WE DELIVER

4 FULL-SIZE FOOTBALL PITCHES


EVERYDAY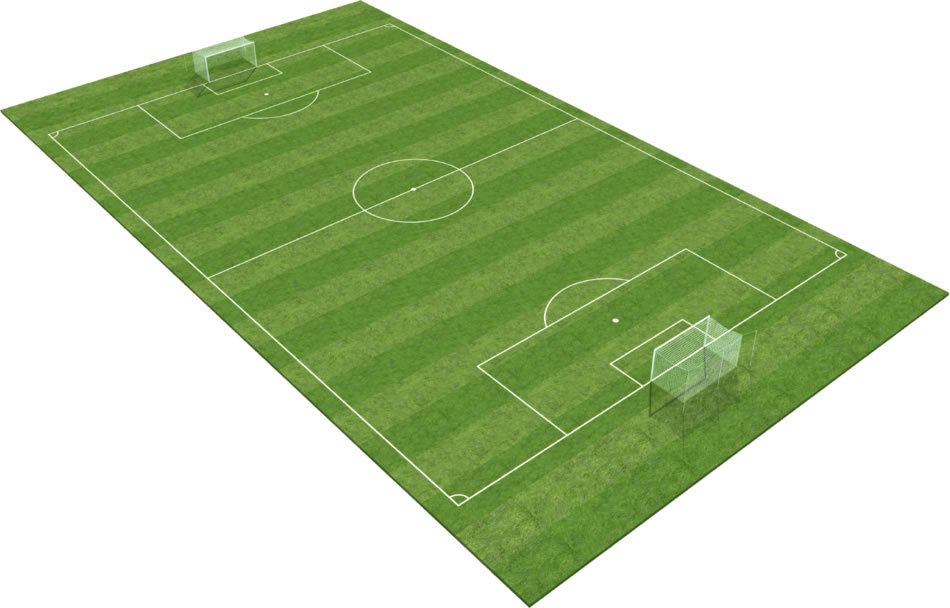 The Leading Manufacturer and Innovator of
Artificial Football Turf
CCGrass produces more soccer fields than any other global manufacturer and has the widest choice in available tested systems. In fact, our daily production equals four full-size synthetic football fields.
CCGrass's high performance artificial grass products have been widely adopted by top football clubs, such as championship-winning Chelsea, Olympiacos CFP and are regularly used in international tournaments, such as the FIFA U-15 World Cup, FIFA U-17 World Cup, FIFA U-20 World Cup, 2015 Summer Universiade(Gwangju), 2017 Summer Universiade(Taipei), and the Homeless World Cup.
As a FIFA Preferred Producer (FPP), CCGrass provides synthetic turf solutions for all levels of football.
This means that CCGrass's artificial grass football systems excel in all FIFA tests, such as ball roll (4-8m), vertical ball rebound (0.6-0.85m), shock absorption (62%-68%) and skin friction (0.35-0.75).
Over 150 CCGrass synthetic football turf systems have been tested and recognized to comply with FIFA standards. Over 200 CCGrass synthetic football pitches have been tested and recognized to comply with FIFA standards.
Flexible Approach to Suit Your Demand

CCGrass football turf systems are designed to meet various football field requirements, including full size football pitches, training centres as well as  mini-football fields, which are used more intensively.
Our systems work with no pad (60mm or 55mm pile length), with a sand and resilient infill, such as SBR, TPE, EPDM, PRO-gran or cork, or shorter heights (50mm, 45mm or 40mm pile length) with an appropriate shock pad and infill.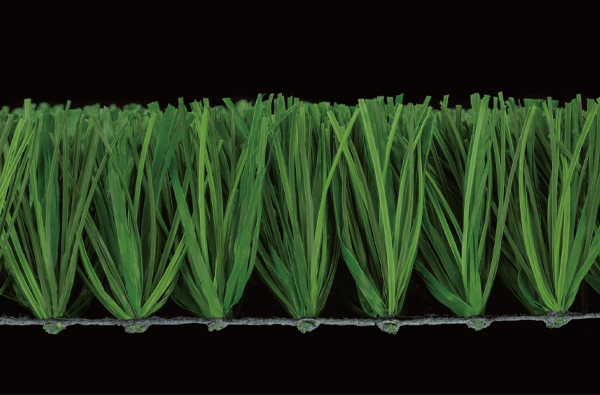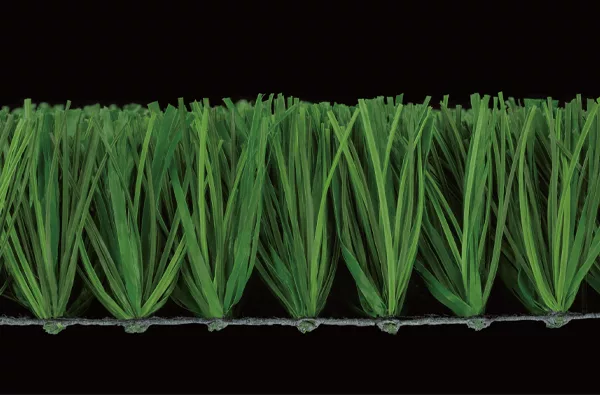 VmaxTM
150,000 cycles
Monofilament + Fibrillated
Bremore Park, Ireland (FIFA Quality Pro)
Moreton Bay Central Sports Complex, Australia (FIFA Quality)

VmaxTM combines monofilament and fibrillated yarns, offering excellent durability. After 150,000 cycles of Lisport, it shows no obvious cracking, splitting or fraying. It also shows better resilience and keeps upright for long time.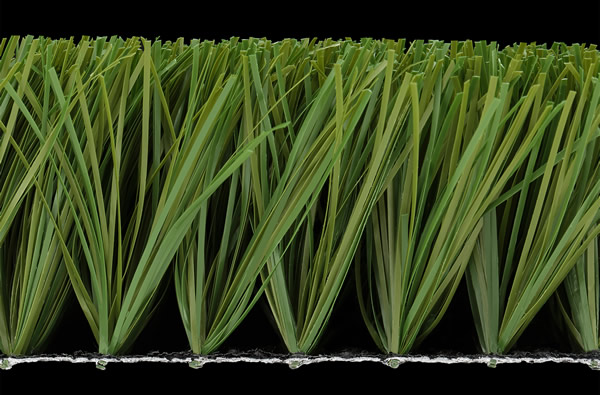 Nature D3TM
Olive & lime bi-colour
2.5 million square metres in 40 countries
Zespole Szkol im. St.Staszica, Poland (FIFA Quality Pro)
Winnipeg Soccer Complex, Canada (FIFA Quality Pro)

Nature D3TM is designed in an olive shape and is made of polyethylene monofilament fibers. It is smooth and soft, yet more durable than common fibers. The introduction of UV stabilizers helps the fibers maintain their colour longer. Nature D3™ has become the most popular sports product in our portfolio. 2.5 million square meters of Nature D3™ grass has been installed in more than 40 countries during the last few years; the total volume equals 350 full-size fields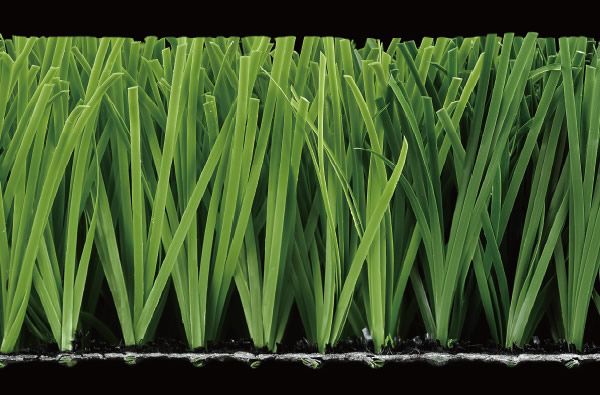 UltrasportTM
50,000 cycles
16,000
The PAC Sports centre , Thailand (FIFA Quality Pro)
Erdos Dongsheng Sports Center, China (FIFA Quality Pro)

UltrasportTM is the most durable product with 16000 Dtex duotone monofilaments. The yarn successfully combines softness and durability. Simulations prove that Ultrasport™ remains complete after 50,000 cycles of the Lisport rolling test.
StemgrassTM
50,000 cycles
320 micro
Camp de Sports de Santa Barbara, Spain (FIFA Quality Pro)
Hollviken IP, Sweden (FIFA Quality Pro)

With a "spine" running through the middle of each blade, Stemgrass is valued for its durability. After 50,000 cycles of Lisport rolling, it does not show any signs of diverging or splitting. The surface is resilient enough to allow natural ball behaviour, give uniform traction and reduce shock to the joints and ankles.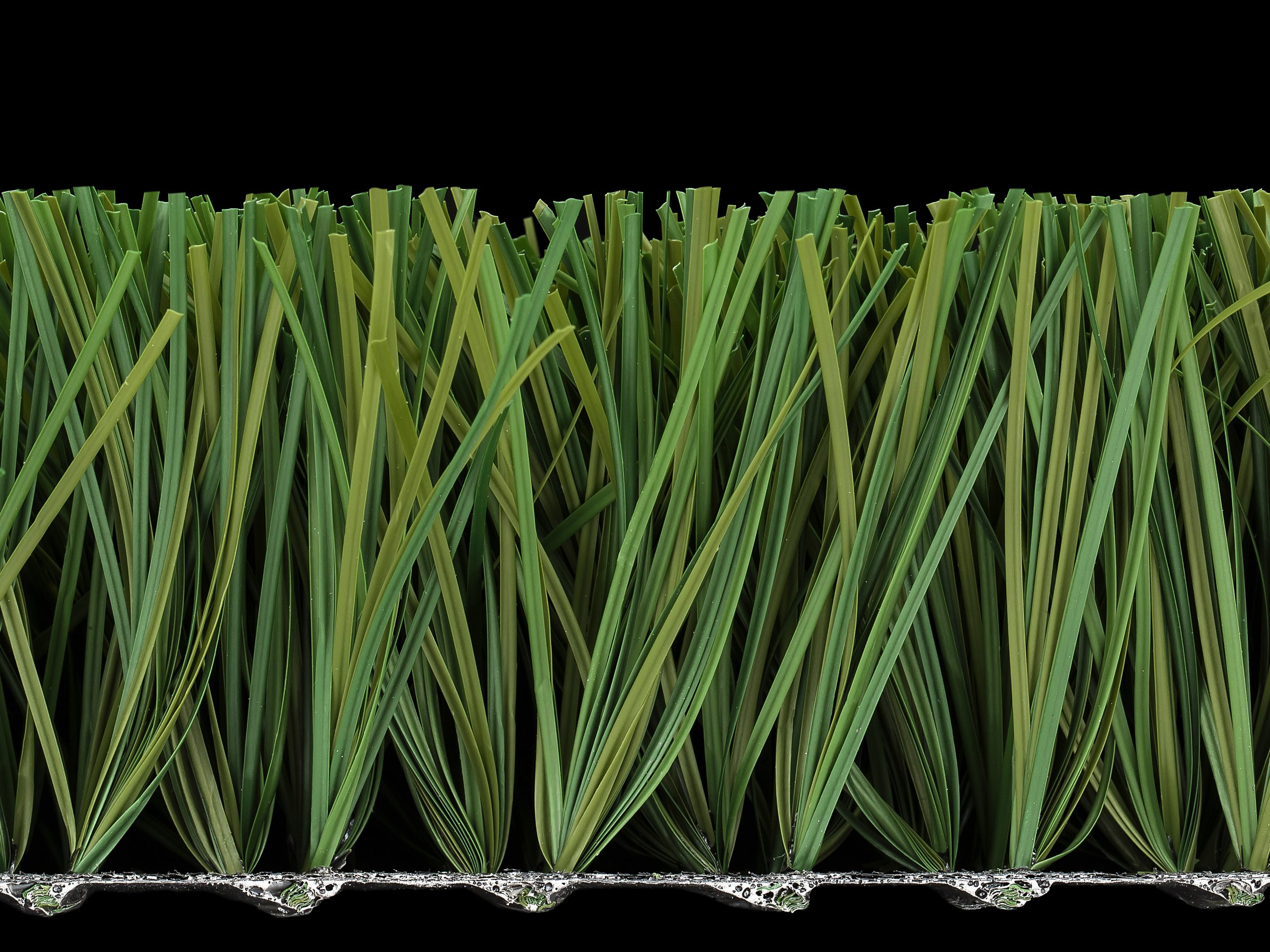 Prime SMTM
Tricolour combination
Special S-wavy shape profile
Sportpark Carisborg, Holland (FIFA Quality)
Trang Sports Scool, Thailand (FIFA Quality)

Prime SMTM is composed of monofilament fiber in a wave-like shape that possesses natural sliding properties. Its tricolor surface gives the product a natural appearance.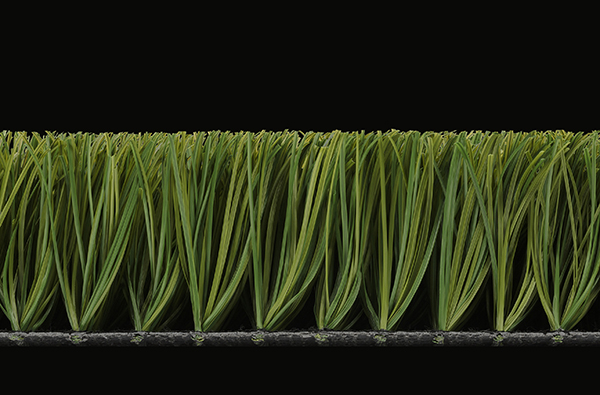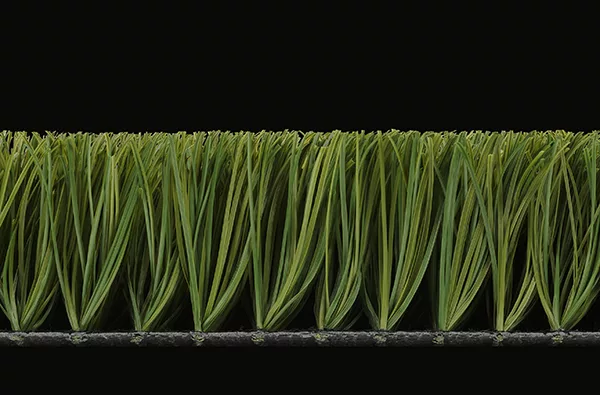 Energy C3NTM
Special 3-spine blade structure
Excellent resilience and wear resistance
Estadio Municipal De Monte Águila, Chile (FIFA Quality Pro)

Energy C3NTM is designed in a shape with 3 spines which offers great resilience. This shape also helps reduce sunlight reflection, being friendly to playing under sunshine.
Enegry C3N TM has been installed at FIFA certified fields, suitable for high performance playing needs.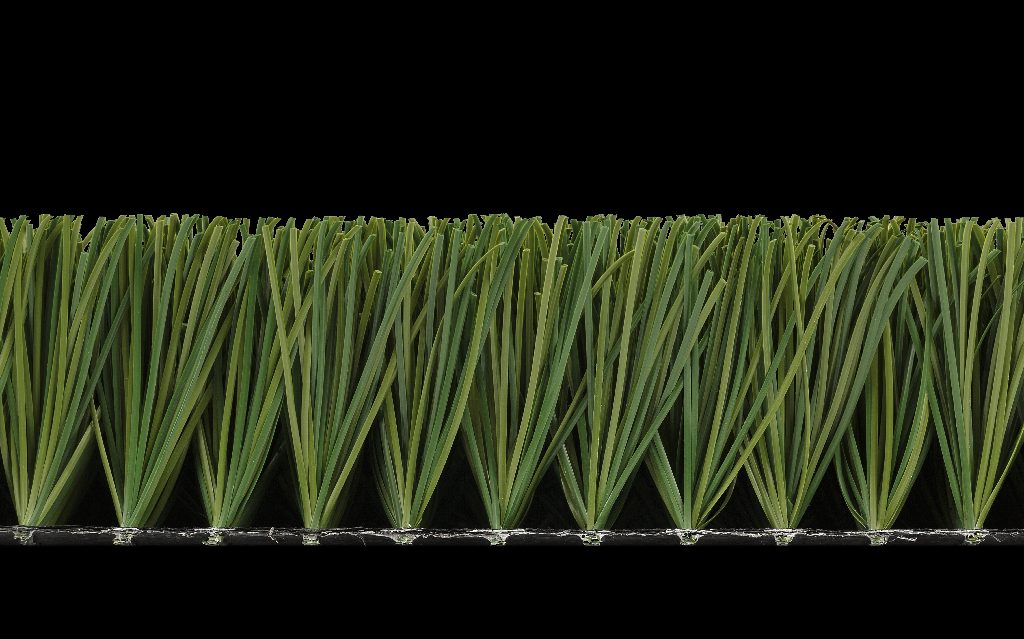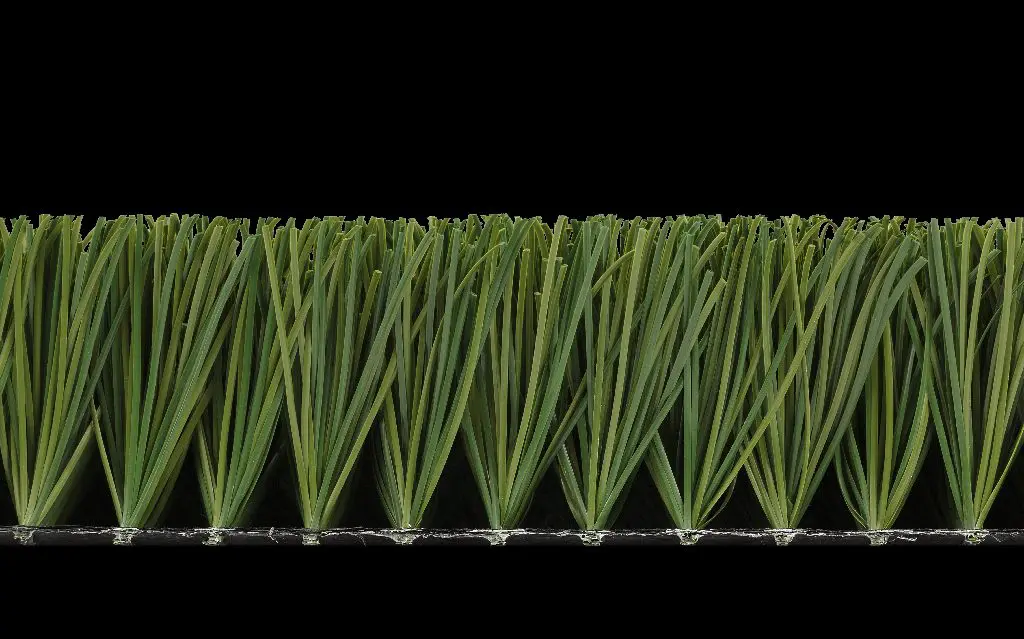 SuperbTM
250,000 cycles
400μm
12-15 years warranty
The Hive Football Centre, UK (FIFA Quality Pro)
Temasek Polytechnic, Singapore (FIFA Quality Pro)

SuperbTM yarn has an olive shape, with a thickness of 400um – one of the thickest in the market, yet it is extremely flexible and resilient, retaining its "spring back" characteristics over the long-term.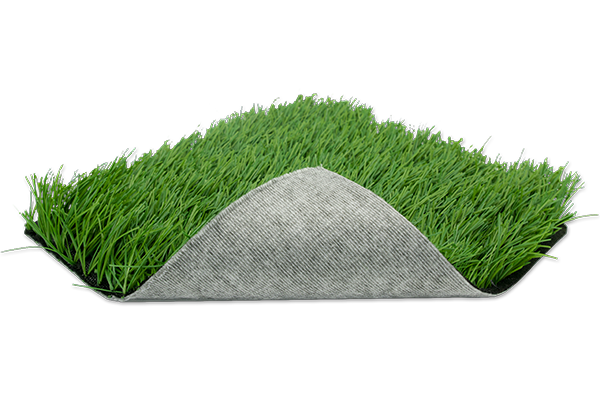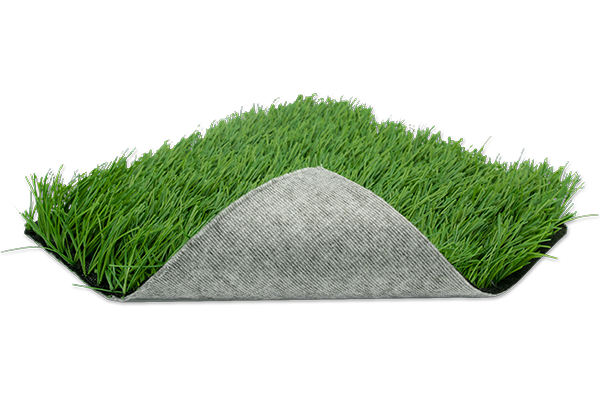 PRTTM
100% Recyclable: No Latex, No PU, No Coating
Super Water Permeability: 5 times quicker than regular artificial grass
Strong Tuftlock: better than FIFA standards
Trang Sports School, Thailand (FIFA Quality)
PRT® is a 100% recyclable artificial grass which is dramatically characterized by 100% recyclable, super water permeability and strong tuftlock.