FIFA Quality Pro Field for Oxford City FC in England
CCGrass is proud to announce that the artificial turf pitch at Oxford City FC in England has achieved FIFA's highest level of certification – FIFA Quality Pro certification. This state-of-the-art facility, featuring our innovative Triplex Series, is pivotal to the club's development and offers long-term benefits to the entire Oxfordshire community.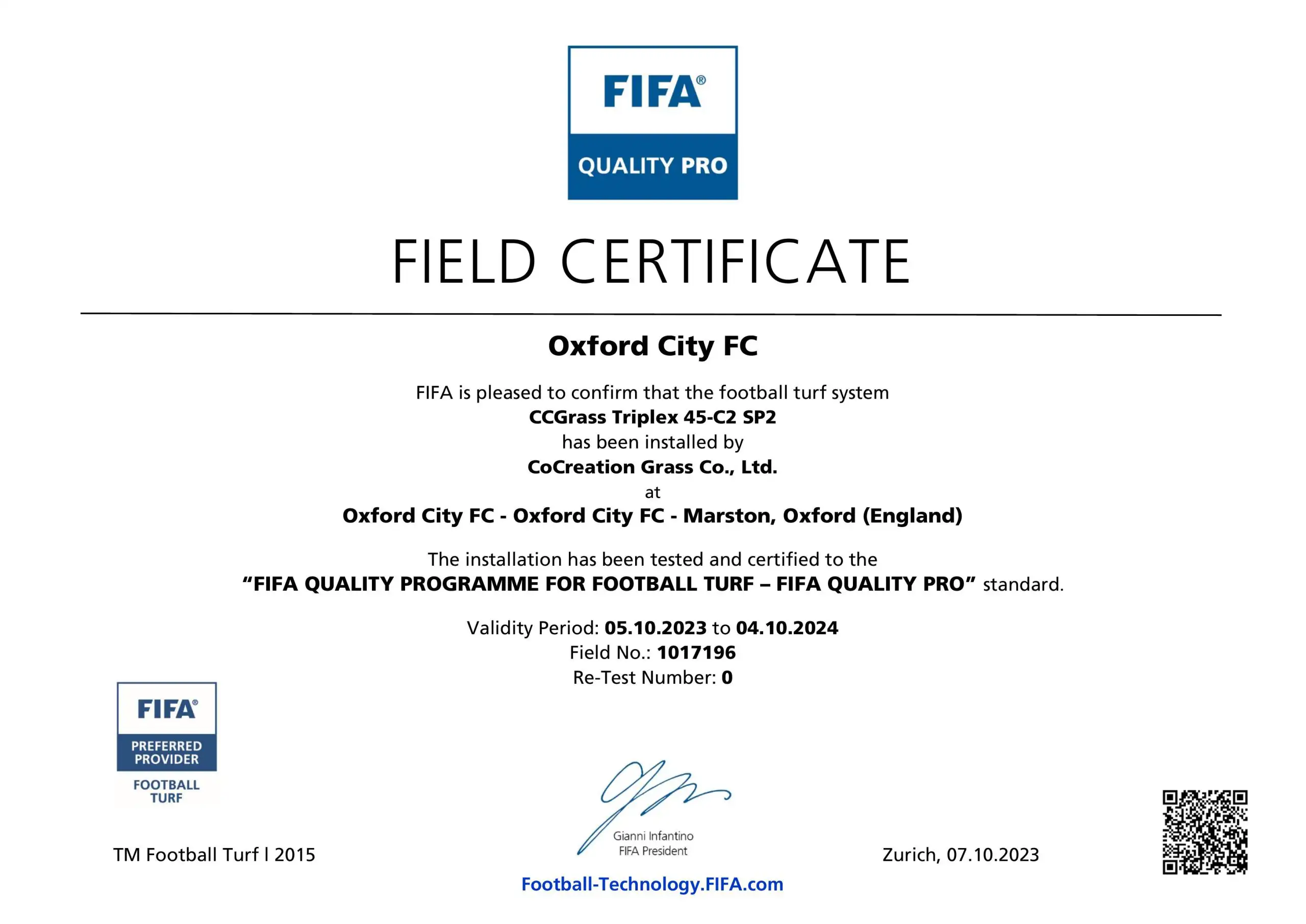 About the project
PST Sport, our exclusive partner, undertook the project to replace Oxford City FC's original 106m x 74m artificial pitch, which was installed in 2017. The old turf was removed to make way for a new world-class playing surface, rigorously tested and certified to meet FIFA Quality Pro standards.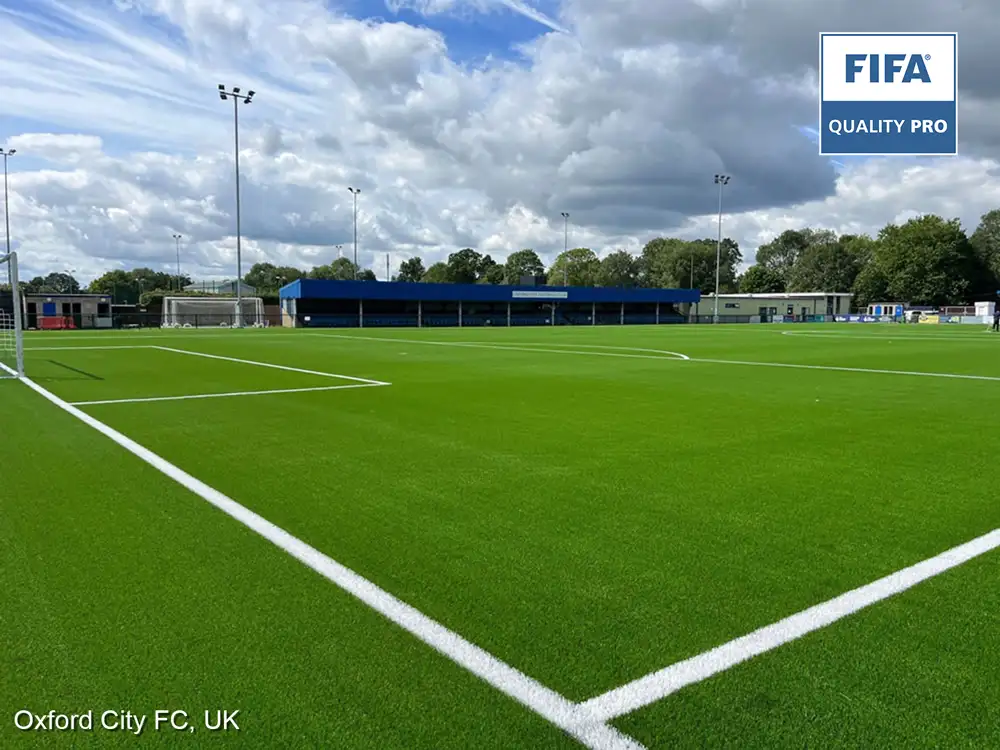 About the club
Established in 1882, Oxford City Football Club (OCFC) is at the heart of the community. Beyond its role as a football club, OCFC has evolved into a dynamic education and community hub.
Committed to excellence, the club consistently offers world-class facilities, on-site education programmes, and diverse sporting provisions, creating a comprehensive community hub accessible to all. The brand-new FIFA Quality Pro pitch is a major boost for OCFC and underscores the club's commitment to serving the broader Oxfordshire community.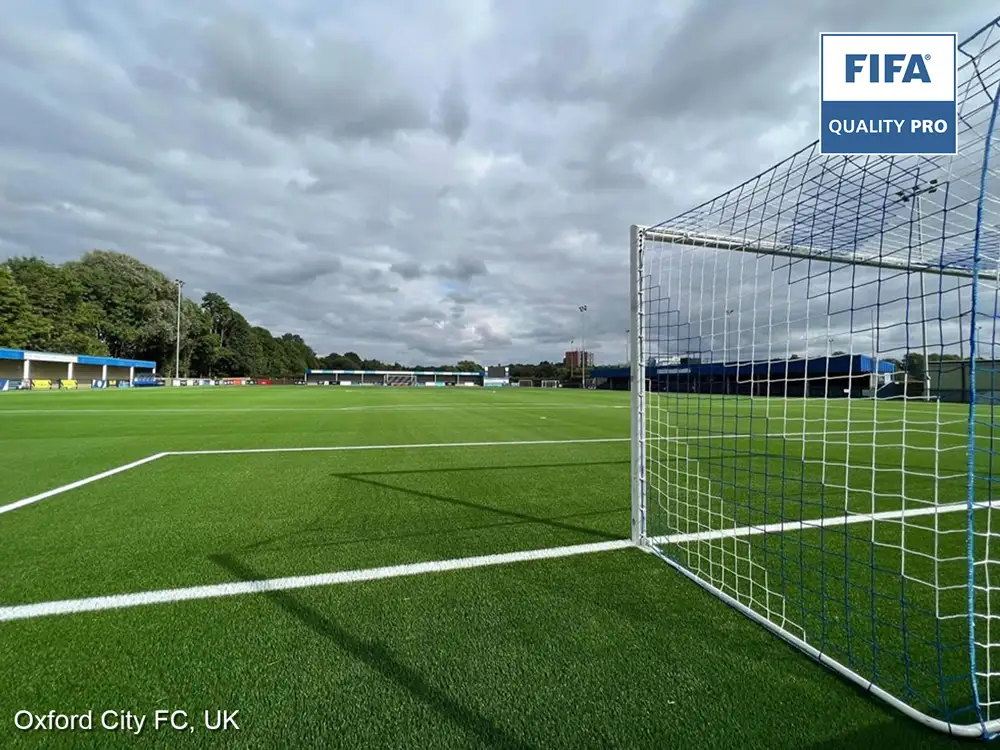 About the surface
The club selected our TriPlex 45, an ideal football surface that meets FIFA Quality Pro standards and boasts a lifespan over 10 years. In the realm of artificial grass fiber, three key requirements come into play: durability, softness, and resilience. TriPlex stands out by combining three different yarn shapes, each dedicated to enhancing one of these characteristics, resulting in an exceptionally advanced playing surface.
About CCGrass
CCGrass started artificial grass manufacturing in 2002 and now the company operates the world's largest artificial turf factory. CCGrass is one of only 5 Preferred Producers in the world awarded by FIFA, FIH and World Rugby, and is the only 1 in Asia.
We have developed a range of sports systems for major sports such as football, hockey, rugby, tennis, multi-use and others that are used by communities, schools, universities and many leading clubs.
For inquiries and more information, please feel free to contact us at +86 25 6981 1666 or via email at [email protected].