CCGrass complete FIFA Quality Pro pitch in Panama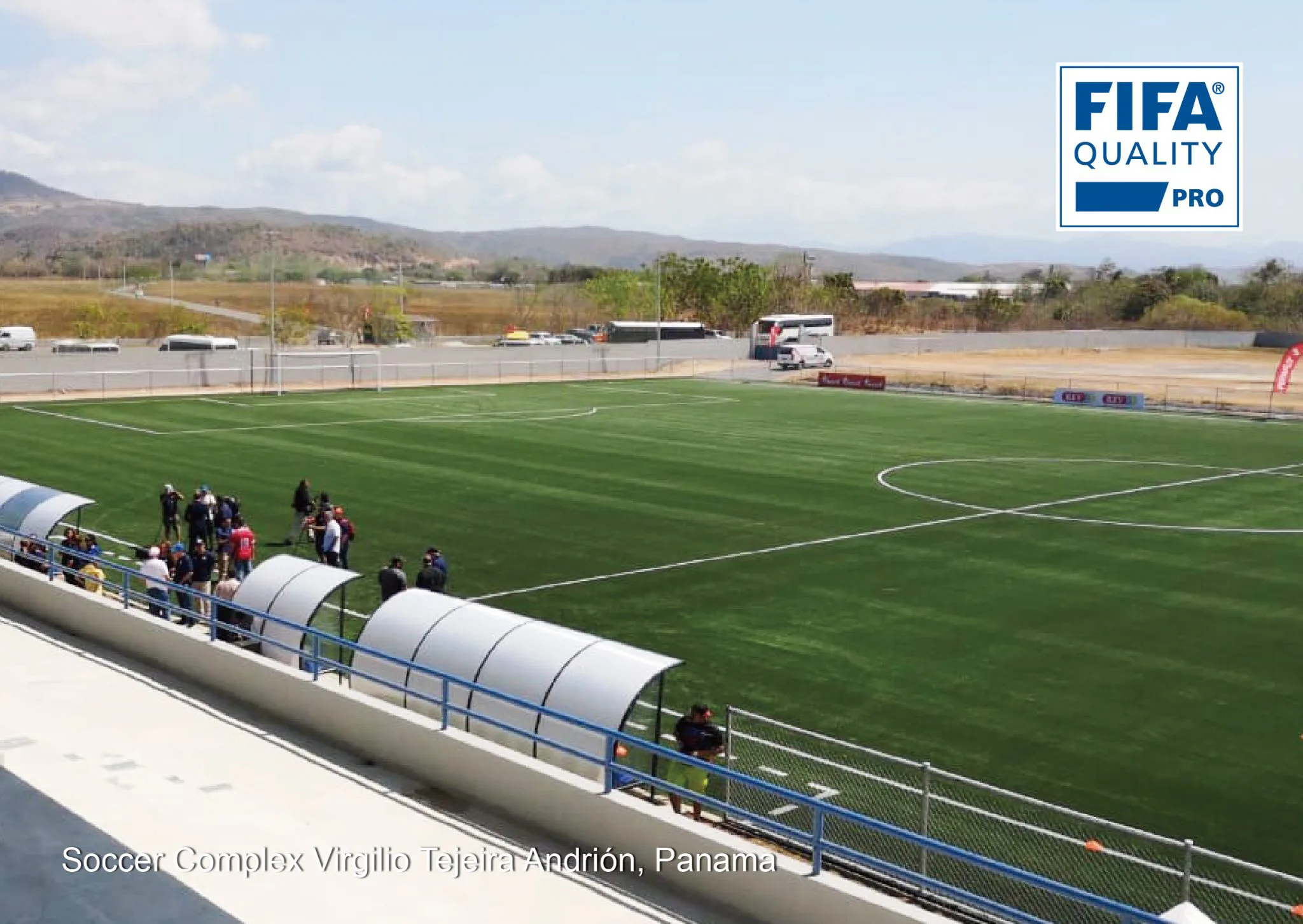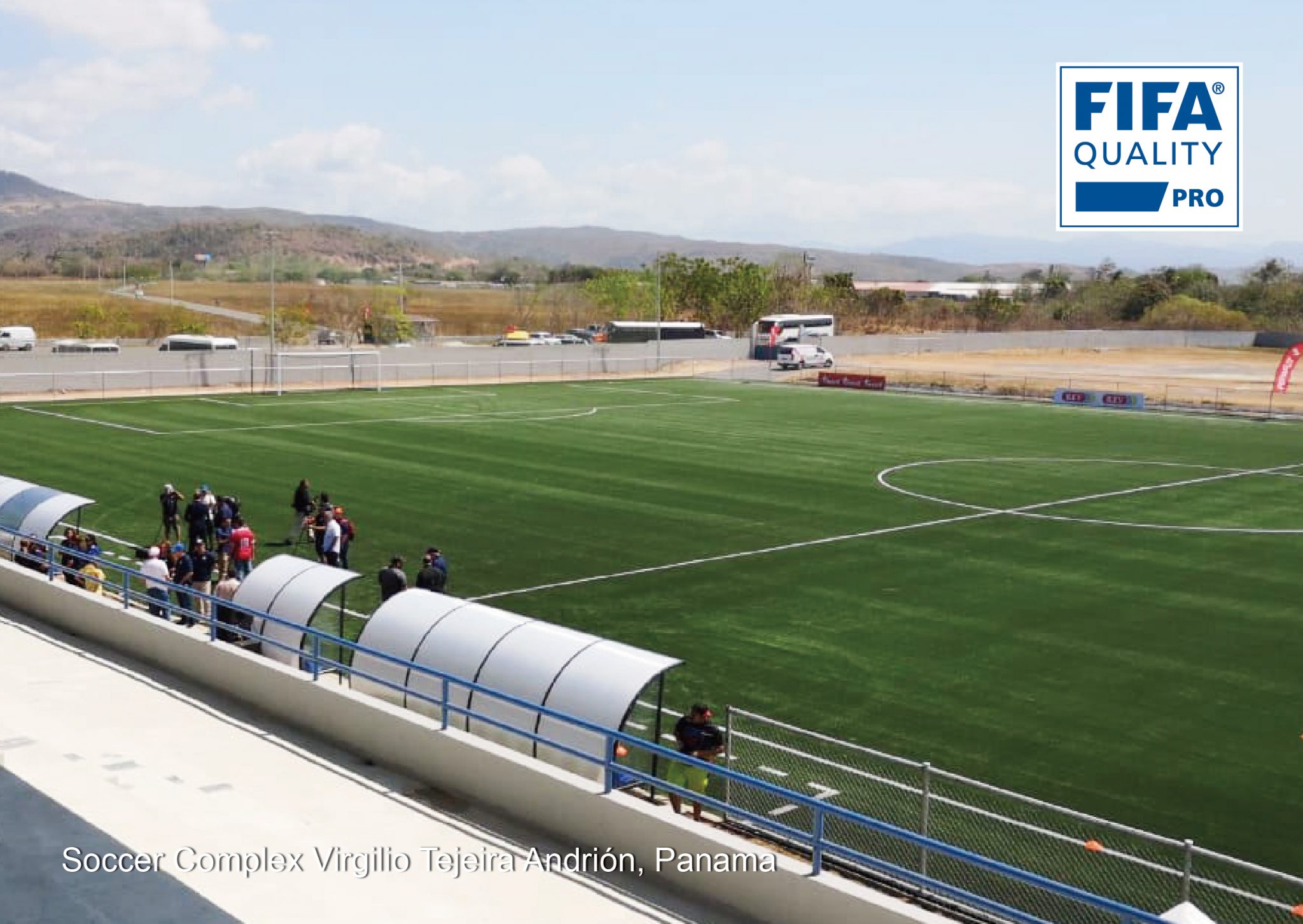 When CCGrass's R&D team developed the Superb yarn, using C8 polymer and a 17,000 dtex diamond shape, it was aimed at high profile projects, such as at Virgilio Tejeira Adrion Soccer Complex in Penonome, Panama. Here, FEPAFUT (Football Federation of Panama) will organise national and international competitions and coaching, for players throughout the Central American country.
The new pitch, which was supported by the FIFA Forward Programme, was opened on March 17th, by representatives from FEPAFUT's executive committee and the local FIFA Regional Development Office. Afterwards, representatives and guests watched a Rommel Cup match between Barriada FC and Canacillas FC.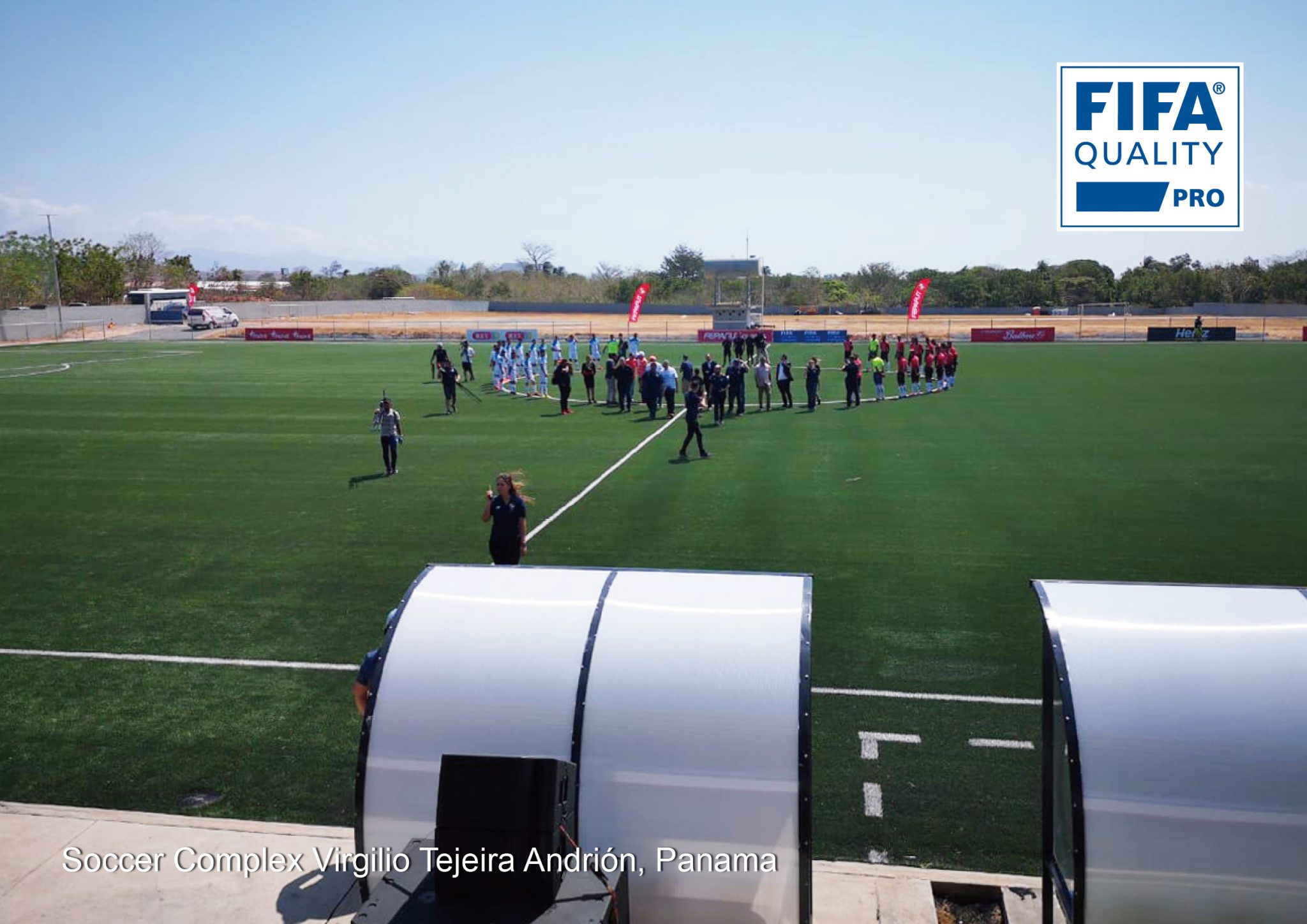 Pedro Chaluja, the President of Panama Football, commented: "FEPAFUT is investing $1.1m in the process of rehabilitation of this complex. We will keep partnering with the FIFA Forward programme and hope that in the next four years we will see more great changes."
Installed by our professional partner, Stadium Source S.A.(https://www.stadiumsource.com/), the new CCGrass Superb 55PU surface is a real success for Panamanian football, providing the best possible pitch for the national, regional and local leagues. Used by both men's and women's teams the complex will also house the offices of the provincial league.
CCGrass's local sales manager, Frank Sun, was particularly close to this project and comments: "This new Soccer Complex is a real success for all Panamanian football, as it will serve to continue strengthening the sport in the country and to host district leagues, the National League of Ascenso, the Liga Panameña de Fútbol and other federated tournaments."
About Superb 55PU
 The flagship football turf system from CCGrass, featuring Superb yarn and a PU backing, the Superb range of turfs, not only meets all FIFA's requirements at Quality and Quality Pro levels, but exceeds 500,000 cycles on the Lisport test. Designed to test durability, the Lisport is the standard yarns are tested to. In addition, Superb is incredibly resilient, which means it will continue to pass FIFA ball roll requirements longer than other yarns, and is very soft to touch, making it extremely skin friendly.
CCGrass is the world's largest producer of artificial grass, with 2018 production exceeding 40 million square meters. Previously produced in two factories, near Nanjing, China, CCGrass has recently opened Phase 1 of the new Vietnam Production Plant, further increasing capacity and offering new supply options to our 120 plus national markets.
CCGrass is a FIFA Preferred Producer, an FIH Preferred Supplier, and a World Rugby Preferred Turf Producer. One of only 4 companies to hold all 3 positions.