Types of Artificial Grass | A Variety of Fascinating Synthetic Turf
We can use natural grass in somewhere. However, compared with natural grass, artificial lawn has more types and lower maintenance costs. Although someone opts for natural grass, more people show interesting to synthetic turf. So what types of artificial grass are there?
Materials
Polyethylene
When homemakers plan to make some decorations for their house, most of them are willing to choose polyethylene products. It is not only looks amazing with bright green colors and plenty of textures but also feels softer and more natural than others. Also, this type of artificial turf will hold up to a lot of use and abuse without beginning to look ragged or worn out. In addition, taking care of polyethylene artificial grass is fairly easy as it only needs to be raked or brushed to ensure that the grass keeps its best shape.
Polypropylene
This is not only the cheapest choice but also the least durable types of artificial grass. It will not stand up well to users walking or playing on it. If you prefer durable artificial grass product, Polypropylene will not be a good choice. What's more, it cannot bear the high temperatures that Polyethylene does. Thus, if you want to install artificial turf in a very hot area, this may lead to an unnatural-looking lawn.
Applications
Synthetic lawn made of different materials will have different using directions. Polypropylene and polyethylene are applied for Landscaping grass which is a great option if you want an indoor artificial lawn or to use it as a decoration in your home. Compared with them, Polyethylene is now the first choice for contact sports fields such as soccer, football and baseball.
Fiber performance
The monofilament grass fiber
The monofilament grass fiber is very fine and has a high density, and the overall simulation degree is relatively high. The structure is similar to the natural lawn.
Its service life is longer, wear resistance is stronger than that of the fibrillated fibers, but the price is higher. The use of artificial turf in football fields is getting higher and higher, and the exercise effect is recognized.
One application of monofilament types of artificial grass of CCGrass is SuperbTM. It is made of high-end 100% PE monofilament fibers and possesses incomparable resilience and softness to touch. It is designed in a diamond shape and is the most durable product in today's sports market.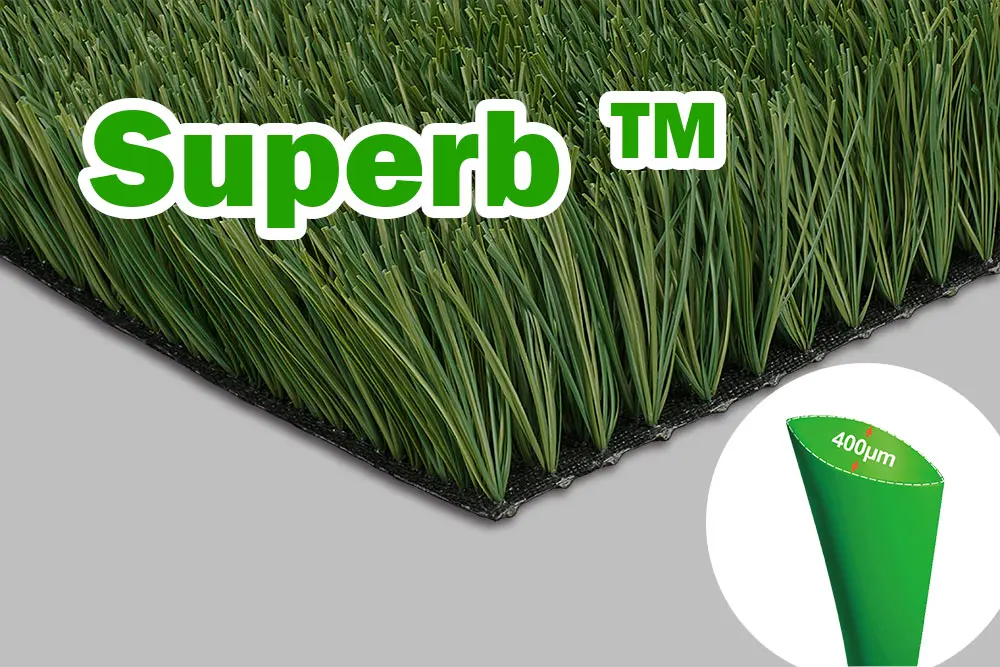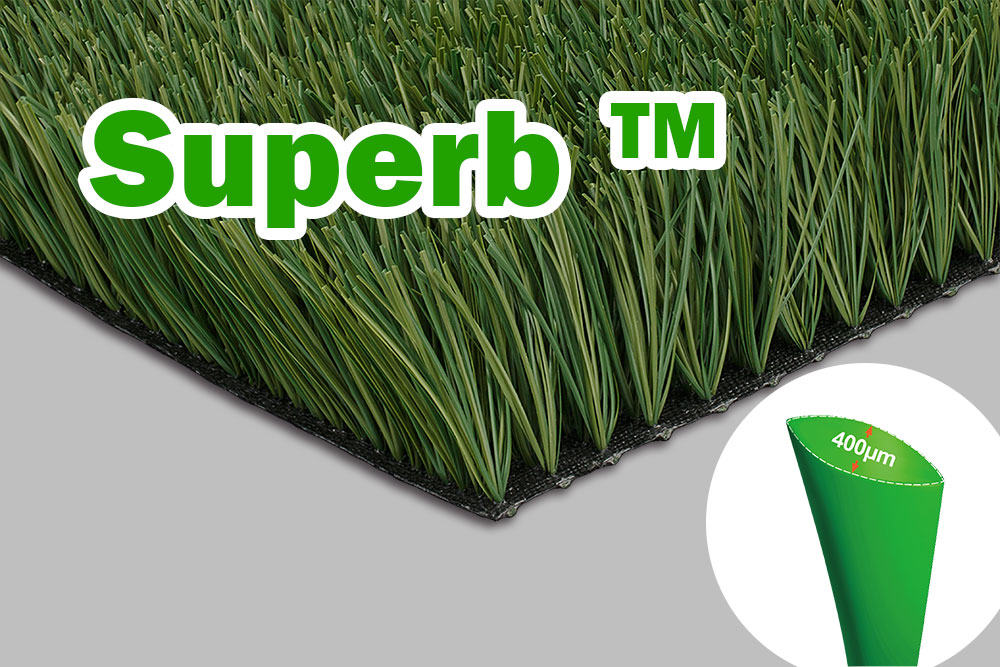 The monofilament with a stem
The manufacturing process of the monofilament grass yarn with a stem is more complicated that one more process is needed. The stem in the center of the monofilament grass fiber maintains the artificial grass surface with good elasticity and can also improve the wear resistance.
One typical product of the monofilament with a stem is called StemgrassTM series. StemgrassTM is valued for its durability. The turf surface is resilient enough to allow natural ball behavior, give uniform traction and reduce shock to the joints and ankles.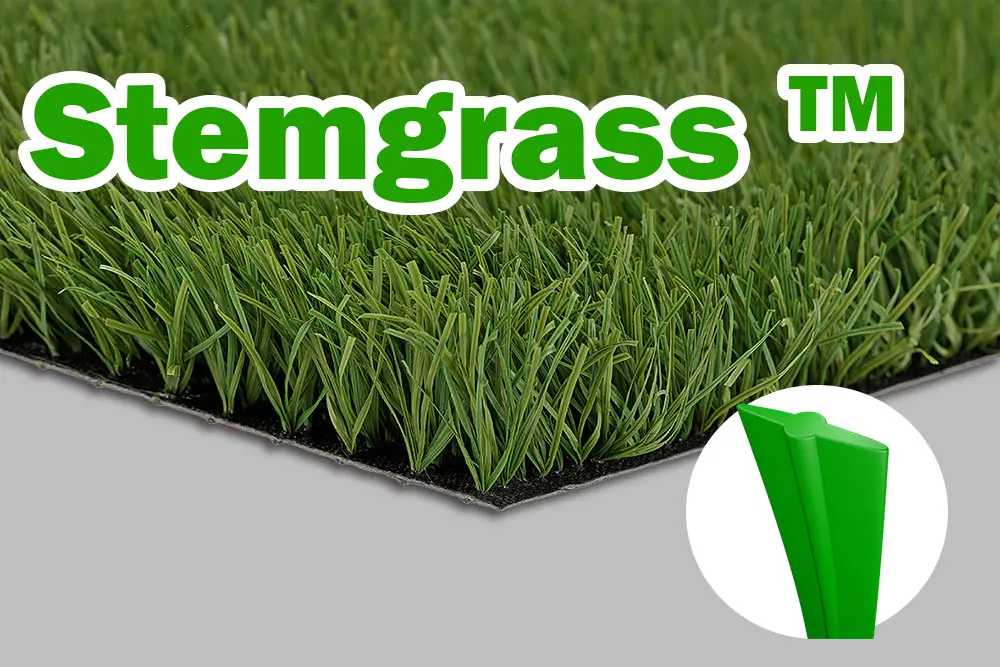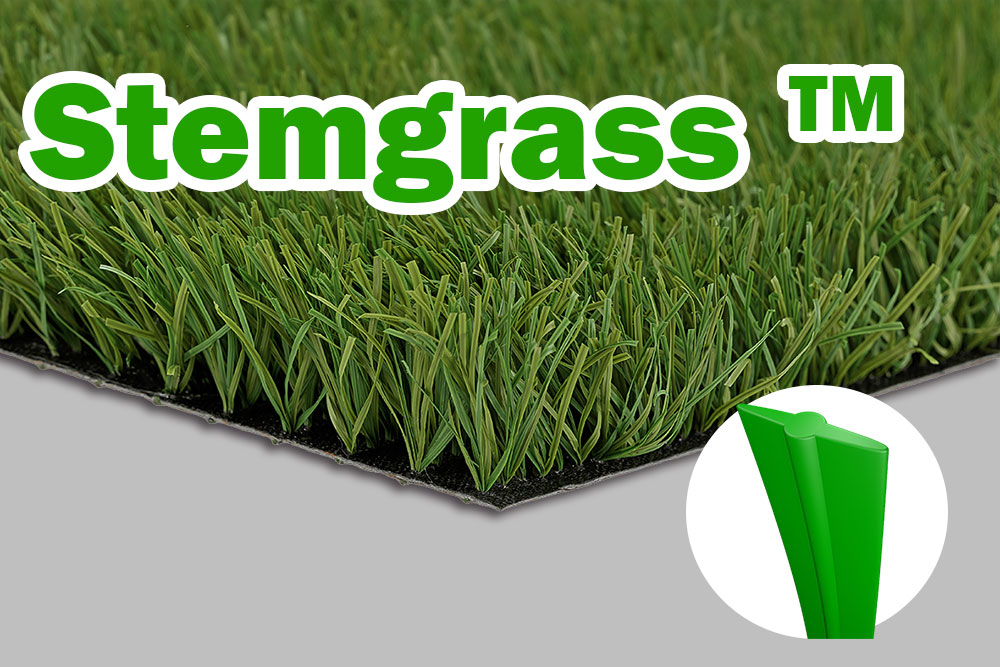 Curly fiber
The curly fiber can be used to increase the realistic appearance of the lawn, it has great elasticity, which makes it more realistic and luxury.
One application of curly fiber is FastProTM series. CCGrass FastProTM series is made of 100% PE curly monofilament, which perfectly presents the advantages of curly fibers. Its compactness and good flatness ensure optimum ball interaction. The FastProTM series products are mostly used in hockey systems and meet all FIH standards, including but not limited to Ball Roll, Ball Rebound and Impact Response.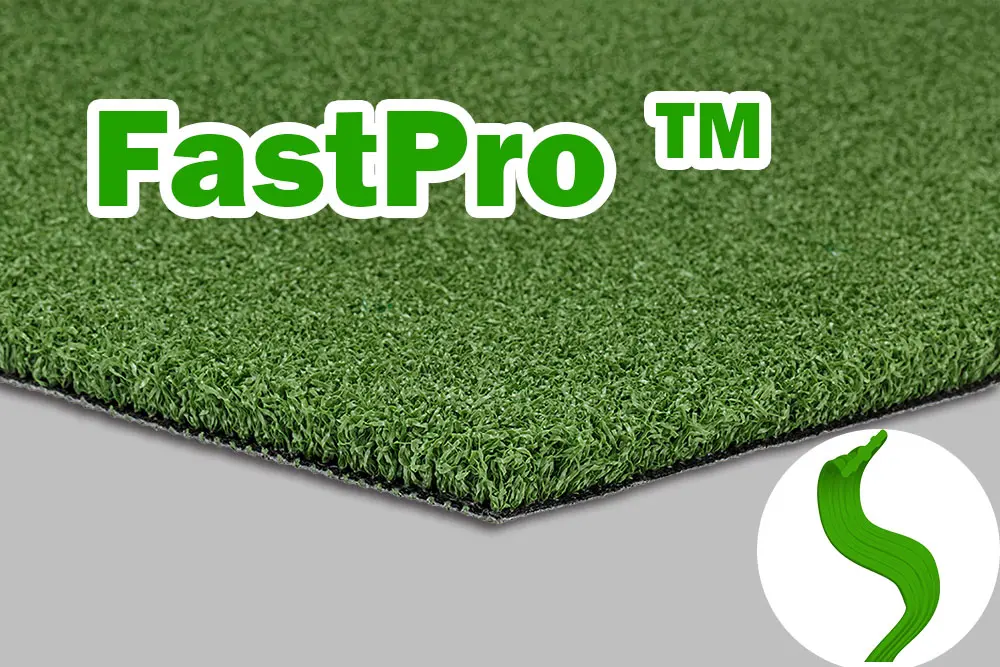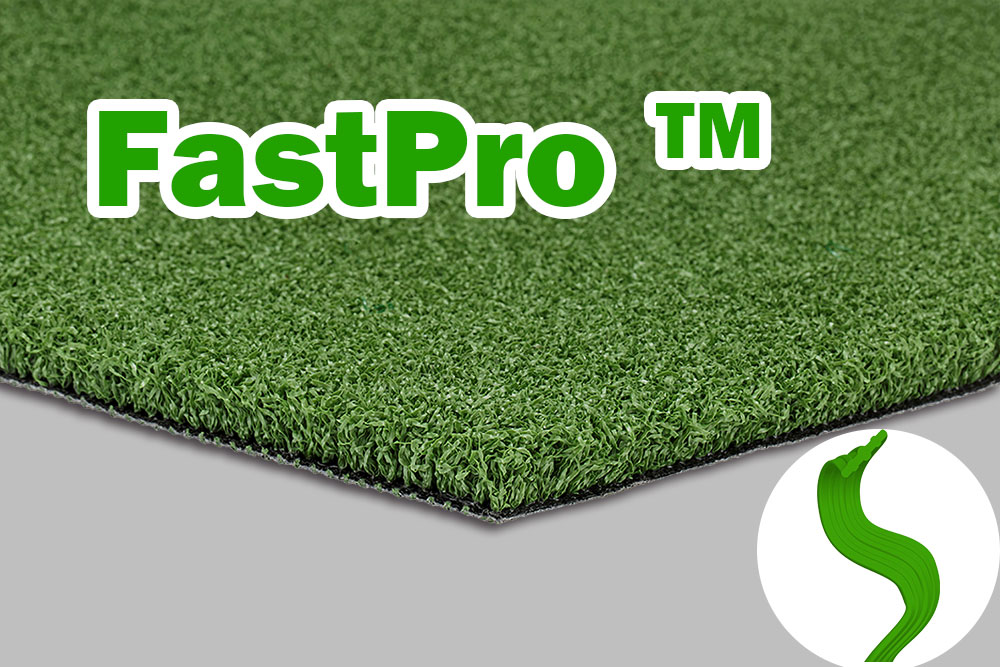 The fibrillated grass fiber
The fibrillated grass fiber is similar to the plastic tying rope. The main shape of the cross section is the mesh. CCGrass YEIITM series has a unique fibrillating structure, excellent playing experience and is used in tennis courts.
There is one typical product is VmaxTM series. VmaxTM is designed to offer a great football experience, by combining monofilament and fibrillated yarns together, in one special synthetic turf. Through the resilient V shape monofilament, excellent ball roll is achieved, whilst the split, fibrillated yarn, holds the infill in place, to offer great performance characteristics.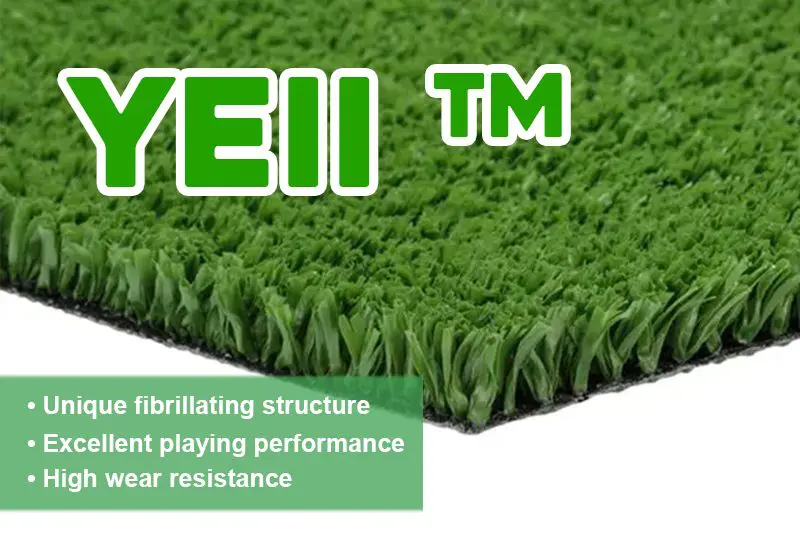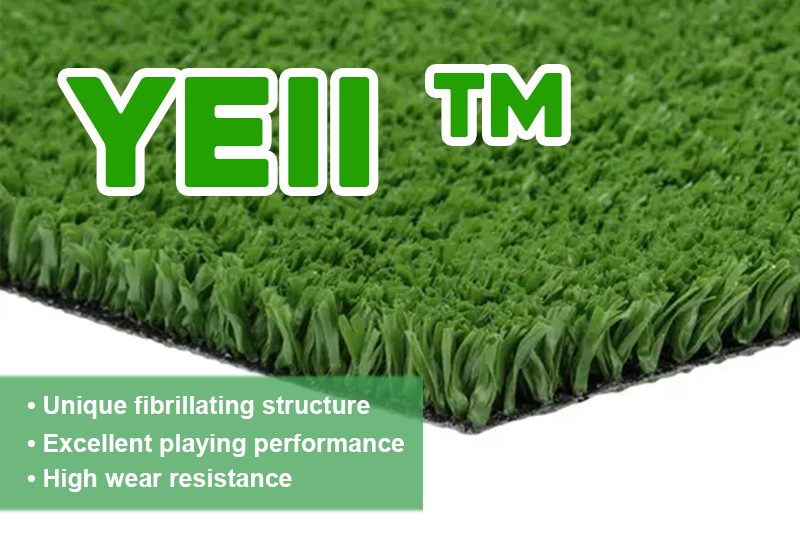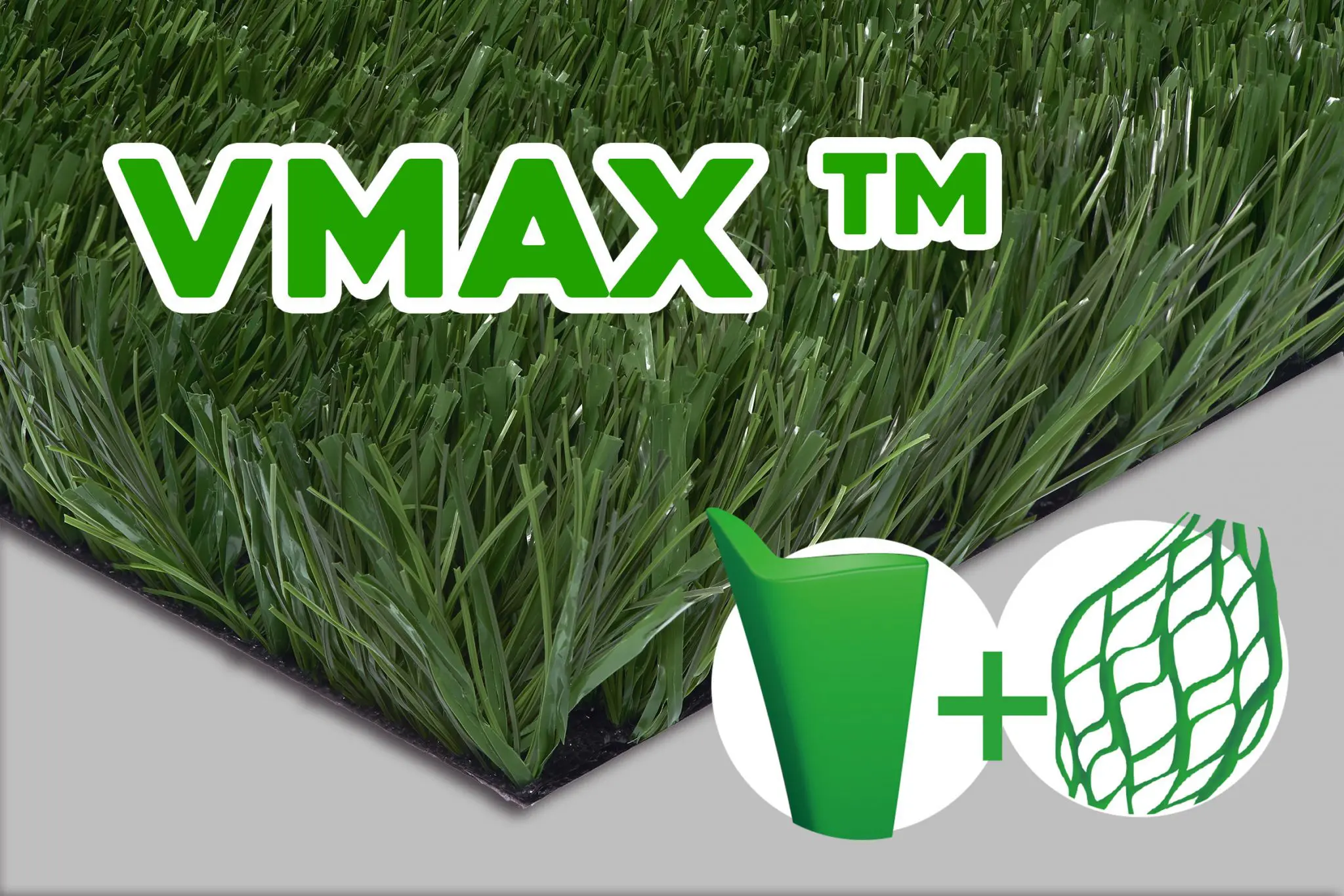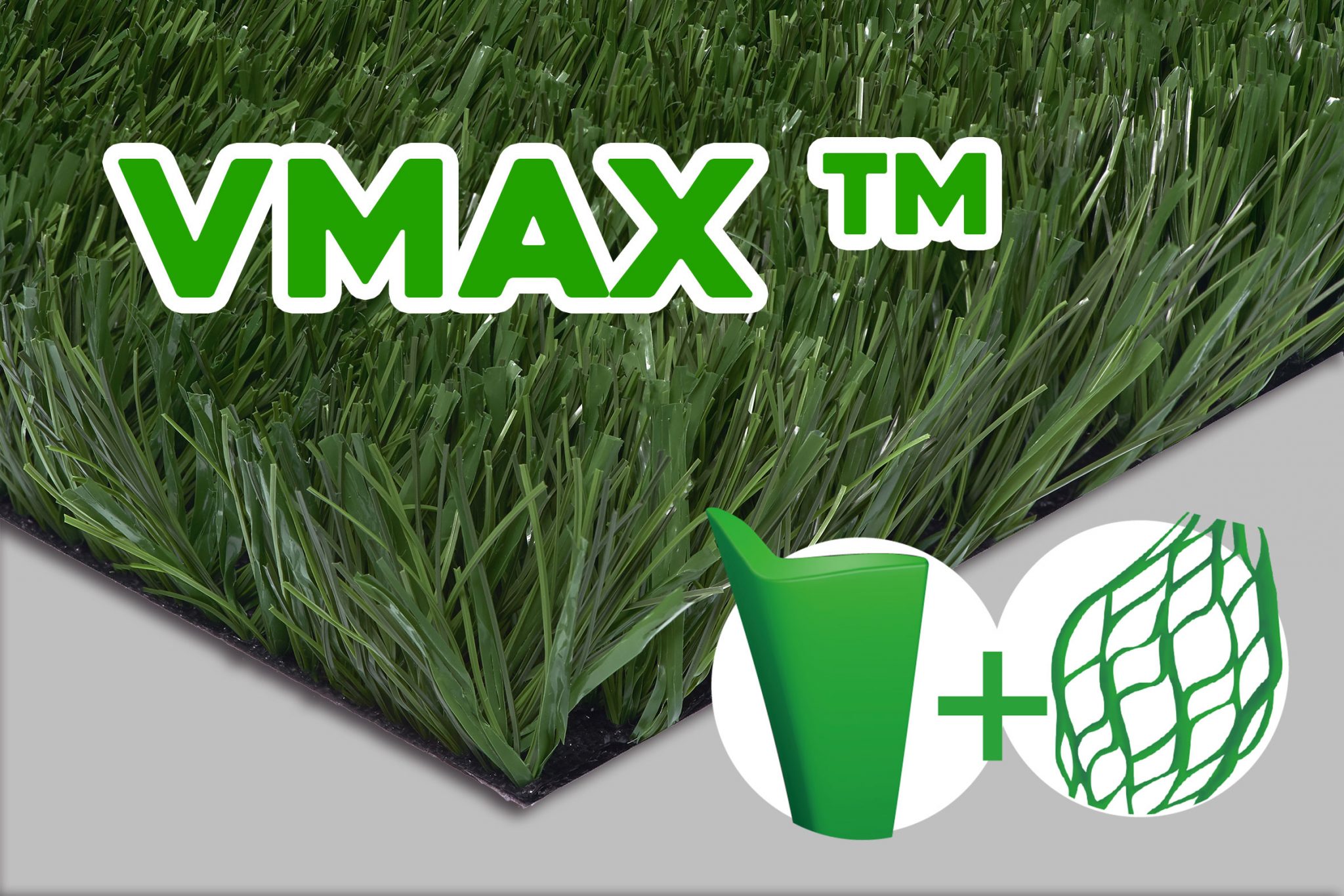 Pile height
Short
It should be noted that short pile types of artificial grass is usually applied for non-contact sports, such as Tennis, Golf, Gate ball, Hockey and Running track. Generally, shorter piles are better for yards that are going to see more wear and tear. Choosing shorter types of artificial grass yarns may cause your grass to look less natural than longer one. However, shorter fibers would have a few benefits which make them ideal options for someone.
For a place made for dogs or other pets, shorter fiber is a good choice for owners to use. It will ensure the paws of pets will not be hurt and surface of grass can also be durable enough to stand up to pets activity. Another choice for a shorter pile is if you want a putting green at your home, a perfect height pile would let you enjoy the happiness of putting without going out of your lovely home.
Long
Compared with short yarns, longer fibers are suitable for contact-sport, for example, Football and Rugby. For residential or commercial use, if look and feel are your primary concerns, then you're probably going to want grass with a longer pile. It provides a deep, lush look and is the furthest thing away from sports turf.
Color
Green
Although most people assume that artificial grass is pure green, high-quality products will have different product colors to ensure that the grass looks as real as possible, because a completely green yard does not look normal, while a yard with lime, olive, dark green and jungle green will look realistic.
Blue
Although sometimes Blue used to mimic the color of water, blue grass is also very common to be seen in the playground, such as for Padel and Hockey sport. CCGrass has special products for these two sport. We happen to believe that a solid color for the artificial Hockey and Padel turf pitch and surround favors the contrast of the ball in different environments.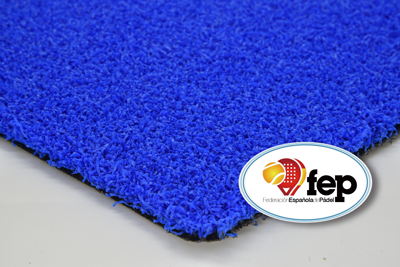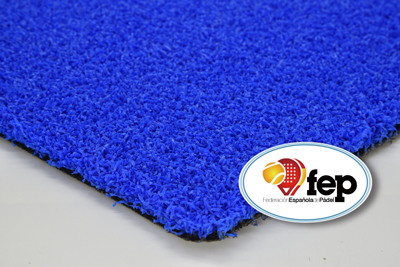 Other colors
Except green and blue, there are some other colors that we can use in different types of artificial grass. CCGrass is always willing to meet the needs of clients. Thanks to our own color batching process, we can adapt to client's individual requests. We can apply color grass to many situations, such as kindergarten and amusement park.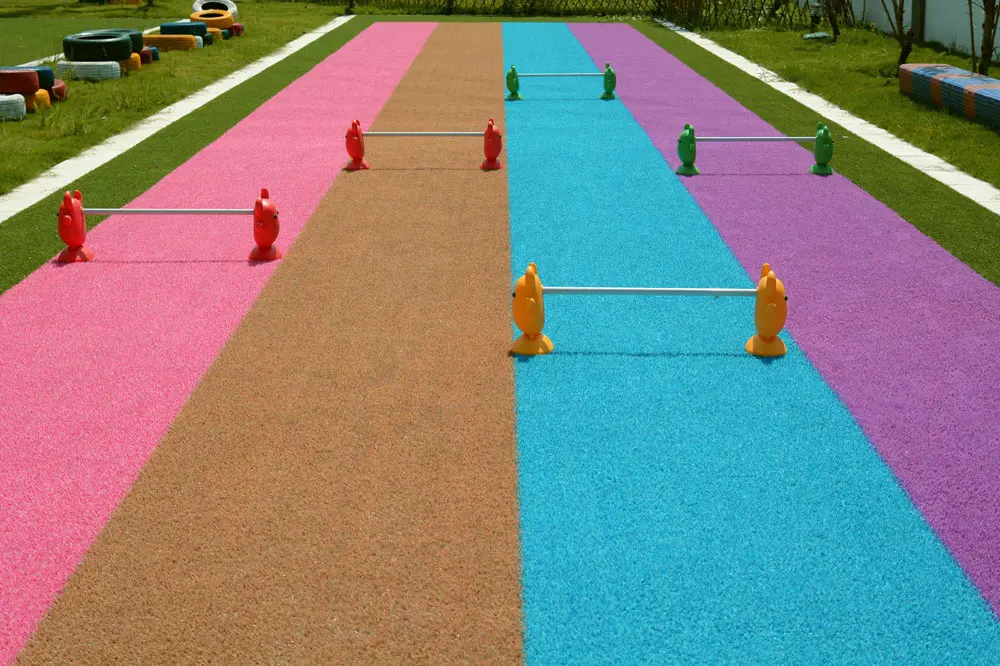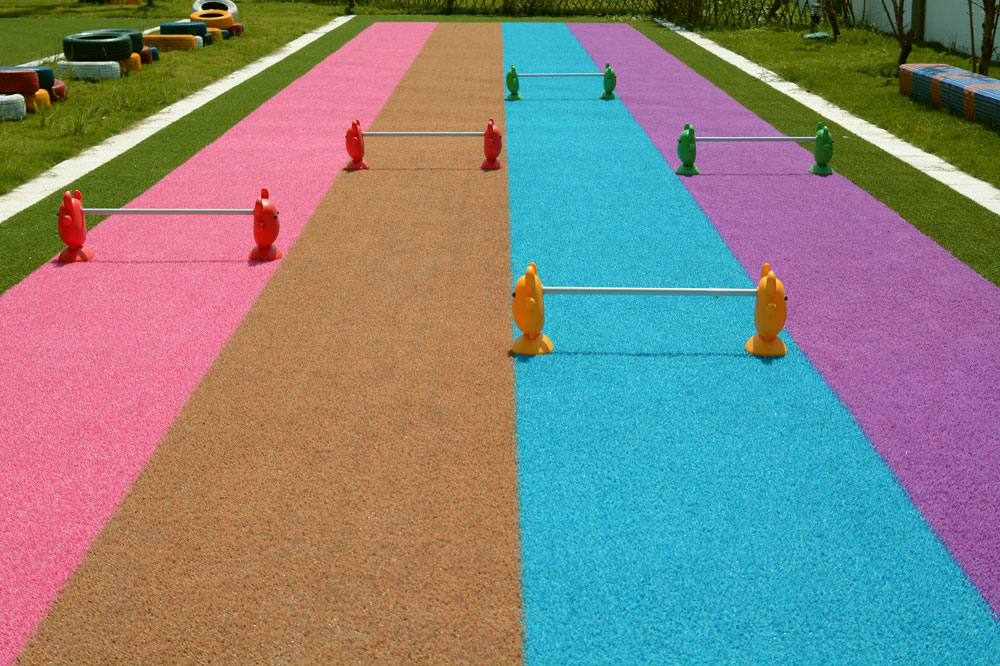 Whether you are looking to improve your business or the landscape of your house and you don't want to spend too much time and money on watering and maintaining grass, artificial lawn is absolutely a wonderful option that you should take into consideration.
There are so many different types of artificial grass to choose from, such as materials, pile performance, pile height and colors, you can make a buying option based on these types, and you will find something that will work with your imagination. Call us at 86 25 6981 1666 or email us at [email protected] to find out more today!