3 Methods for Sports Field Marking Lines | Sports Artificial Grass Installation
Artificial turf is more and more commonly used in different types of sports fields, such as football, rugby, hockey, tennis and so on. Often, demand is such that an artificial turf field has to cope with more than one sport, so multi-sport fields have become popular. Multi-sport fields need marking lines to distinguish areas, which will be more complicated. This article will introduce three methods for sports field marking lines.
1. Direct Ordering
Customers need to communicate with the artificial turf manufacturer before purchasing and mark the width of the marking line accurately through precise measurement and design of the field. Then the factory tufts the grass fibres of different colors together according to the given data so that it can produce grass rolls with white or yellow or other color marking lines.
Direct ordering of sports field marking lines can improve the firmness, reduce unnecessary cutting waste, and control the cost as well. However, this way has very high technical requirements for production and installation, and there should be no deviations in the process from production to installation, otherwise, it will cause errors of the whole field.

2. Inlaid sports field marking lines
The inlaid artificial grass lines reduce maintenance costs and are less prone to errors, so they are generally recommended for all the main pitch markings. Usually, we use white artificial grass as the sports field marking line. The white grass lines have the same specifications (or similar specifications) as green grass. Sometimes there are some other colors of artificial grass, including yellow, blue and red.
To inlaid white artificial grass lines, you need to cut the green artificial grass where the lines should be, then insert the white lines. After that, seam the lines and green grass together with seaming cloth plus glue. For details, please refer to our sports field installation video.
Marking lines for different sports fields
Artificial turf area required for sports field installation is equal to the net field area plus the installation loss plus the area of sports field marking lines. You can refer to the table below for the data of different sports field specifications and marking lines.
Sports Field Type
Field Size (m)
Marking Line Width(cm)
Installed Lawn Area (m2)
Installed Marking Line Area (m2)
11-a-side football field
105 × 68
12
8000
100
7-a-side

football field

50-80 × 35-50
10
4000
60
5-a-side

football field

38-42 × 18-27
10
1500
30
rugby field
109.7 × 48.7
about 6000
hockey field
91.4 × 55
7.5
about 5000
60
basketball court
28 × 15
5
420
12
tennis court
10.97 × 23.77
10 ( base line)

5 (Others)

>660
10
badminton court
6.1 × 13.4 (Doubles)

5.18 × 13.4(singles)

4
>230
6
volleyball court
9 × 18
5
>360
4.8
gateball court
22 × 15
1-5
<400
5
handball court
40 × 20
5
800
17
3. Painting sports field marking lines
The use of marker paint eliminates the need to cut and inlaid artificial grass lines, making installation easier and reducing waste during paving. However, the longevity of sports field marking lines is difficult to quantify, as there are a number of variables that affect how the paint adheres to the grass. You need to re-paint the lines when the color fades.
For multi-sport fields, it is appropriate to use marking paint to draw the marking lines. The choice of colors is important, and as a rule of thumb the most frequently played sport should be marked out in white, the second most frequent in yellow, followed by blue and red.
Choose the proper paint is important. The paint should be safe for players and the environment, and it should be wear-resistance. The next thing to take into account is choosing removable paint or the more permanent type. Then measure out and mark the position, you could temporarily mark the lines using temporary line chalk that washes off with soap and water, or you could use masking tape or something similar.
When painting lines, there are quite a few different types of line marking machinery that will help you to get perfectly straight, professionally painted sports field marking lines.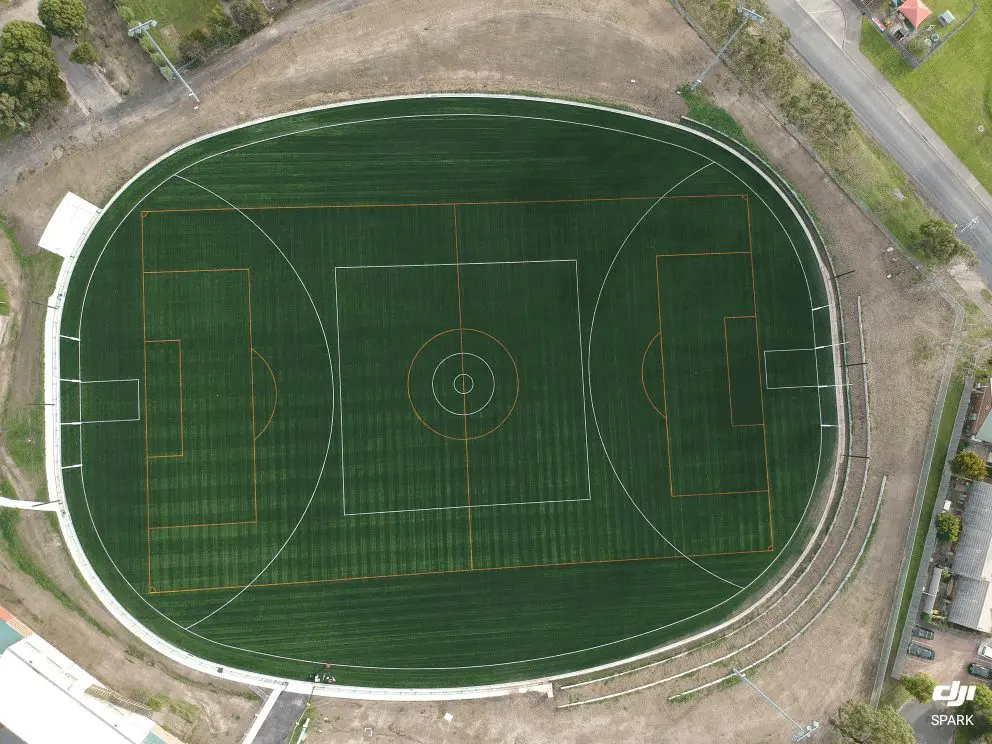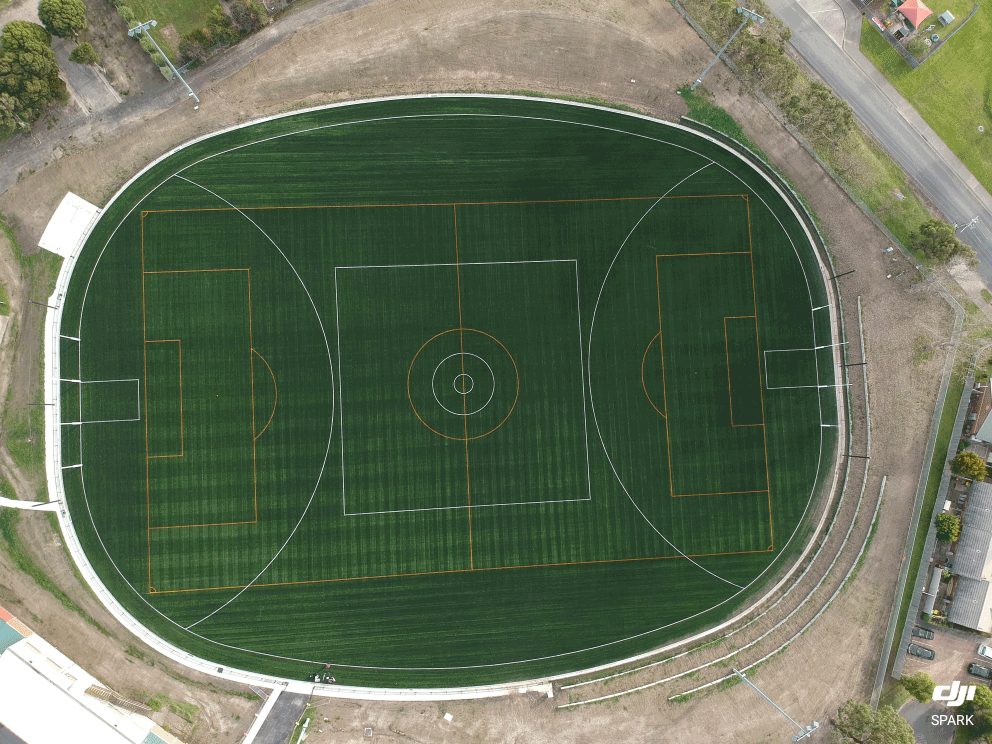 CCGrass has developed various sports for the global market, including football, rugby, hockey, tennis and multi-sport. Thanks to close strategic cooperation with world-renowned labs and continuous investments in R&D, our artificial sports grass meets the highest standards from leading sports organizations such as FIFA, World Rugby, FIH and ITF. Call us at 86 25 6981 1666 or email us at [email protected] to find out more today!