10 Genuine Reasons to Buy Fake Grass
Are you getting sick of the lawns due to the endless work of mowing, fertilizing, watering and weeding? Since the decades of development for artificial grass, it is the right time to replace your lawns with synthetic grass. Not only the realistic appearance but also the low maintenance and high durable features of artificial grass are irresistible. This article gives you 10 genuine reasons to buy fake grass for decorating and add value to your property.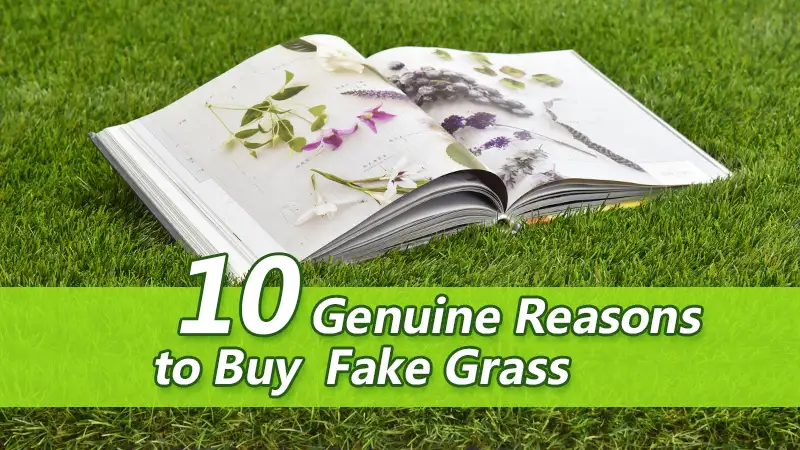 Aesthetic
One of the reasons to buy fake grass is for the ever-greened appearance. It is natural that the real grass falls in autumn and get bare in winter, which is not only unaesthetic for your property but also makes children or pet nowhere to play around.
Laying artificial grass typically comes in a range of green hues. Most artificial grass products use a blend of hues to produce a more realistic appearance. To ensure the appearance looks exactly like the real one, the blades of high-end artificial grass have soft edges and firm tips. Some artificial grass even has a thatch layer that helps make a yard look less perfect and more realistic.
Cost-effective
Not like the natural lawns, there is no extra payment for fertilization, irrigation or heavy maintenance. Regular watering is vital for natural grass, especially for drought regions such as northern Australia, western America and the Middle East. In these areas, the grass needs the irrigation at least twice a day.
On the other hand, artificial grass only requires occasional watering. For further elaboration, the only time you need to water them is when you want to clean them. Rinsing the yarns for few seconds is all you need to get rid of the dirt and mud.
Besides, regular maintenance like mowing, fertilizing and feeding is essential for the real grass. However, synthetic turf is designed for long time heavy use, including daily rough-and-tumble sports. That is one of the vital reasons to buy fake grass for most residential and commercial scenarios.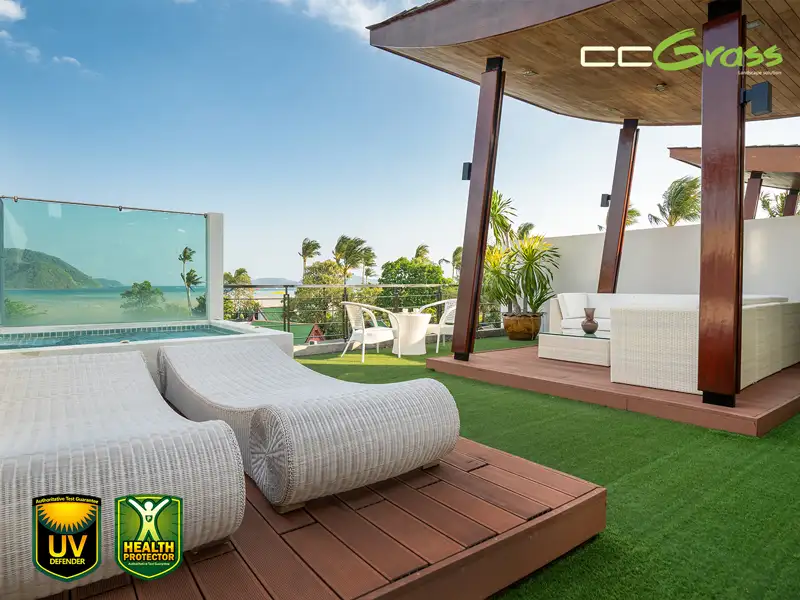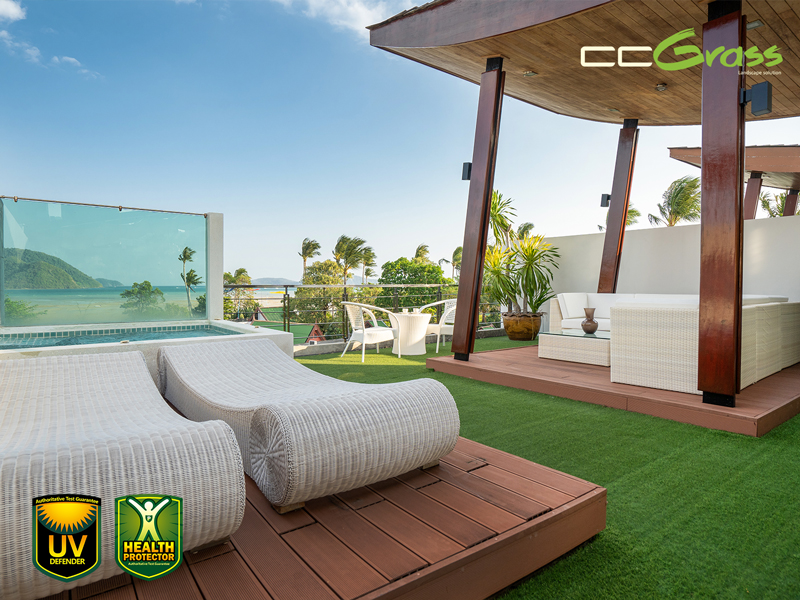 Allergen Free
The seed of grass is one of the most common culprits of some seasonal allergies. It causes people who suffer from allergies runny noses, itchy eyes and coughing. A fake grass eliminates these allergens, leaving you free to breathe easier without having to regularly pop allergy pills. Hence, allergen free is one of the reasons to buy fake grass for health matters.
Pet Paradise
One of other essential reasons to buy fake grass is for pets, a property installed with artificial grass is like the paradise for pets, they can relieve themselves without any concerns because the artificial turf is soft, beautiful and easy to clean. It gives your dog, cat or other pet an outdoor space they can explore and have fun.
Safe for Children and Pets
Safety and health are important reasons to buy fake grass. One of the potential threats to our health is the harmful chemicals used for pest control on natural grass. On the contrary, as the raw materials are lead and heavy metal free, artificial grass has become a perfect and safe option for adults, children and pets playing on it. This is also why more public play areas are starting to use fake grass.
Diverse Product Options
The varieties of nature grass are different from each area, which means that you don't have too many alternatives in a particular area. However, with artificial grass, you can bring any kind of grass you like all around the world to your home. Hence, to enjoy the diversity of world-wide grass is one of the significant reasons to buy fake grass for your property.
Easy installation & low maintenance
Compared to decorate your property with real grass, installing artificial turf is much simple. You can finish the work in 6 simple steps with 1-2 labors, for further information please check the article: https://www.ccgrass.com/how-to-install-artificial-grass/
Moreover, artificial grass only requires simple maintenance for long-time use. Depending on usage, turf may require rinsing with water or for pet turf, a spray of an organic, bio-degradable, and non-toxic freshener.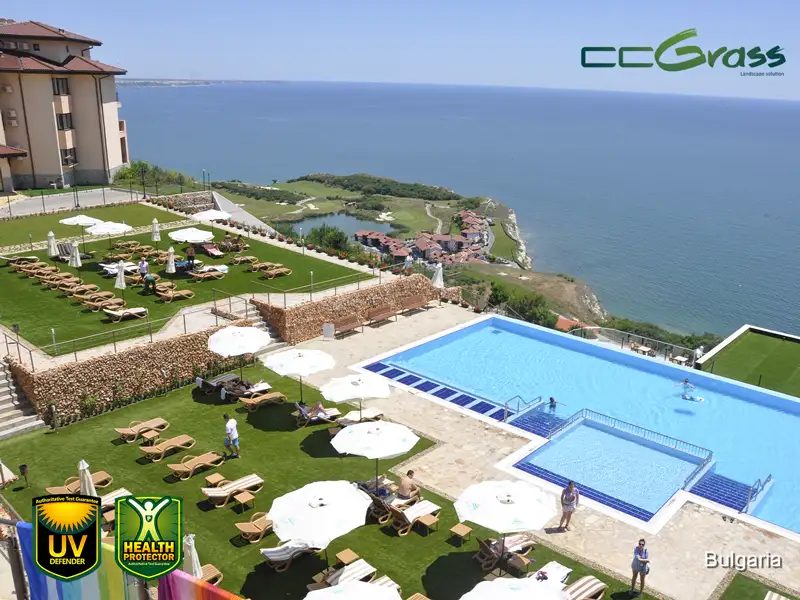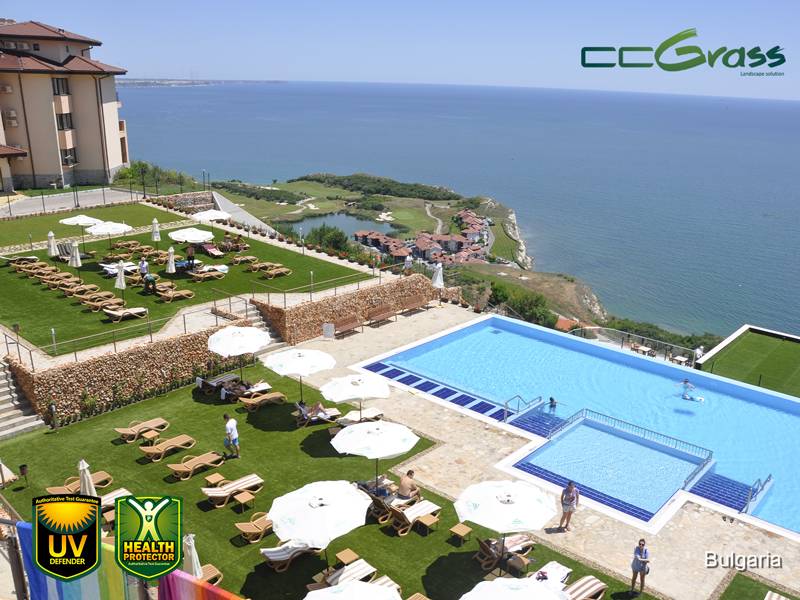 Durable
Durability is one of the physical reasons to buy fake grass, synthetic grass is designed for long-time outdoor heavy use. Thus, there is no concern about the update or change a new one for years.
Besides, pets love to dig, but this can leave a natural lawn a patchy, muddy mess. With artificial grass, your pets can play to their heart's content without any damage to your garden, and no more muddy paws in the house!
Flame Resistance
Artificial grass is made by flame retardant material, which is much saver than real grass especially in dry areas like Australia. It helps a lot reduce the risk of fire accidents and makes your property and family safer. Hence, with fire resistance, it becomes one of the reasons to buy fake grass for your property.
Eco-friendly
Environment is one of the reasons to buy fake grass. Artificial grass is non-toxic and environmentally friendly, making it the perfect choice to install. Fake grass is great for any location and is completely customizable to your installation.
In addition, the maintenance equipment for real grass like gas-powered lawn mowers are reported by the environmental protests as big polluters, producing the massive number of pollutants like carbon monoxide. As we just mentioned, artificial grass needs no maintenance like edgers or mowers, this helps reduce air pollution as well.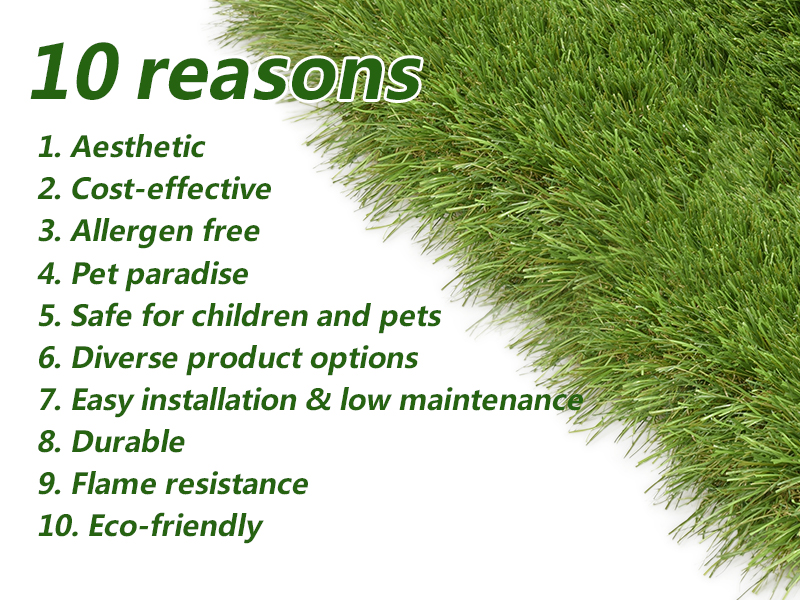 About CCGrass & Contact Info
CCGrass is one of the first designers and manufacturers of landscape grass in the world. We have developed wide applications including residential, commercial, DIY, pets, golf, city landscape, etc. For more information, please feel free to call us at 86 25 6981 1666 or email us at [email protected].
If you are still hesitant, these 10 genuine reasons to buy fake grass hope to help you. Our products will be able to meet all your needs and make your backyard attractive and functional.