The First FIFA Quality Pro Field in Changzhou City, China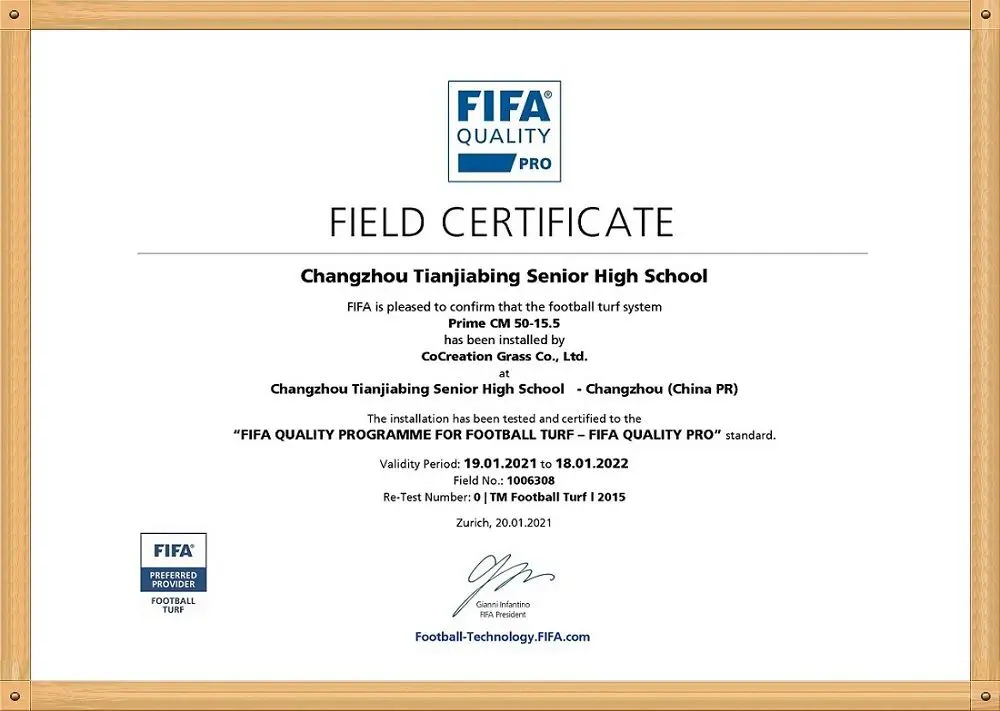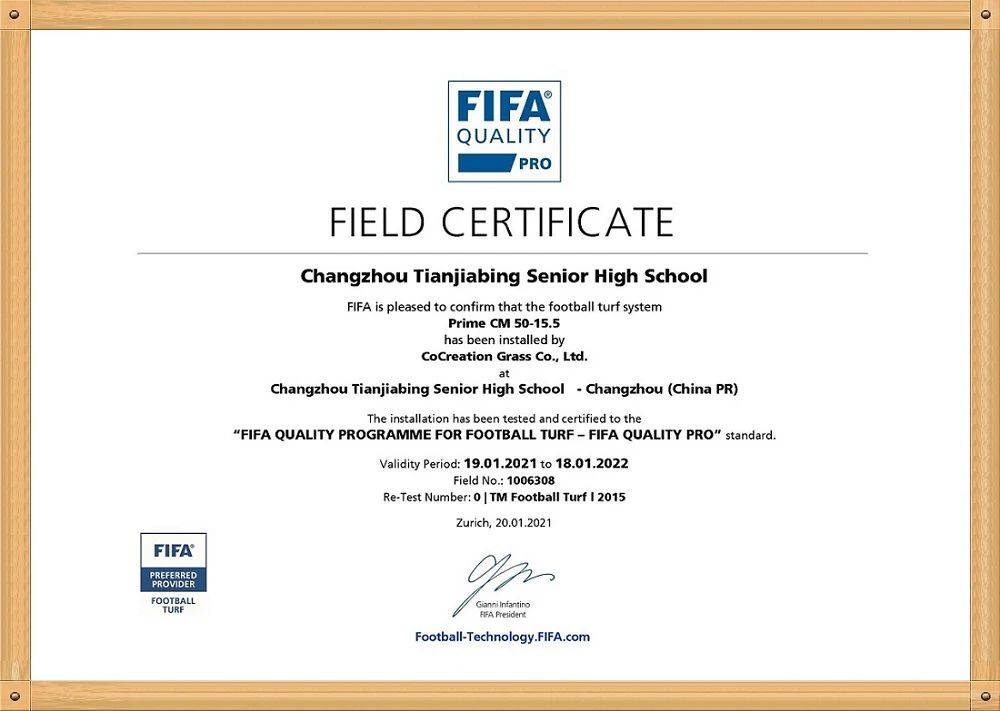 Tianjiabing Senior High School is a prestigious school with a history of more than 90 years. The school attaches great importance to physical education and pays attention to the quality of sports pitch. This pitch is a standard football pitch, applying our FIFA certified series products.
CCGrass, the world's largest artificial grass manufacturer, has become FIFA Preferred Producer since 2013 and now has over 250 FIFA certified fields worldwide. We have extensive experience in the production and installation of professional artificial football fields. Our sports turf products fully meet the needs of varying clients such as sports clubs, universities, and schools etc.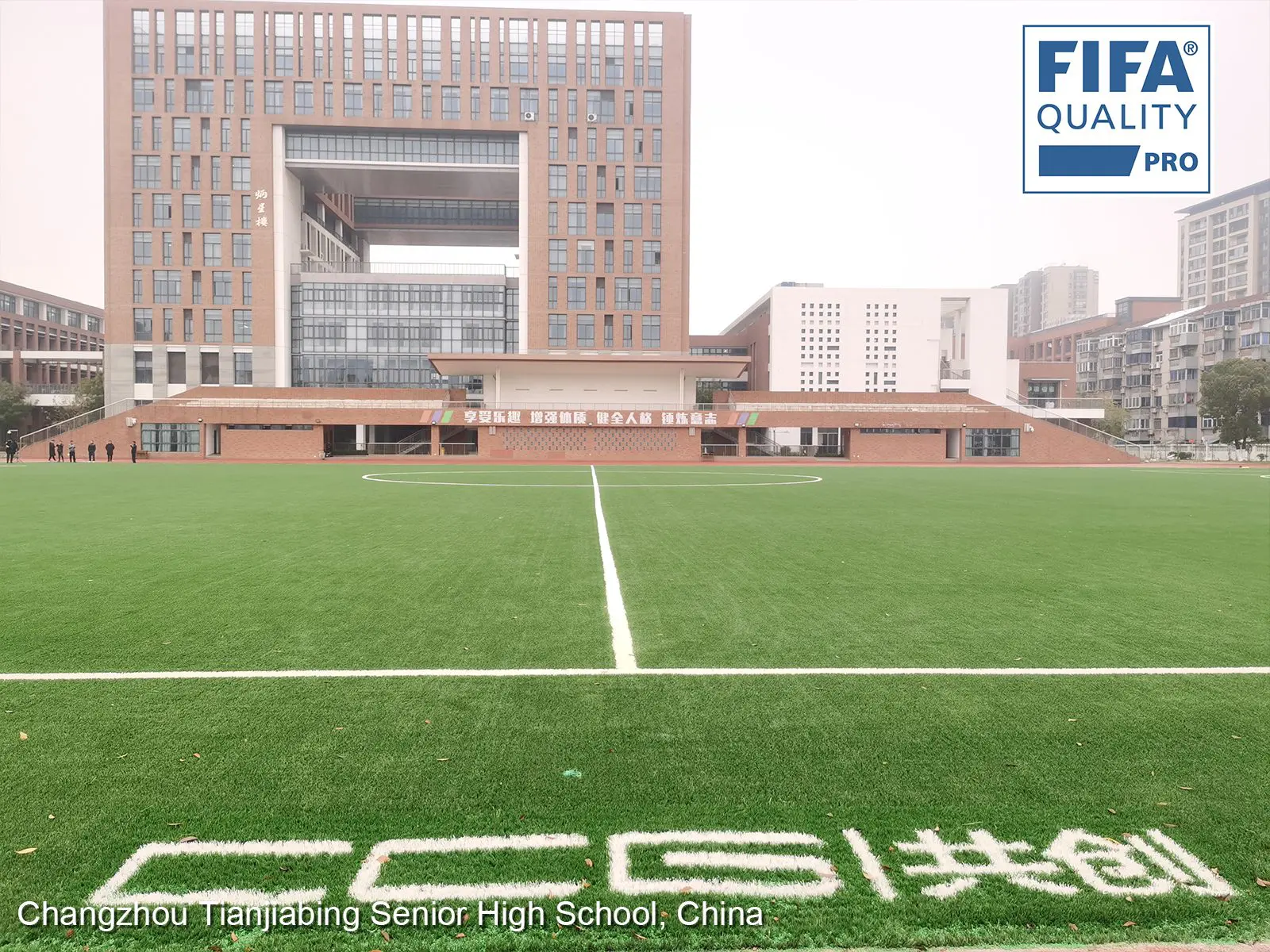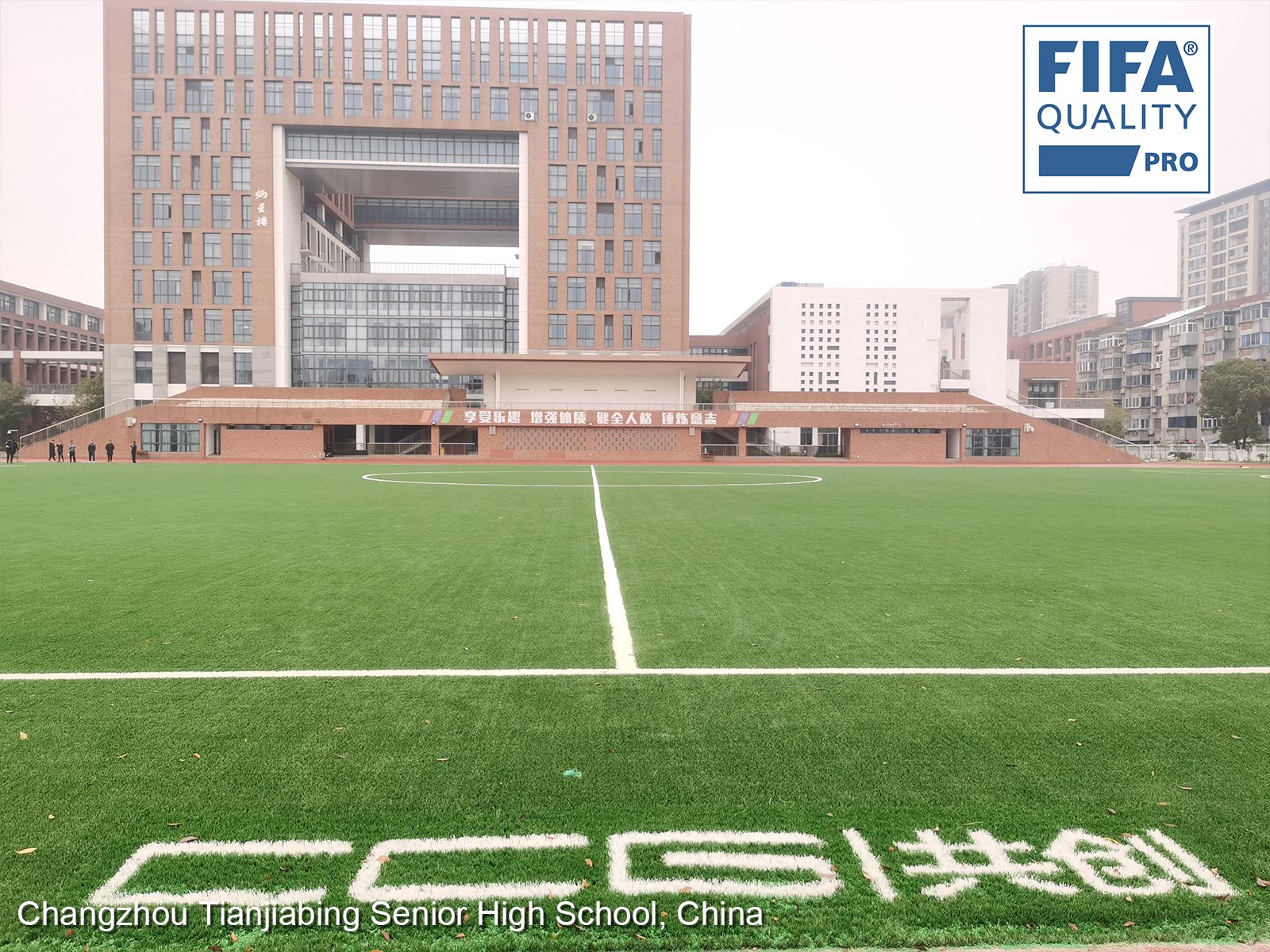 CCGrass product Prime series is chosen for this field. Prime series grass yarns stand up better and have excellent resilience performance; the grass weight is higher than ordinary products, and the wear resistance is correspondingly improved, which is more suitable for high requirements and high-frequency use. Moreover, the appearance of our Prime series is very close to natural grass.
We look forward to providing more pitches for campus to let more students enjoy safe and professional play experience.