CCGrass UK backs the Front Row Club
CCGrass UK are proud to announce that they are the new official sponsors of The Atlas Foundation's, Front Row Club, a charity founded by rugby legend, Jason Leonard OBE.
The aim of the Front Row Club is to raise money to tackle child poverty. Through weekly prize draws for members, including signed memorabilia and invites to fundraising events, money raised goes to the Atlas Foundation, which works towards building a brighter future for deprived children, through rugby communities and their initiatives.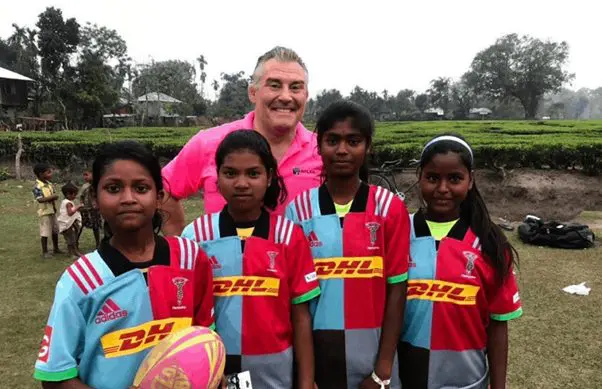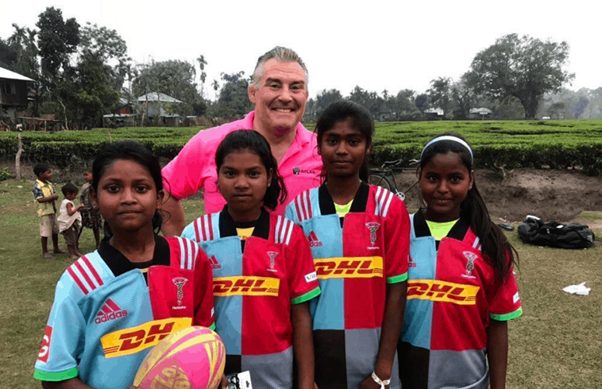 Rugby World Cup champion, Jason Leonard OBE, founder of both The Atlas Foundation and the Front Row Club, says,
"We welcome CCGrass as a sponsor and hope that through the world of rugby surfaces, more funds can be raised for our worthwhile causes."
Jason Leonard, supported by rugby legends such as Maro Itoje and Catherine Spencer, are on a mission to use rugby to help children around the world, thrive. Front Row Club members receive news of activities, and the supporting Rugby Champions, through the Club House page on the website, as well as updates on grass roots rugby.
"Through feeding and education programmes and a large number of rugby initiatives, The Atlas Foundation provides safety, education, food, sport, guidance and community to thousands of children across five continents." The Atlas Foundation.
CCGrass UK CEO Bryn Lee comments,
"We are delighted to support such a worthy cause and know that through rugby and safer rugby surfaces, many children's lives will be improved for the better. The Front Row Club is a great way to raise money and have such a positive impact. We cannot wait for the opportunities this sponsorship will present."