FIFA Quality Field for the Municipal Sports and Recreation Center in Poland
Recently, the CCGrass artificial turf field for the Municipal Sports and Recreation Center (MOSiR OIkusz Boisko) in Poland tested to the FIFA standards and obtained FIFA Quality certification.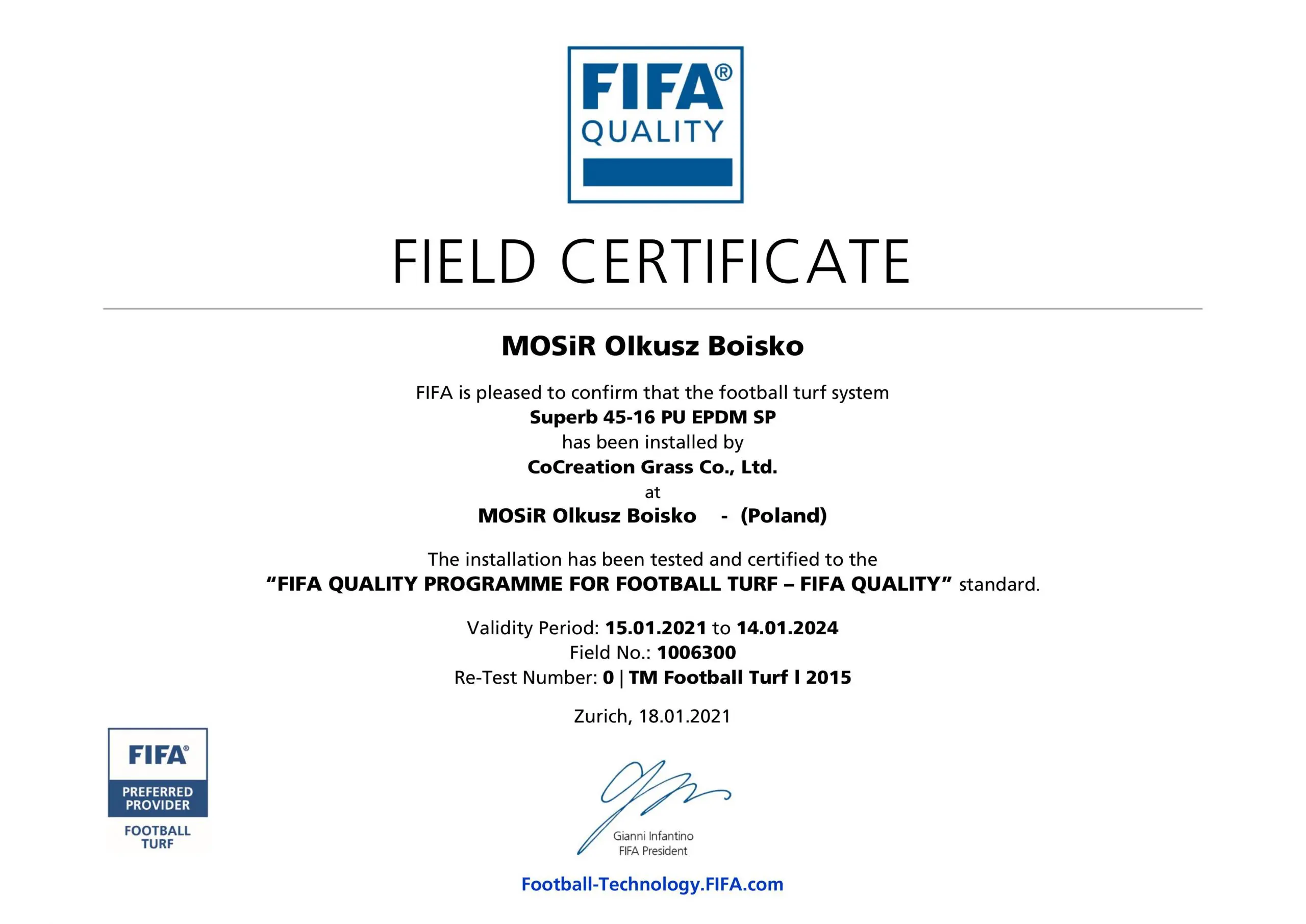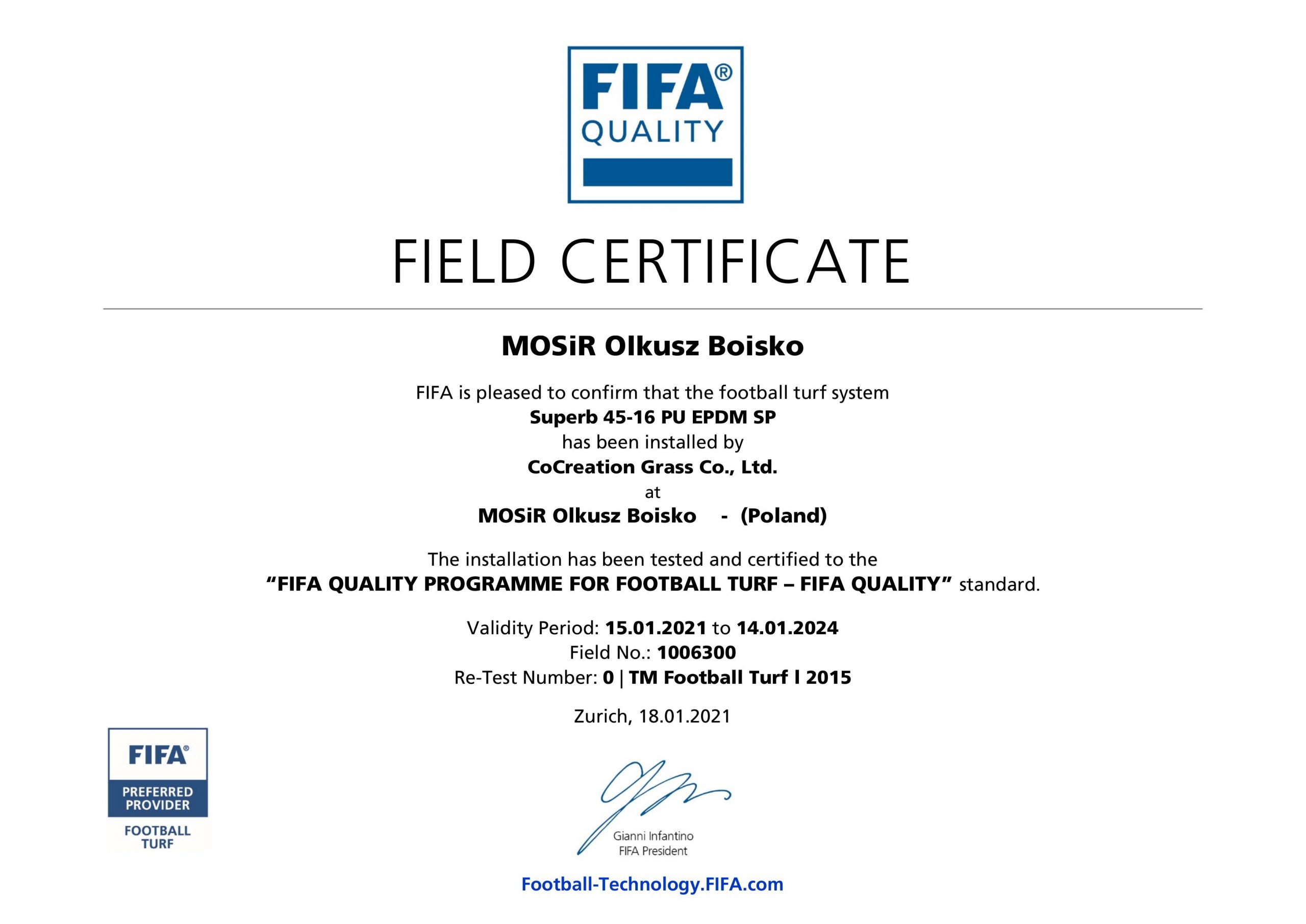 The Municipal Sports and Recreation Center of Olkusz City in Poland meets the needs of sports and entertainment for the local residents and the commune. This FIFA football field is built for the best conditions for local football lovers and players.
As the world's largest artificial grass manufacturer, CCGrass has been one of the FIFA Preferred Producers since 2013 and till now has over 250 FIFA certified fields worldwide. We are well experienced in the production and installation of professional artificial football fields, which fully meets our clients' needs and also the requirements of FIFA standards.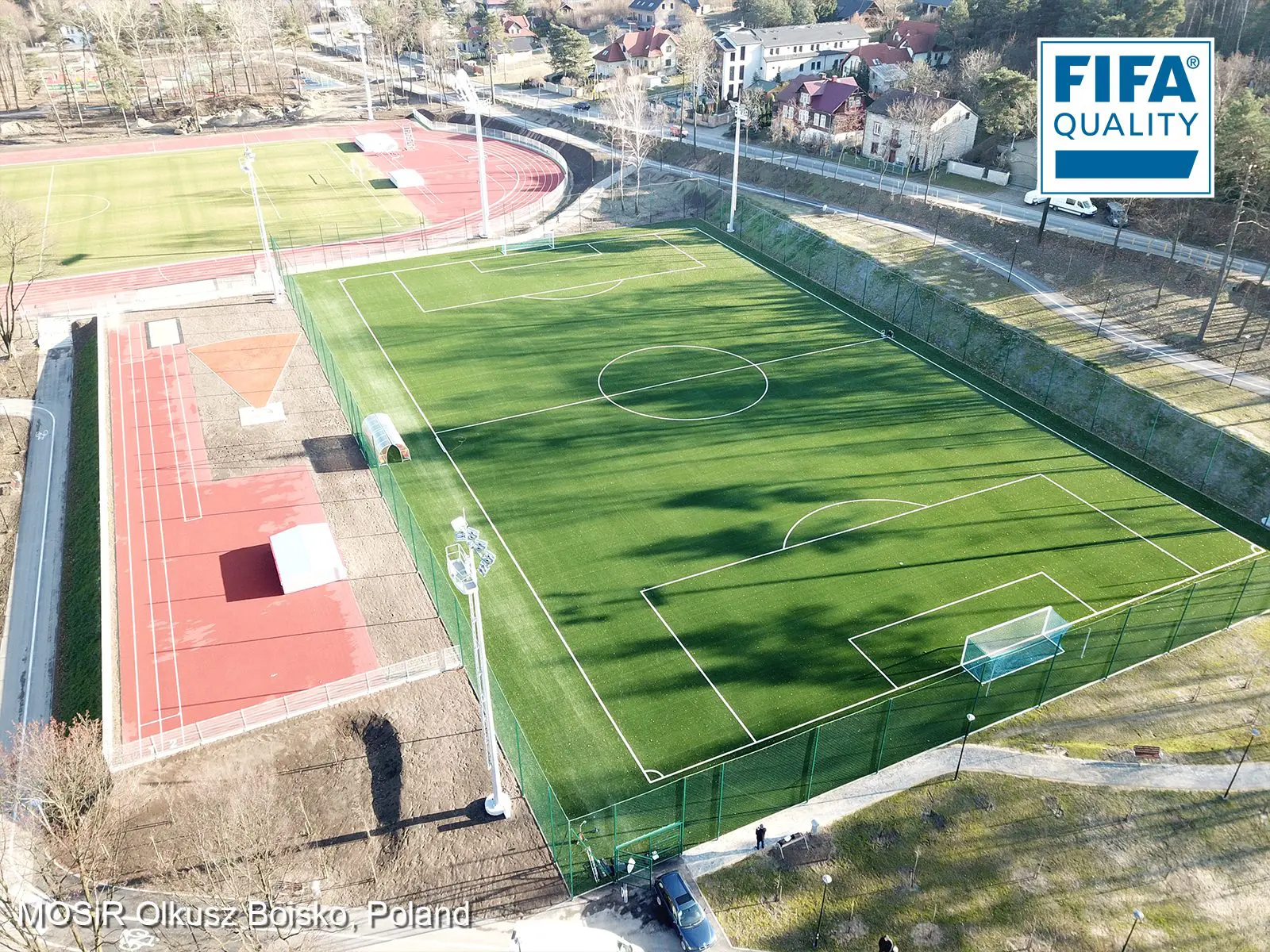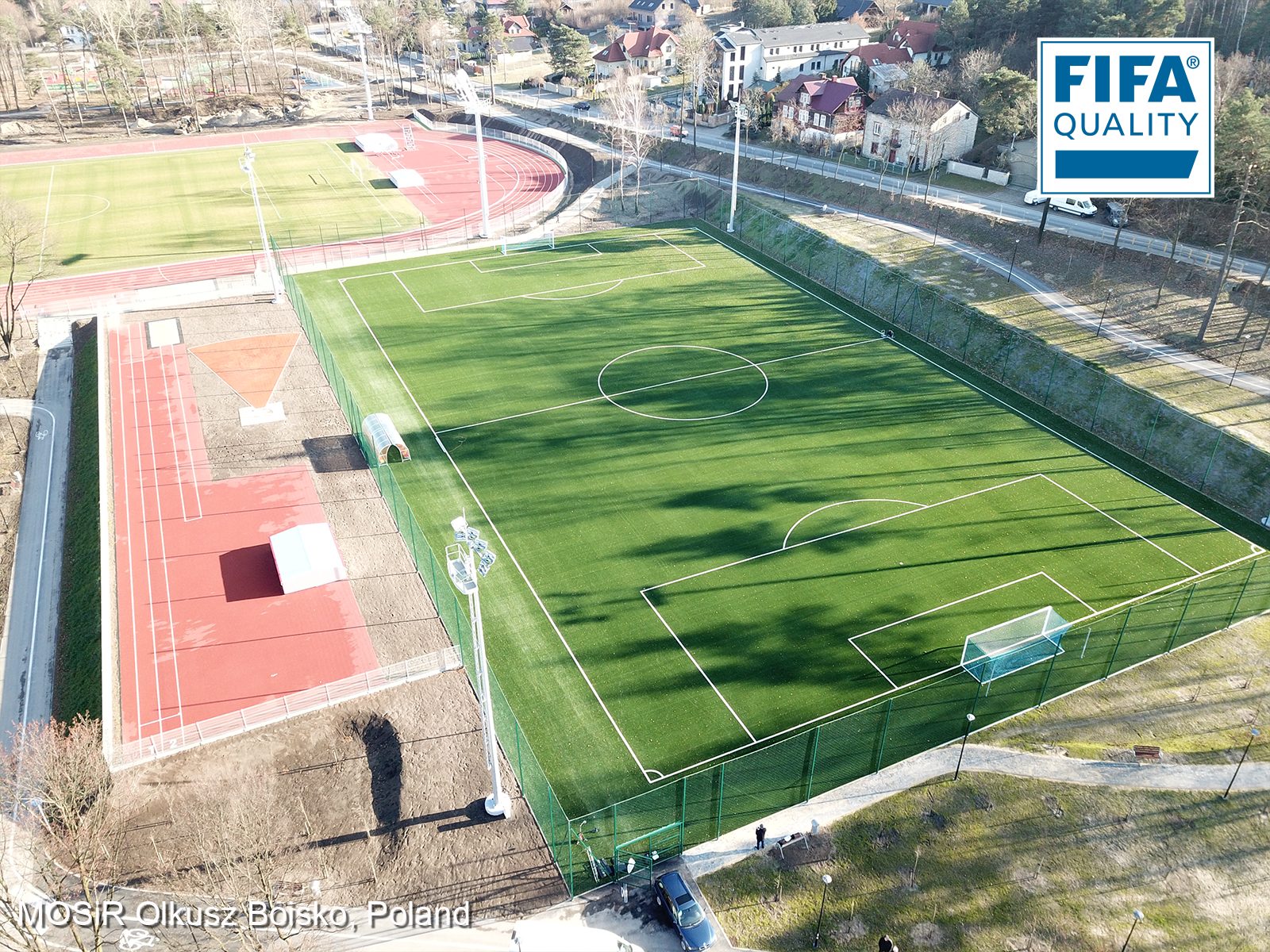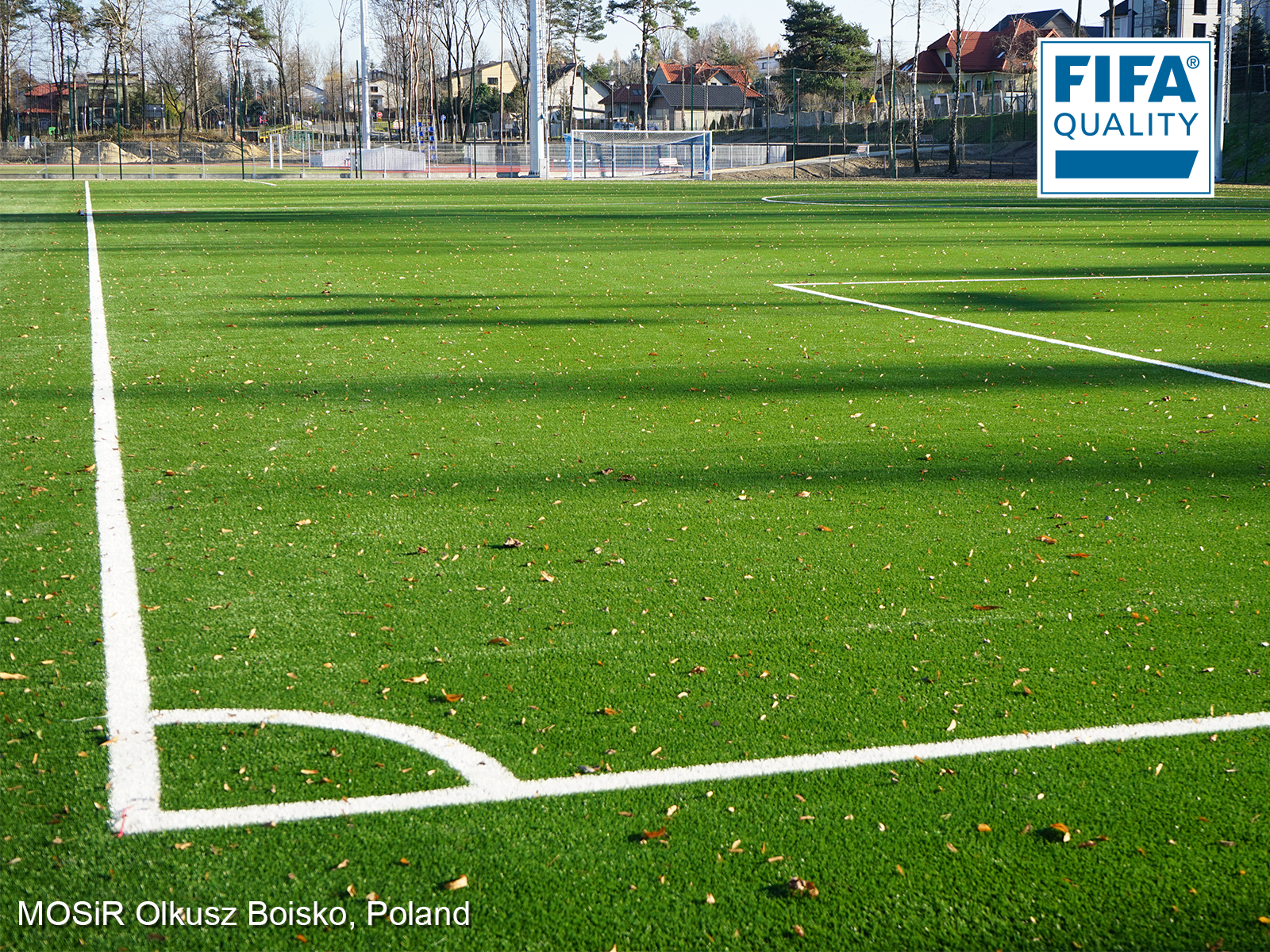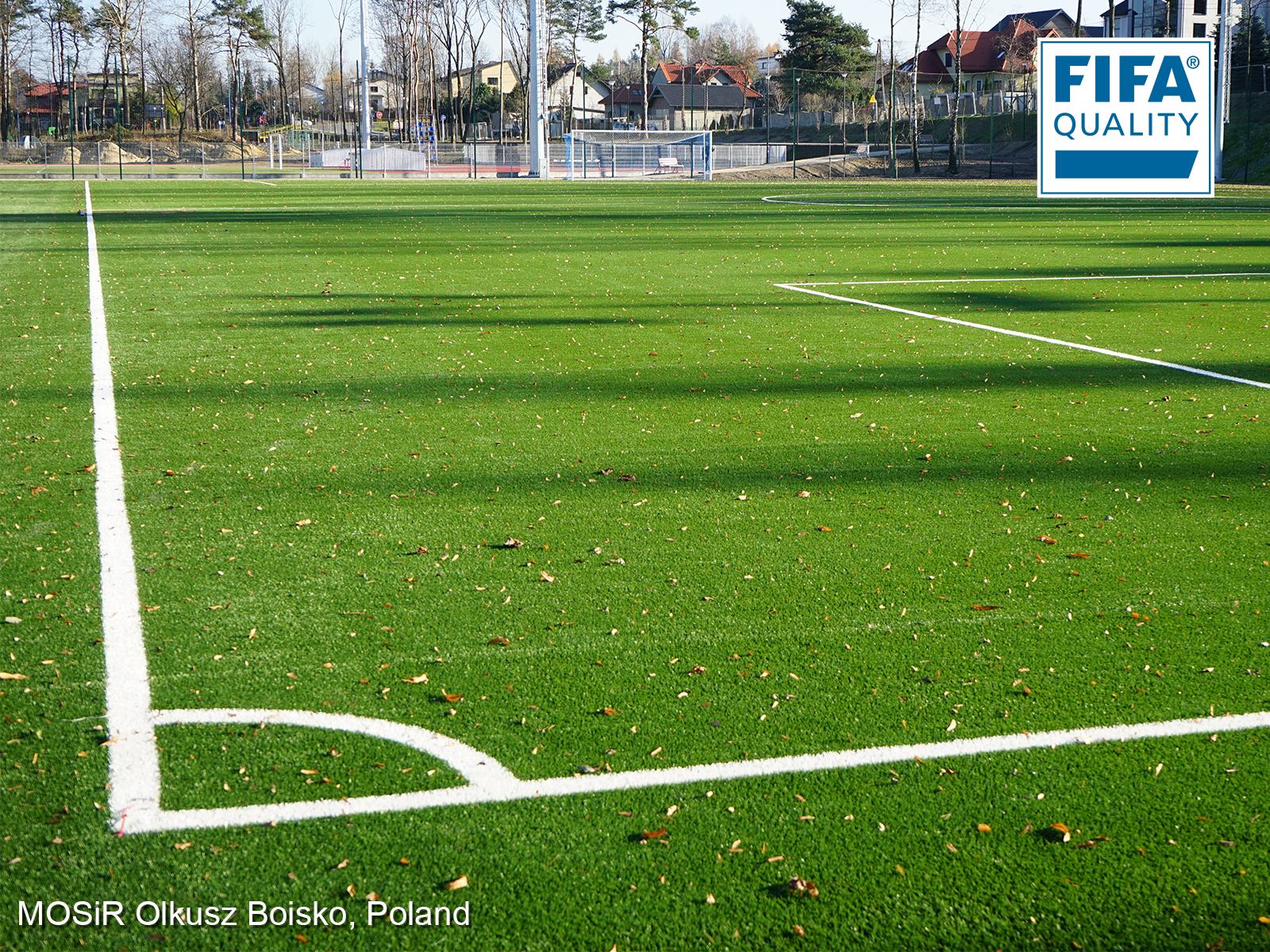 CCGrass product Superb series is chosen for this field. Superb yarn has an olive shape, with a thickness of 400μm, yet it is extremely flexible, resilient, and soft to touch. It is also the most durable yarn in today's sports market, exceeding 25,000 cycles in the Lisport XL test while retaining good shape and showing no signs of wear. Thanks to its unique design and advanced materials, the warranty can be extended to 12-15 years.
We're delighted that the newly certified pitch will contribute to the local sports and firmly believe CCGrass will continue to provide more professional and high-level football pitches worldwide.