CCGrass completed a FIFA Quality pitch in India
Recently, our artificial turf field for Sarvodaya Bal Vidyalaya School (SBVS) in New Delhi, India tested to the FIFA standards and obtained FIFA Quality certification.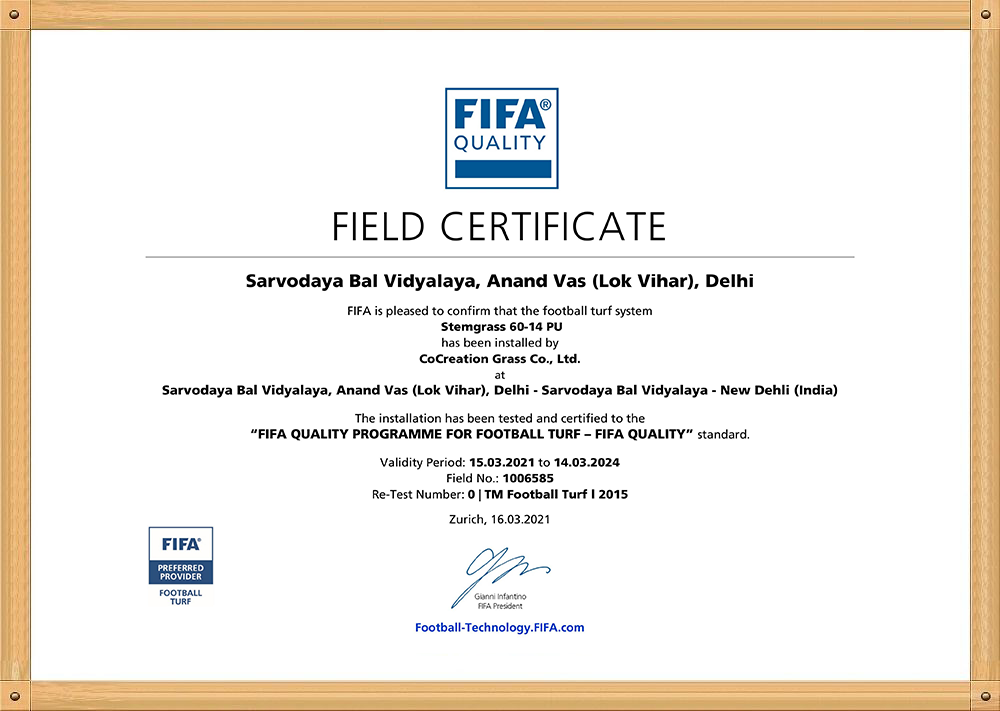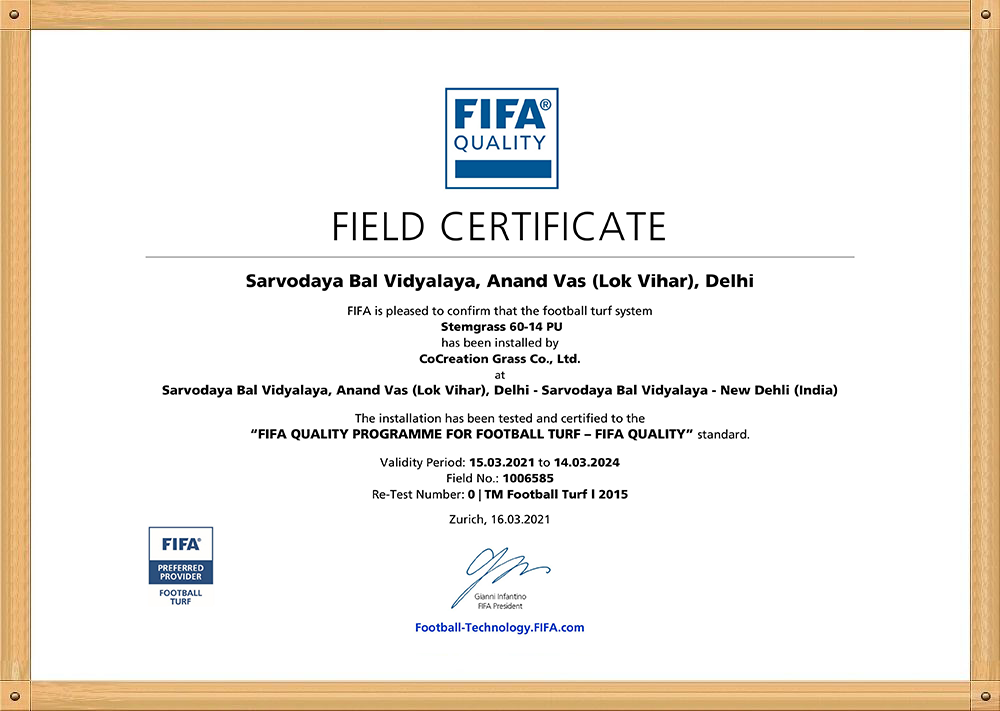 Established in 1976, SBVS is a Senior Secondary School affiliated by Central Board of Secondary Education. SBVS enjoys great popularity in India and has fostered lots of outstanding talents. Undoubtedly, the school focuses on the holistic development of students, attaching importance to physical education. The quality of their sports pitch is high on the agenda. This pitch is a standard football pitch, applying our FIFA certified series product.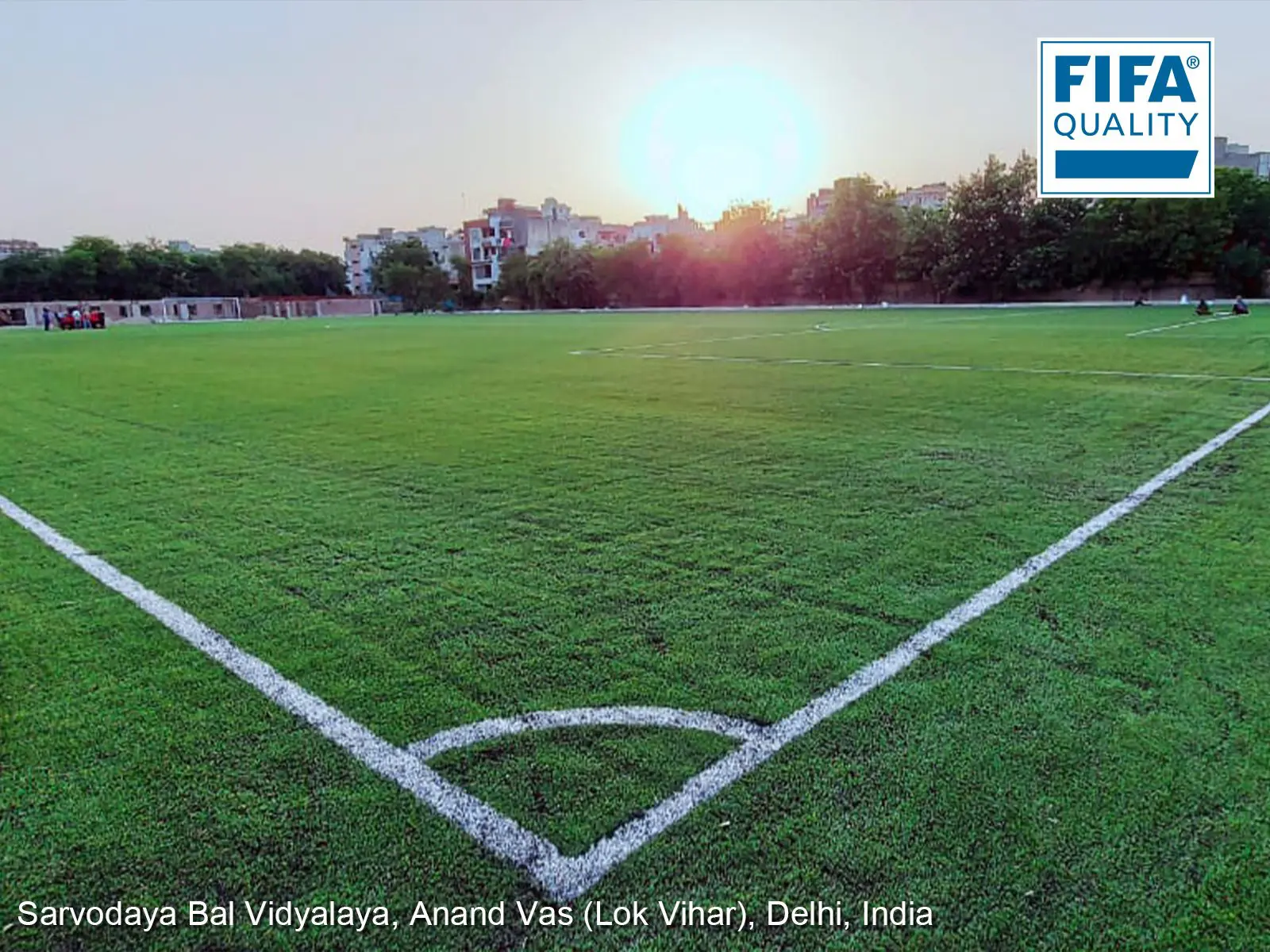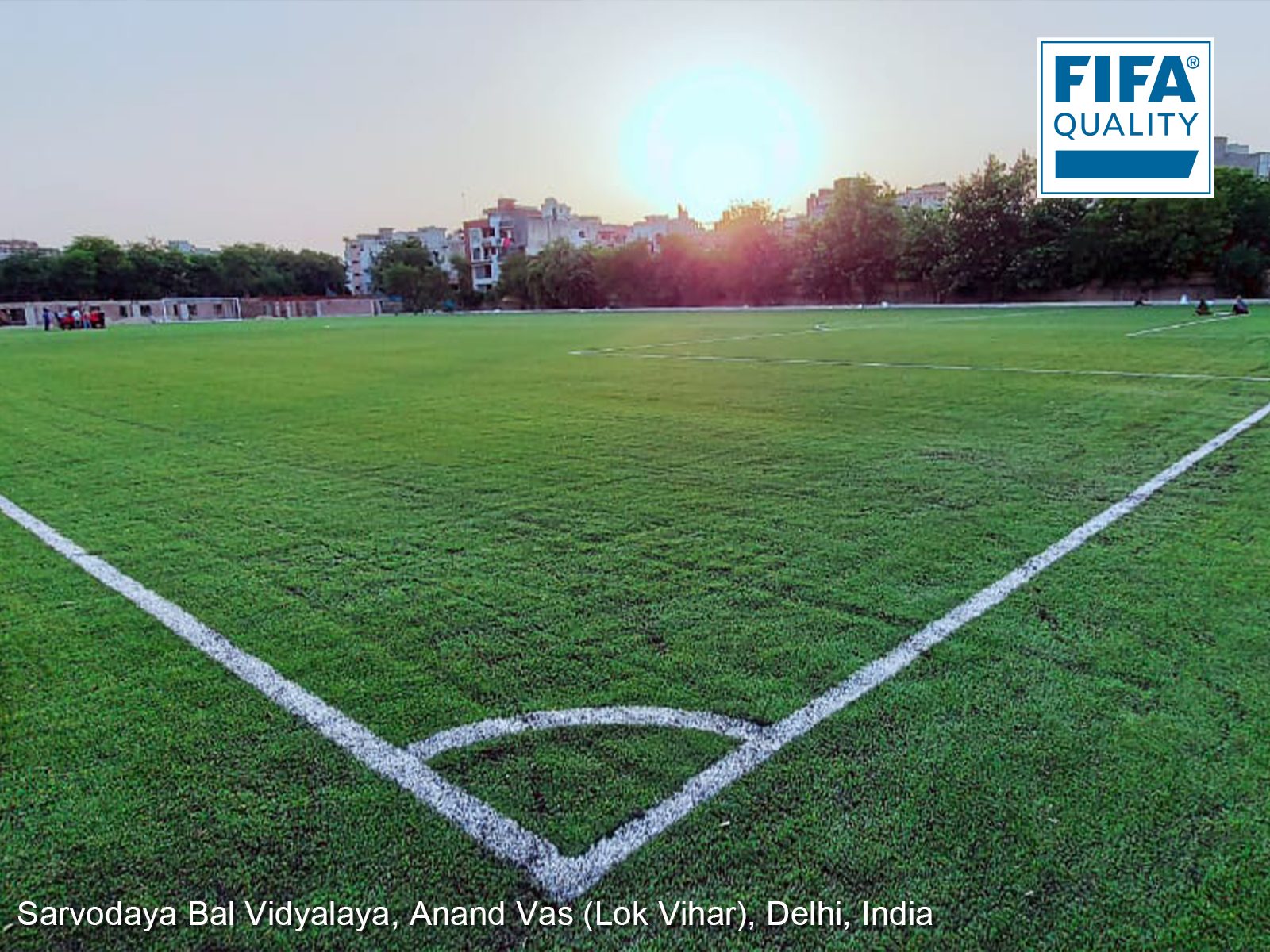 CCGrass, the world's leading artificial grass manufacturer, has become FIFA Preferred Producer since 2013 and now has over 250 FIFA certified fields worldwide. We have extremely rich experience in the production and installation of high-level artificial football fields, which fully meet the needs of varying clients such as sports clubs, universities, and schools, etc.
The artificial turf product used in this pitch is the Stemgrass series. With a "spine" running through the middle of each blade, Stemgrass is valued for its durability. After 50,000 cycles of Lisport test, it does not show any signs of diverging or splitting. The turf surface is resilient enough to allow natural ball behavior, give uniform traction and reduce shock to the joints and ankles.
CCGrass Sales Manager, Jocelyn Qu, who takes charge of this project, comment: "The FIFA Quality certificate is a confirmation of high-quality football turf and installation. We are delighted to serve SBVS and look forward to providing more pitches for campus not only in India but also globally, to let more students enjoy safe and professional play experience."