Rigorous tests ensures excellent turf performance
Artificial grass should be safe, durable and comfortable. It should meet the standards of the associations such as FIFA, FIH, ITF and World Rugby. An excellent artificial turf manufacturer should have a quality control system for the whole production process to ensure the excellence of every detail.
Quality tests run through the whole production process with professional QC personnels at every stage.
1. Raw material test in lab & yarn test in lab,
Synthetic grass is usually made from PE or PP. Tests on raw materials include addttives, polyolefin masterbatch and polyolefin resin. Turf producers ensure the safety and environmental protection of raw materials from the source. Also it provides extra health guarantee for grass product that it should ensure no lead, no heavy metals, and no substances of very high concern.
2. Quality control on production lines
quality control on production line is to ensure the artificial turf in extrusion lines, twisting lines and tufting lines is tested thoroughly and carried out under supervision.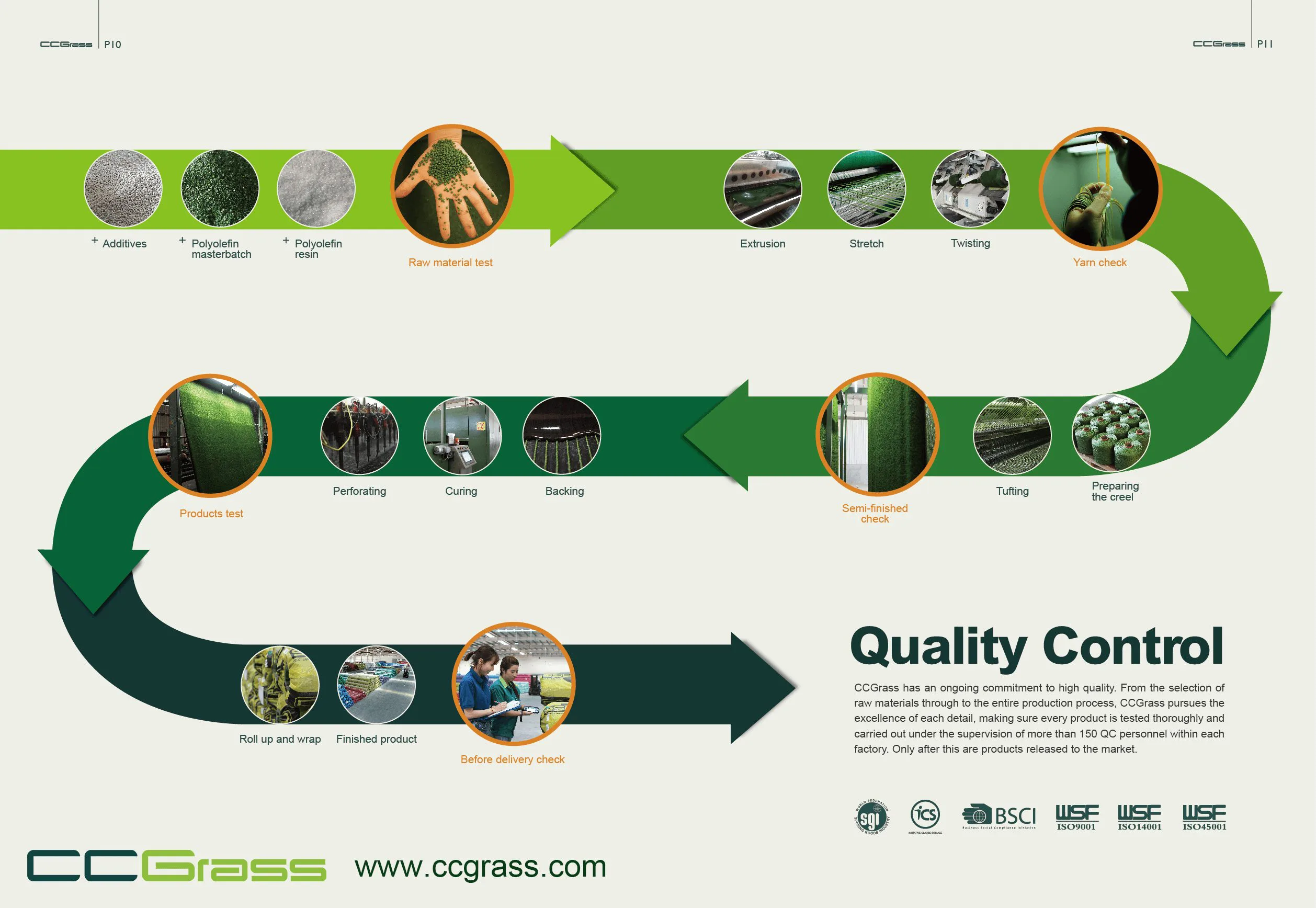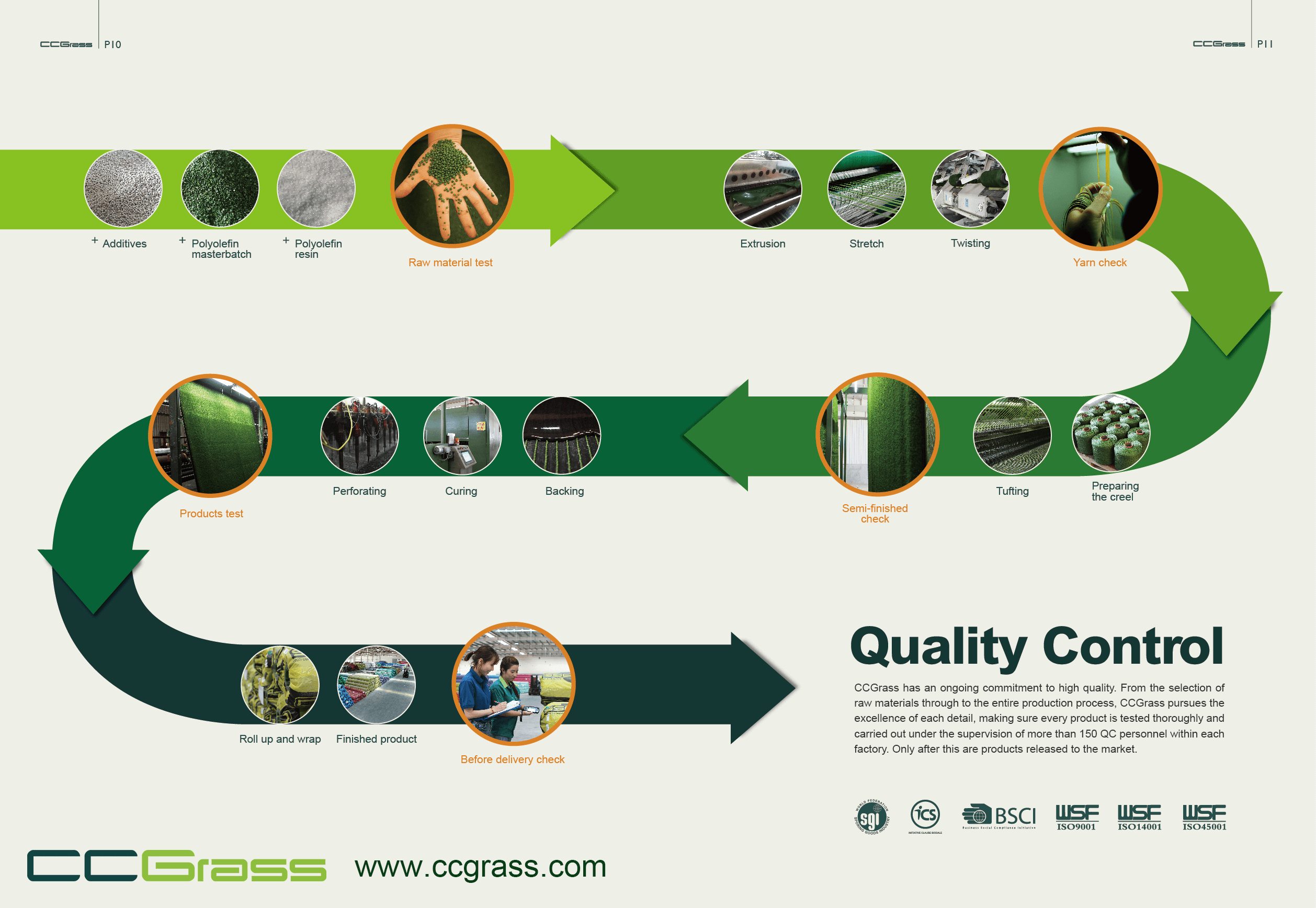 3. All round inspection of finished products test prior to delivery
Basic checks include checking on grass height, density, Dtex, tuft withdrawal force, etc. Performance tests include ball roll, ball rebound, permeability, Lisport test and UV test. Environmental test includes heavy metal test. Safety detection includes flame retardant rate, shock absorption.
CCGrass is the world's largest artificial turf producer, with over 60 million square metres produced annually and installed in over 120 countries globally. CCGrass meets the highest standards in artificial grass manufacture and ensures its worldwide partners are fully supported in every installation. More information, please check at https://www.ccgrass.com/