Do you know about the types of landscape grass?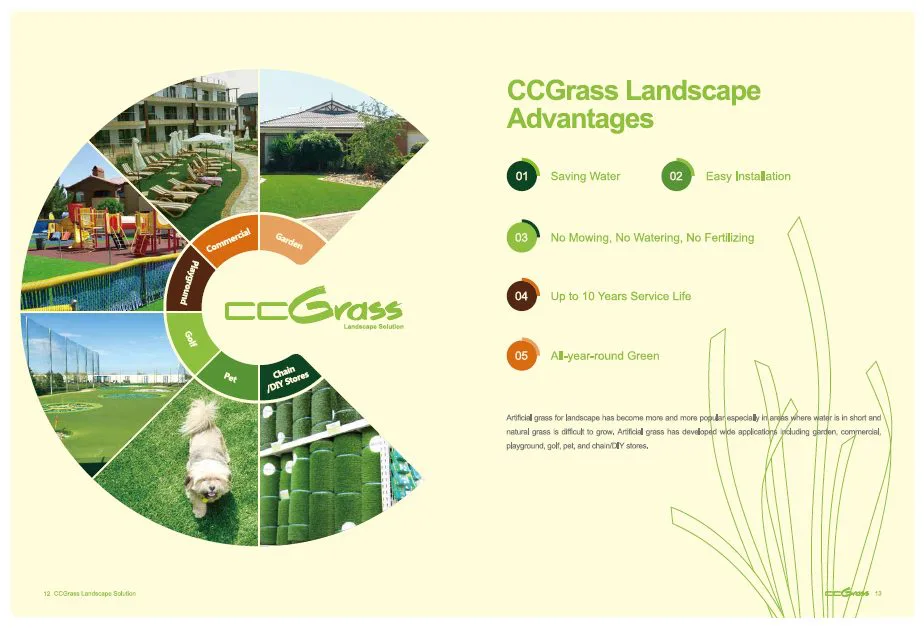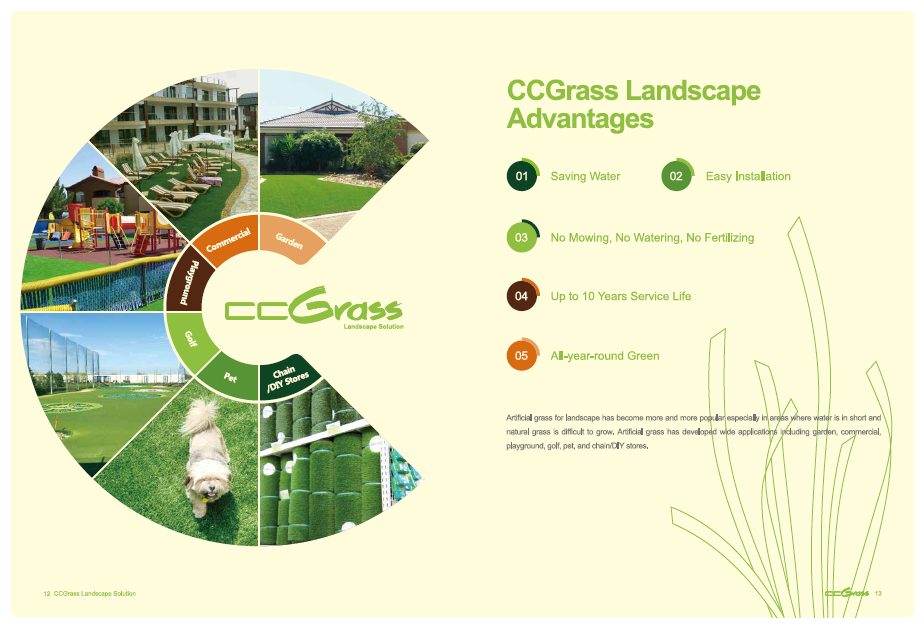 There's nothing that can make your home garden appear more beautiful than the lush green grass matched with some colorful flowers. But, getting a lawn to look great and keeping it maintained requires a lot of hard work and dedication. However, for those who don't have sufficient time to maintain their gardens, there's another way around — artificial grass.
The artificial grass can be easily laid in all your outdoor spaces, whether they are lawns, rooftops, terraces or balconies. It requires minimum care and attention because it doesn't require mowing or watering like traditional grass. Even when you clean your artificial turf, the water easily drains away. Many people these days are also using artificial turf inside homes to create the play areas for their children.
Please follow us to learn how many types of artificial grass are used to create lawns and children play area and how long they will last.
Three Types of Artificial Grass
While you go out to purchase artificial grass for your home, it is important for you to know about the three types of artificial grass available in the market.
Meadow Grass
The shortest type of artificial grass available is the meadow grass. It is a duotone lawn that has a moss-like thatch look to it. Being short, allow the meadow grass to give a neat appearance, like a perfectly trimmed natural grass. Moreover, meadow grass is just the right choice for the pet owners.
Garden Grass
This artificial grass has four-color thatch. It is around 300mm thick and gives a soft feel to the feet. The vibrant green look of garden grass makes your patch appear like a short and well-trimmed natural lawn. The garden grass is a great choice even for your kids' play area.
Luxury Grass
If you want to create an artificial lawn that seems quite alike the real one, then luxury lawn artificial grass is your best choice. With a higher thickness, the luxury grass is rich, highly realistic and gives an impression of perfectly manicured lawn.
Whether you are planning to install artificial grass indoors or outdoors, it is always recommended to take expert advice from a professional home decoration expert to ensure the best results.