What are the advantages of artificial rugby pitch
When talking about rugby, mostly refer to Rugby Union, which was first introduced to English schools in the 19th century. Since then, the sport gained worldwide fame and grew to be one of the biggest sports in England, the USA, South Africa and New Zealand.
Since rugby is a very intensive contact sport, it is critical to play on a safe and shock resistant rugby pitch surface for preventing injuries. Today more and more rugby fields use an artificial pitch as their primary surface.
After development, testing and optimization, the performance infilled artificial rugby pitches have become the best alternative to natural turf. This article will explore the advantages of artificial rugby pitches.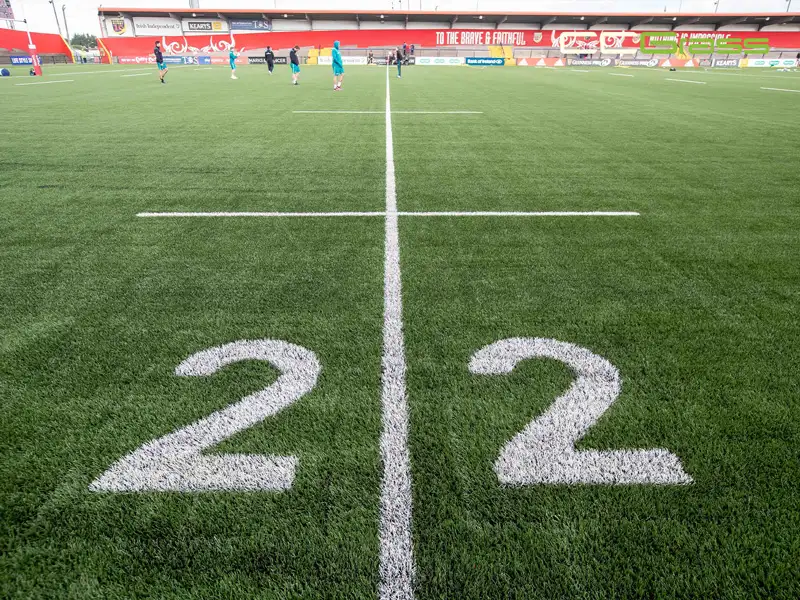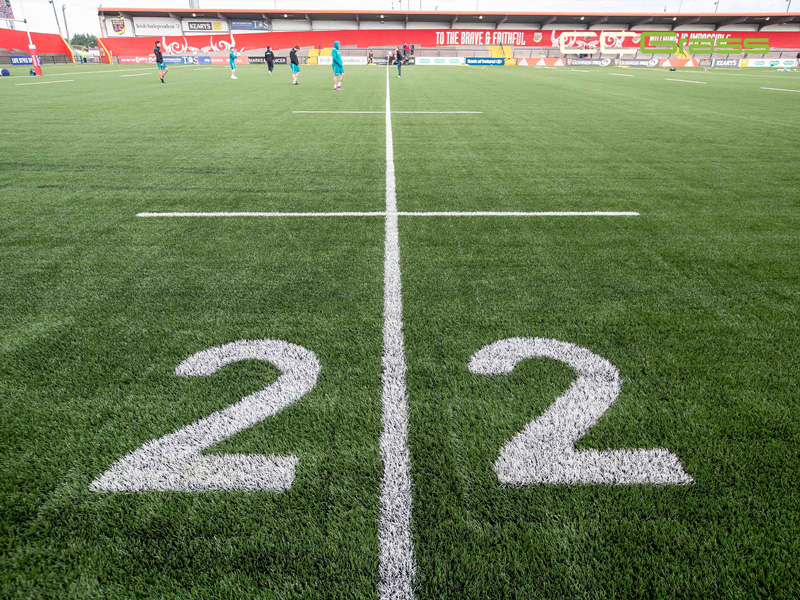 Consistency
Consistency means the rugby pitch never changes. Artificial grass doesn't get soft when there's been a lot of rain and it never dies. So you won't see dust everywhere and get muddy patches into the grass.
The surface of the rugby pitch remains the same even from match to match, practice to practice. Even if a section does get damaged, you only need to replace that section.
Since the surface of the rugby pitch maintains consistent traction and shock absorption at all times, players can get used to the surface they will be playing on and achieve better results during the game. This is also a benefit of consistency.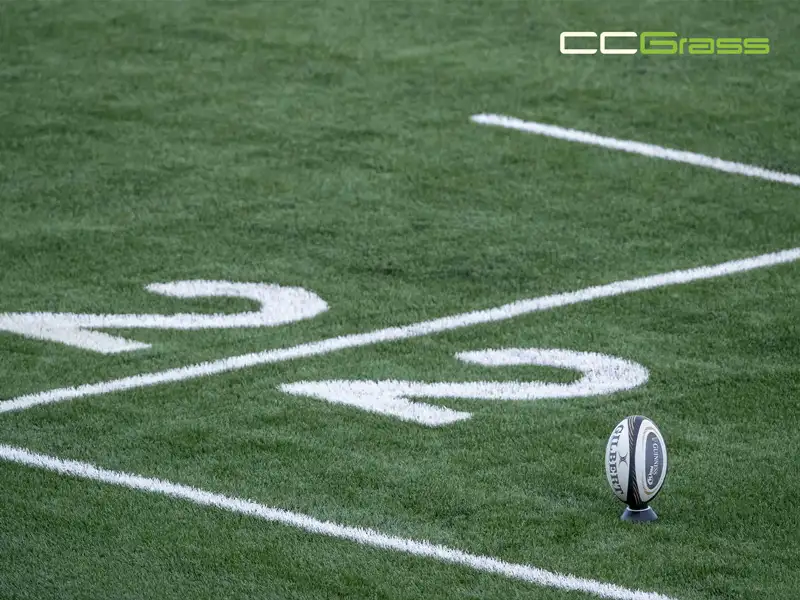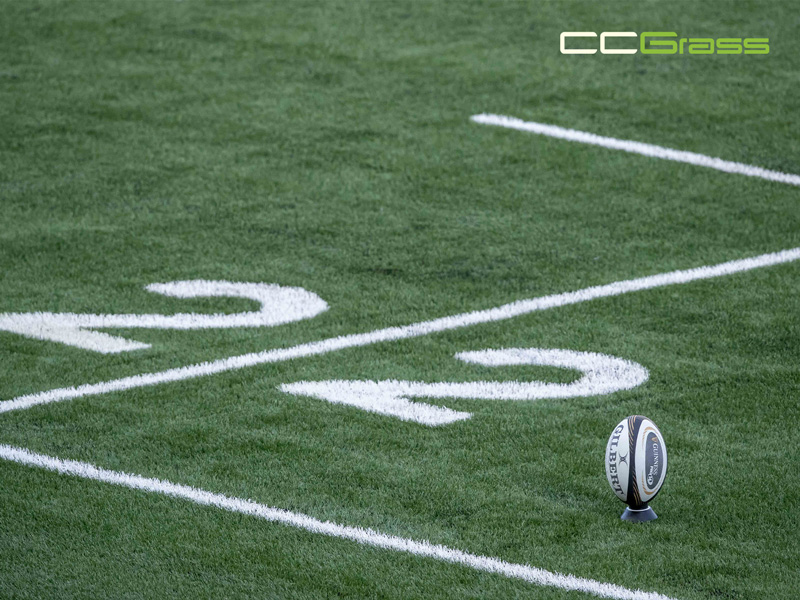 Economy
Economy means the artificial rugby pitch is easier for the club to deal with than natural grass.
You don't need to mow, water and fertilize it.
You don't need to spend a lot of time and cost to maintain it.
It won't ever die, and it is easy to assemble and replace.
Lasts longer, more durable and is harder to damage. It's much easier than digging up and removing old natural turf, then putting in new turf and hoping the turf will survive.
Used for concerts or other revenue-generating events without requiring repair.
Recyclable.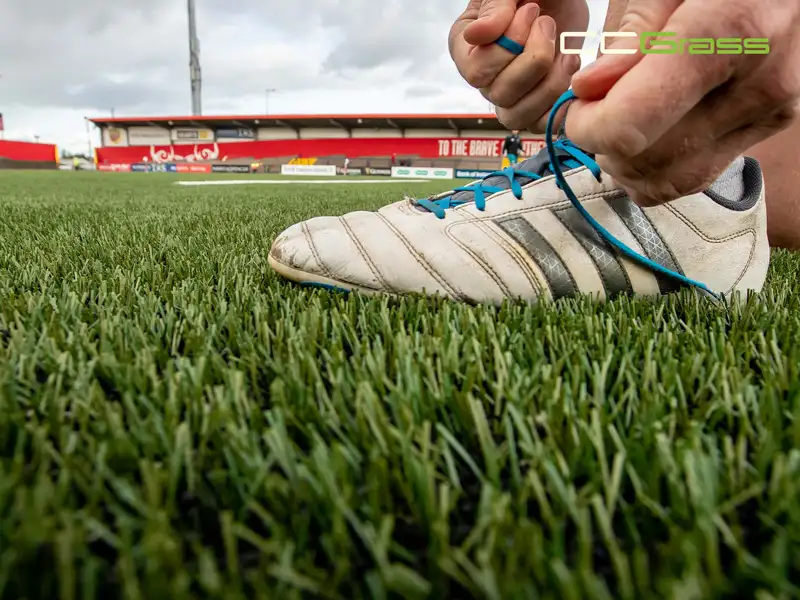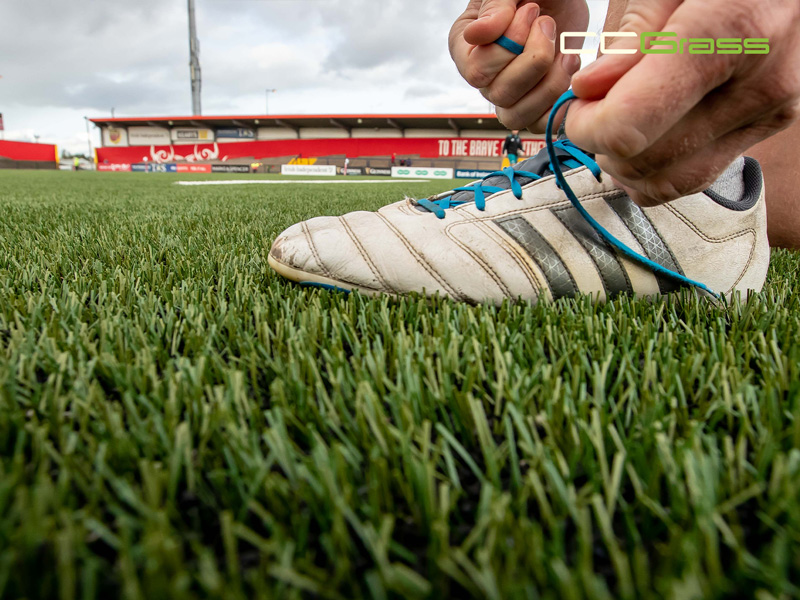 Safety
The rugby turf systems from CCGrass, incorporate long length fibres (pile height), filled with performance padding and laid over special shock pads. We ensure that all our systems include a tested and approved pad, and sand and resilient material infill.
CCGrass rugby turf ensures a high HIC value and good energy restitution to players, meeting World Rugby Regulation 22 (In 2003 World Rugby produced the "Performance Specification for Artificial Grass Pitches for Rugby", more commonly known as "Regulation 22" that provides the game – and suppliers – with the necessary technical detail to produce pitch systems that are appropriate for rugby union.).
* World Rugby is the recognized governing body for Rugby Union and Rugby Sevens, setting the rules and principles while overseeing the game. Its values are Integrity, Passion, Solidarity, Discipline and Respect.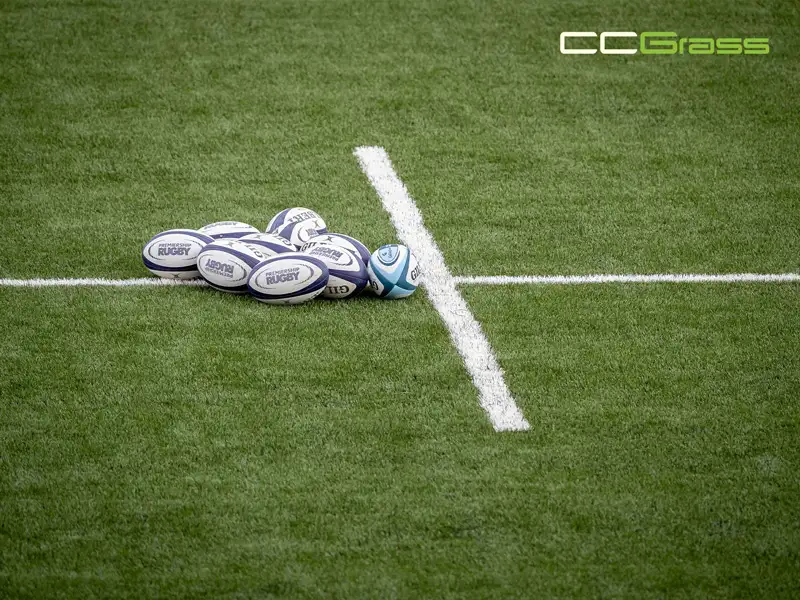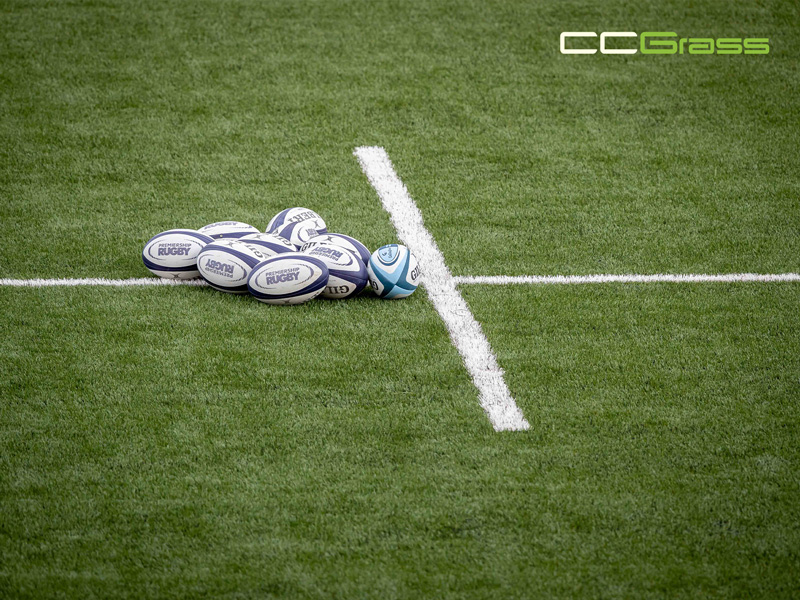 Which rugby clubs have artificial pitches?
Currently, a number of clubs in both the URC and the Gallagher Premiership use artificial pitch surfaces, with the likes of Saracens, Worcester Warriors, Newcastle Falcons, Glasgow Warriors and Cardiff Rugby all applying the technology.
We have offered a lot of professional rugby fields worldwide, which are popular with some top rugby clubs like Munster Rugby. Also, our rugby fields have been used for International U-20 rugby, Pro 14, Premiership training and academy pitches, as well as local schools and clubs.
We are keeping Research & Development of artificial grass products, providing high-quality surfaces. And we are so proud to be a World Rugby Preferred Turf Producer, practising our ability to meet the rigorous standards and our support for the regulatory process by World Rugby.
Click here to see our collections of rugby fields: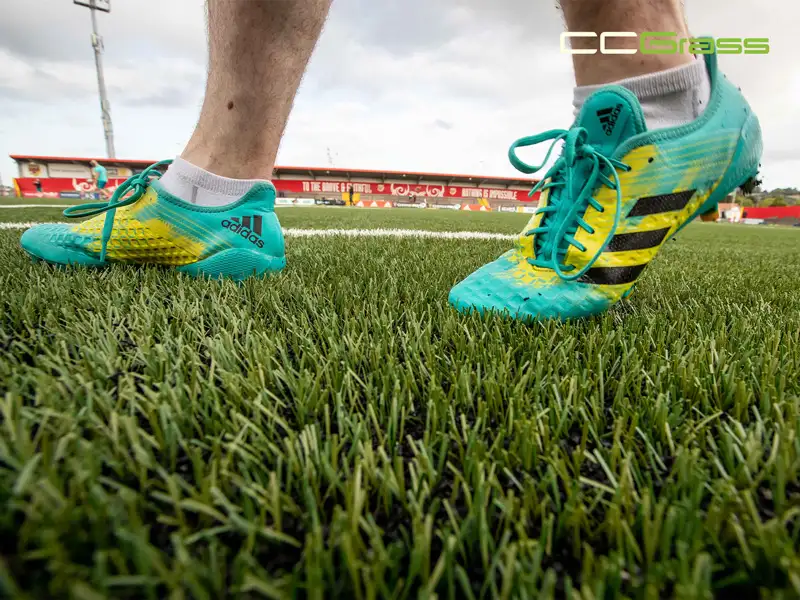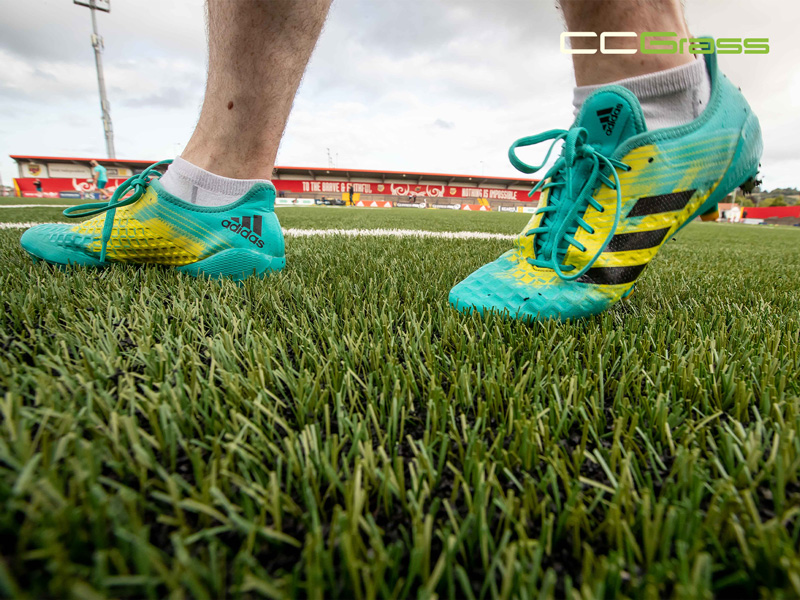 Conclusion
Although artificial pitches are not perfect compared to natural pitches at present, but the biggest advantage of artificial pitches is the promotion of rugby in more countries. Toronto Wolfpack has become the first transatlantic rugby team in the world.
The Ottawa Aces XIII will follow in Wolfpack's footsteps. Both the two cities used or will use artificial turf for their professional rugby league sports teams.
Also, looking at rugby union, another advantage of artificial rugby pitch is that it brings professional opportunities for MLR players in North America. Same as the Toronto Wolfpack, the Toronto Arrows plays at Lamport Stadium and the Rugby United New York plays at a ballpark at MCU Park.
This is especially true for countries that do not have the resources to grow the rugby sport on natural grass.
By now, you should have learned about the advantages of an artificial grass rugby pitch, we are the world's leading artificial grass manufacturer, is dedicated to providing the best artificial turf for both sports and landscape purposes. For more information, please feel free to call us at +86 25 6981 1666 or email us at [email protected].