5 Key Points for Choosing Your Turf Supplier
Recently a LinkedIn post argued to buy British synthetic turf and not cheap imports, which started me thinking. Should you buy from a local company, at a higher price, when it is actually owned by an overseas turf supplier, where profit is taken by private equity owners? Interesting!
The premise of buying local to support local manufacturing makes sense, whatever country you are in. But is this not compromised when the extra cost means that customers are overpaying for a product? By customer, I refer to both the contractor and the end customer; be it the club, school or local authority.
Buying synthetic turf of the same quality at a lower price from overseas turf suppliers is undoubtedly beneficial to both the contractor and the end customer.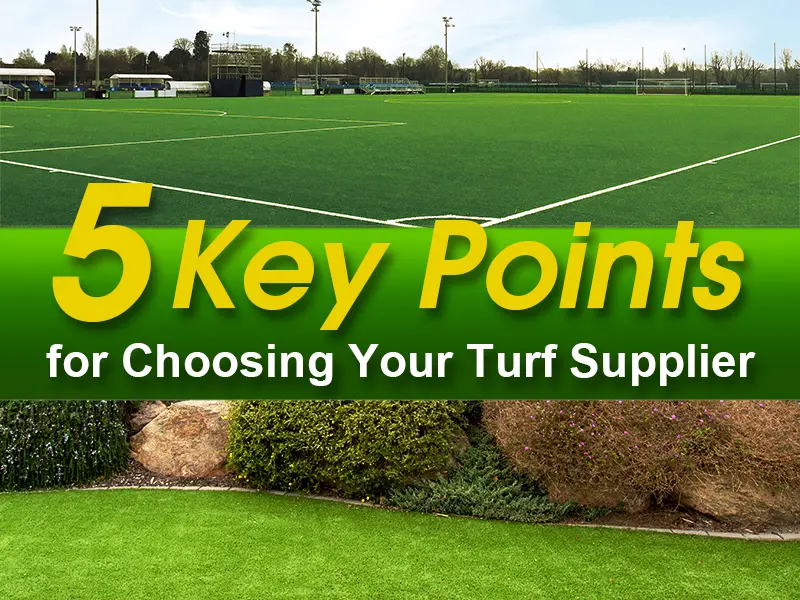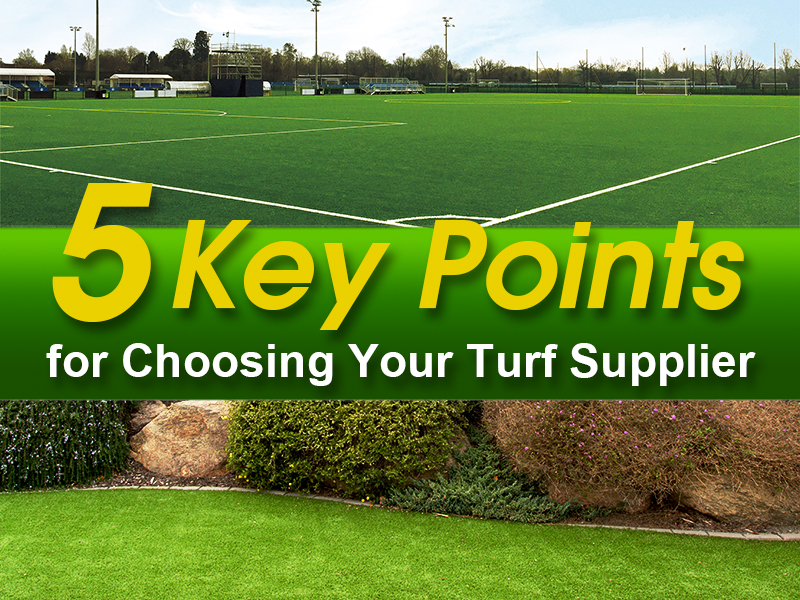 Choosing your turf supplier normally comes down to 5 key points. In no particular order:
1. Quality
What kind of turf supplier is more conducive to obtaining high-quality artificial grass?
Integrated yarn and tufting: Turf suppliers using in-house yarn and turf production have more advantages in quality control. In the case of CCGrass, the integrated production model ensures complete control of each component in the turf, and the production process is carried out under the continuous monitoring of the CCGrass quality control team to ensure high-quality artificial turf.
Factory Audit: The company has passed various audits by multiple authoritative organizations, such as BSCI, WFSGI and ICS, which ensures that the company has the ability to fulfill customer orders in accordance with quality and quantity.
R&D and innovation strength: This is often overlooked. Turf suppliers with strong R&D and innovation capabilities can provide higher quality, more environmentally friendly, and more varieties of artificial grass.


2. Qualifications
Qualifications are the endorsement of the company's strength, but also an important basis for choosing a trustworthy turf supplier.
Qualifications from leading sports organizations such as FIFA, FIH, World Rugby, GAA and ITF are very difficult to obtain. Many of them set high standards for both artificial turf suppliers and products. There are only 5 Preferred Producers in the world awarded by FIFA, FIH and World Rugby, and CCGrass is one of them.

For landscape grass, compared with sports grass, the industry does not establish unified quality standards. But you can check to see if the company has sent their products for "UV" and "Health" testing. The UV test is divided into UVA 5000h & UVB 3000h, sent to SGS for inspection. The Health testing includes REACH, RoHS, DIN, EN71-3, ASTM, etc., to ensure that turf products do not contain chemicals, heavy metals and other toxic and hazardous substances, to protect the safety of families, especially children.


3. Performance
Professional sports turf suppliers must have differentiated system designs to meet virtually any client's needs. An excellent sports turf system is close to the ideal performance of natural grass as well as can deliver playability, log-term durability, and player protection. CCGrass has been selected as turf supplier by top sports clubs, such as Chelsea Football Club, Olympiacos Football Club, etc. The players have high praise for their high performance and best experience.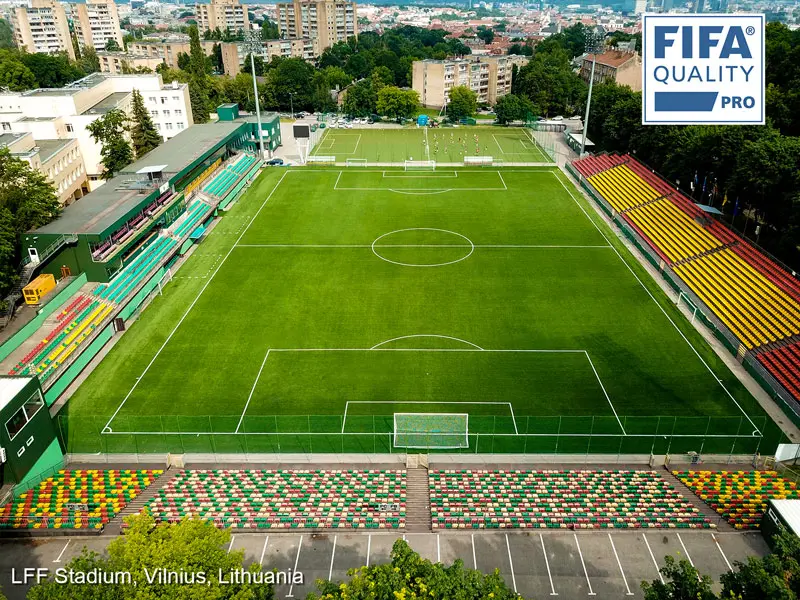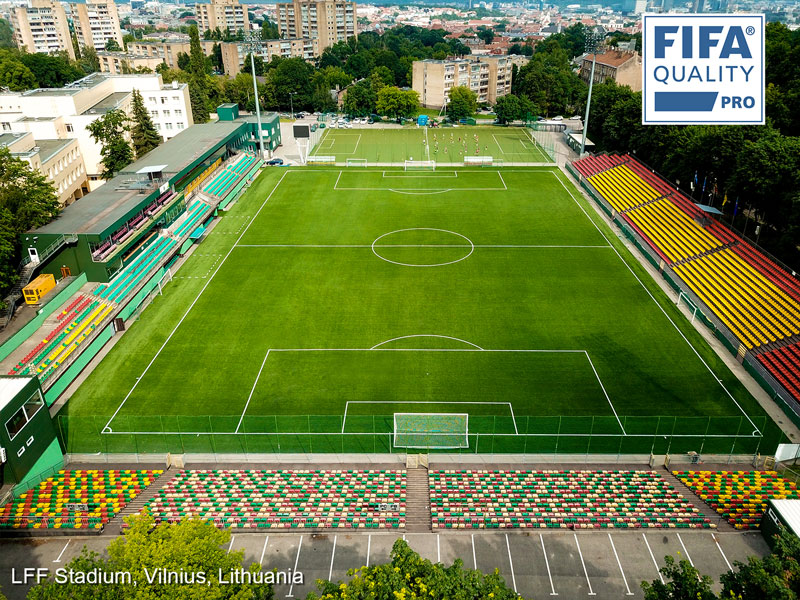 4. Appearance
Generally, people want artificial grass in their gardens to look as realistic as possible, and that's what turf suppliers are responsible for. Inspired by natural grass, CCGrass landscape designs grass in diverse shapes, colour shades, thicknesses and special combinations, making sure it looks as natural as possible while having different personalities.
5. Warranty
The main factors that determine the warranty period are the material and design of the grass yarn, as well as the production process, technology and equipment of the manufacturer. The longer the product warranty period, the better the quality of the lawn and the more wear-resistant. For sports clubs, artificial grass cannot be more suitable for daily intense training. Turf products with a long warranty will be well worth the investment! The most durable product in today's sports market is CCGrass Superb series, which has 12-15 years warranty.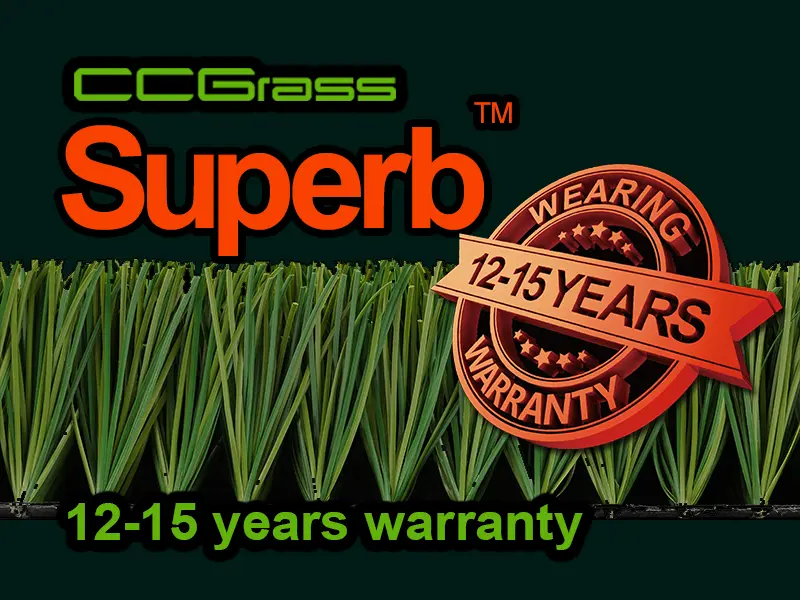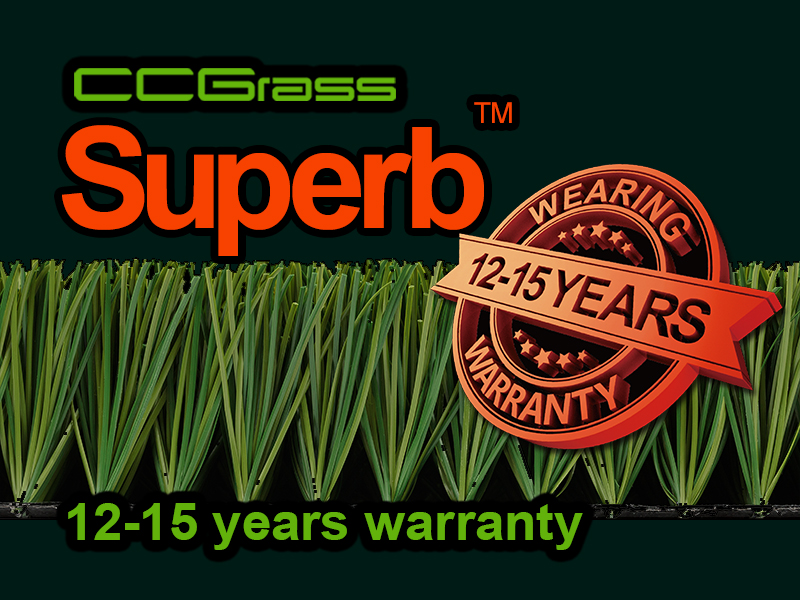 For landscape grass, manufacturers can add UV inhibitors to turf products to extend the service life of the lawn, reaching 8-10 years warranty.
Our industry is fortunate to have some excellent synthetic turf producers, who meet the above criteria, based locally and globally.
For more information on CCGrass, the world's leading artificial turf supplier, please feel free to call us at 86 25 6981 1666 or email us at [email protected].