4 Reasons for hotels using artificial grass instead of natural grass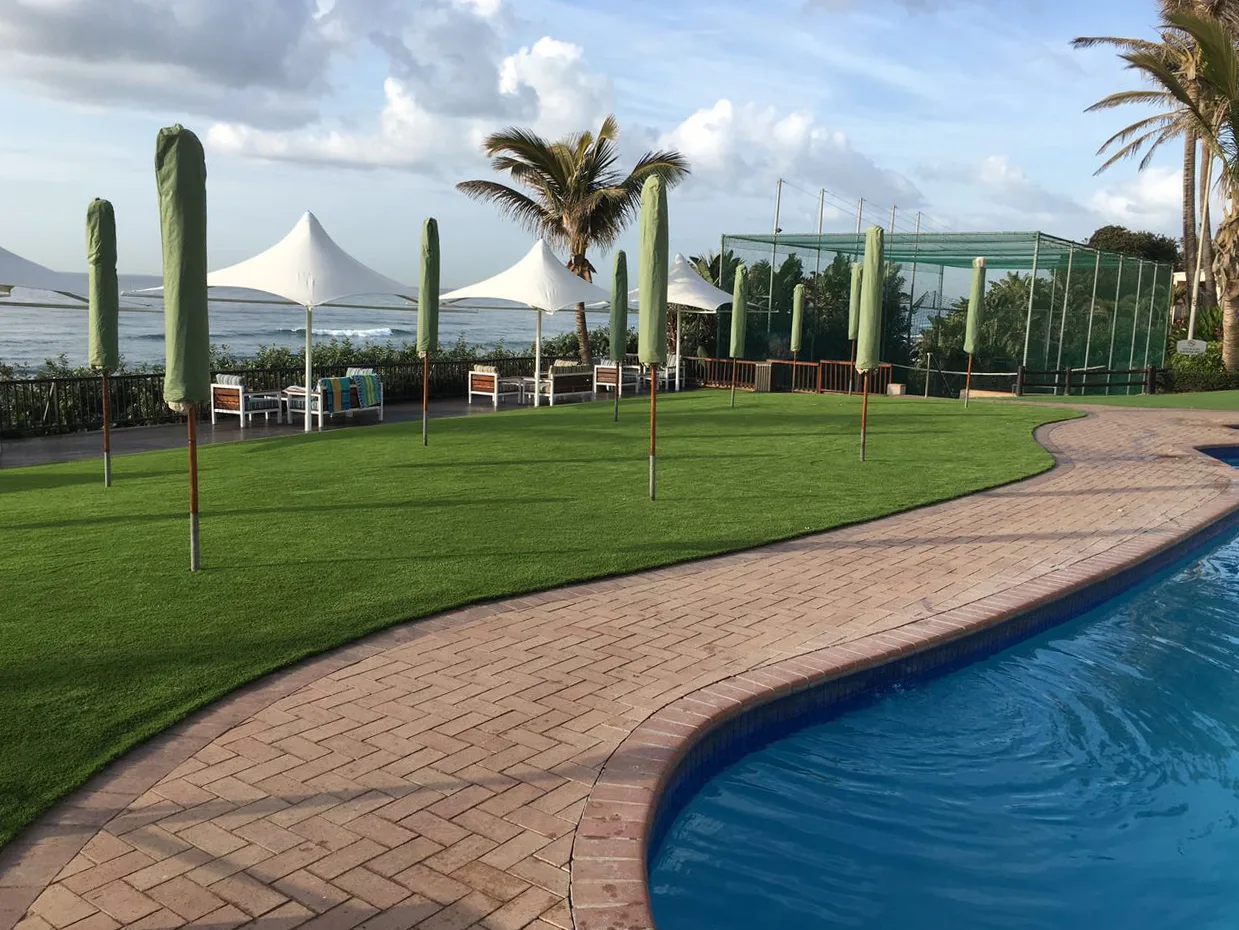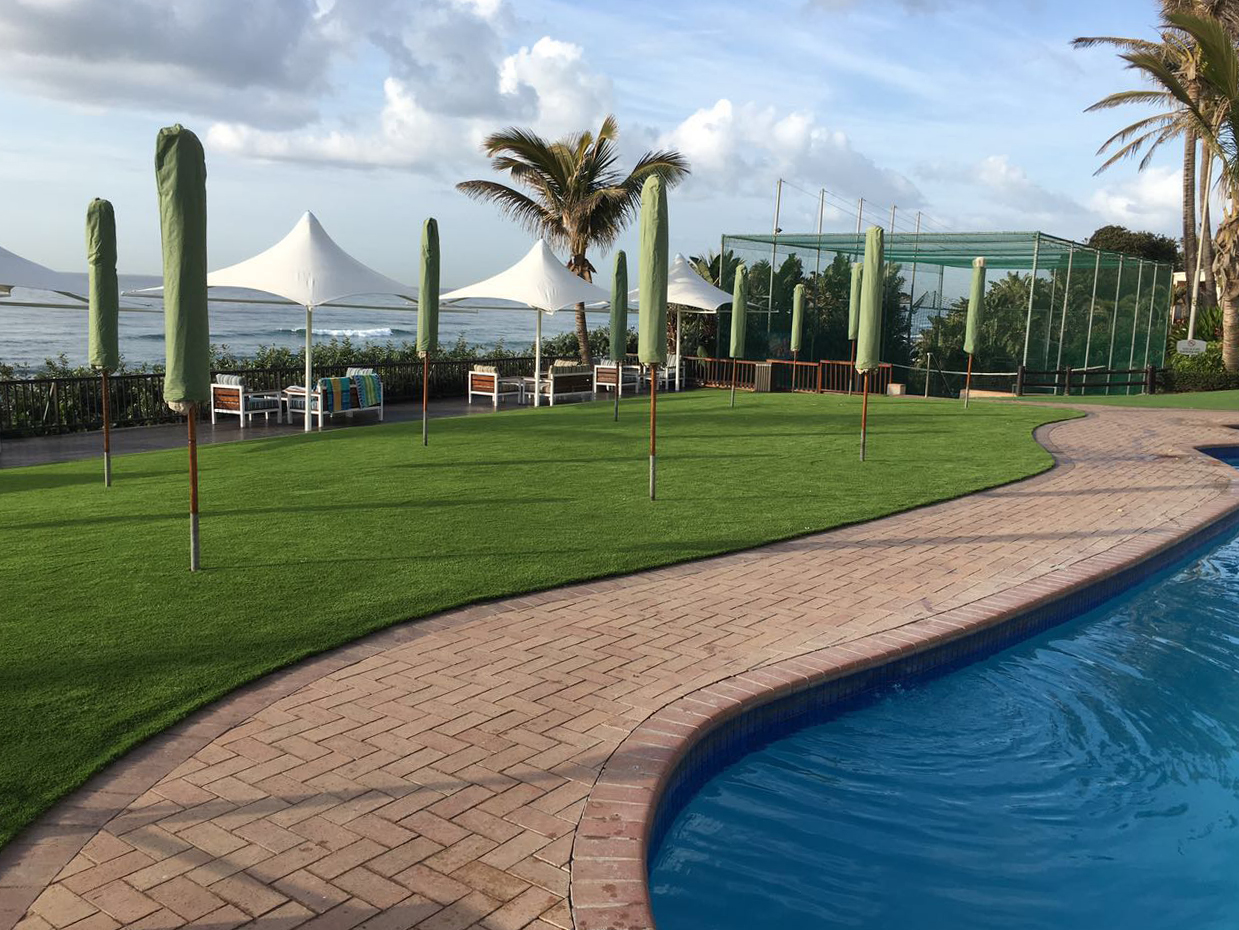 Sales figures for recent years show that, there is a growing demand for synthetic grass in the hotel industry. So we have done some research to find out why the hotel owners choose synthetic grass instead of natural grass. There are 4 main reasons as below:
1.The artificial grass is clean and green all the year round.
The hotels can fake their ground by artificial grass instead of natural grass. The artificial grass lawn can provide the perfect setting for special events such as weddings and conferences. For example, if we have a wedding on the artificial grass lawn, then the bride and the guests won't get their shoes dirty, even in the rainy days. Most importantly, the photographers are free to be even more creative in their wedding shots as they don't have to avoid wet or muddy ground.
2.The artificial grass needs less maintenance, and also it is easy to clean.
Most hotels have outdoor bars or eating areas. So they prefer to use fake grass to decorate those areas. Hotel owners can use the fake grass to create a beautiful outdoor eating space, with shaped lawns, in the grounds, roof gardens, on balconies. The fake grass don't need to watering, mowing or fertilization. And even the clients spill the soup on the lawn accidentally, it can be cleaned easily and there will be no any effect on the lawn appearance.
3.The artificial grass carpet has many different colors and also can be DIY to any shape you need.
Many larger hotels have VIP or honeymoon suites with a balcony or roof terrace. Synthetic grass carpet brightens those spaces with a blast of color. And also your most prestigious guests can step out onto a soft "carpeted" surface.
4.The synthetic grass can keep the best color and appearance all the year round, it won't affected by seasons or temperature.
Hotel owners complaint that natural grass around the swimming pools will get water-logged and fades with the affection of the seasons and hot tubs. Instead, the synthetic grass is the best choice to decorate the areas around the swimming pools. The synthetic grass has self-draining system and UV resistant, so it prevents wet slippery areas forming around the pool and it will keep green all the year round.