Work has begun at Bradford Park Avenue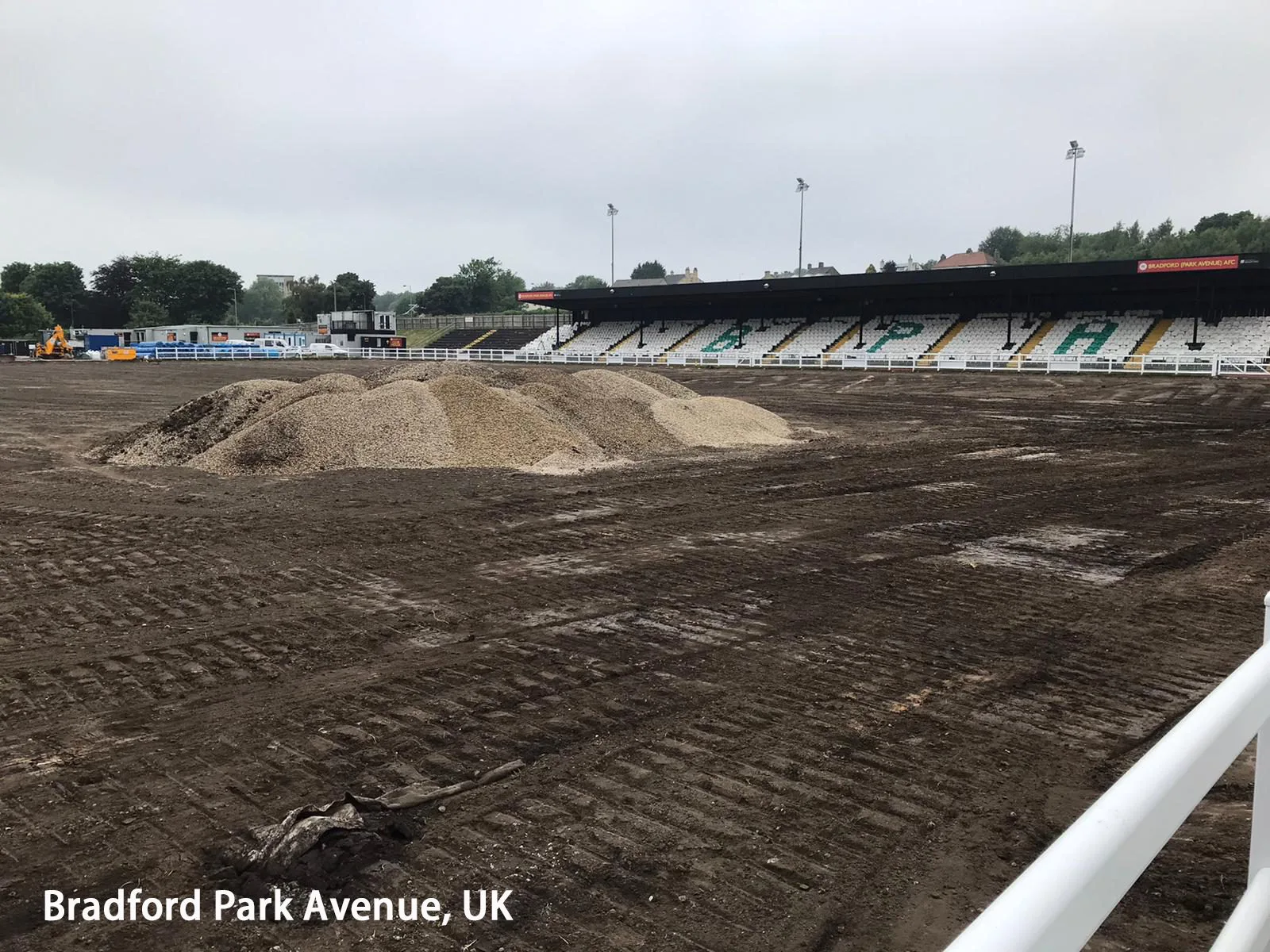 Work has started to convert English National League North side Bradford Park Avenue's old natural grass to a new synthetic pitch, with a system designed by PST Sports and surface made by CCGrass. Specialist pitch contractor, PST Sports won the tender to build the new facility, which will provide a FIFA tested field, to be used not just by the club, but also the wider community.
The new CCGrass surface, called BiPlex MY60, combines the successful Max monofilament yarn, made with C8 polymer, with a strengthened fibrillated yarn, for a unique surface designed for both football and rugby. PST Sports idea to combine the two yarns to create a hybrid turf is a step forward for dual sport pitches. It will be laid onto a 12mm PE shock pad selected specifically for its excellent sports characteristics.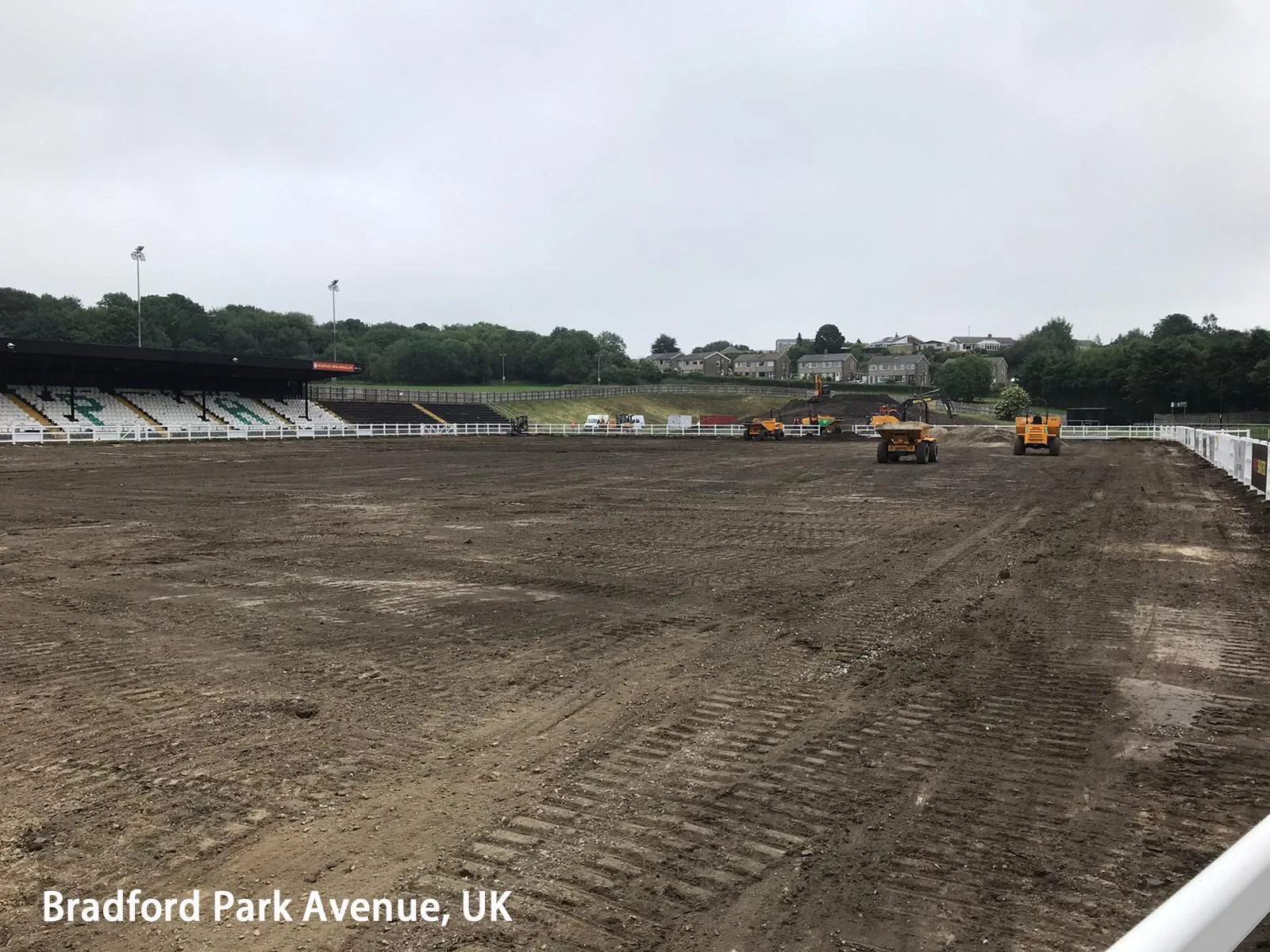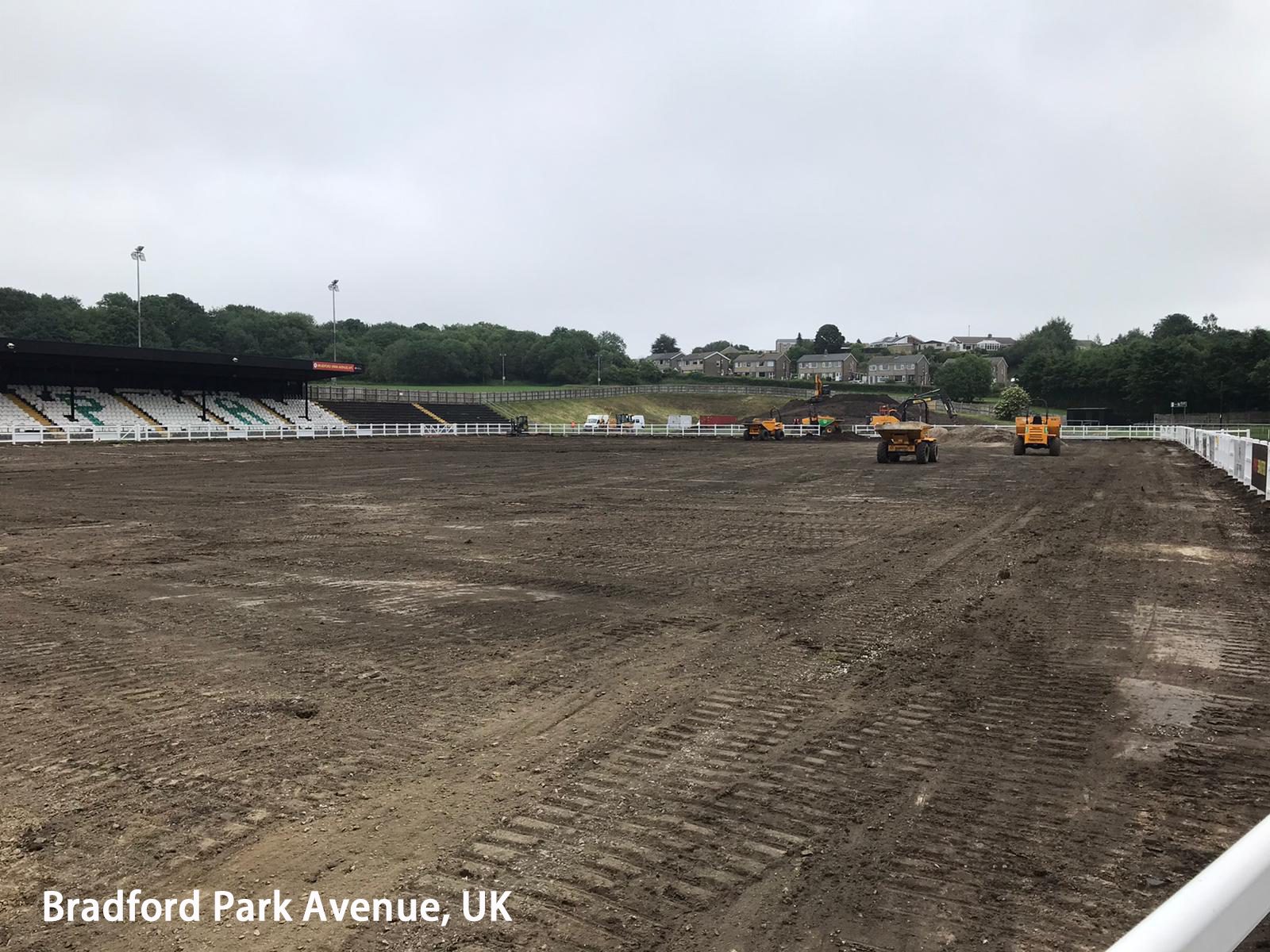 PST Sports General Manager, Kenny Abbott, commented "Working with CCGrass to create a new and innovative carpet, for both football and rugby, has been great. Now work has begun, we're hoping for a smooth installation."
After visiting the site to check on the installation, Kenny added, "The stone layer will be down and compacted by the end of this week, with the blinding and kerbing to be completed by the end of next week. Once this process is complete, we will be ready to lay the shock pad and grass."
We look forward to keeping you updated with the pitch's progress over the coming month.