Ecclesfield School Pitch Update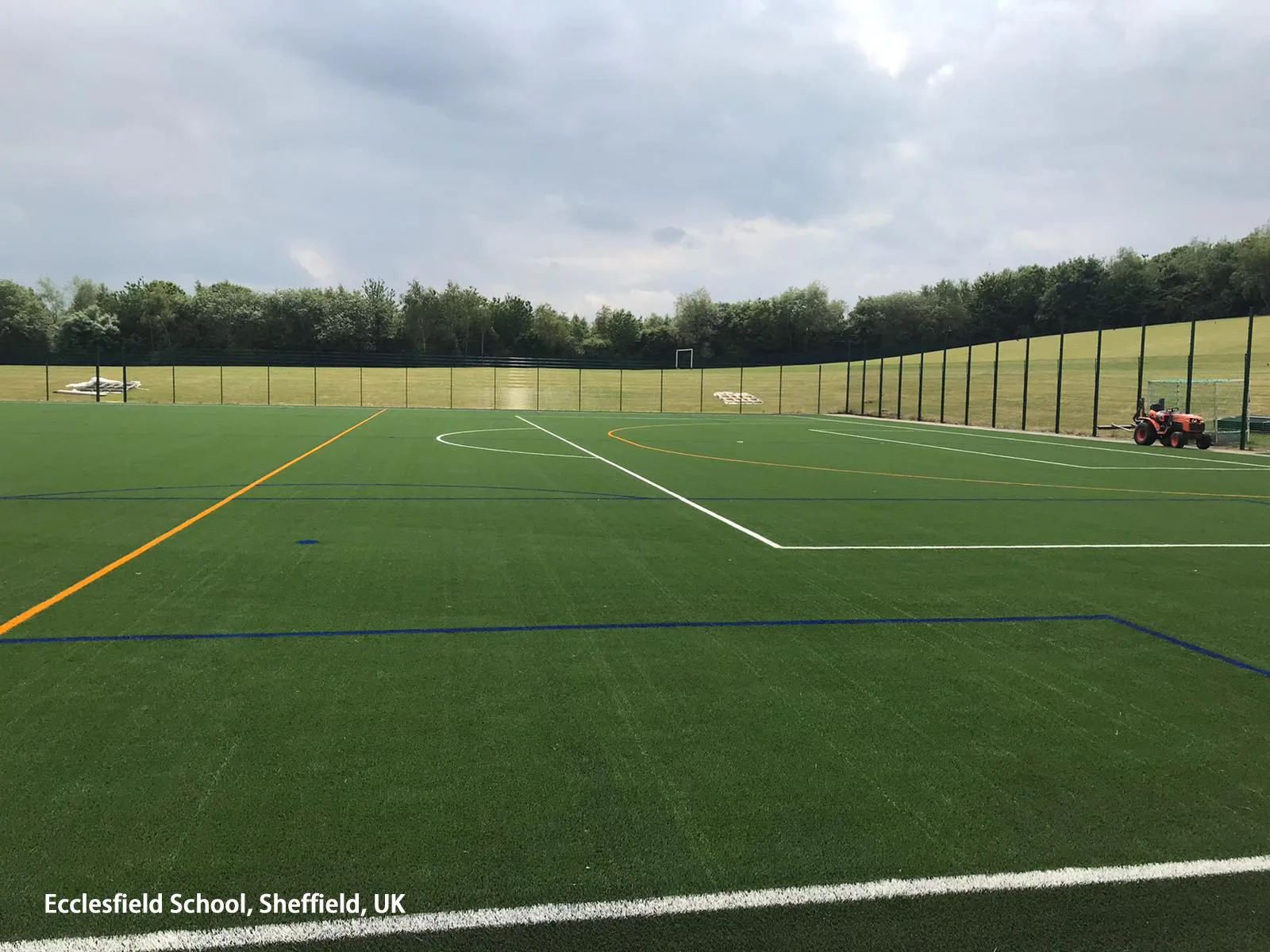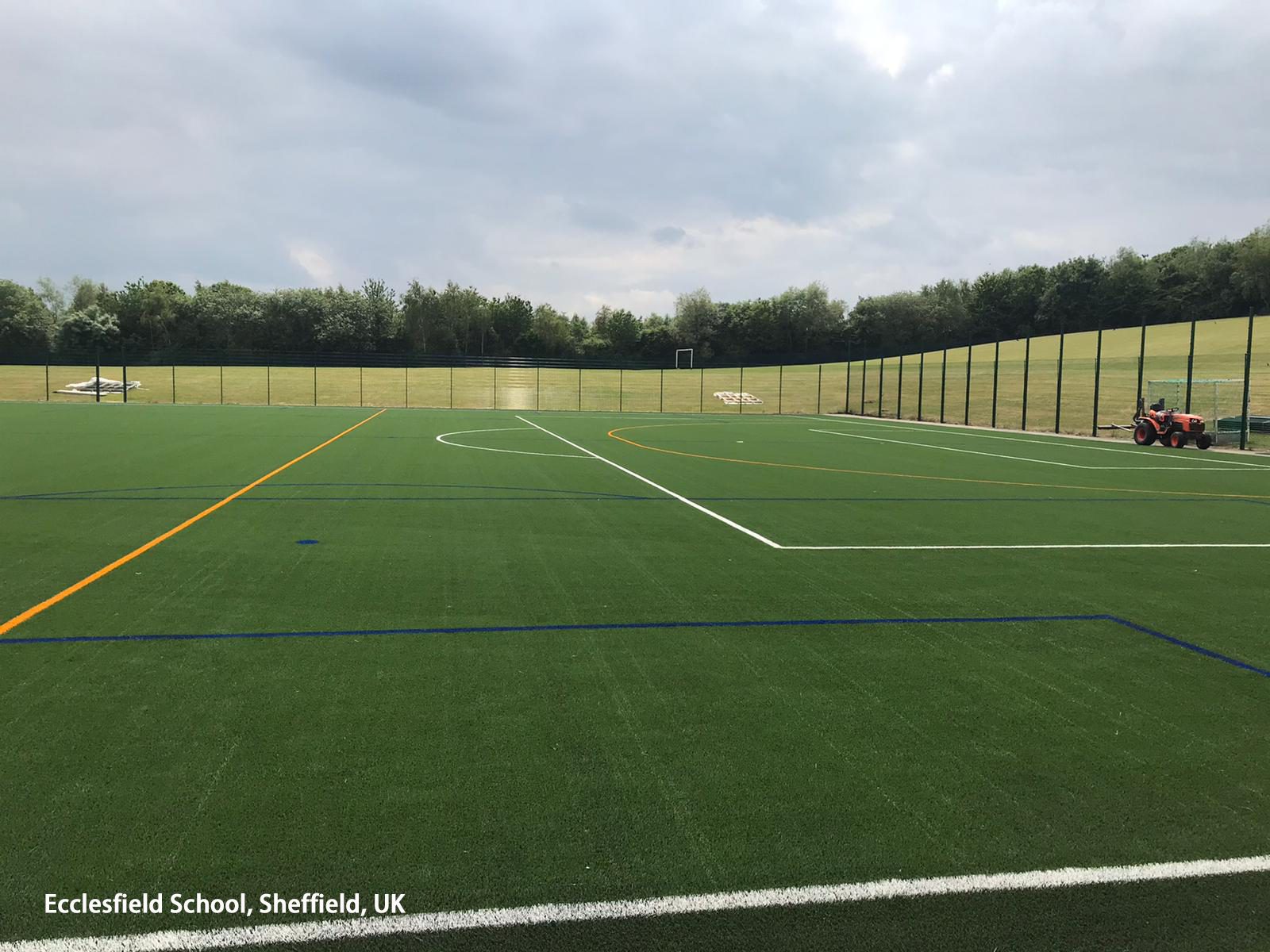 At the beginning of May, work started to transform Ecclesfield School's old sand dressed artificial grass pitch, into a top quality football surface.
Due to the Covid-19 epidemic, installation at the Sheffield based school started slightly late; however, once work commenced, great headway was made, resulting in a brand new pitch for the school.
Jamie Forrester, Business Development Manager of CCGrass, UK, comments, "The completion of our recent resurface project, at Ecclesfield School, has resulted in a high quality pitch. The installation was undertaken by our specialist partners, AS Sports Systems, who worked hard to ensure the final result was perfect. "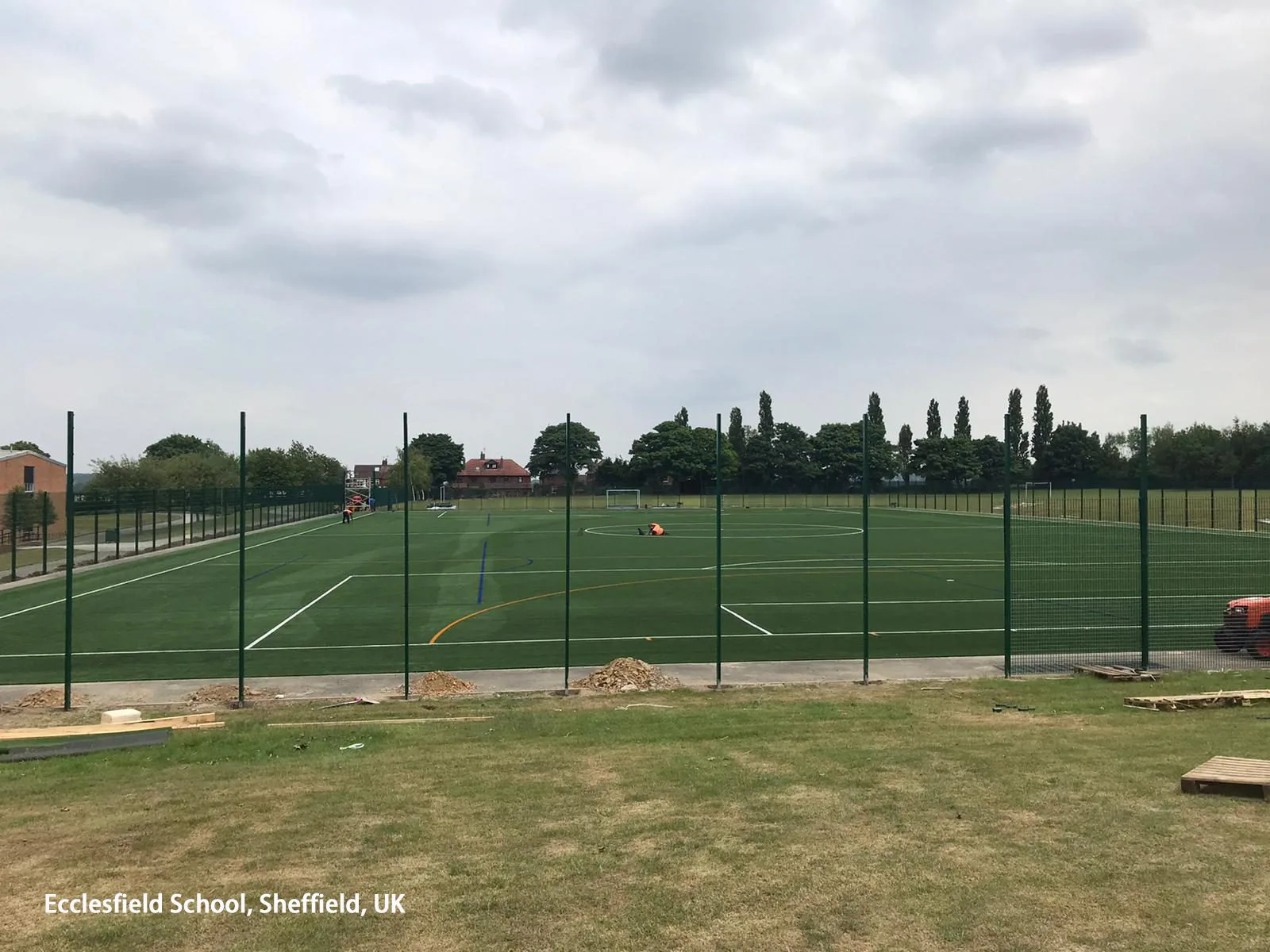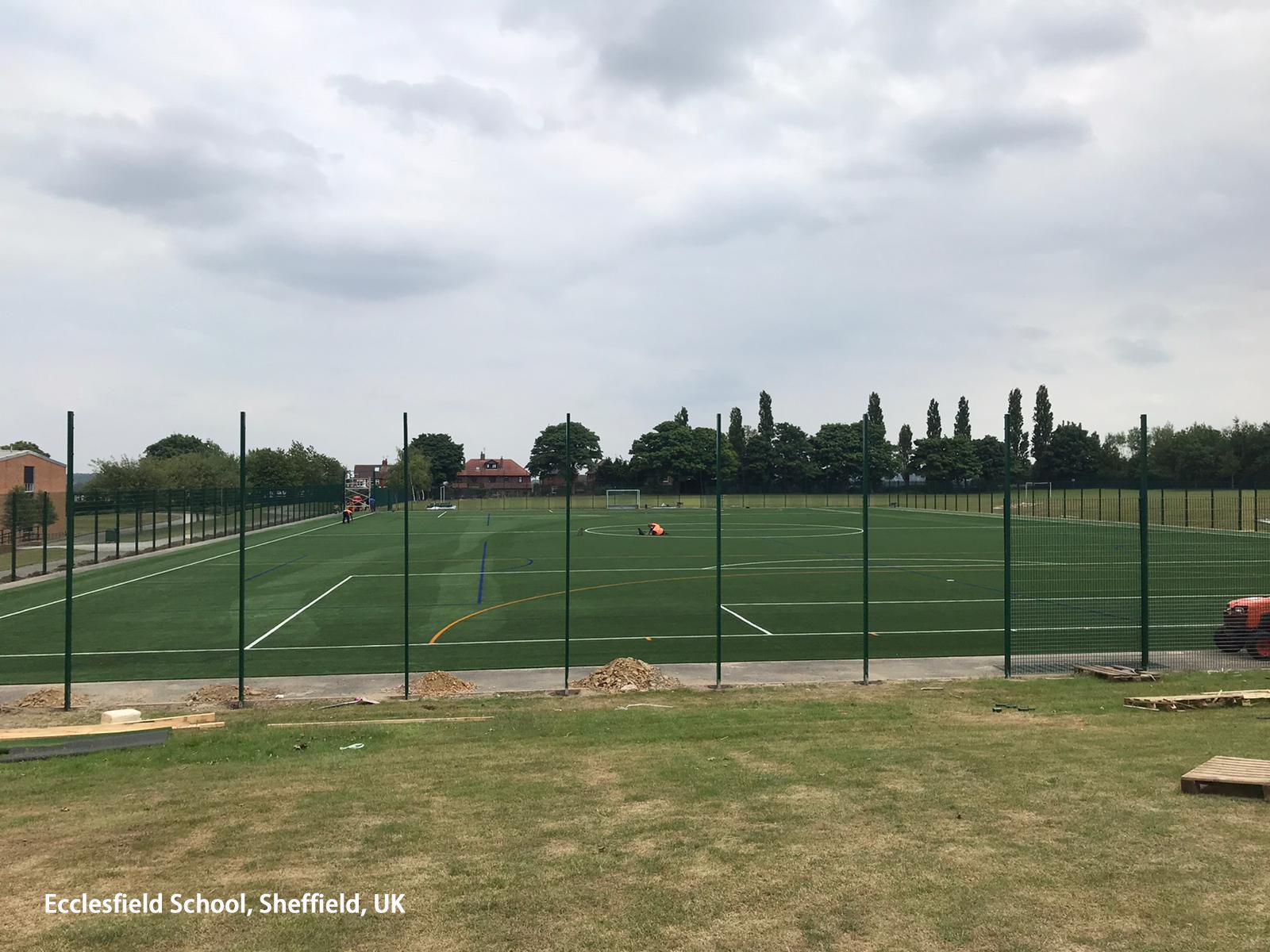 The chosen CCGrass surface is the Superb 40-13PU, which will provide Ecclesfield with the ultimate football performance for their pitch. Jamie comments further, "The school requested a quality playing surface for football to be played on therefore our highest specification carpet was used on this project. The CCGrass Superb 40mm pile height carpet has a PU backing and is a top-level football system, which offers superior play characteristics. 
The Superb fibres are soft to touch, very hardwearing and exceptionally resilient. These are in-filled with a base layer of sand and a performance layer of SBR. The unique diamond shaped yarn provides an impressive balance of durability, resilience and soft feel.
Jamie concluded, "When the installation was complete all parties were extremely pleased with the final look and feel of the new pitch."