What does a rugby player look for in a pitch?
Unlike football, rugby has taken synthetic turf pitches to heart. The willingness to accept the different characteristics this type of surface brings has been positive, at all levels of the game.
So what is different? If like me, you played rugby, or still do, you will have played on some atrocious pitches, where, in mid-winter, drownings could occur due to water on the pitch, and at the end of the season, skin grafts may have been necessary due to the hardness of the surface. I'm exaggerating slightly, but the option of playing on a purpose built, level, safe and attractive pitch instantly appeals.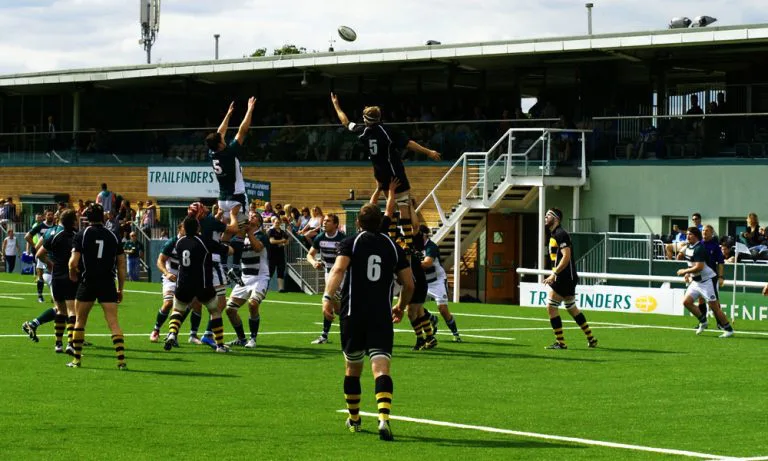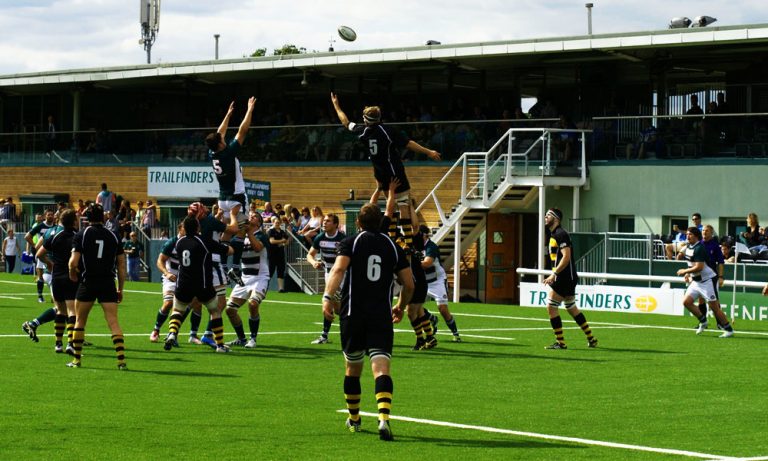 The first time many players will have come across a synthetic turf surface is in training, where a player wants to improve his fitness and skills; always in a safe and risk free environment. A synthetic turf rugby surface has to have a shock pad beneath the grass, to ensure it meets World Rugby Regulation 22 requirements. This alone means the pitch is safe.
A player will experience a firm surface, which is great to run on, but absorbs body impact when going to ground. A player will want to be able to twist, side step, turn, jump and basically do all the things that can be done on a top quality natural pitch. A good synthetic turf system allows for all this.
At some stage, thanks to the growing number of fields now installed, a player will play competitive rugby on a synthetic turf pitch. Generally matches are faster, so the first impact may be on the fitness of players.
Can they play 80 minutes on a fast surface, where ground conditions are conducive to a running game? Breaking down the impact of the pitch to specific areas of the game:
Scrums – are more stable, with better grip meaning fewer scrums collapse.
Line outs – a player falling from height is less likely to suffer an injury because of the need to meet a strict fall height test, which is not performed on a natural pitch.
Tackles – except in very dry conditions, players can go to ground safely and at speed, without any difference to how they would fall on natural grass.
Ball bounce – is easy to read, more consistent albeit closer to the characteristics on an early season pitch.
Running – is similar, with speed, acceleration, stopping and change of direction, very similar to high quality natural turf.
In short the game hasn't changed much at all, just a little faster. Anecdotal feedback is that more tries are scored per game, making it often more enjoyable for players and spectators alike.
On the negative side, the traditionalists will no longer have muddy games, where the ball does not leave the forwards much. In fact, the fast draining ability of the turf means that even in the heaviest downpour rugby is not stopped or the game changed. In dry conditions, a simple "wetting" of the top should ensure no grazes from the infill.
A final advantage for players is knowing that unless there is a heavy snowfall, matches will no longer be called off, because the pitch is either too hard and dry or too wet to play on.