Recent Football Installations in the UK
Two of our most recent football pitches, installed by Charles Lawrence Surfaces, are Rugely Leisure Centre and Highfields School.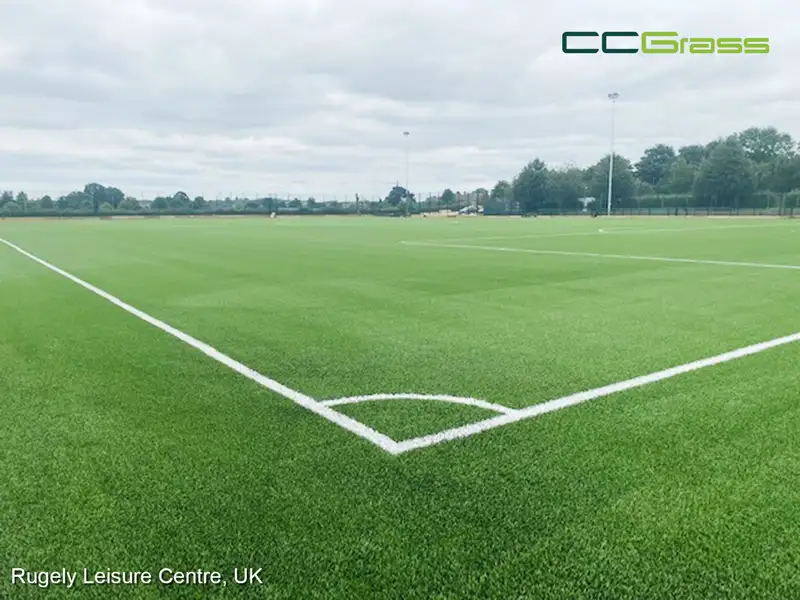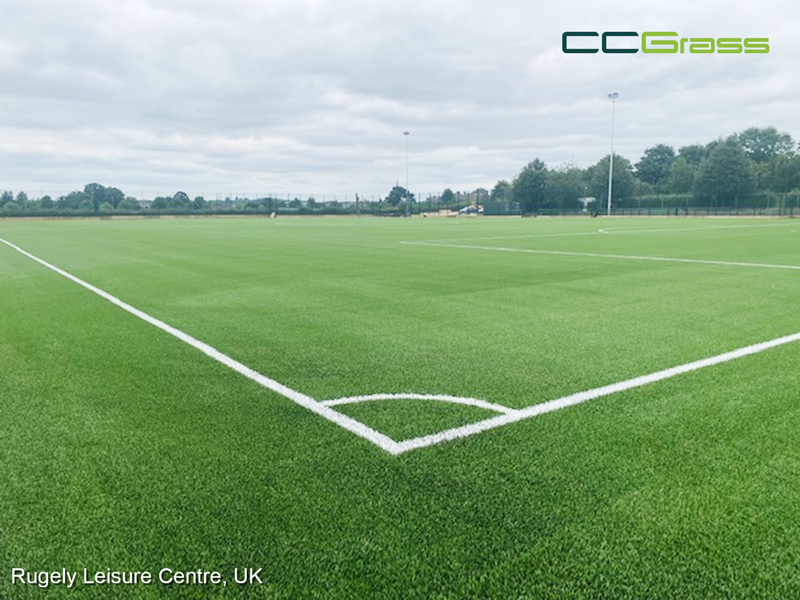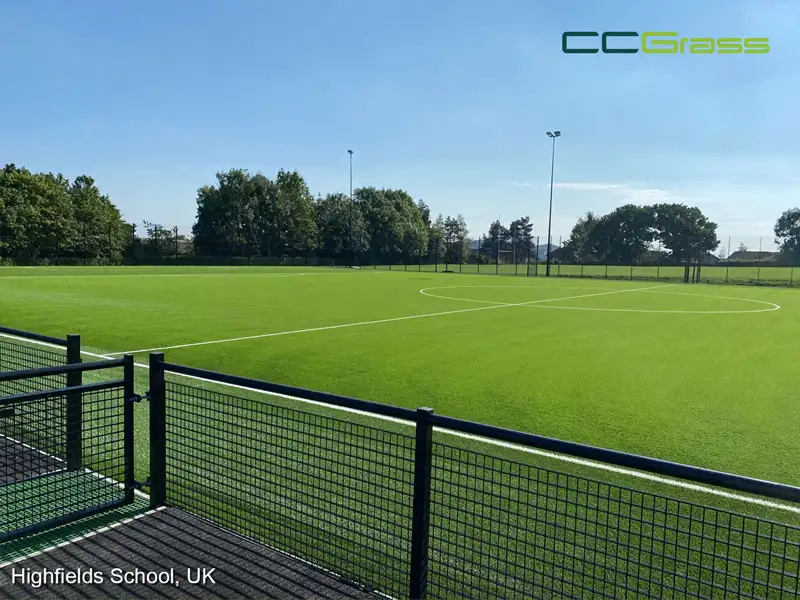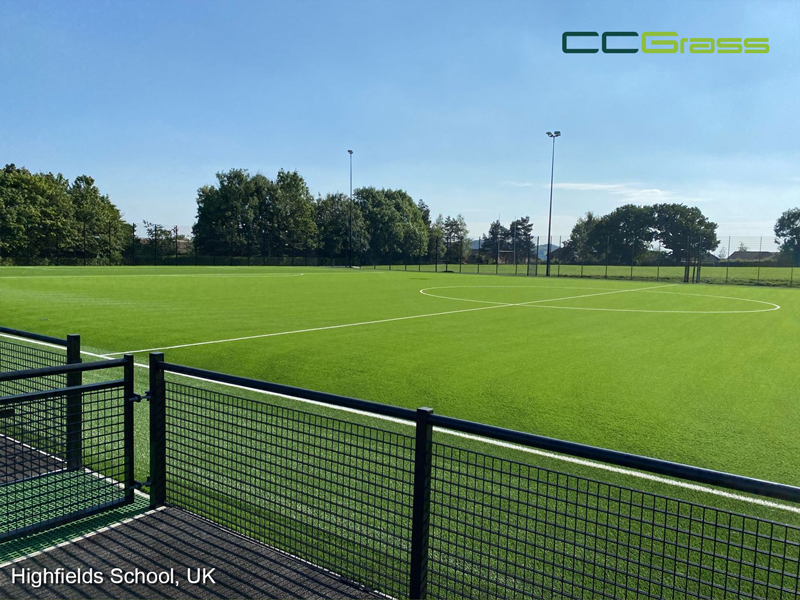 Both fields are installed using our top quality football surface, Stemgrass 60, a two tone yarn that offers a spectacularly realistic looking synthetic turf. The Stemgrass yarn is flat and wide with a central spine, offering excellent infill coverage. It is soft to touch (player friendly) yet extremely hard wearing too.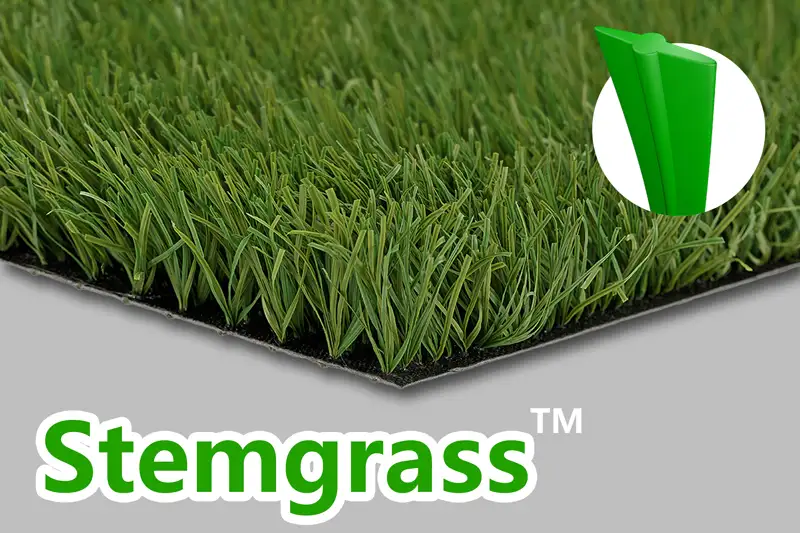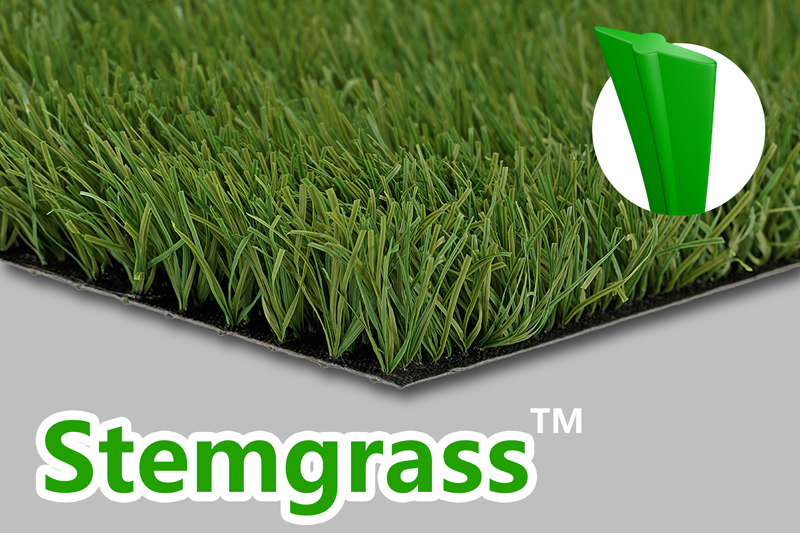 As a FIFA Preferred Provider, CCGrass has more than 180 artificial football turf systems tested to FIFA Quality and Quality Pro standards and now has over 300 FIFA certified fields worldwide. We provide solutions for football played at every level and all ages. Different turfs are designed for full size fields, training areas and mini-football pitches.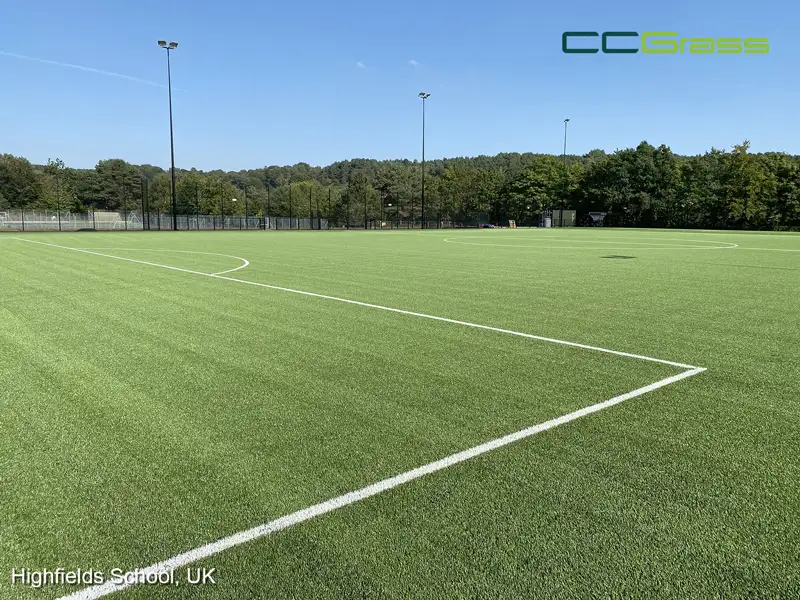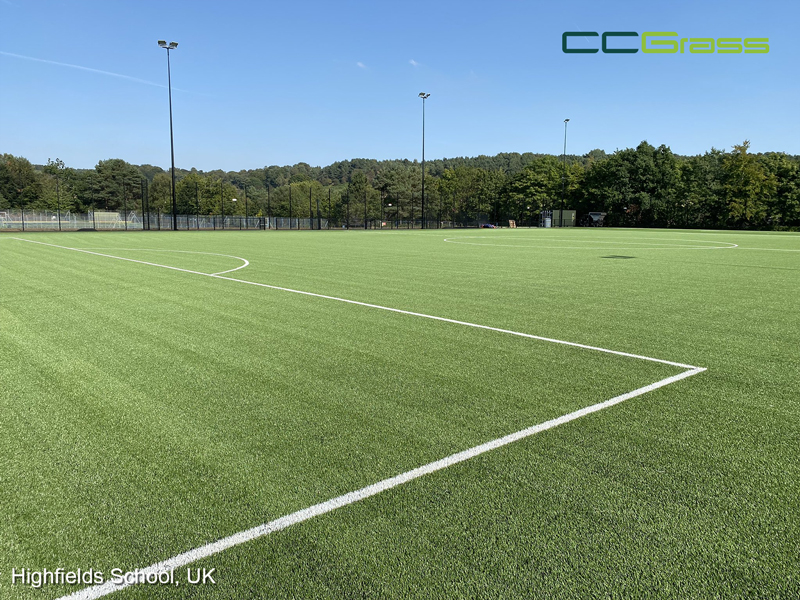 We look forward to providing more fields for more students and players to enjoy a safe and professional play experience.