CCGrass New FIFA Quality Pitch in Straszyn, Poland
Recently, our football pitch for local community in Straszyn, Poland tested to the FIFA standards and obtained FIFA Quality certification.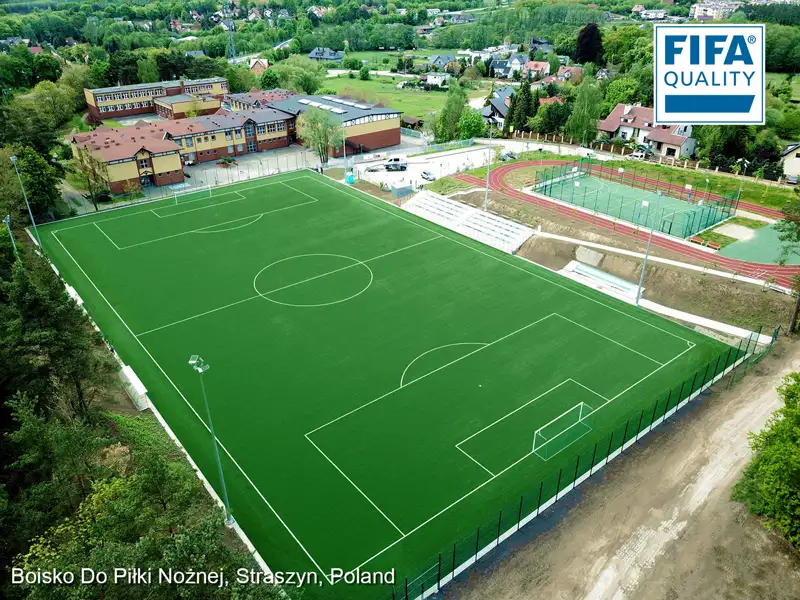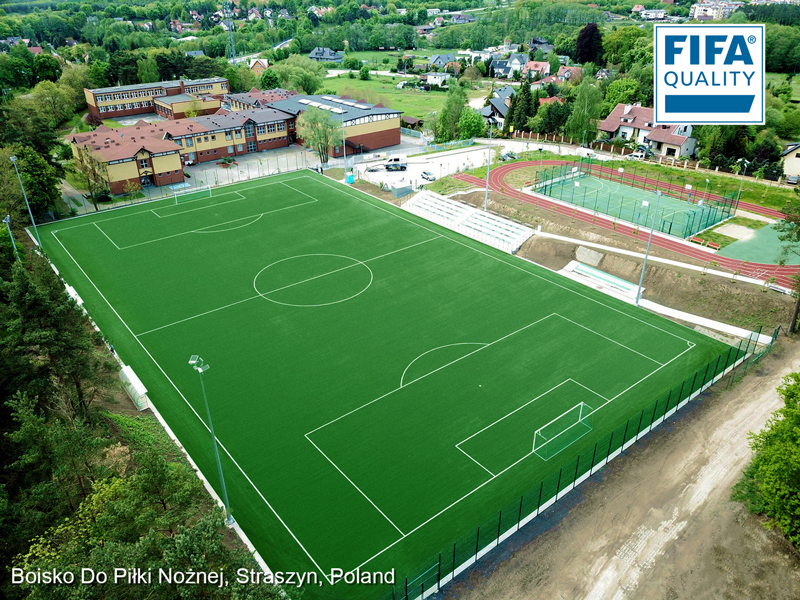 This is a public community football field that caters to the daily training and activities for community, school, and amateur clubs. The local club coach is well aware of the importance of sports performance, so he was very pleased that the field passed the FIFA Test. We are confident that our FIFA Quality standard pitch not only guarantees outstanding sports performance and player safety, but also ensures intensive use for the club.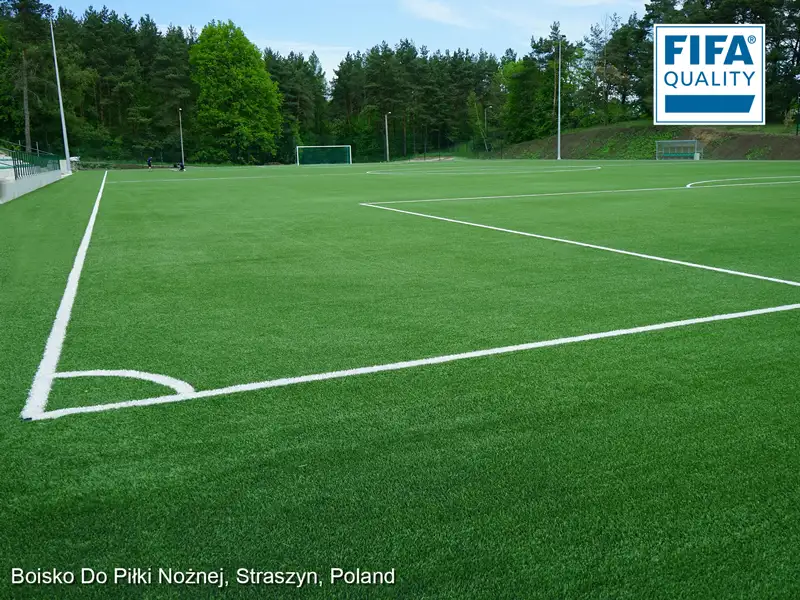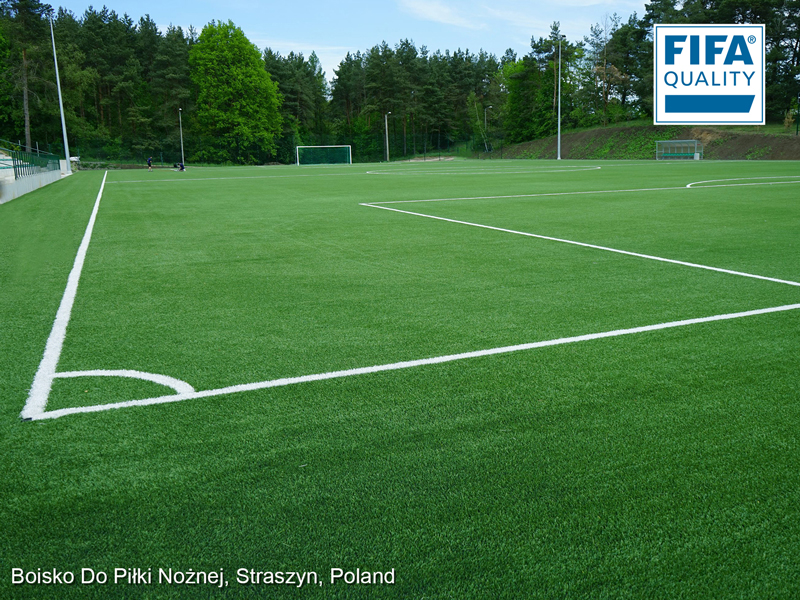 CCGrass, the largest manufacturer of artificial grass in the world, has become FIFA Preferred Provider since 2013 and now has over 300 FIFA certified fields worldwide. We have considerable experience in the production and installation of high-level artificial football fields, which fully meet the needs of varying clients such as sports clubs, universities and schools, etc.
The artificial grass product paved on this pitch is Ultimate. The Ultimate yarn has a classic fiber shape with central nerve, and 400µm thickness ensuring high wear resistance. So, our Ultimate surface can maintain excellent sports experience even after long-term use. Moreover, Ultimate has numerous field references, which is one of the reasons customers choose this product.
Nothing is more exciting to us than bringing a field to life. We are proud of providing a high quality surface to local community, and help them enjoy their sports time.