Irish Independent Park, Munster Rugby Update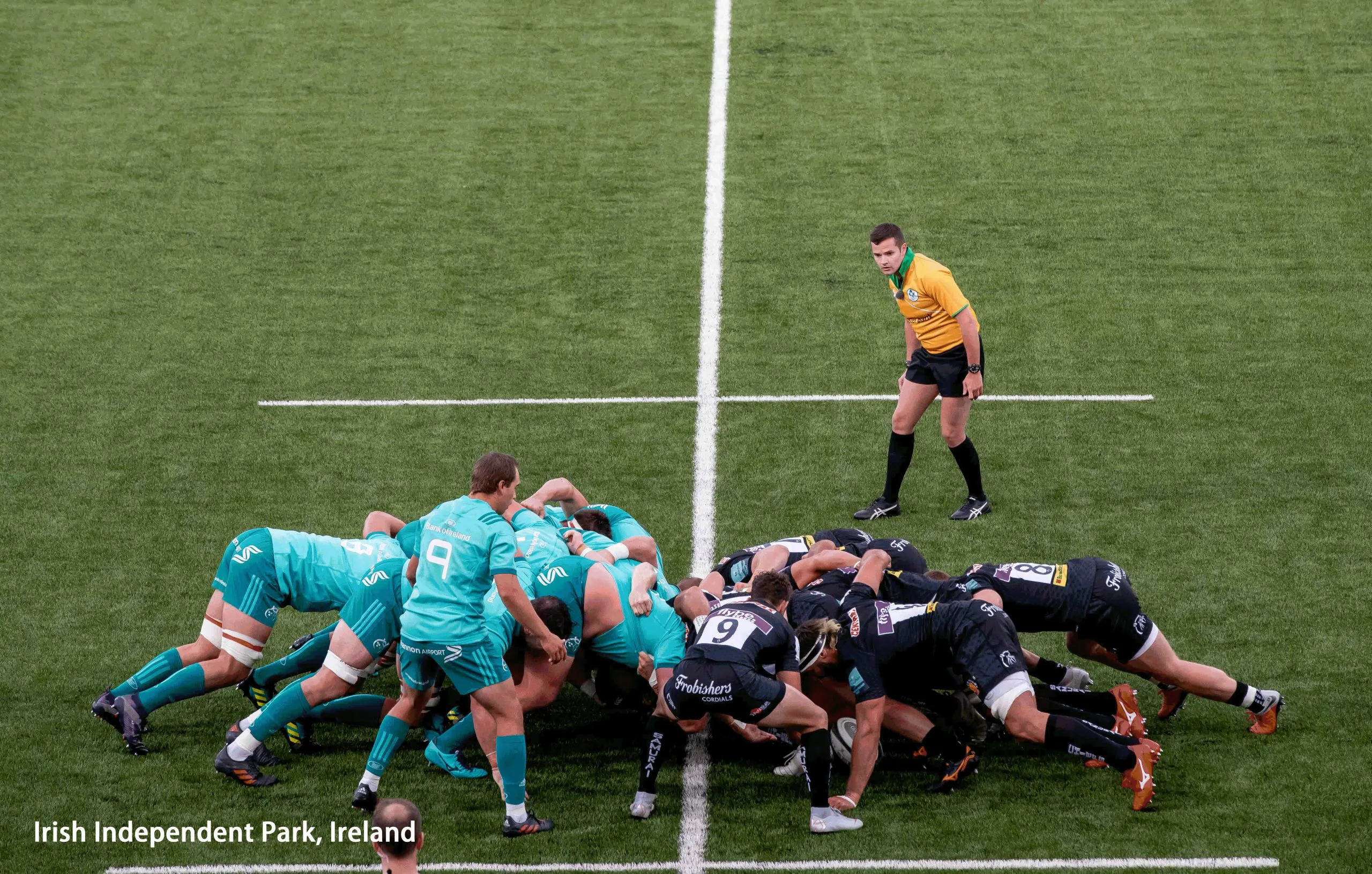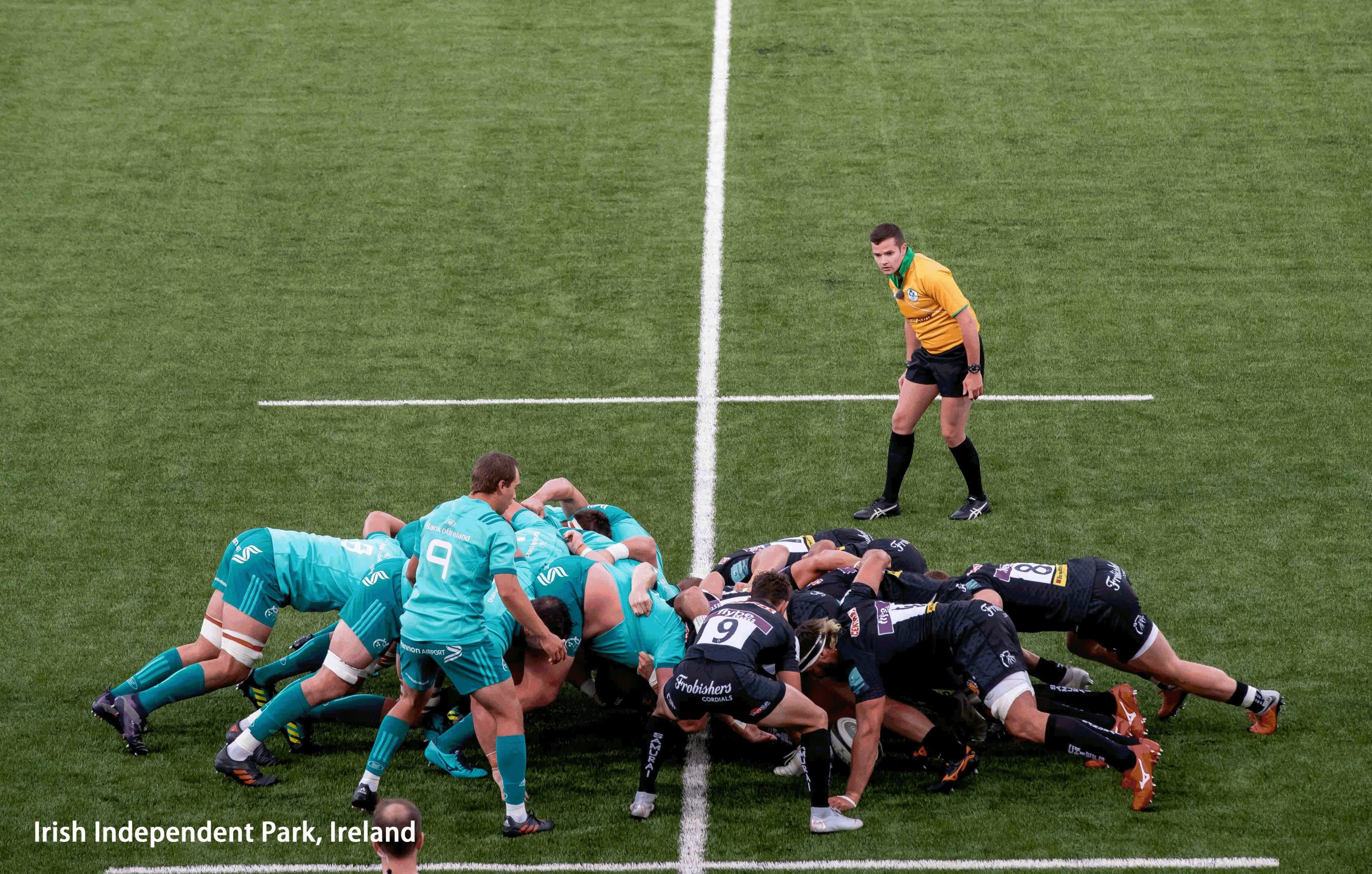 Two years ago, the Irish Independent Park in Cork, home of Munster Rugby, decided to install a rugby specific synthetic pitch. After a careful selection process they chose local sports pitch construction company PST Sport as their supplier, partly because of their long standing partnership with CCGrass.
After much discussion, the Superb EX2 system was chosen for its specific focus on providing the best rugby experience. Made from the highest quality polyethylene material, the fibres weigh in at 17,500 dtex – considerably more robust than most synthetic turf fibres, ensuring a true heavyweight pitch.  The Irish Independent Park's pitch passed World Rugby Regulation 22 tests and now plays like the highest quality natural turf field.
We decided to revisit the Irish Independent Park (figuratively speaking, due to the current lockdown situation) to check how the pitch is doing and how it is being used.
Speaking to the facility manager at Independent Park, Ian Dunne, we asked, how much use does the pitch get? The answer was pleasantly surprising: "We have increased our usage from our previous natural grass, where we played 56 games a season, to now playing over 150 games on the CCGrass pitch. On top of this we also make the pitch available every night of the week, to the community."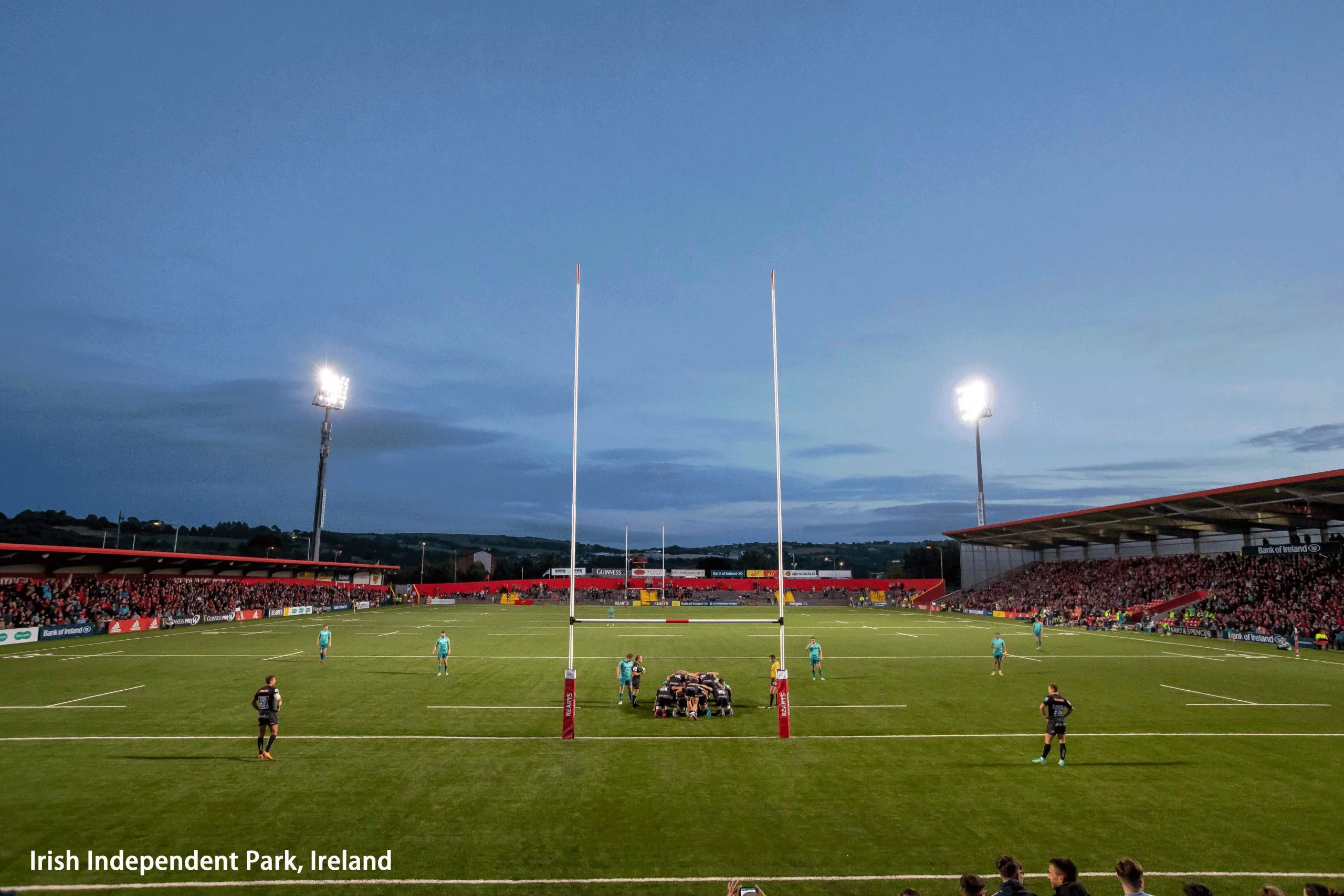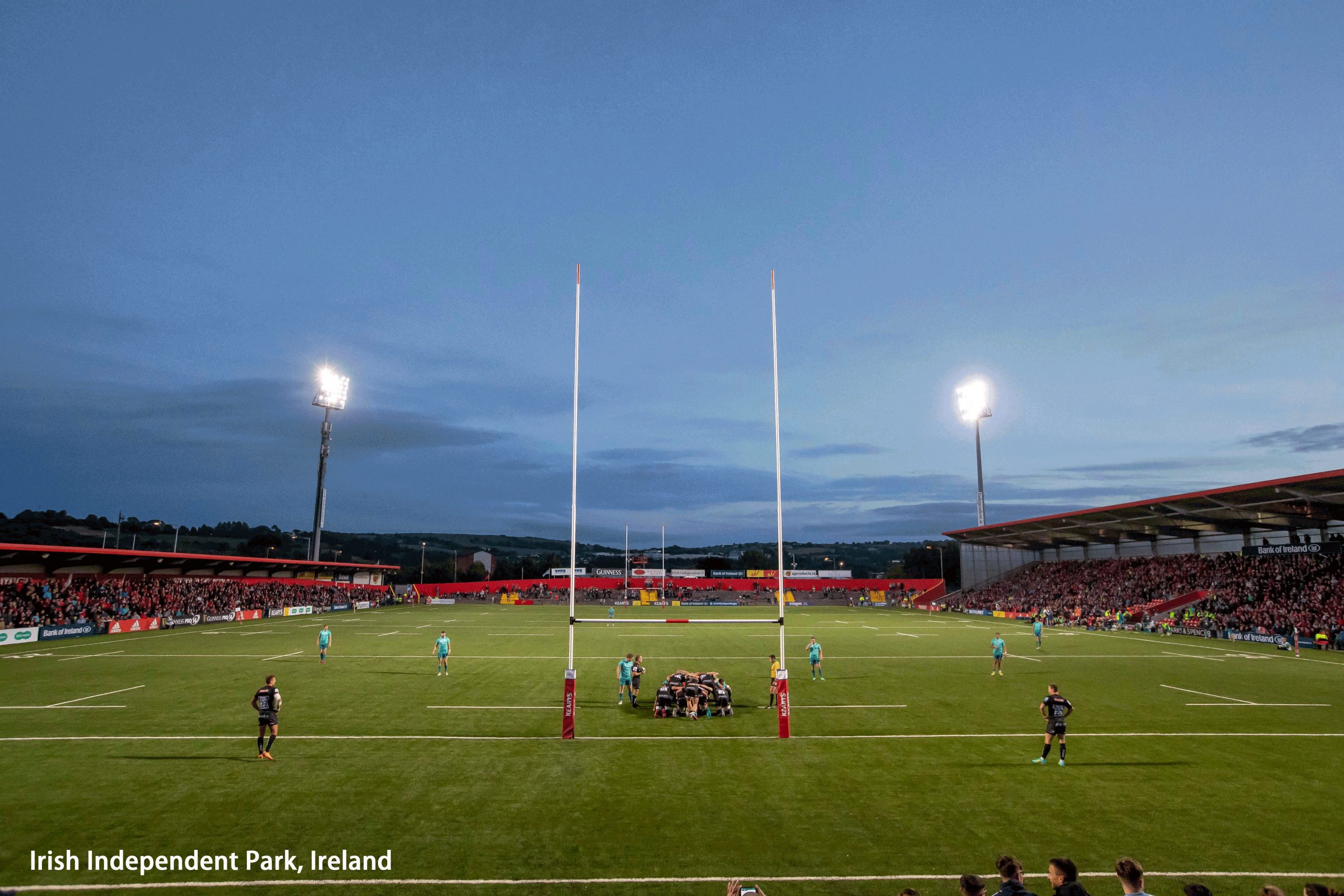 This dramatic increase in games and use, gives a clear indication of the durability and resilience of the synthetic turf. When asked who uses the pitch, Ian continued:  "The groups that use the facility are from U/6 right up to adult level, including local rugby clubs, football teams and even cricket and  frisbee clubs. Last season we held a festival of concerts for a week (five concerts in 7 days) and we were due to host the same again this year, but for Covid 19. We were also to host a mixed ability World Cup, but this too fell due to the pandemic. The good news is we will be holding both events next summer, 2021, as they have both deferred their events by a year."
As previously mentioned, the playing surface features the Superb fibre and plays to a very high standard. We asked Ian if he had any comments on how the pitch plays, and he responded: "The feedback on how the pitch performs is very positive and we are told by players that it plays better that other 3G surfaces, which they have played on in the past."
On a final note, Ian tells us "We are very happy with the CCGrass surface as it allows us to make the facility available to users 12 months of the year. The pitch is easily maintained, which allows the surface to perform at a very high level, allowing all players to enjoy the experience of using our surface."
Thanks to Ian Dunne for all of his comments and our local partner PST Sport.