FIFA Quality Pro Field for Tianyuan College in China
Recently, our football field for Tianyuan College has obtained FIFA's highest level certification – FIFA Quality Pro certification. The Quality Pro standard pitches are eligible to host the highest level events such as the World Cup, which fully proves the high performance of the pitch.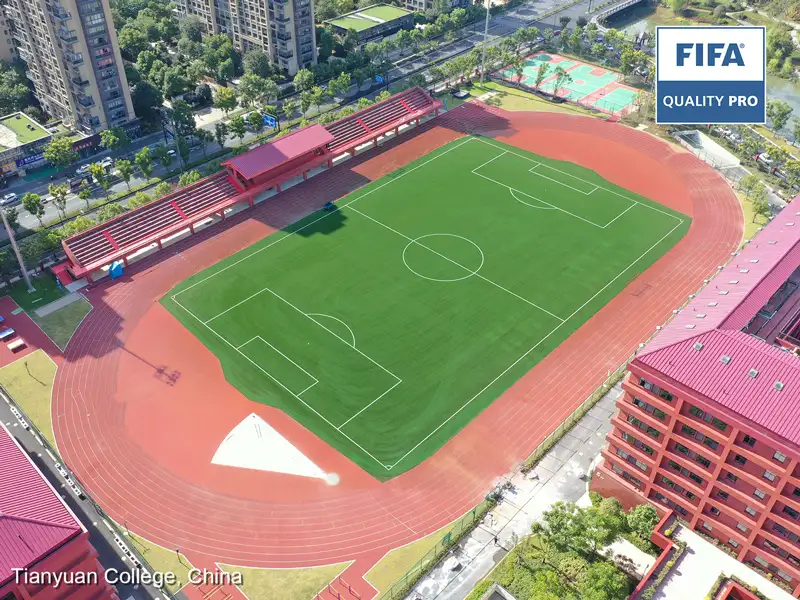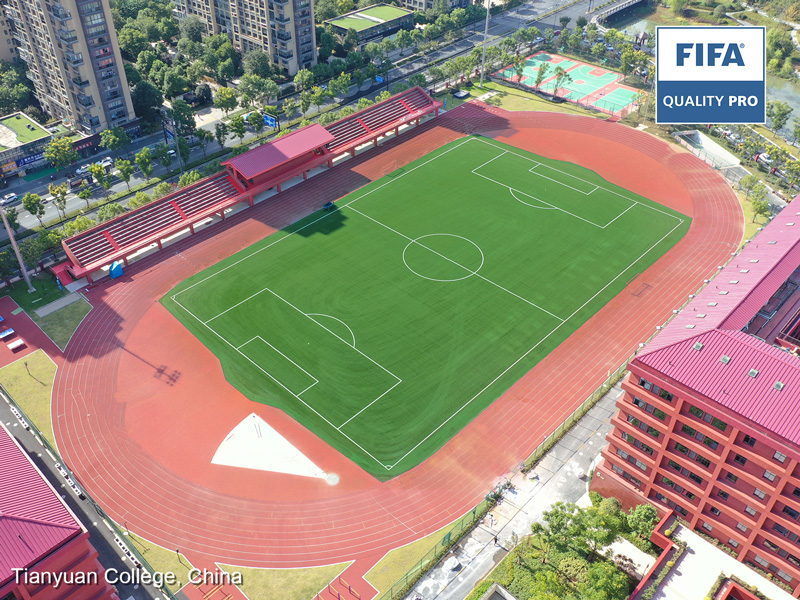 As a school featured with football, which is also the football youth training base in Hangzhou, Tianyuan College attaches great importance to football teaching and develops special football courses.
The school thus has high standards and requirements for the construction of this field facility. CCGrass top-class football field meets both the playing performance and ensures player safety. For all students, this new facility will no doubt bring a better playing experience.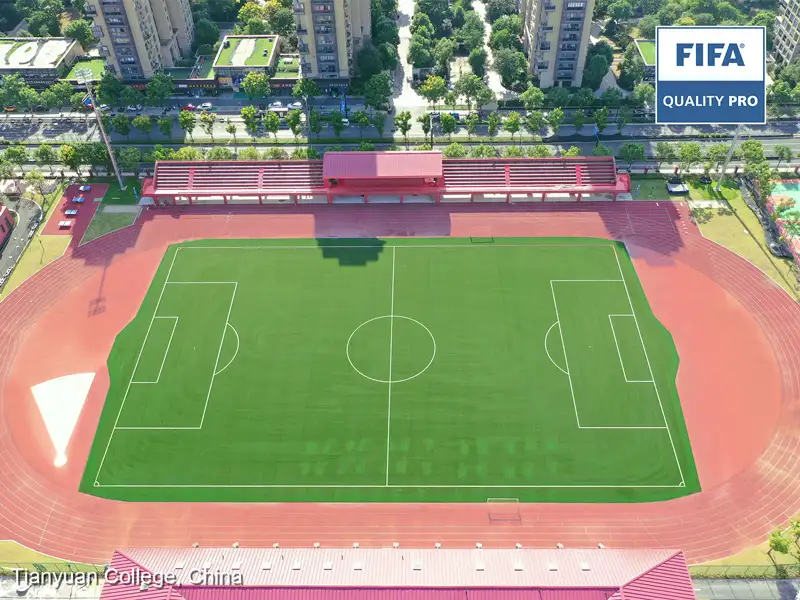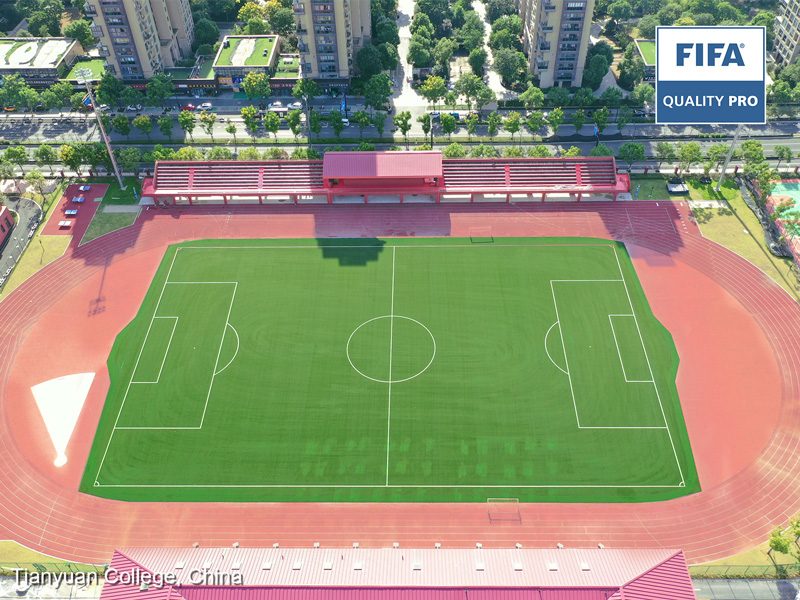 The product chosen for this pitch is CCGrass Max series. We provide one-stop services from products, installation to after-sales services.
Max series is one of our most popular FIFA certified products, which is superior in aesthetics, resilience and softness. Choosing high-quality turf to build a premium field is in line with Tianyuan College's pursuit of excellence.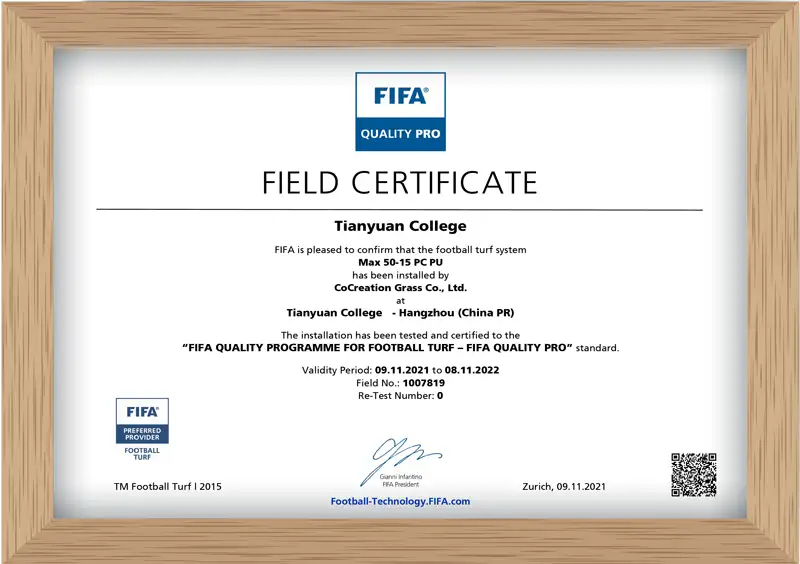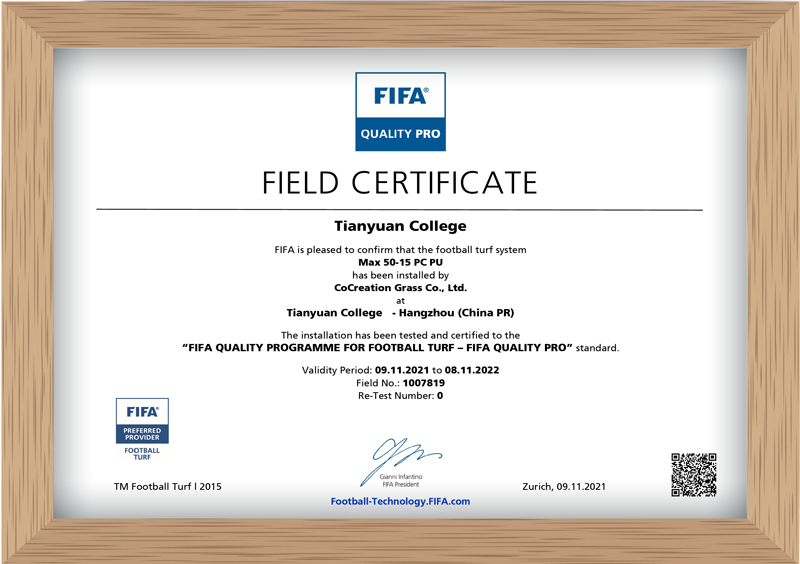 We are delighted that this FIFA Quality Pro field will contribute to the local youth football cause. CCGrass will keep making our efforts in youth football training and development.