FIH Certified Field for Dazhou National Hockey Training Center, China
The First FIH Certified Pitch in Sichuan
Recently, our hockey field for Dazhou National Hockey Training Center in China received FIH Category 2 certification, ready for the international level events. This is the first FIH certified field in Sichuan, a new opening for the local hockey infrastructure construction.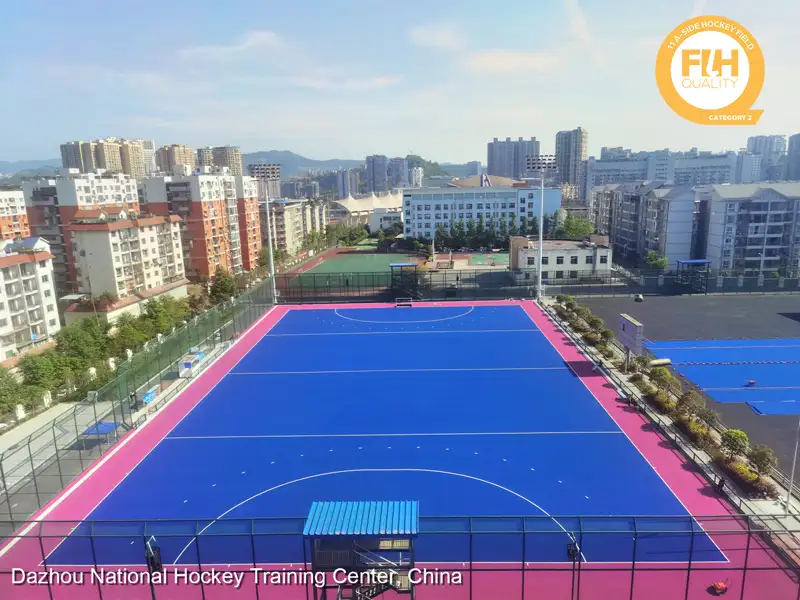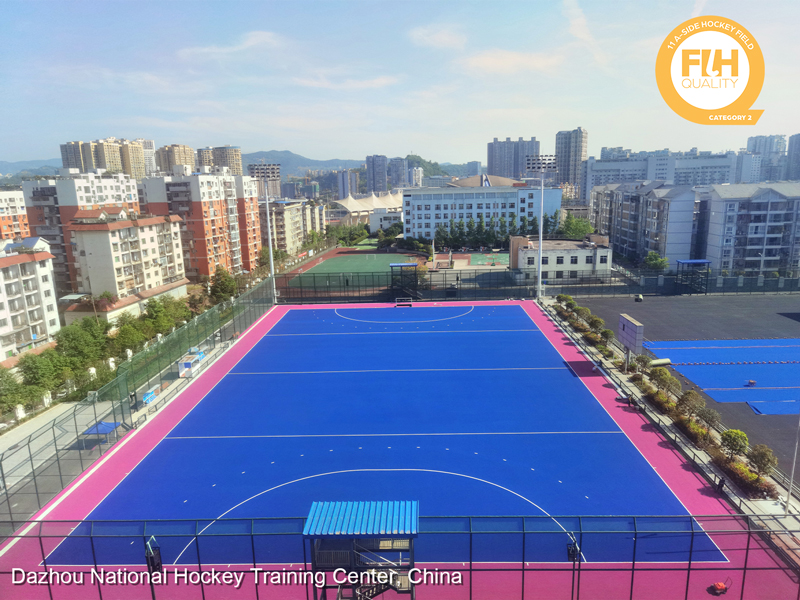 Leading the Development of Hockey in Sichuan
Dazhou is the first city in Sichuan Province to carry out hockey projects. It once built a provincial hockey team to participate in national competitions and achieved excellent results, cultivating a large number of outstanding hockey players. Dazhou National Hockey Training Center, covering an area of ​​about 38 acres, not only promotes the development of local hockey sports but provides good fitness resources for the citizens.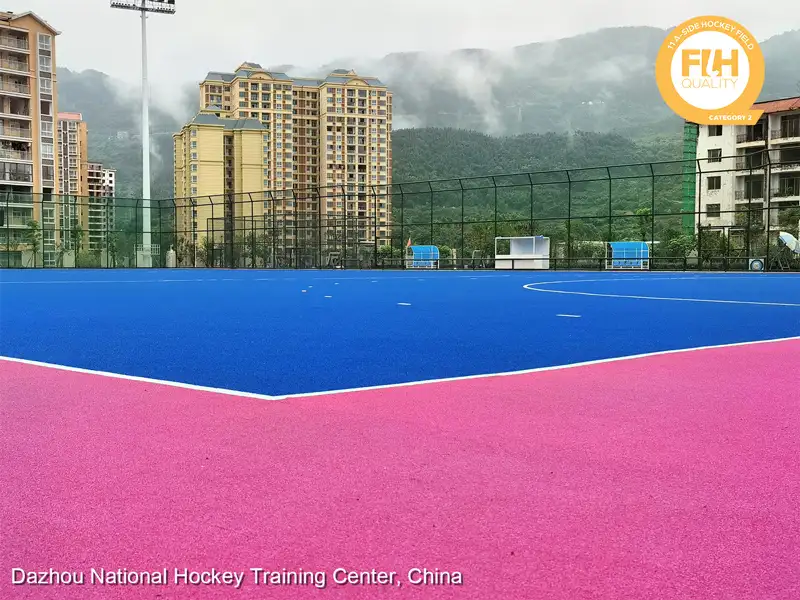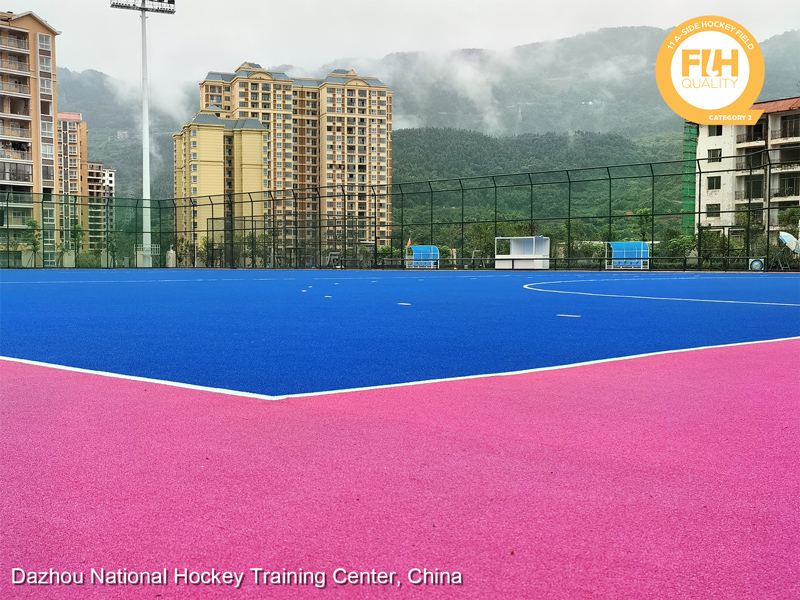 Successfully Pass the Field Tests
As is known to all, there are high requirements on surface smoothness for professional hockey fields. For the international level fields, the installation of a sprinkler system is a key challenge. CCGrass construction team is experienced to guide this project. We overcame the difficulties and successfully completed the installation. The field passed the field test of Labosport, the FIH designated laboratory, as well as obtained FIH Category 2 certification.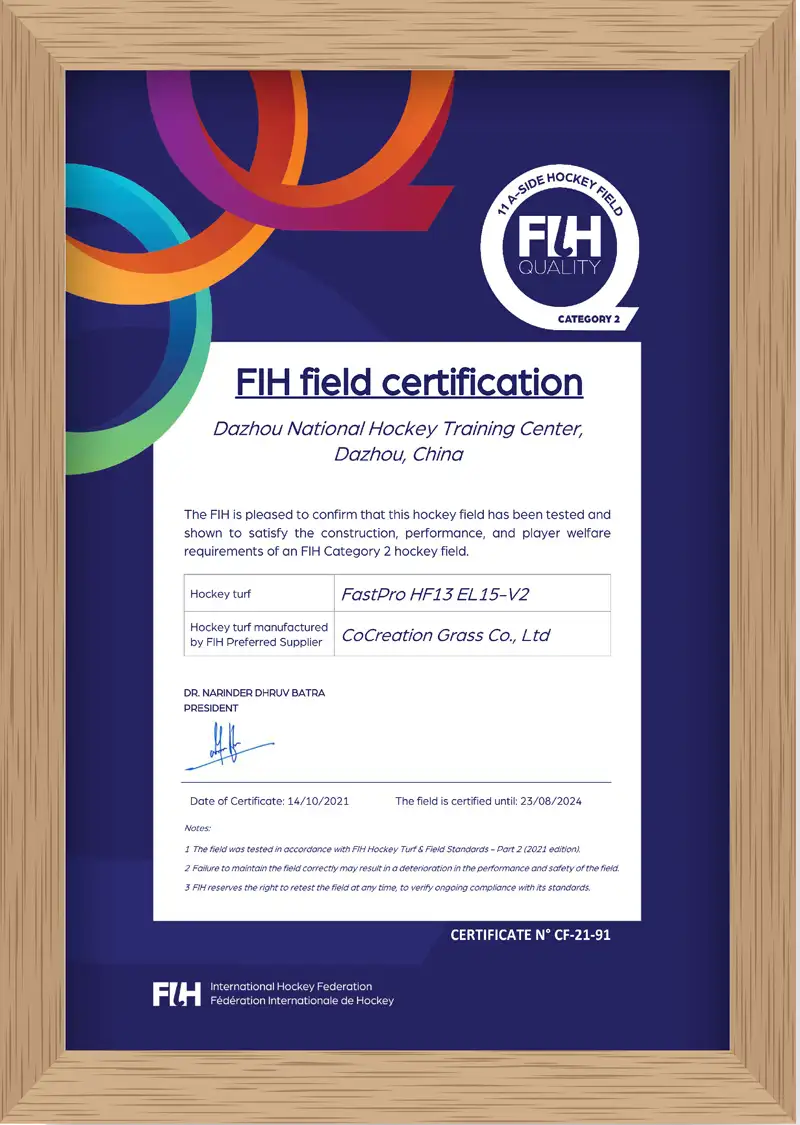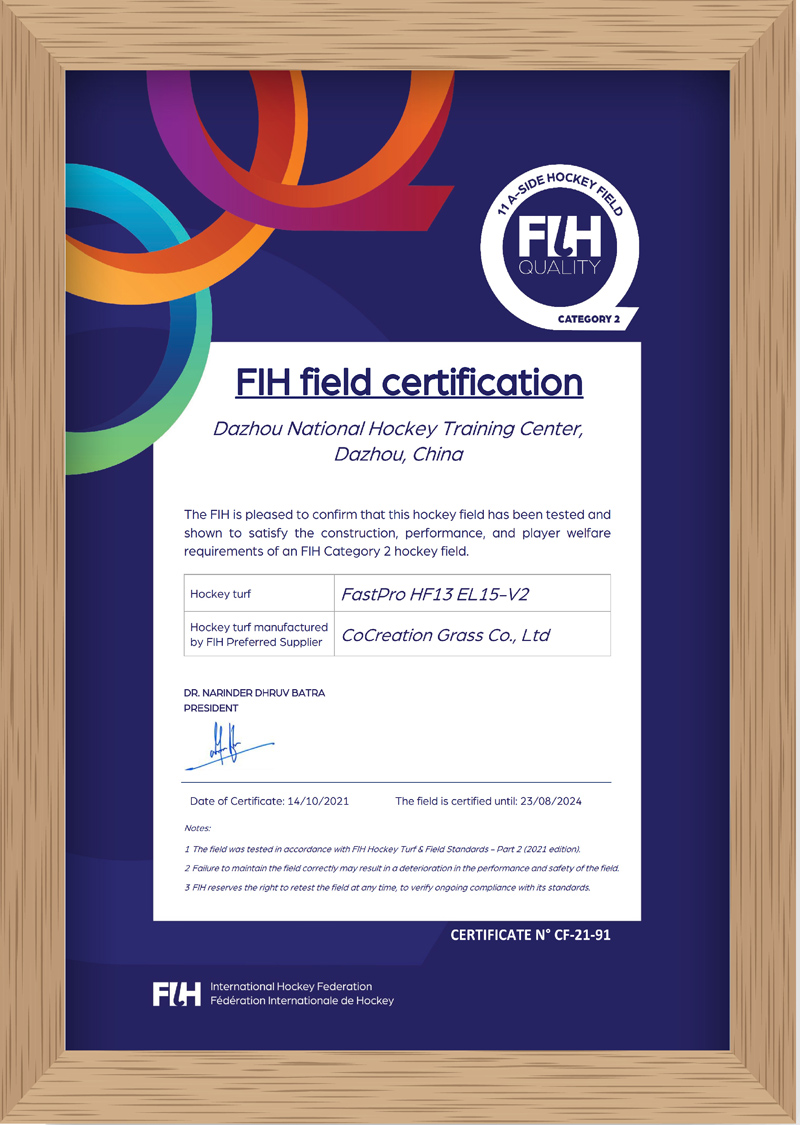 This is a big win for the local hockey sports development. More and more international level competitions, training and teaching projects will be carried out in the future.