FIFA Quality Field for Central Park in Cyprus
Recently, our turf field for Central Park Futsal in Cyprus tested to the FIFA standards and obtained FIFA Quality certification.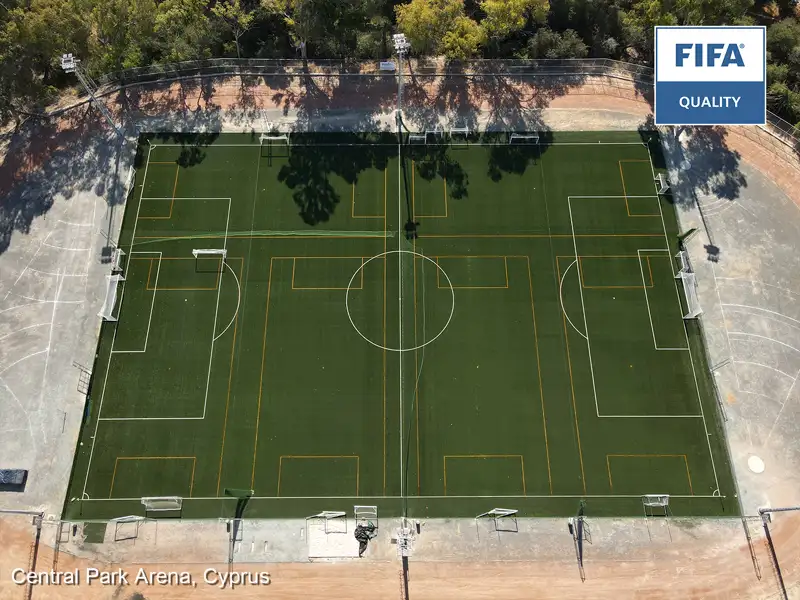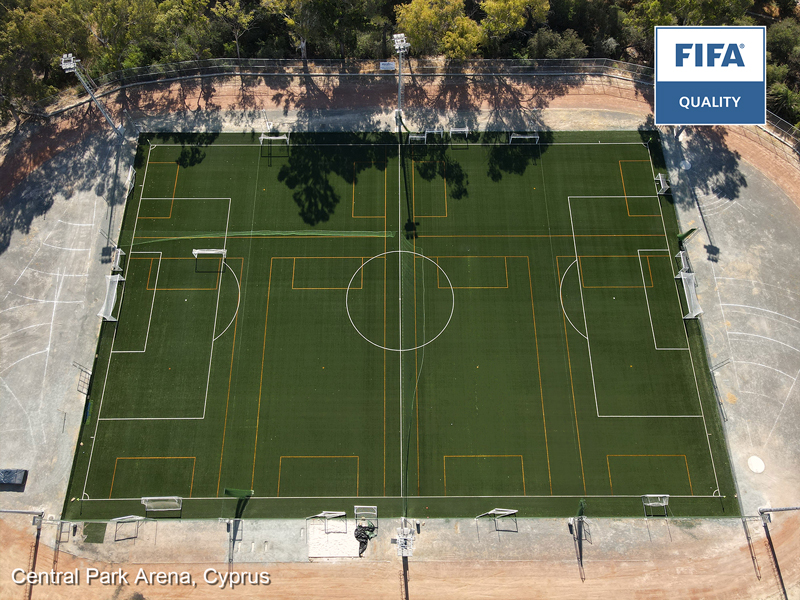 Central Park was building by the need for a state-of-the-art football center. It is located in the most central part of Nicosia, with easy access from various parts of the city. As a high level football center, Central Park has high requirements for the artificial grass field. This is why they chose our most durable series Superb, which is extremely strong, durable and with excellent playing characteristics.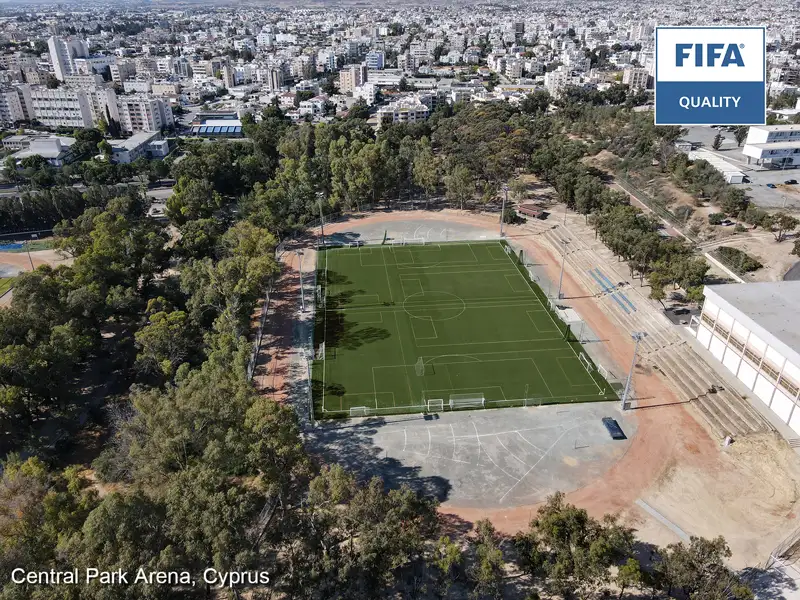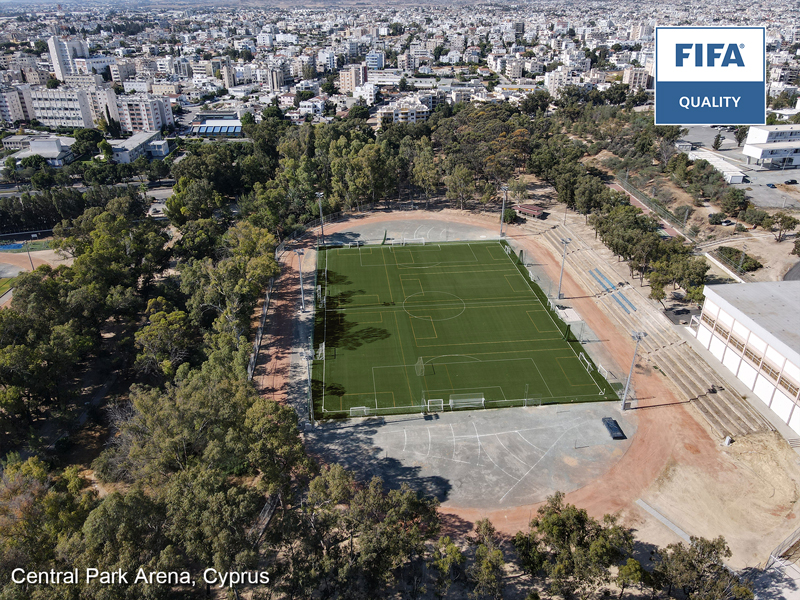 Our local partner Excelo carried out the installation. We are glad that both of our turf and the installation perfectly contribute to this FIFA Quality pitch. The field is used for the local schools, as well as for football training teams and rented out to private use during the night. The players are satisfied with the surface, which is balanced with softness and resilience, producing a great sports experience.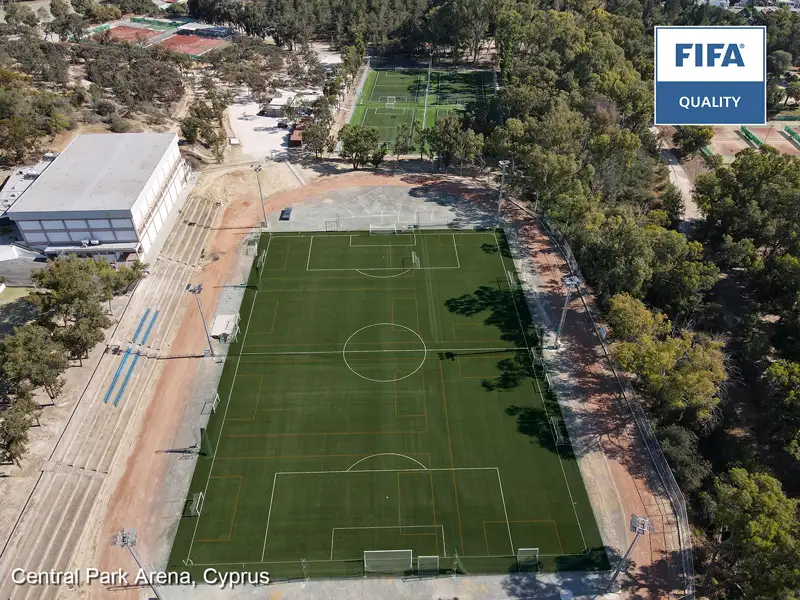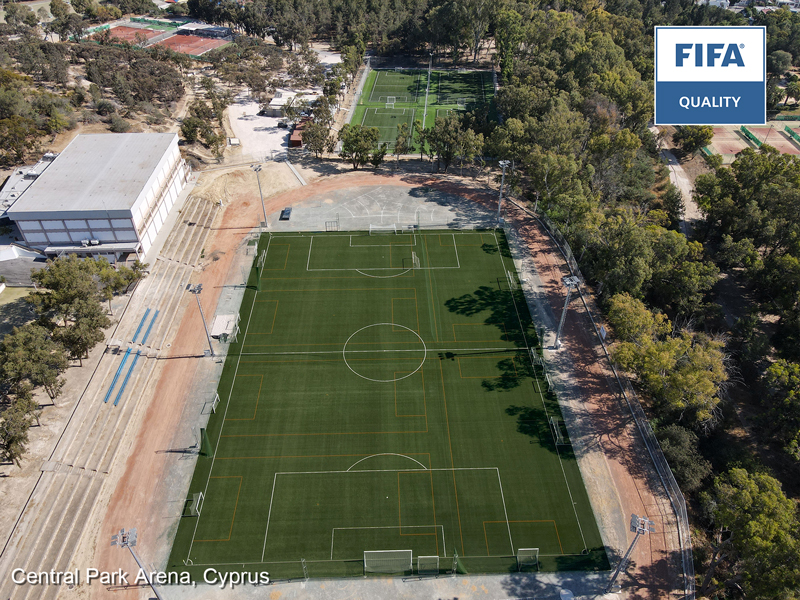 CCGrass, the world's leading artificial grass factory, has become FIFA Preferred Provider since 2013 and now has over 300 FIFA certified pitches worldwide. We have rich experience in the production and installation of high-level football fields, which fully meet the needs of varying clients such as sports clubs, universities and schools, etc.