FIFA Quality Pro Field for Jincheng Stadium in China
Recently, the CCGrass football field for Jincheng Stadium in China has obtained FIFA's highest level certification – FIFA Quality Pro certification. As a city stadium, its upgrade is of great significance for promoting local sports development. The FIFA standard football field will surely provide a more superior game and exercise experience.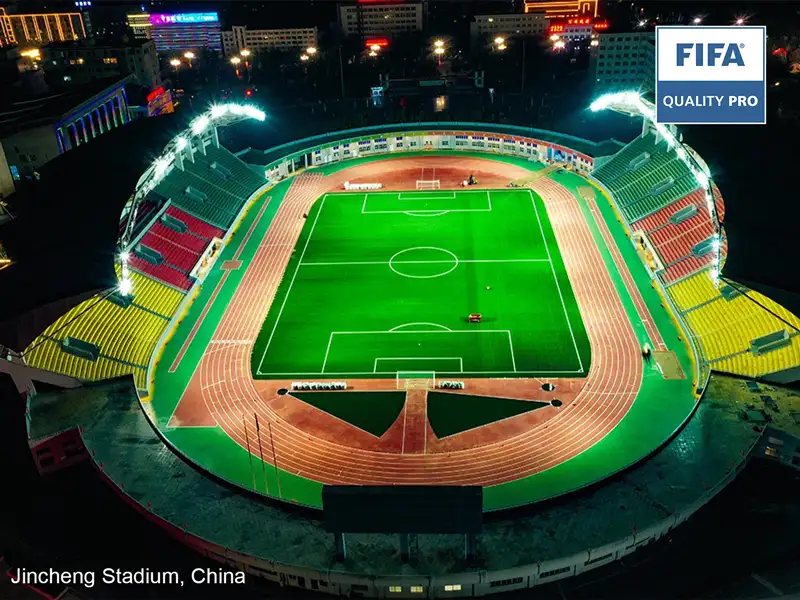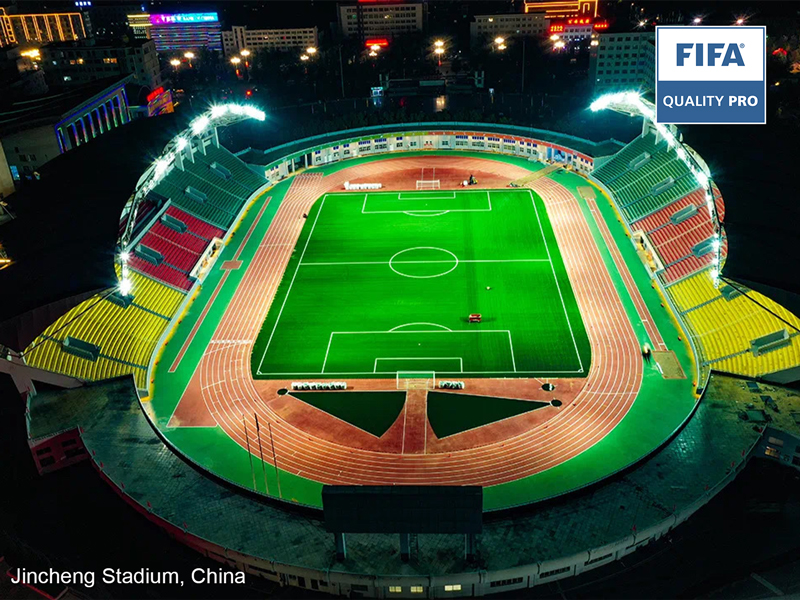 The pitch chooses CCGrass Superb series, which is ultra wear-resistant. Superb yarn has a diamond shape, with a thickness of 400µm – one of the thickest in the market. It is made from high-end raw material and possesses incomparable resilience and softness to touch, ensuring the sport's safety.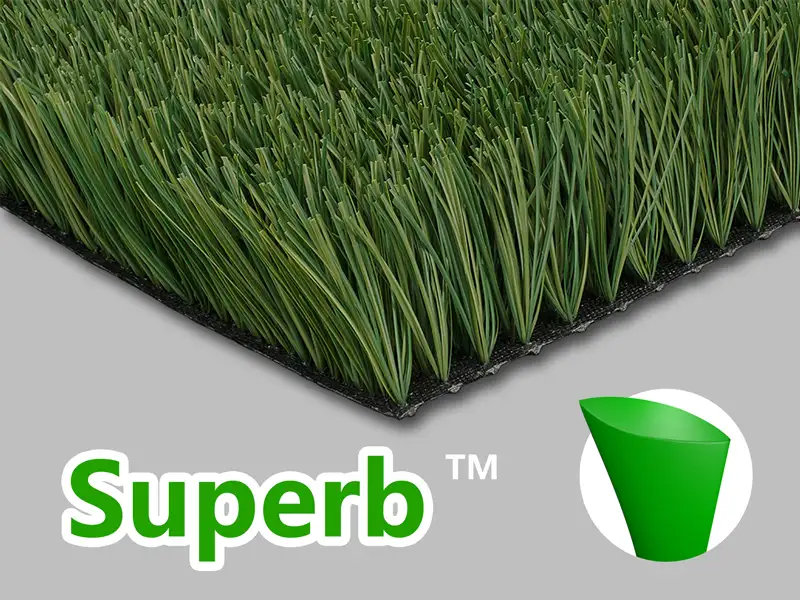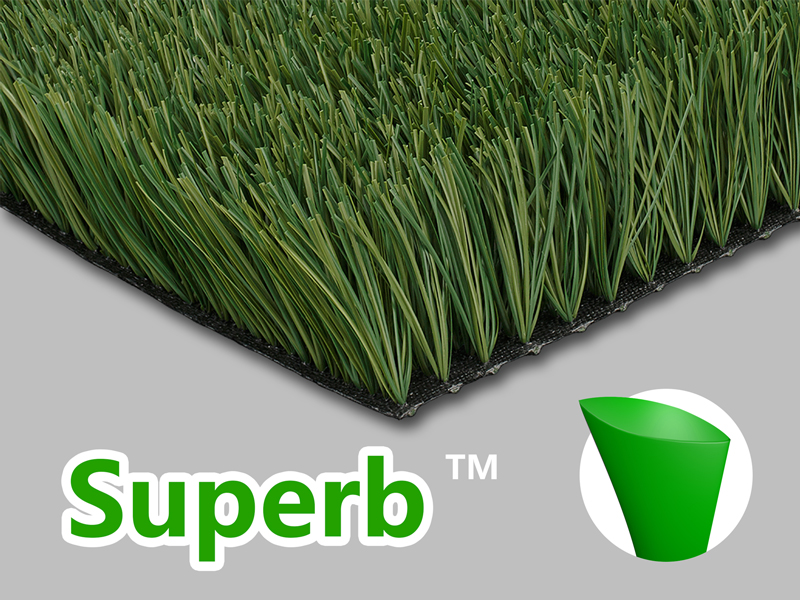 Superb series products are widely welcomed by our customers from Europe such as the Netherlands, the United Kingdom, and Spain. It is the first choice of the Ministry of Education of Singapore and has installed 31 pitches across Singapore.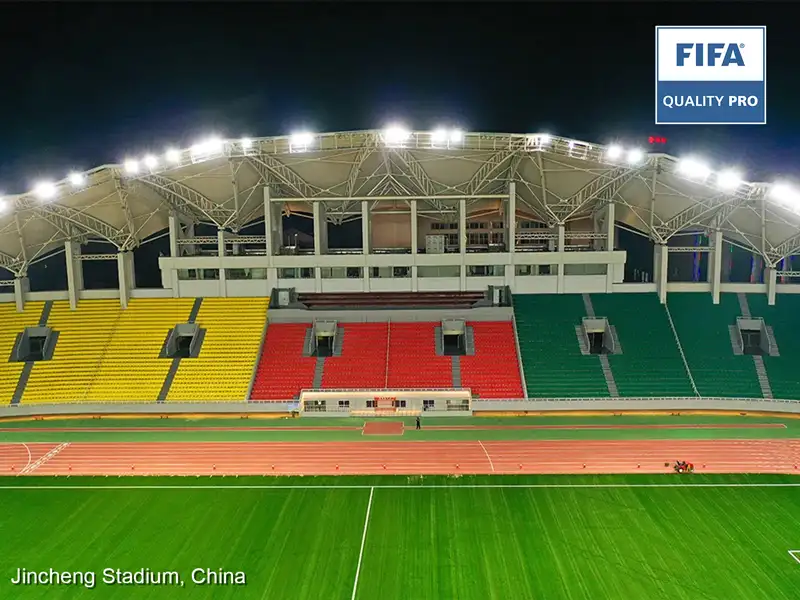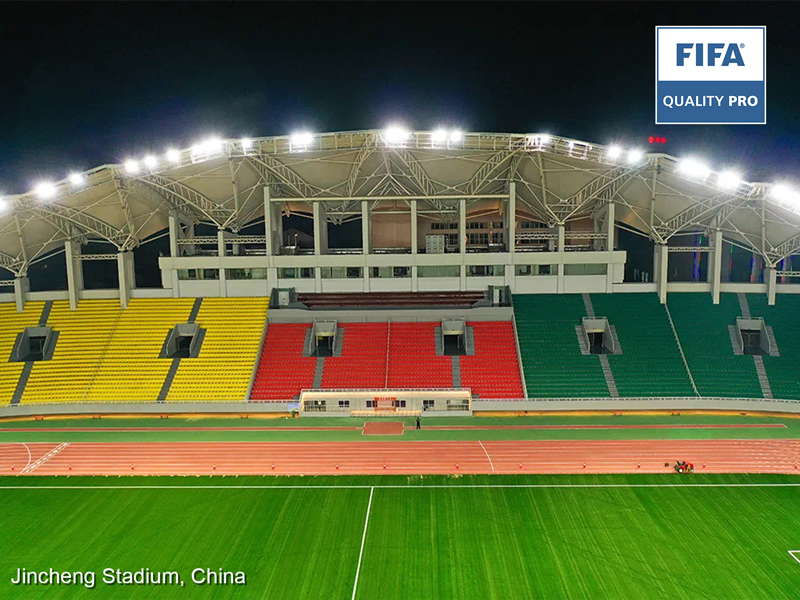 Nothing is more exciting to us than bringing a field to life. We look forward to the newly certified pitch to play its best role in promoting the development of local sports.