FIFA Quality Field for Xilin Gol Sports Center in China
CCGrass artificial turf field for Xilin Gol Sports Center (Xilin Gol Vocational College) in China has recently obtained the FIFA Quality certification.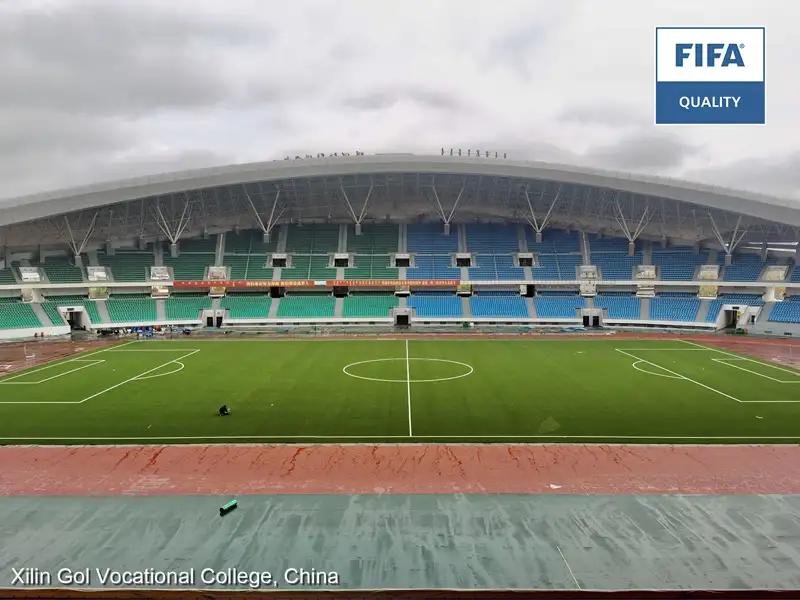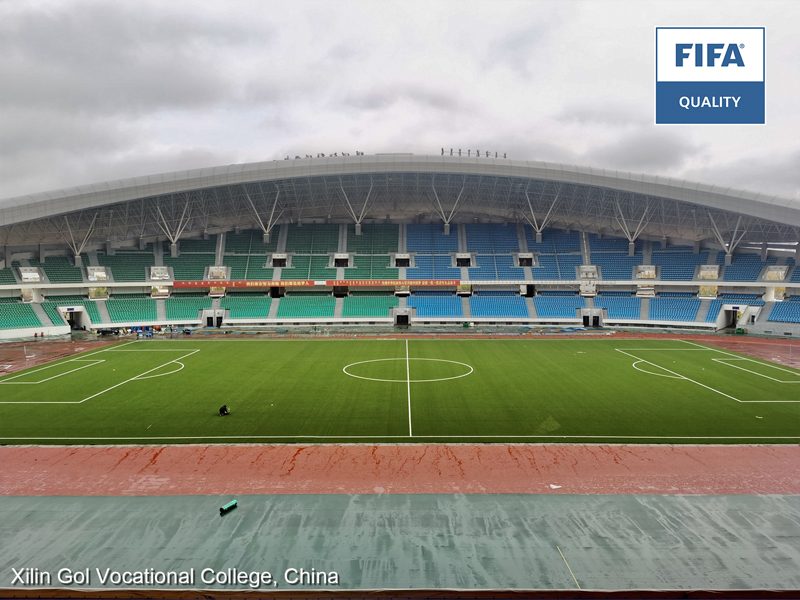 Xilin Gol Sports Center was built in 2013 and is the main venue of the 8th Ethnic Minorities Games. Since 2015, the center has hosted various domestic and international events as well as opened to the local community, and its facilities are constantly being improved.
Xilin Sports Center paid great attention to the quality and professional standards of the artificial grass product for this upgrading. They chose the product from CCGrass, which is the world's largest artificial turf manufacturer with the certification of FIFA Preferred Provider. CCGrass has produced a wide variety of football turfs which successfully passed the FIFA laboratory certification.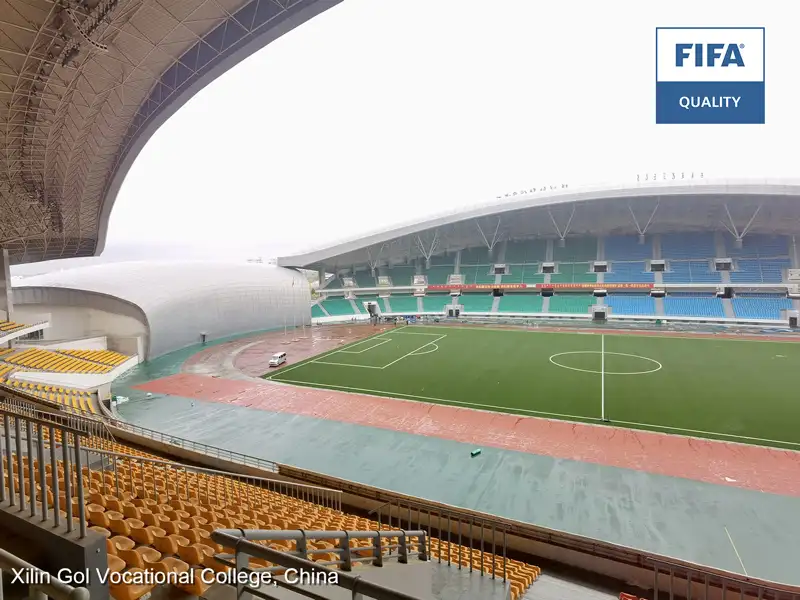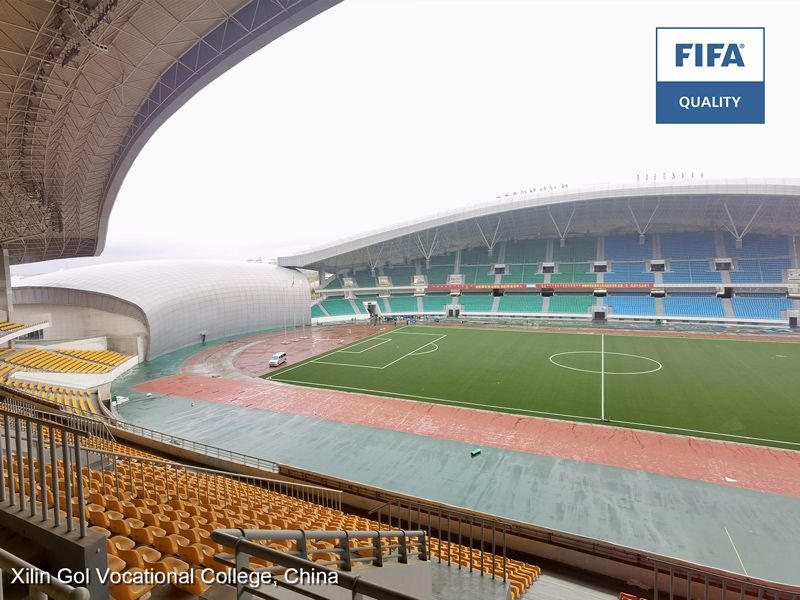 Generally to obtain the FIFA certification for a pitch, more than a dozen of laboratory tests on turf systems will be carried out, and more importantly the field tests including shock absorption, ball rebound, ball roll and other items will further be tested on site. This means that the certified Xilin Gol Sports Center stadium has excellent sports performance and safety to provide the perfect playing experience for players.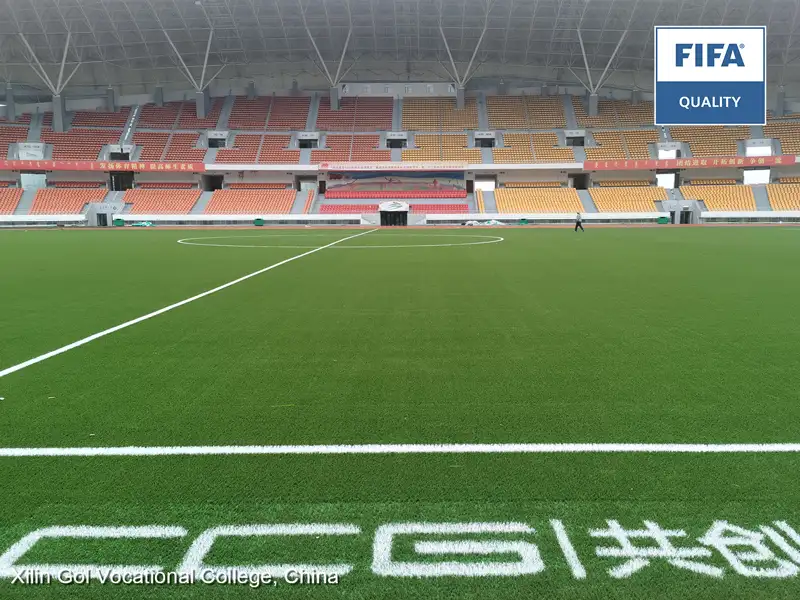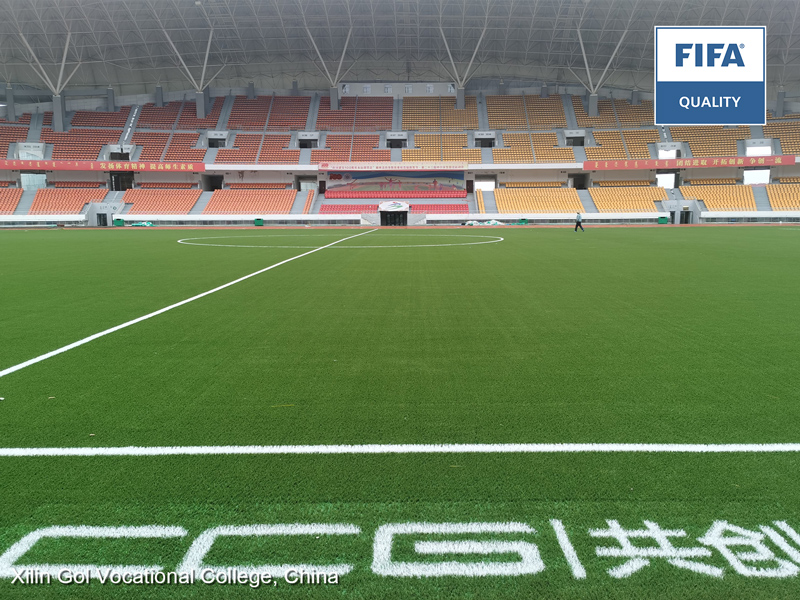 The Sports center carries the sports dream of Xilin Gol City and is an important stage for Xilin Gol to be in line with international standards. Now, this stadium with a capacity of 40,000 people is full of new vitality. In the future, it will welcome more major events with professional facilities.