FIFA Quality Field for Lishui NO.1 Junior Middle School of Nanjing, China
After a series of strict laboratory tests and field tests, our grass field for Lishui NO.1 Junior Middle School of Nanjing, China successfully obtained FIFA Quality certification.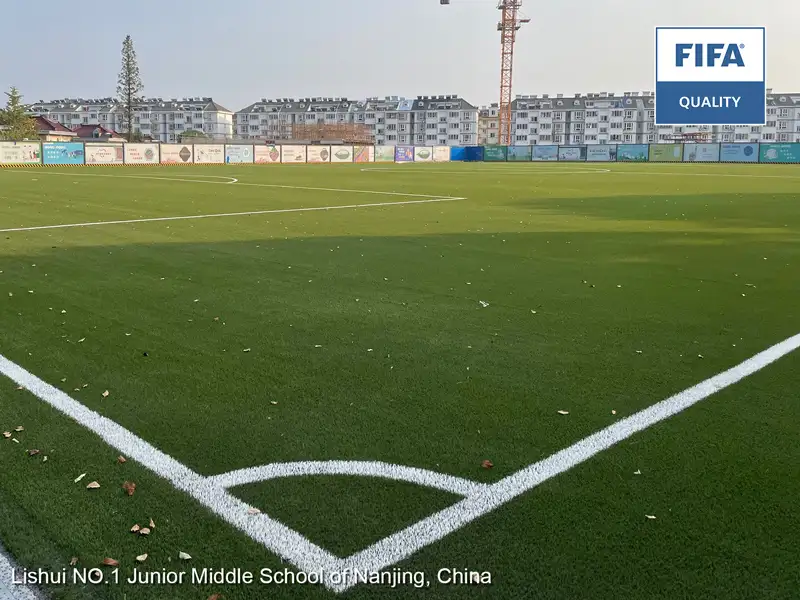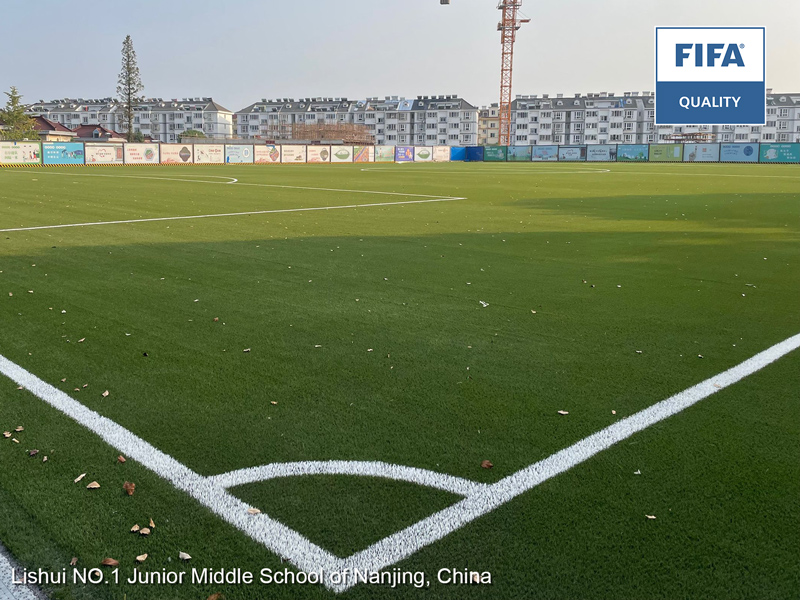 About the project:
Lishui NO.1 Junior Middle School has a long history, focusing on the holistic development of students and attaching importance to physical education. In the construction of the new campus, it pays special attention to the artificial turf product for its football field.
Lishui NO.1 Junior Middle School is the third FIFA certified pitch built by CCGrass in Nanjing City after Nanjing Foreign Language School FangShan Campus and Qinhuai District Shiyang Road School Sports Field. We believe that these high-quality venues will contribute to local youth football in daily teaching, training and various competitions.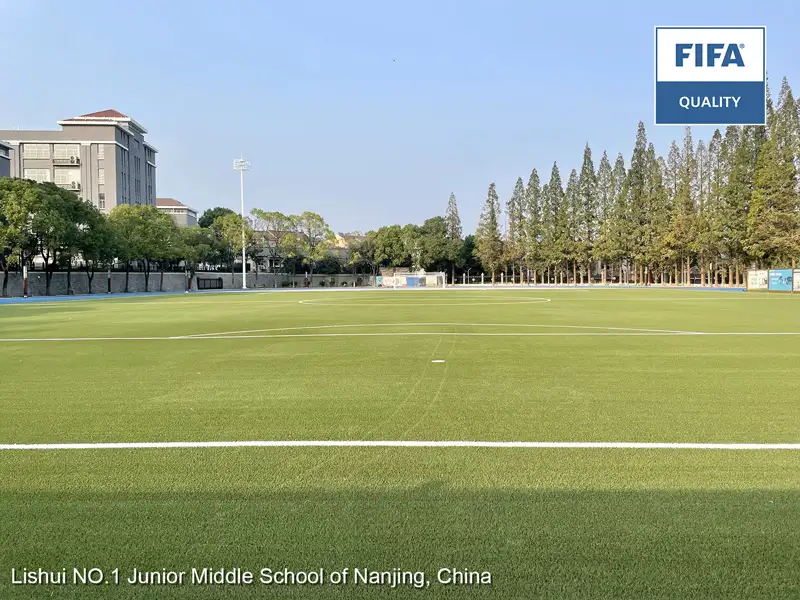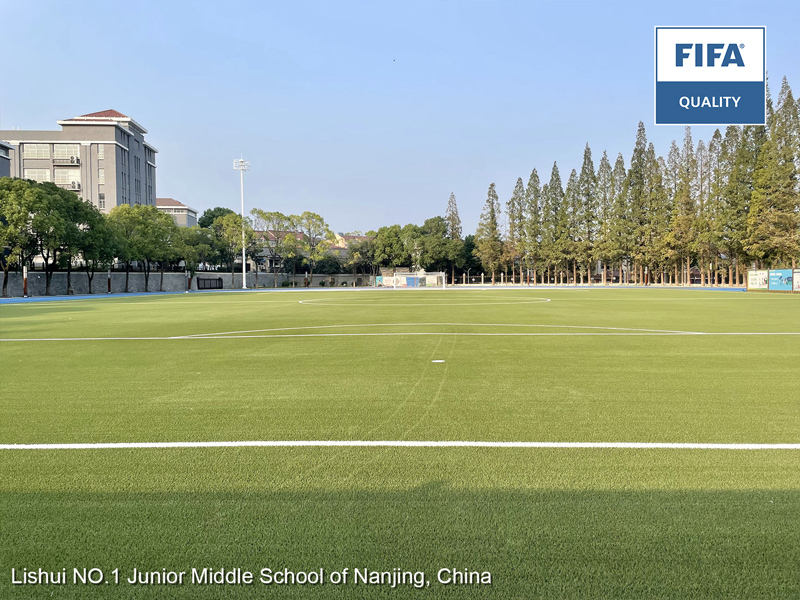 About the surface
The artificial grass product for this pitch is Max Series. Max is a crinkle shaped fibre that excels in aesthetics, strength, resilience and wears resistance. This FIFA certified field provides an excellent football experience while taking into account the health and safety of youth and professional players.
About CCGrass
CCGrass, the largest manufacturer of artificial grass in the world, has become FIFA Preferred Provider since 2013 and now has over 300 FIFA certified fields worldwide. Our products have served clients from multiple regions with varying needs, including professional sports clubs, government bodies, universities and schools.