Corpus Christi Primary School Pitch Update
At the beginning of last year, March 2019, Corpus Christi Catholic Primary School reached out to Notts Sport, specialist designers for sport, play, cricket and leisure, to develop a multi-sports area for its pupils.
In consultation with FIFA Preferred Producer CCGrass, Notts Sport proposed a record breaking system, featuring AeroX 60 synthetic turf onto their own patented, designed and developed Shockwave EcoBase combination shockpad & base solution.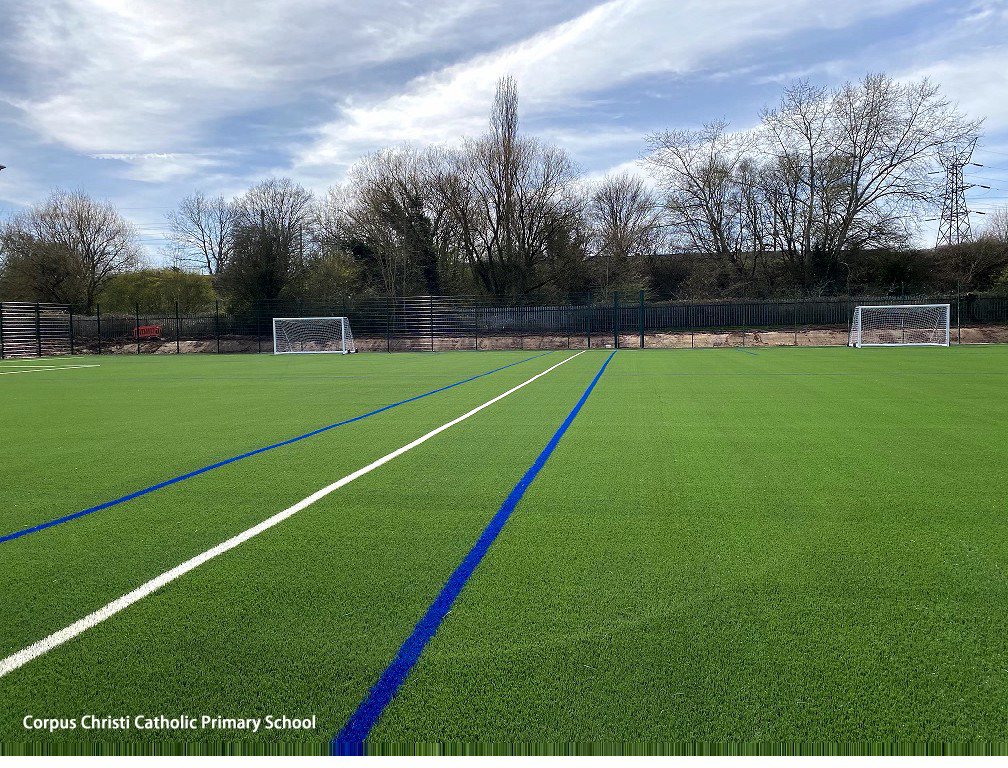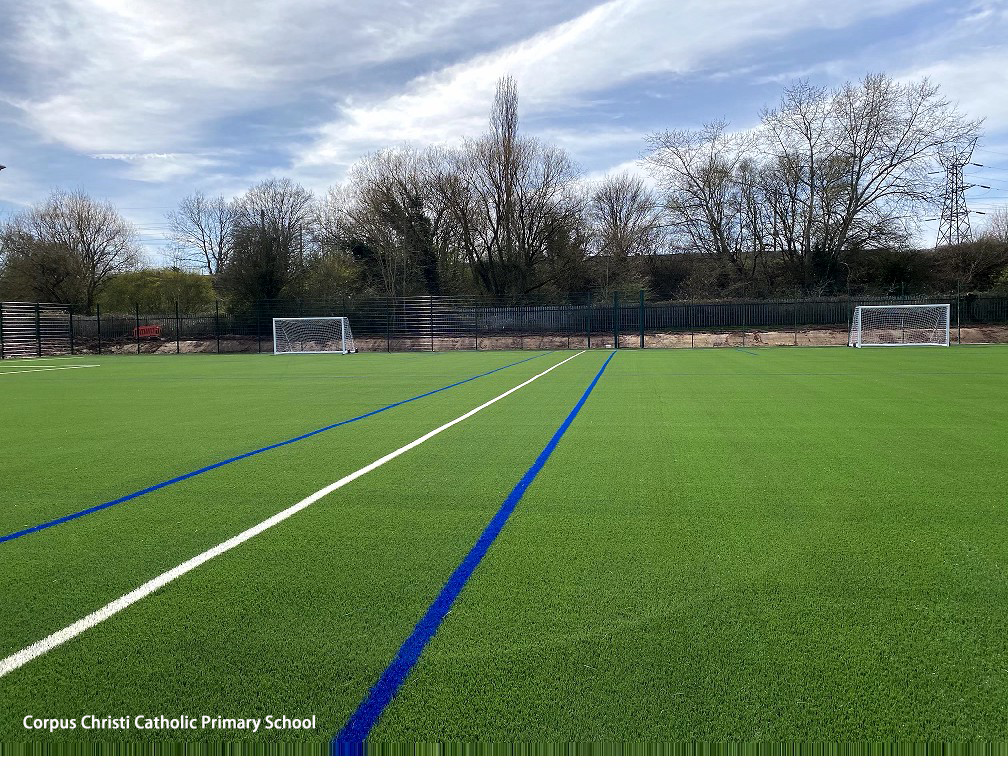 CCGrass at Corpus Christi Catholic Primary School
The Shockwave EcoBase system is known for its exceptional performance as both a shockpad, to provide a better and safer base for players, and for its thickness to allow for a reduced depth of construction material saving 50% of quarried aggregate & vehicle movements compared to traditional pitch systems.
In combination with the CCGrass AeroX 60 turf, this revolutionary system has been tested to both FIFA and World Rugby requirements, where it achieved a Head Impact Criteria (HIC) reading, higher than any other previously tested system. HIC is important for player safety when falling from a height, and is a key element in World Rugby Regulation 22.
Working in partnership with Notts Sport's design team and the School, CCGrass recommended the AeroX 60 surface partly due to its striking look and feel. The two tone emerald and olive bi-colour, ensures the grass has a very natural look which perfectly compliments the world class performance of the overall system.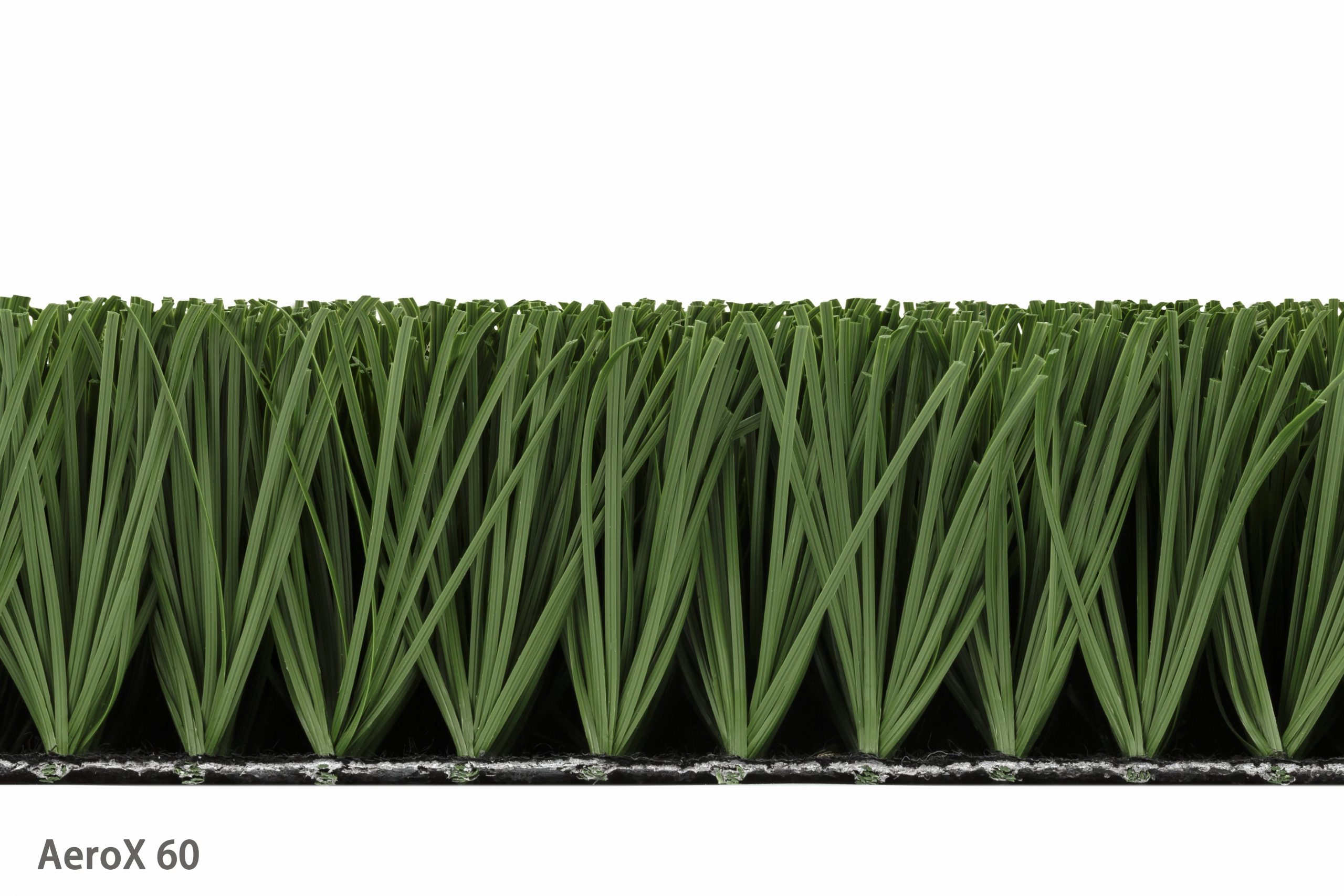 AeroX 60 grass product
AeroX fibre has exceptional resilience and durability thanks to a solid profile, a high dtex of 17000 and, at tufted at 60mm height, has a heavy yarn weight of over 1600g per sqm.
The Corpus Christi artificial grass pitch (AGP) was constructed just before the current lockdown by McArdle Sport Tec, a specialist pitch builder, under the turnkey project management & watching brief of Notts Sport.
Multi-Sport Project Manager Tom Walton: "The field looks and feels amazing and we hope the school enjoys the surface for many years to come. Our Shockwave EcoBase system combined with the CCGrass AeroX turf is an excellent solution, which offers unrivalled performance & safety characteristics as well as a cost effective and long lasting multi-sport area for the children and wider community."