Club Des Sport's New CCGrass Pitch Ready For Play
Whilst most people are stuck at home in lockdown, the PST Sport team were able to complete the latest full size synthetic turf pitch at Club Des Sport, in west London. Now ready for play, it is unclear when the first ball will be kicked on the new FIFA Quality Pro CCGrass surface.
PST Sport had previously constructed both full and three quarter size pitches at Club Des Sport, as well as the new clubhouse and additional areas. PST Sport owner, Colin Teahon, commented,
"We have an excellent relationship with the club, which has allowed us to construct their third, large synthetic turf area. Demand from local schools and clubs had meant the other pitches were over booked and there was still need for more capacity."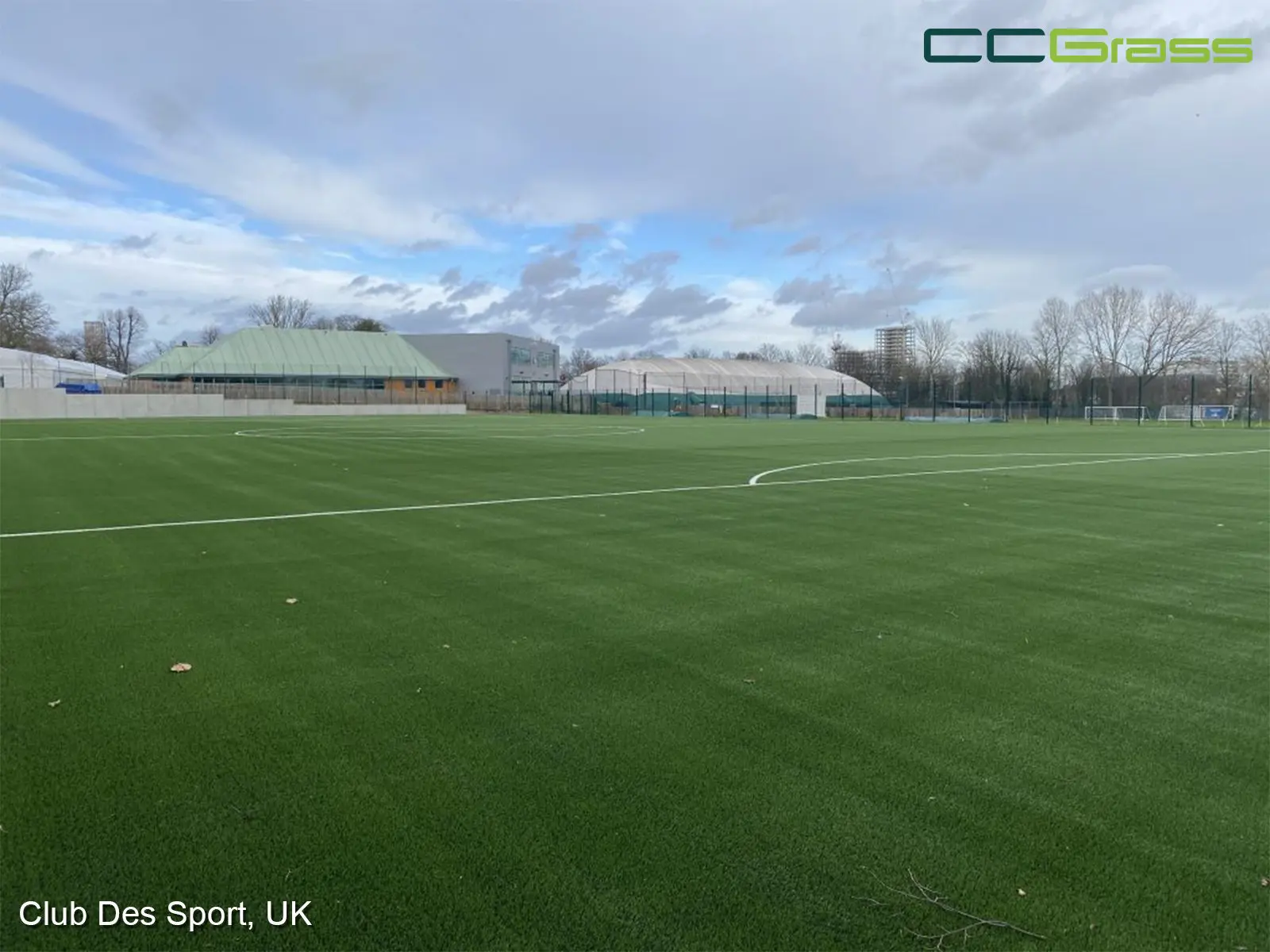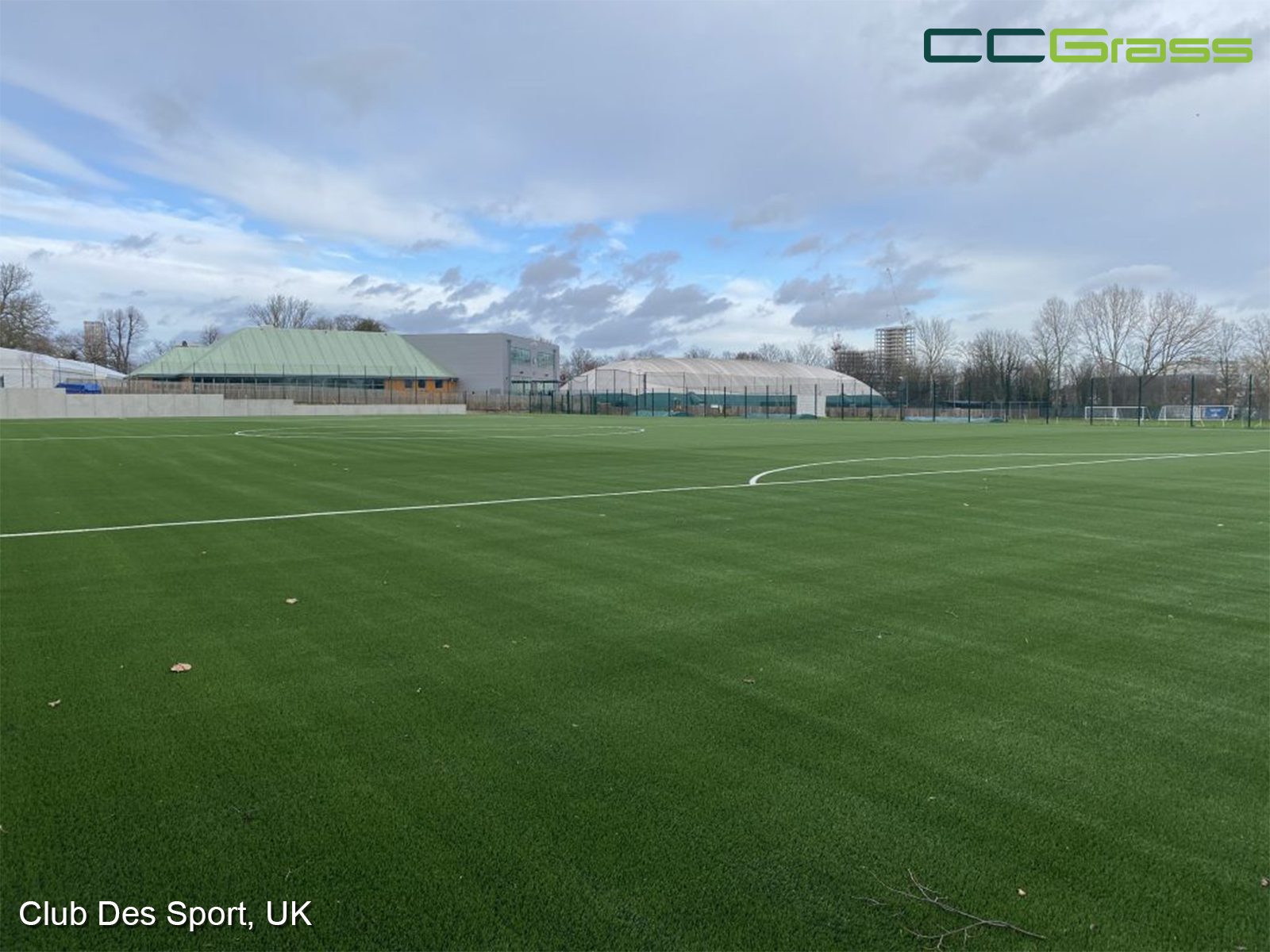 The new pitch replaced a worn out natural field, and features an advanced football system. Onto an unbound base, a high spec shock pad was rolled out, before CCGrass's most durable and resilient turf, Superb, was laid. The installation, carried out under the control of PST Sport's Colin Payne, was completed with a sand and rubber infill.
Colin added, "Our intention was to provide a top performing and long lasting system, with less rubber infill than on other fields. The addition of the shock pad means we can halve the amount of infill material used, and improve the playing quality of the pitch."
The PST Sport and CCGrass combination is growing stronger in the English sports pitch market, with Club Des Sport, joining Bradford Park Avenue, Hemel Hempstead and The Hive, Barnet, in recent completed installations.
Bryn Lee, CEO of CCGrass UK, enthused, "The combination of shock pad and artificial grass is becoming more the preferred choice for football pitches, and we are delighted that our friends at PST Sport have delivered another world class facility to Club Des Sport."