Welwyn Garden City FC Update
This week, we have a small update on the latest installation of CCGrass carpet, at Welwyn Garden City FC, Hertfordshire.
Our partner, specialist contractors PST Sport, are busy finishing off the installation at the Step 4 football club, within the Southern League Central Division One. With the CCGrass Max carpet laid, and the lines in, PST Sport are moving onto infilling the pitch so that is complete for use.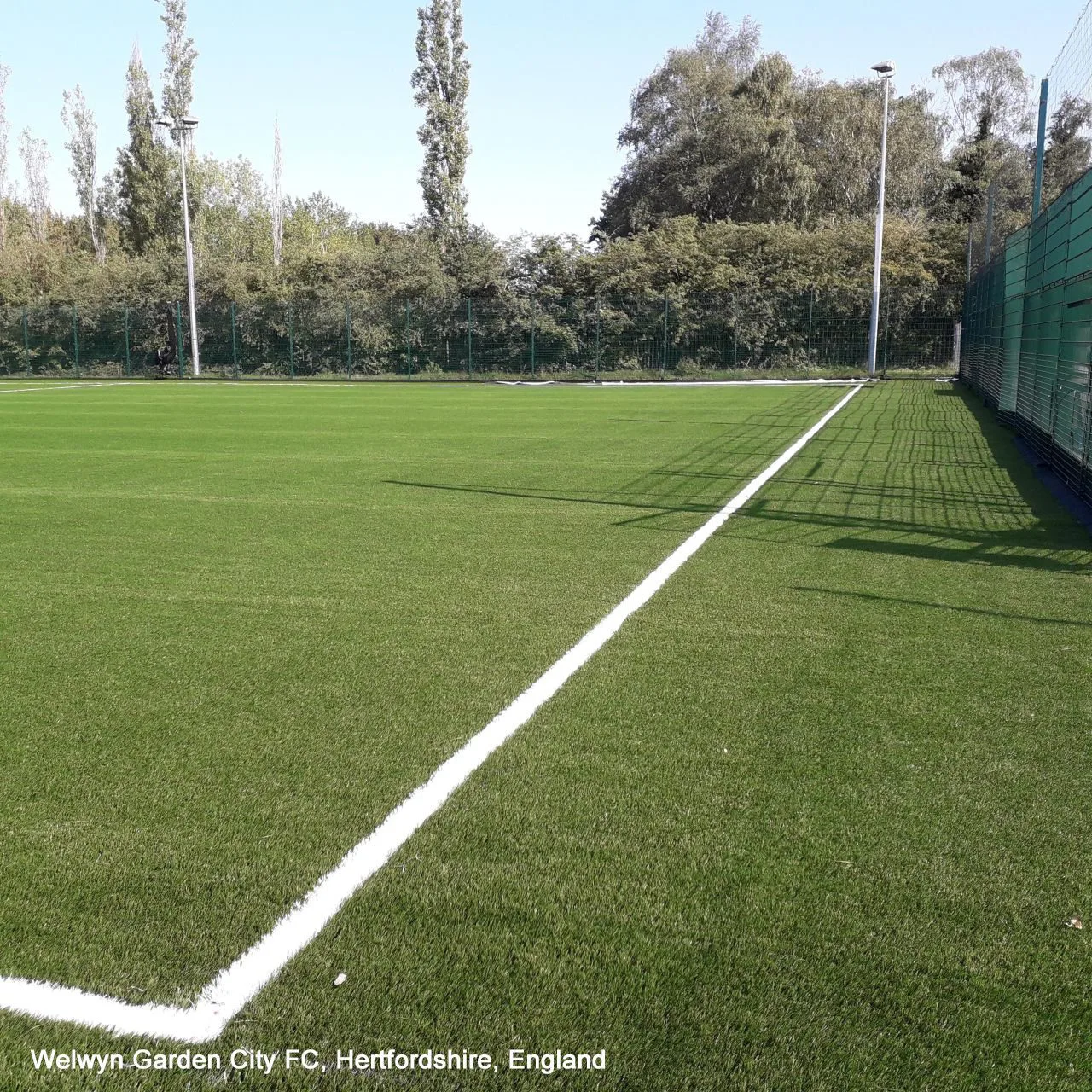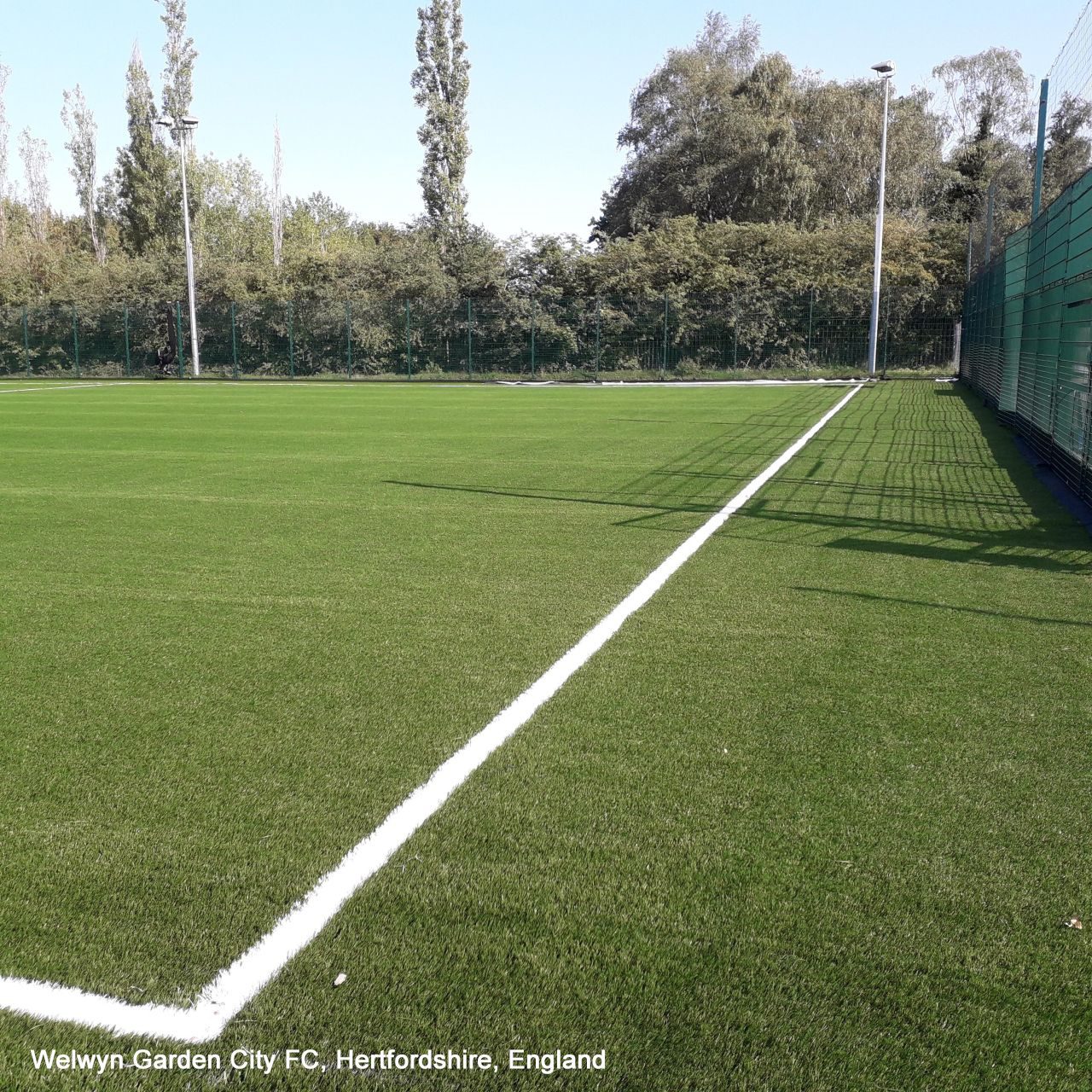 The carpet is down and the lines are in at Welwyn Garden City FC
The Max product has a unique crinkled shape to the yarn, which encourages "springback" when the fibre is flattened during play. This element makes the yarn exceptionally resilient and hardwearing. It is a matte, two-tone carpet, which makes it have the appearance of a natural pitch.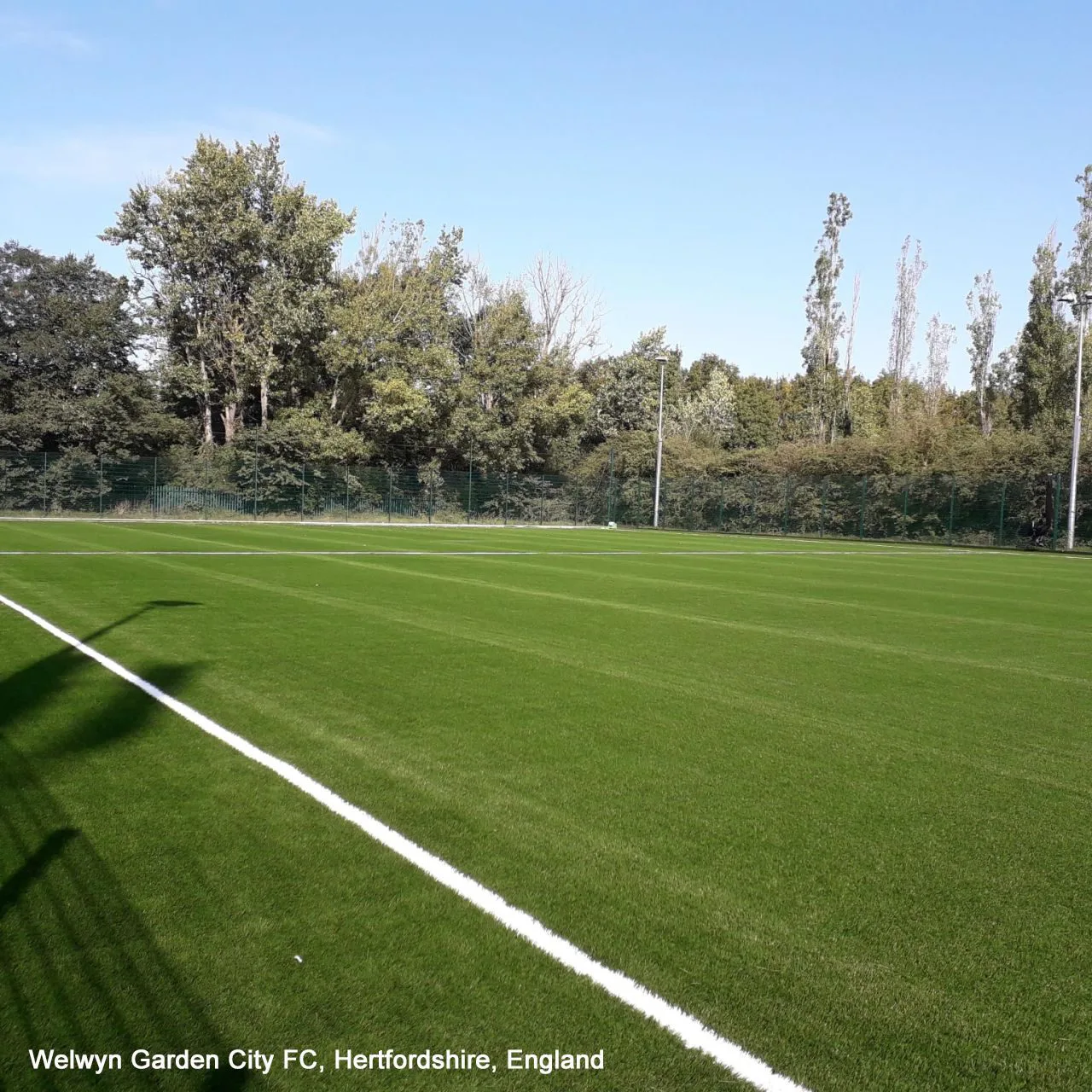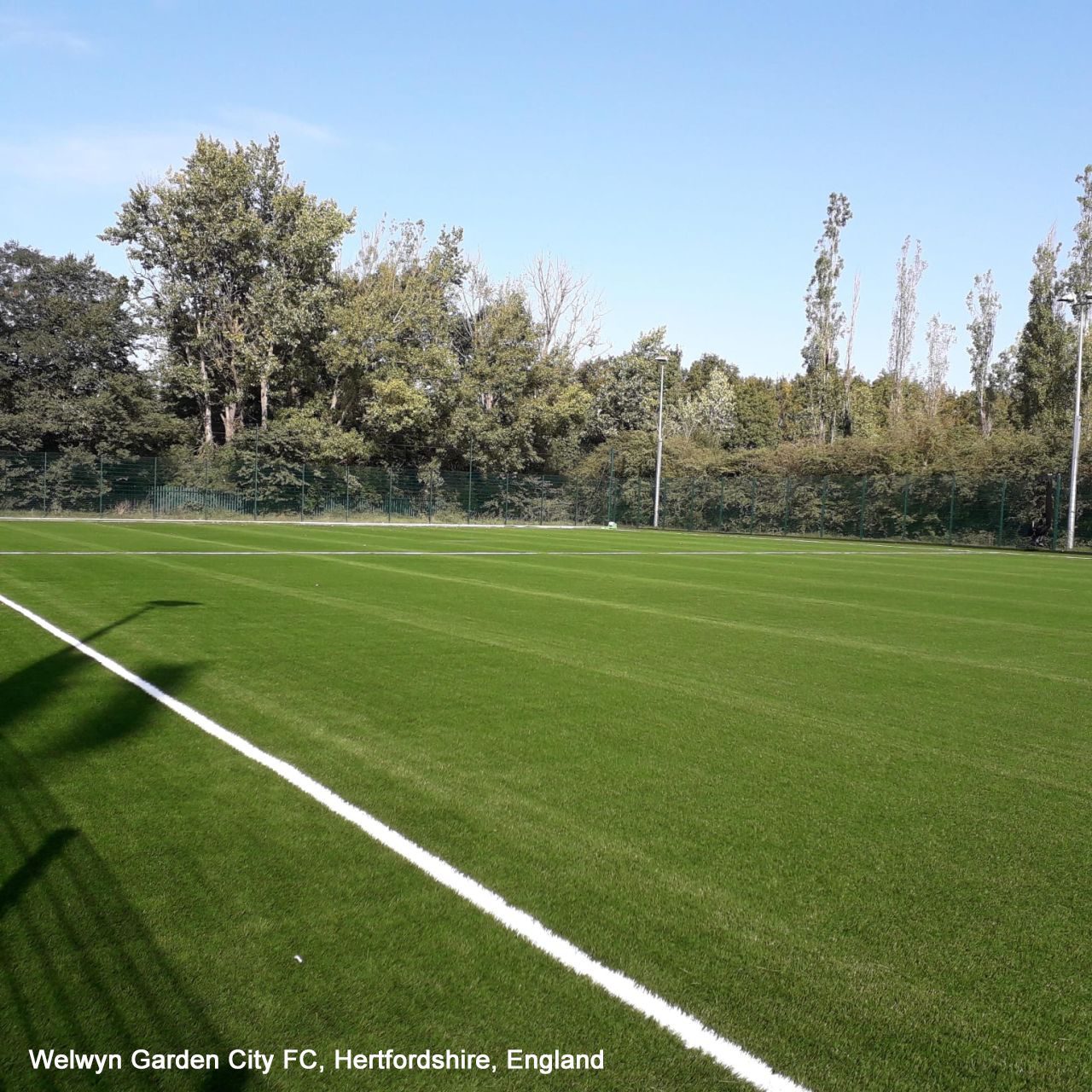 CCGrass Max carpet
We look forward to seeing the finished product, and hearing what Welwyn Garden City FC have to say about their new pitch.