Two years on at Truro College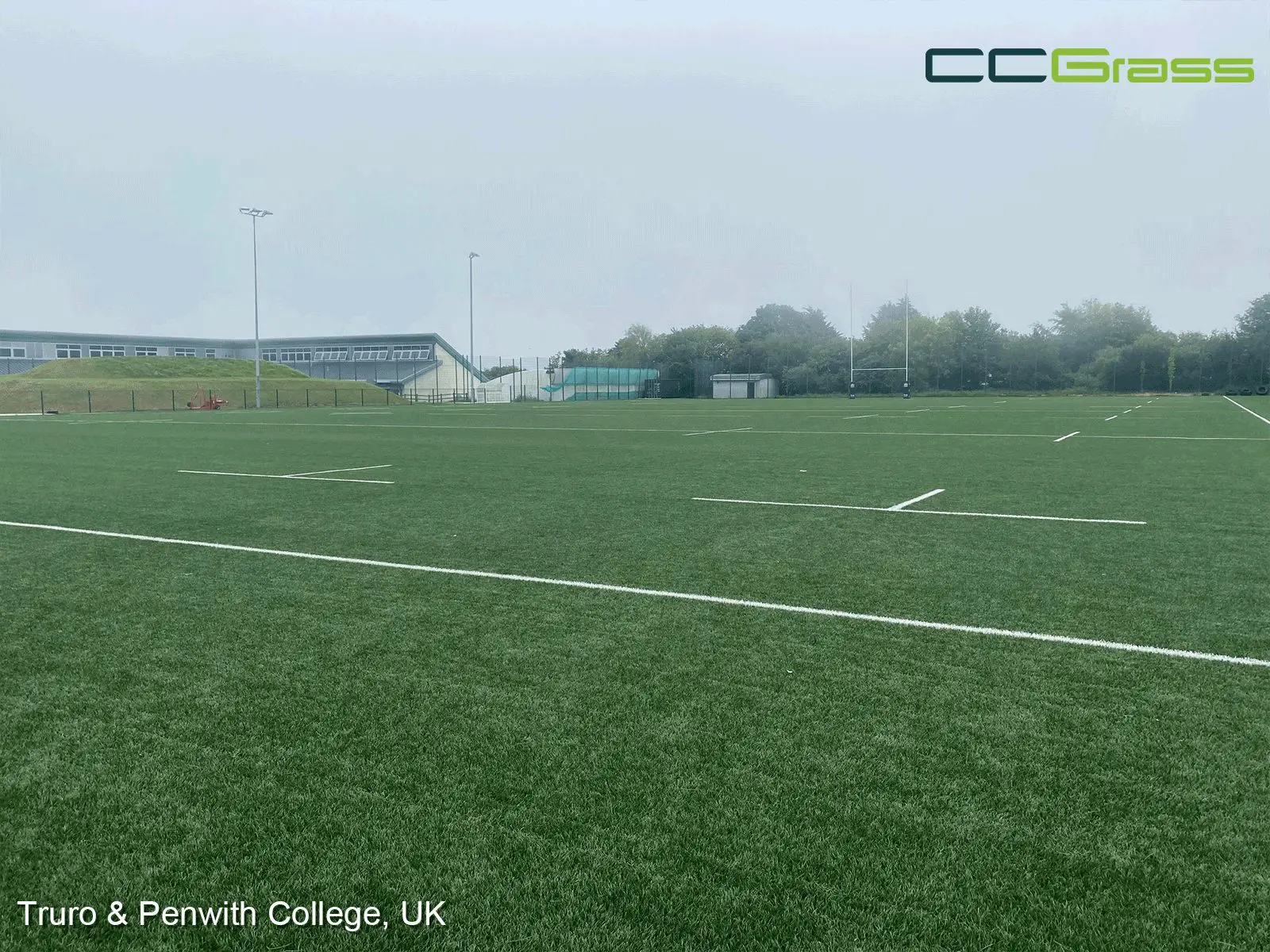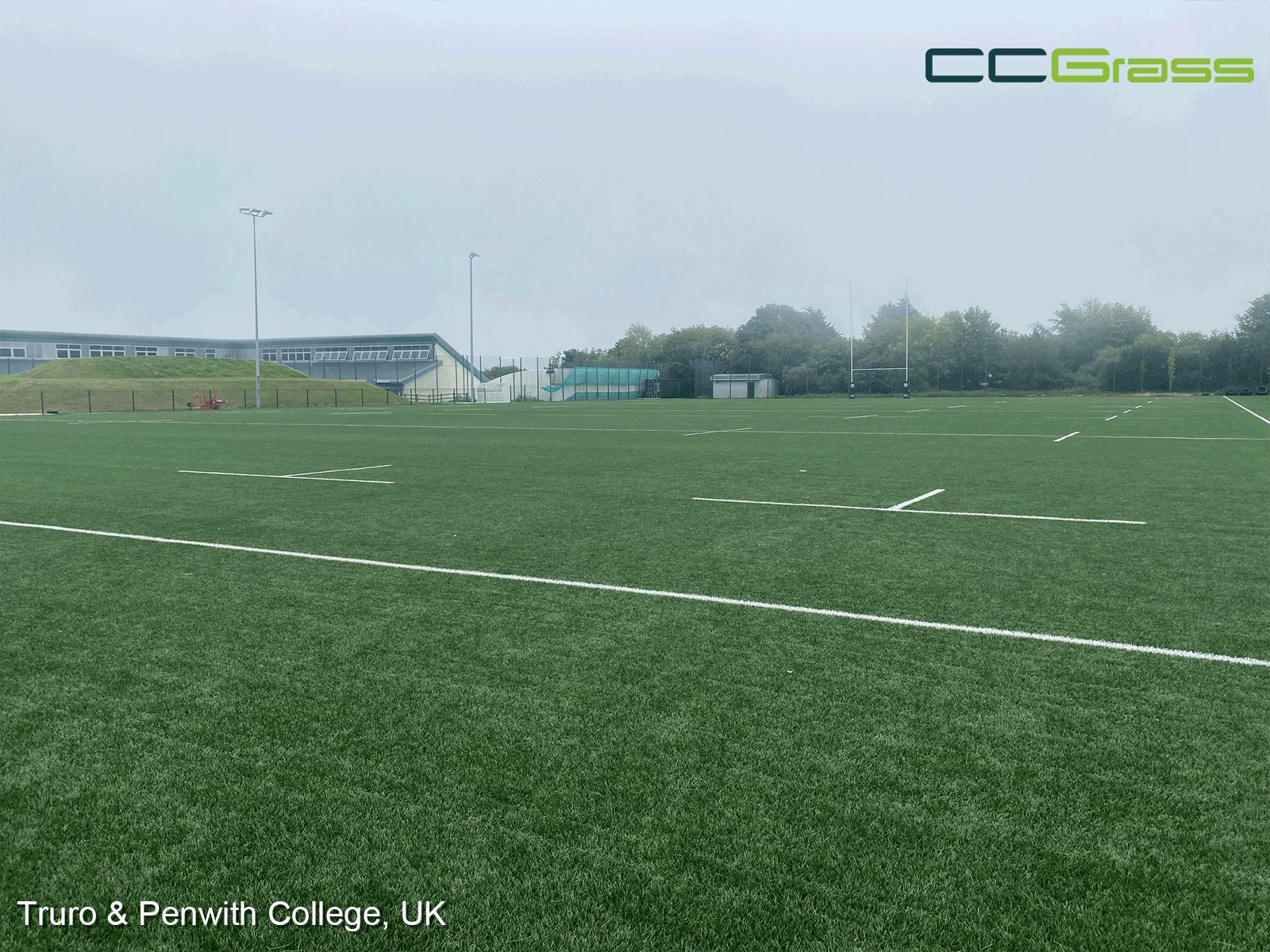 Last week CCGrass UK CEO, Bryn Lee returned to Truro to see how their synthetic turf pitch was performing. Built in 2019 by local company, the Truro & Penwith College pitch features the Superb EX2 60PU surface.
Bryn commented, "The pitch looked and felt great, but more importantly the client and users were absolutely delighted with the surface."
Truro & Penwith College has produced some great players in recent seasons, including current Exeter, England and British and Irish Lions hooker Luke Cowan-Dickie and Jack Nowell, Exeter, England and 2017 British and Irish Lion. The next generation of players , according to coach Marek Churcher, is playing on the, "Best synthetic pitch in the country."
Bryn added, "The feedback I received focused on how natural the system felt underfoot, without the hardness associated with some synthetic turf surfaces. Players commented on how good it was to run on and, basically, play rugby. This is down to the complete system. An unbound stone base definitely helps provide better energy distribution, whilst the 16mm foam pad deals with the safety and extra absorption needed in rugby. Onto this the Superb EX turf includes curly "thatch" fibres, that help stabilize the sand and rubber infill, providing a firm grip for players to push and run on."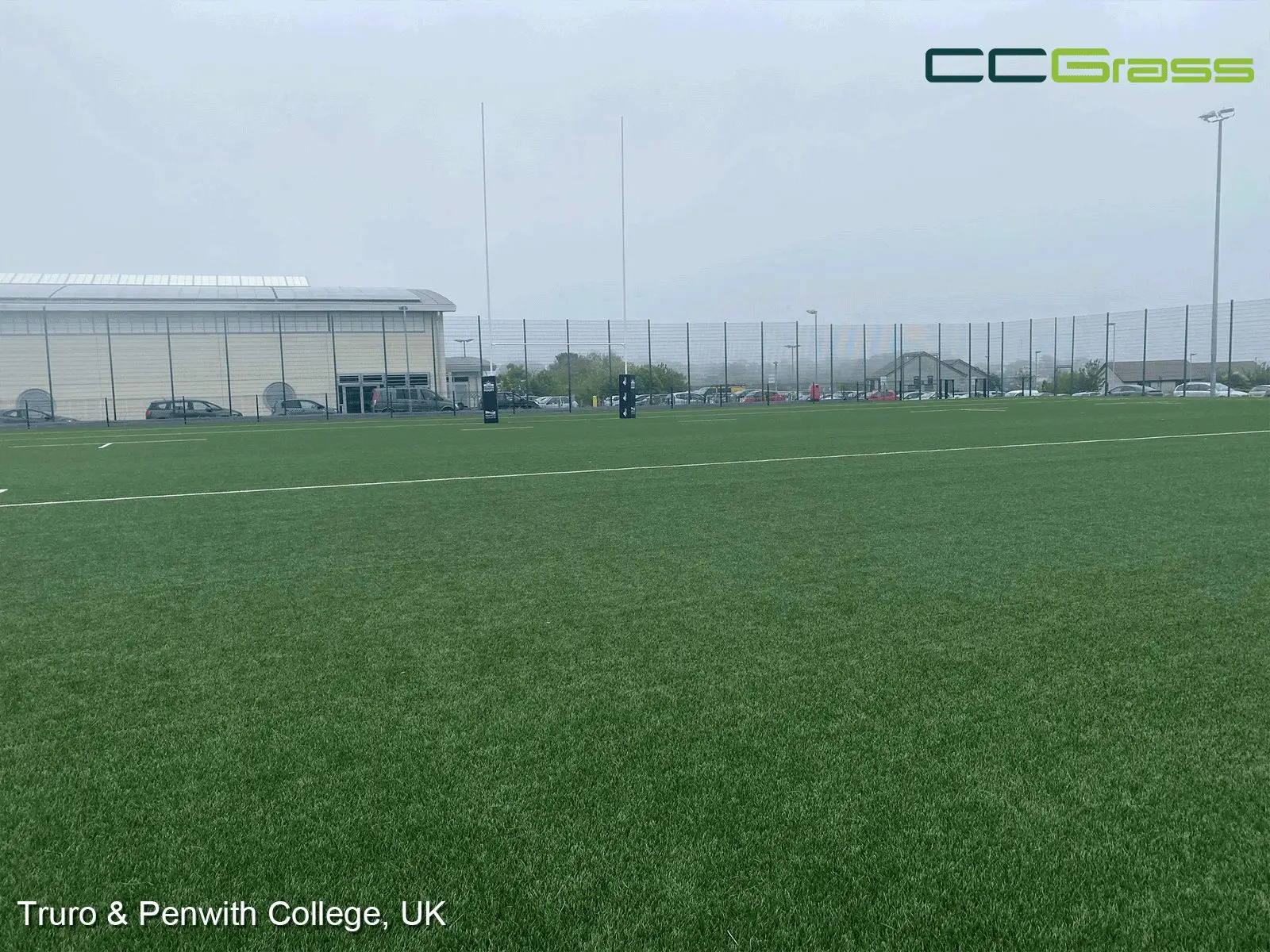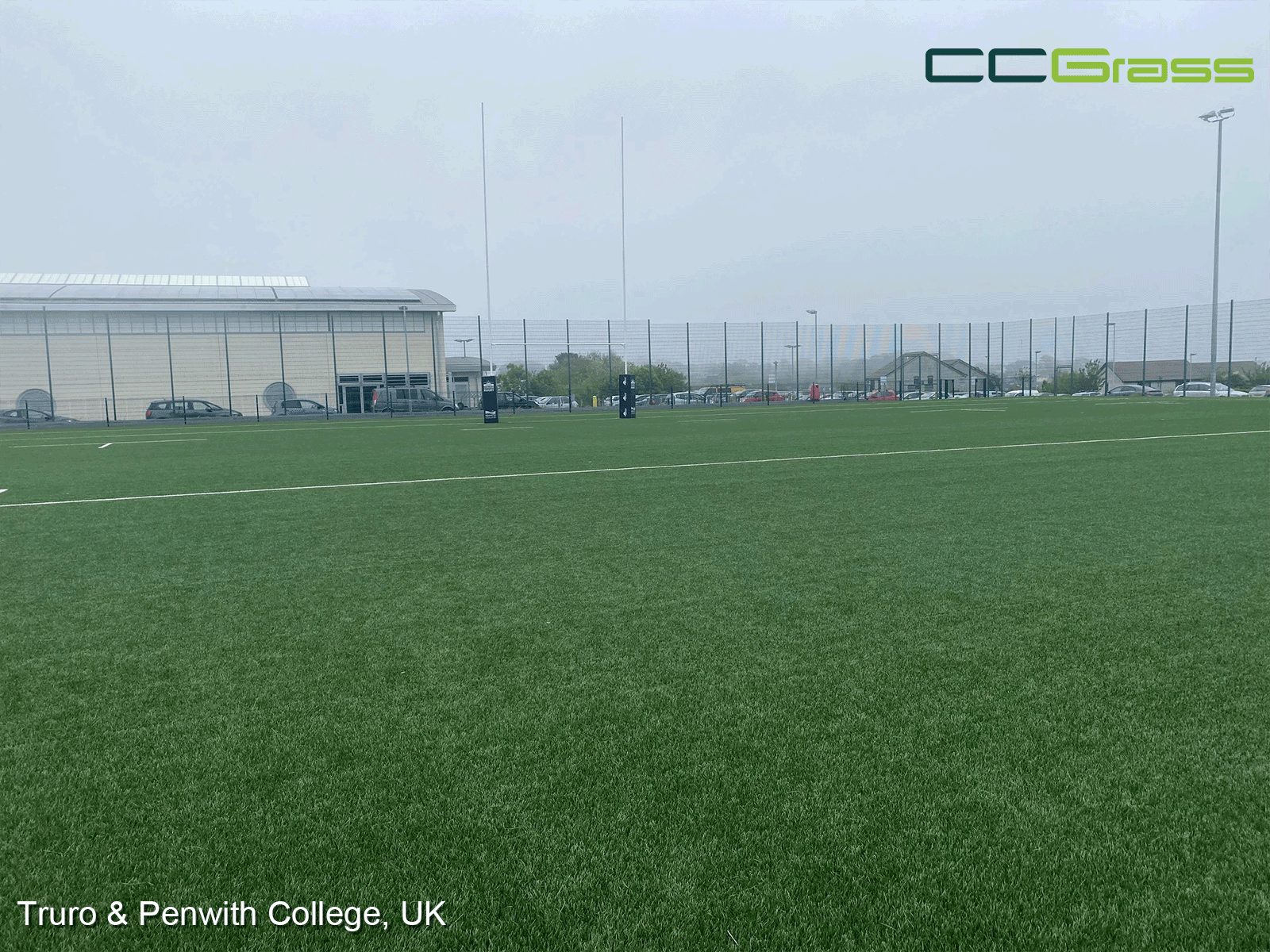 The Truro & Penwith pitch meets World Rugby standards and, if feedback is to be considered, ranks as one of the best synthetic turf rugby pitches in the UK.