Stemgrass – Reliable for 15 Years
Brand Story
"We are always seeking something to represent little bit but strong vitality in our daily life, these unremarkable things matter. As our belief, real sport is what everyone could afford."

Design Principle
Stemgrass keeps its story original and simple. Inspired by real leaf veins from nature, Stemgrass endows itself with the power of nature with the stem in the middle which looks like natural grass with vigorous vitality.
With inspiration and belief, Stemgrass emerged with the hope of inspiring sports. Back to the year of 2007, the first pitch of Stemgrass was completed in Europe.
Over the past 15 years, Stemgrass witnessed a real passion for sport, enjoying moments on good fields, and bright smiles from players, it is the power of growth.
Over the past 15 years, Stemgrass balances the classic and innovation. It integrates with sustainable system materials, such as cork, and PRT, trying to provide sustainable solutions with an excellent sport experience to users.
Over the past 15 years, Stemgrass has always devoted itself to supplying pitches to difficult or disadvantaged parts of the world.
With a strong network of partners and influential organizations, CCGrass successfully helps use artificial grass to improve lives, such as the FIFA Forward Programme, aiming at spreading the joy of sport to every corner of the world.
Originating from nature, the next 15 years for Stemgrass is going on…
Why Stemgrass is so Classic & Trusty?
In 15 years, Stemgrass has more than 5,000 sports fields around the world, averaging 1 pitch per day. There are 110+ certified fields, installed in 4 continents, and 33 countries.
Stemgrass wins global trust by exporting to over 60 countries. It balances classic and innovation, striving to provide users with sustainable solutions with a superior sports experience.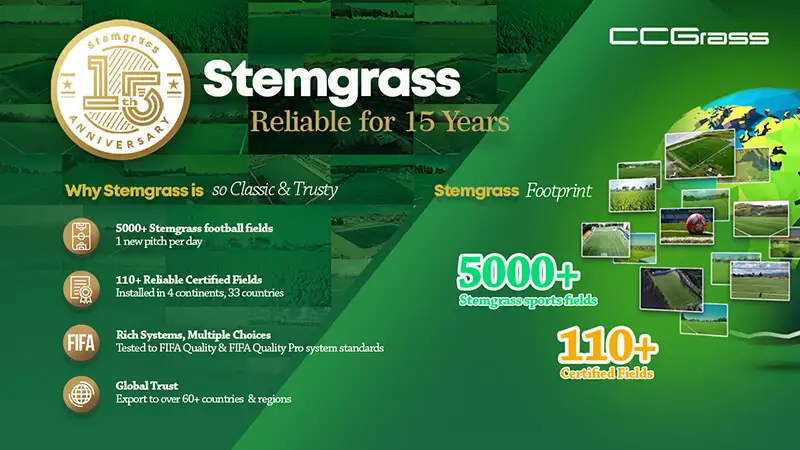 Why Stemgrass?
Inspired by natural leaf, Stemgrass keeps itself an insight into nature. Just look like the vein running through the leaf, Stemgrass has a stem in the middle that looks like a nature leaf with strong growth power.
Precisely, Stemgrass is valued for its durability and natural appearance. The turf is resilient enough to allow natural ball behavior.
Natural Appearance
High Durability: Lisport 50,000 cycles
Soft and player-friendly
Available for use on various levels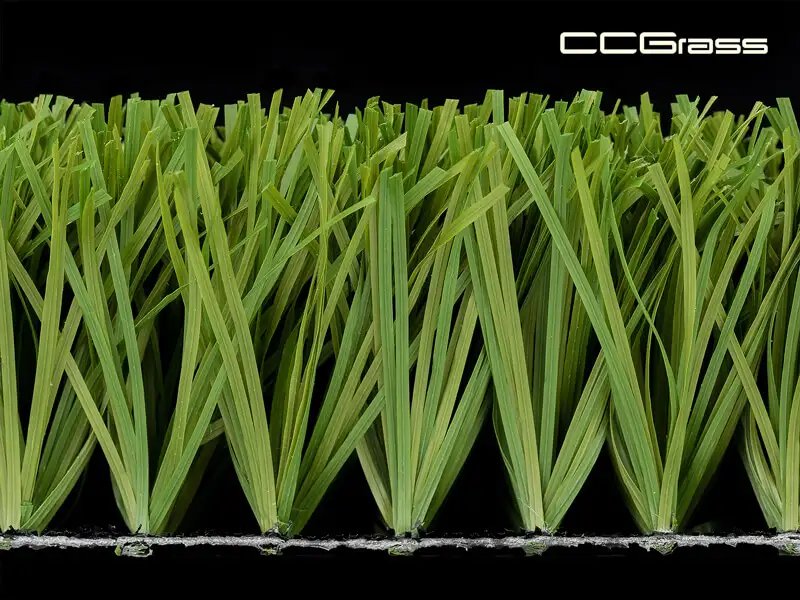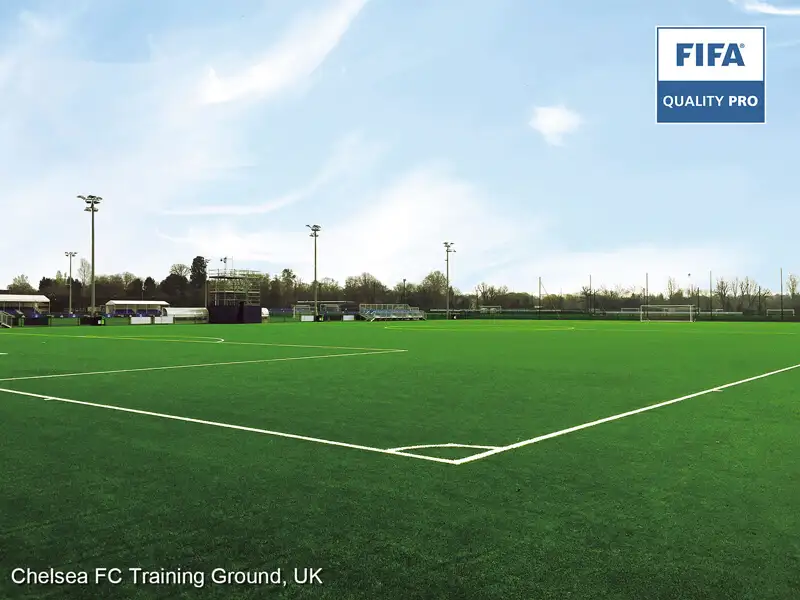 Recommendation from Chelsea
"The quality of surface and installation is excellent and senior players have trained on it with nothing but compliments for its performance and comparison with top natural turf. Our experience with CCGrass has been incredibly positive and we have no hesitation in recommending CCGrass to other football clubs looking for that extra special surface."

— Jason Griffin, Chelsea Club