Rossington All Saints Academy pitch ready for play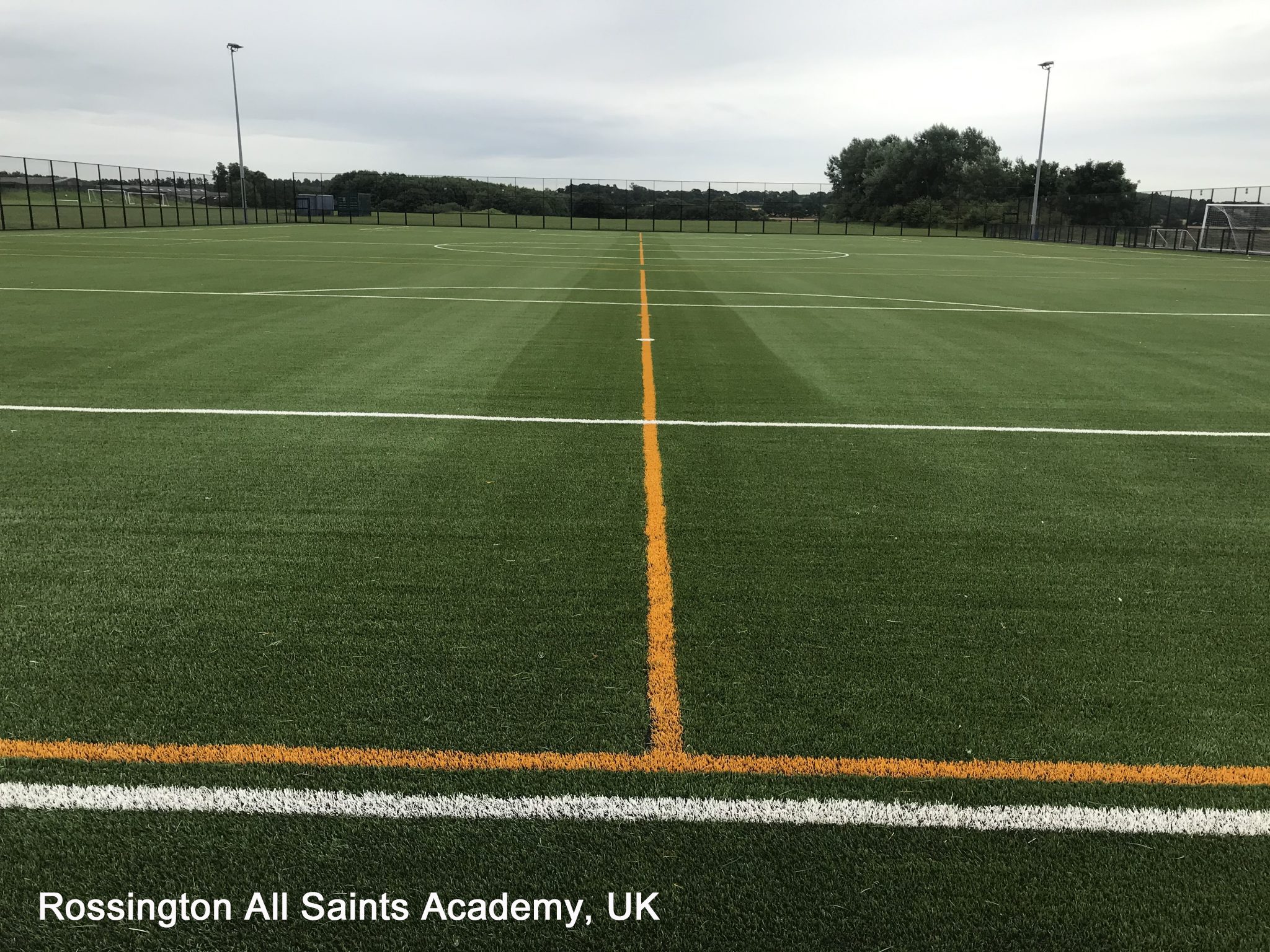 CCGrass at Rossington All Saints Academy
CCGrass is proud to present Rossington All Saints Academy's new pitch. A fantastic resurface with excellent results, produced by A S Sports System, using a CCGrass surface, at the academy in Doncaster, Yorkshire.
According to the local paper, the Doncaster Free Press, Rossington All Saints Academy was previously rated with a negative score. In recent years, however, the Academy has made great efforts to build its reputation back up, now rated third in Doncaster when it comes to how much value has been added to the school – according to League Tables. The school's pitch received external funding, ensuring its facilities are on par with the rest of the improvements the school has made.
The local contractor, A S Sports Systems, began work by repairing the base of the previous pitch, before applying the CCGrass system, Ultimate 60X-13. The grass was installed on the main pitch, as well as the pitch surrounds producing a complete and finished result.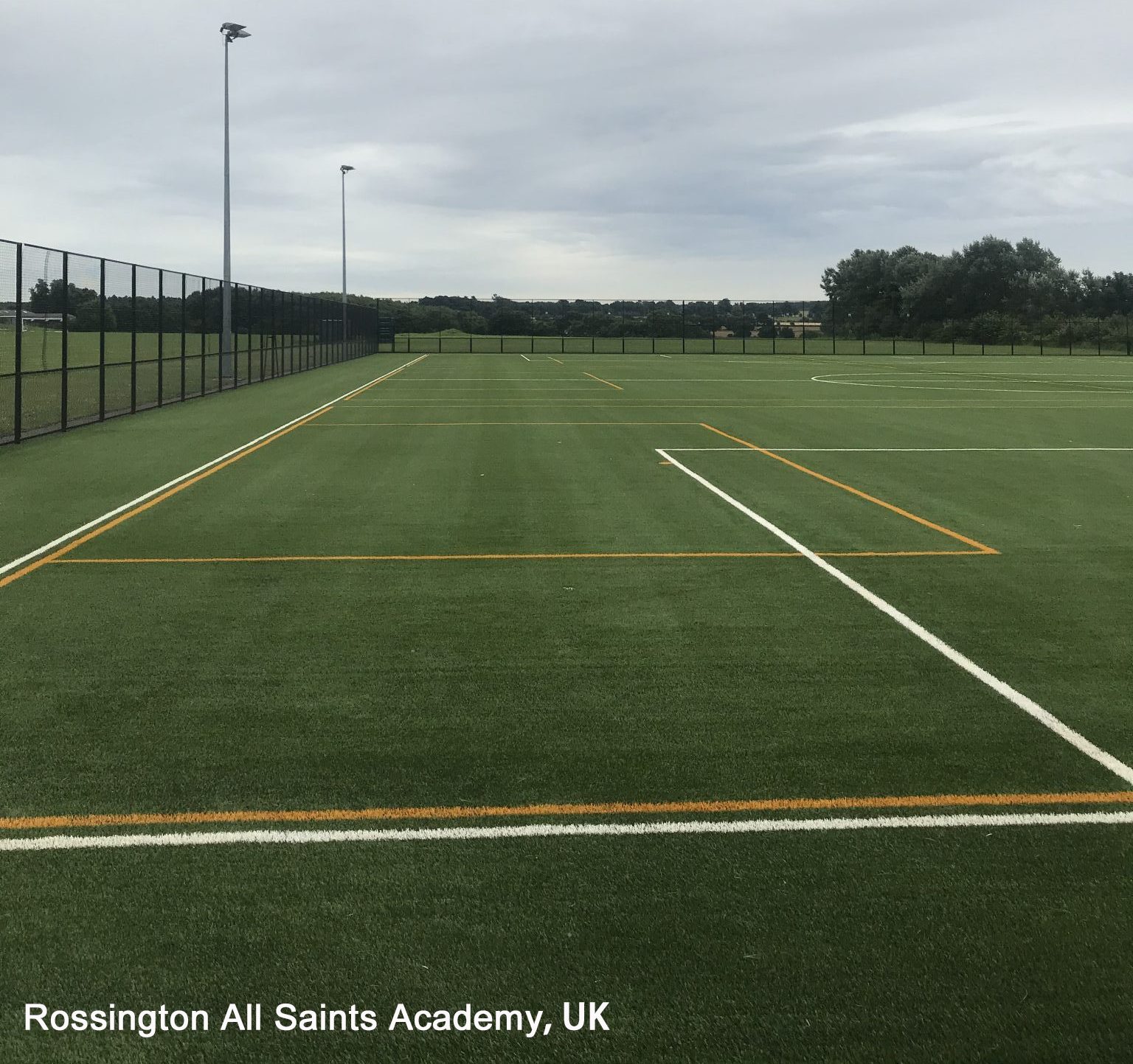 CCGrass Ultimate 60X-13
The Ultimate yarn that was used on the pitch is soft to the touch, particularly player and user friendly whilst also being extremely durable. The fibres have two tones, which adds to the overall natural look of the grass.
Jamie Forrester, Business Development Manager of CCGrass UK, comments, "The surface installed, Ultimate 60X-13, is one of our top products for football. We hope Rossington All Saints Academy will enjoy using their new pitch when they return to school in September."