De Lacy Academy Pitch Update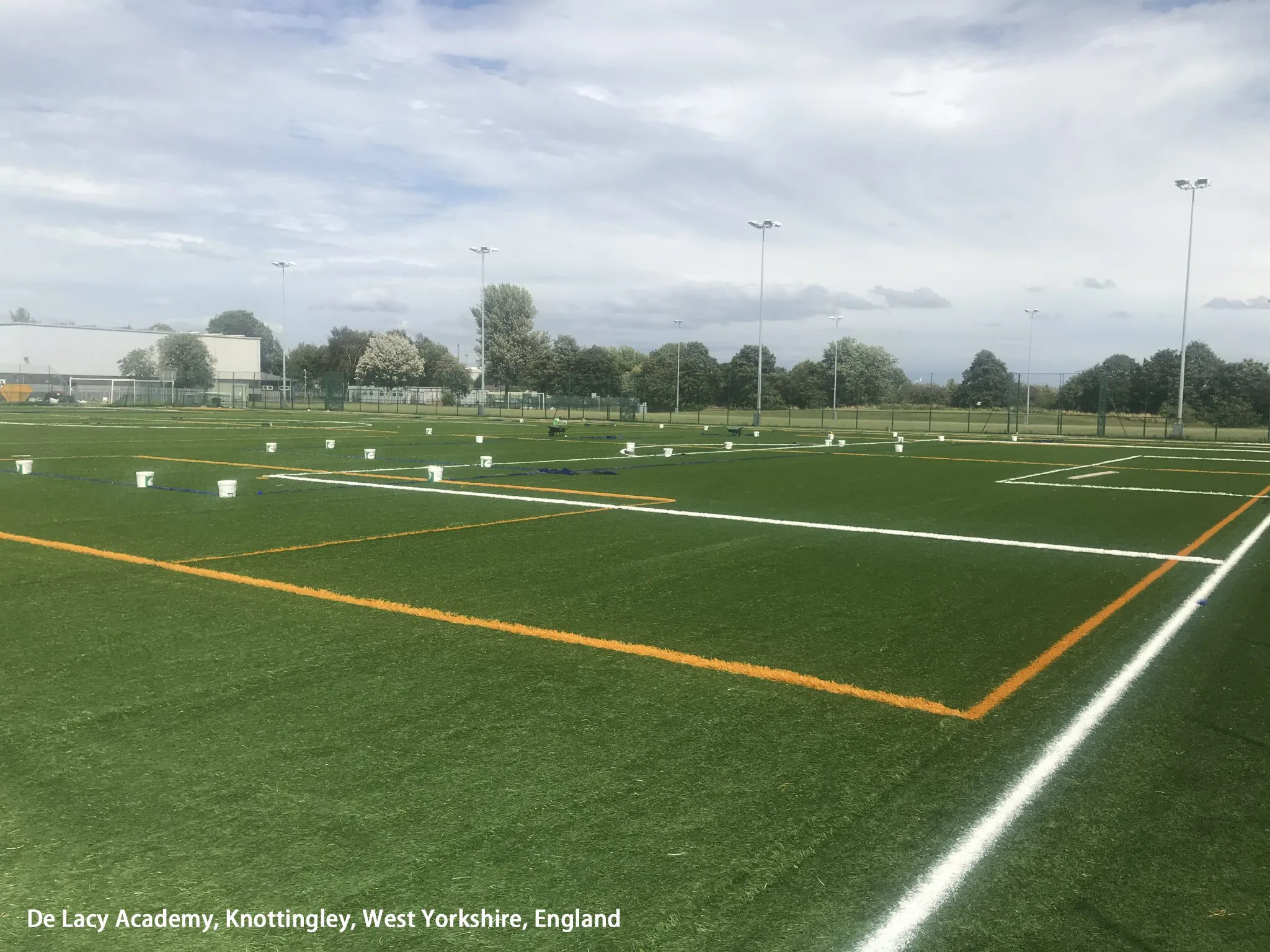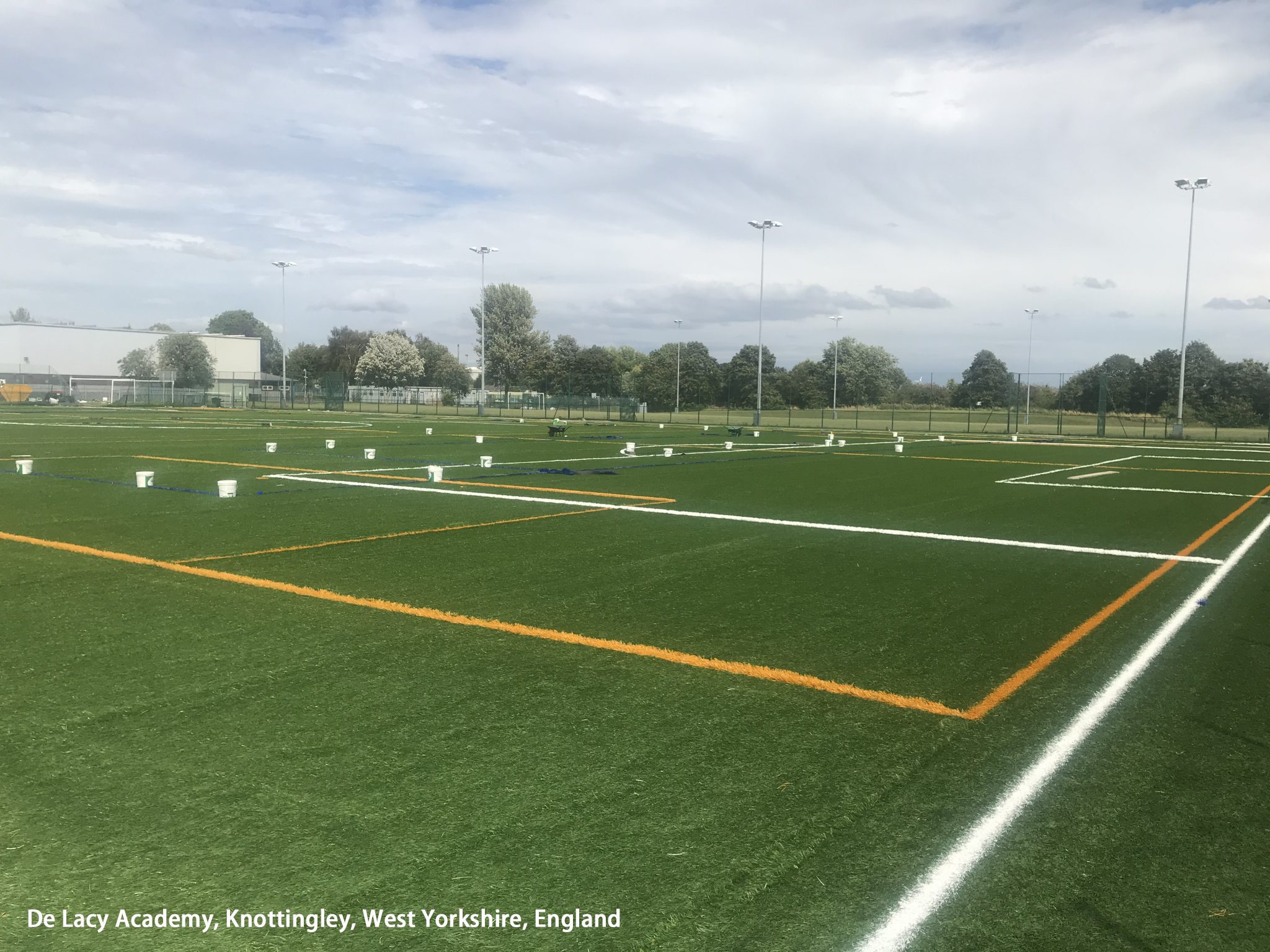 CCGrass Ultimate 60 at De Lacy Acdemy
This summers project, at De Lacy Academy in Knottingley, was completed on August 14th 2020, with testing to take place this week on their new top quality football surface.
Specialist contractor, AS Sports Systems, has been on site, during July and August, to ensure the project is completed in good time.
Jamie Forrester at CCGrass has also been on site, overseeing the project, and says "The installation of our Ultimate 60 carpet at De Lacy has gone smoothly, due to our specialist partners, A S Sports Systems, working hard to ensure a perfect result."
The chosen CCGrass carpet, Ultimate 60-BL, will provide De Lacy with a great football performance. The Ultimate yarn has a flat and wide shape with a thick central spine. It is a particularly soft yarn, which is very player friendly, whilst also being extremely durable. The yarn is in-filled with a base layer of sand and a performance layer of SBR to support the system. The two-tone green Ultimate fibres add to the overall natural appearance of the pitch.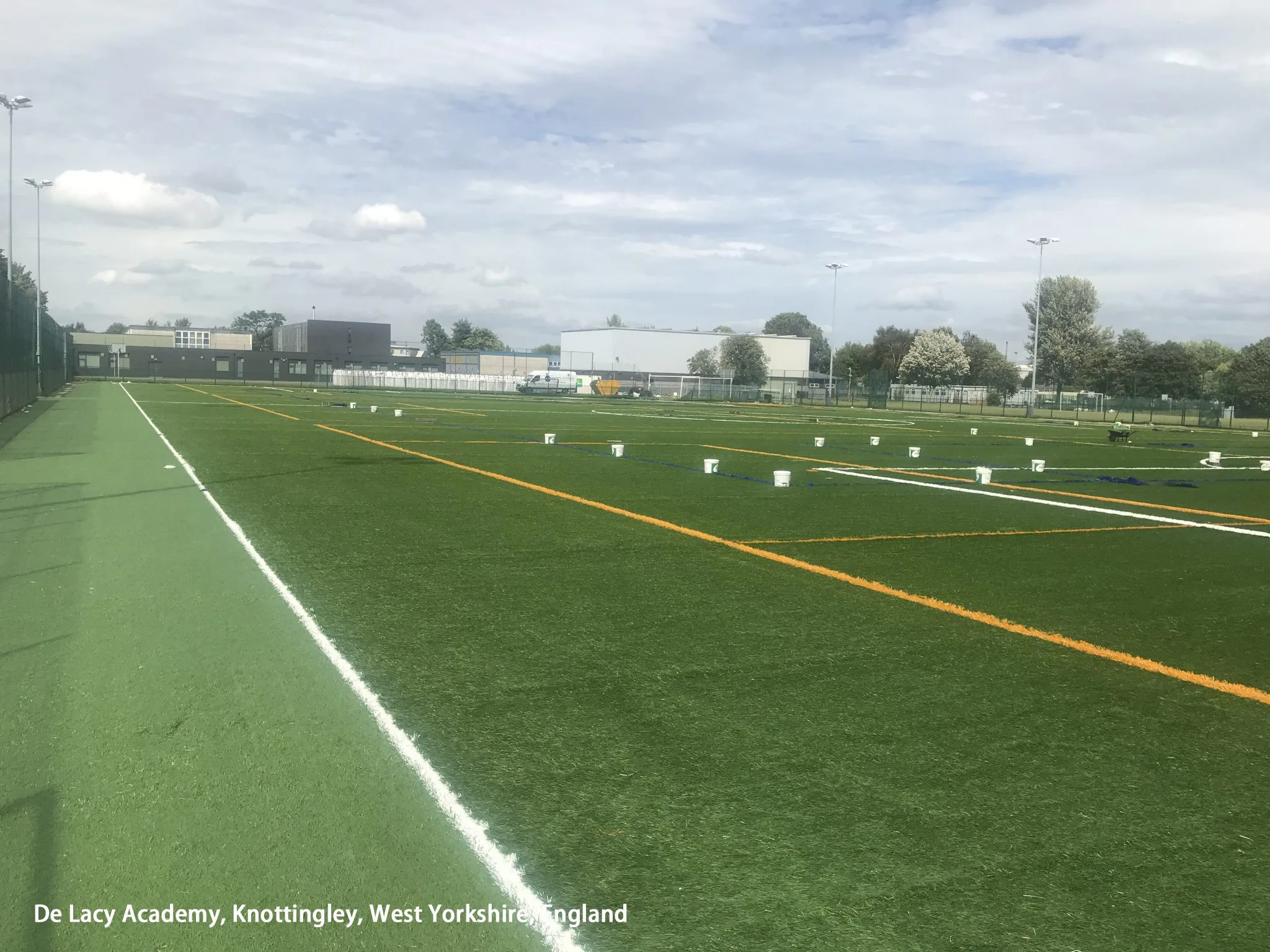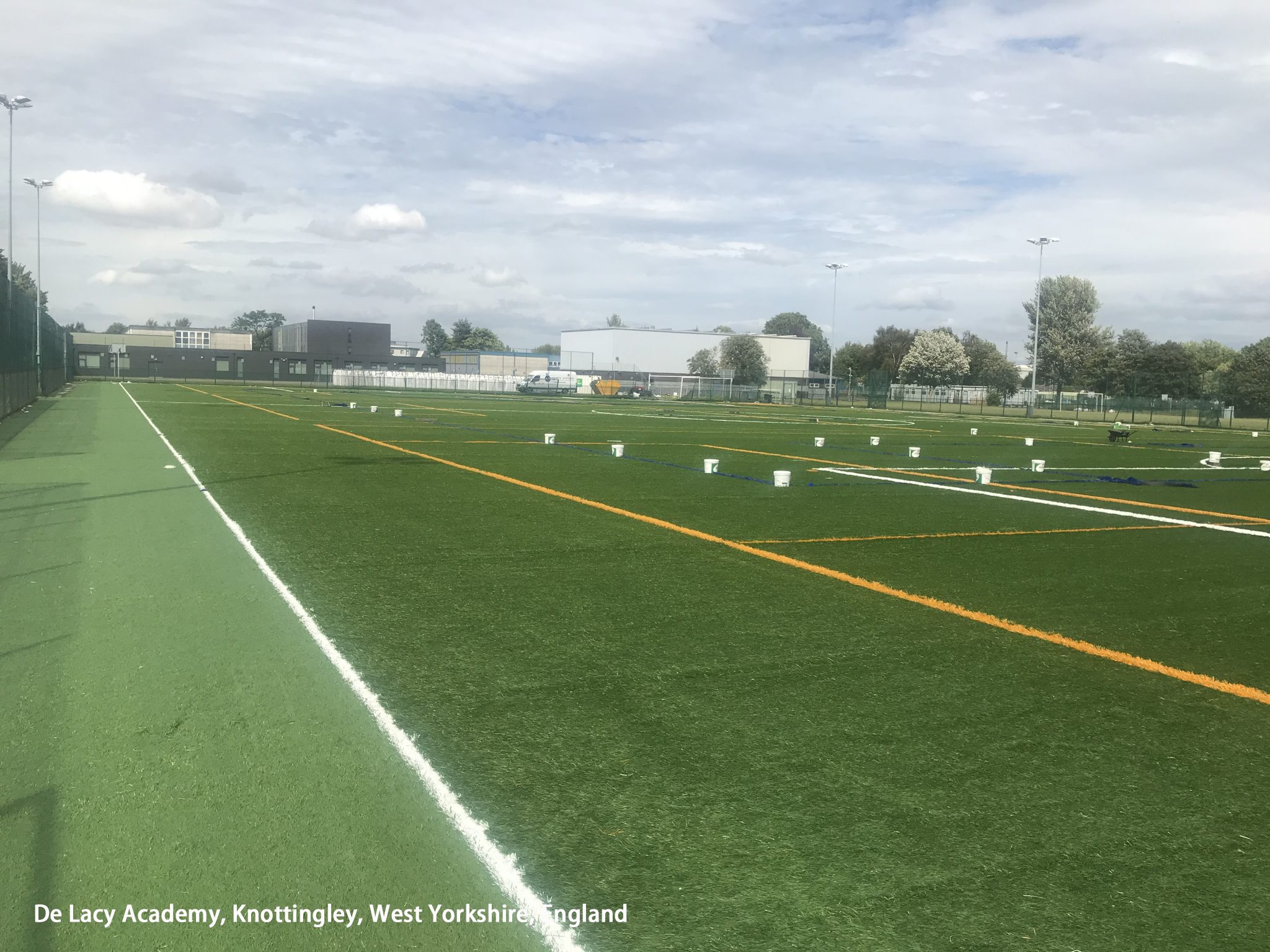 Jamie added, "All feedback has been positive so far, and once testing is complete, it'll be great to see it in use."
We look forward to speaking with teachers and pupils at the school in September, once they're back at school and able to try out their new football pitch.