How important is the right system for your synthetic turf pitch?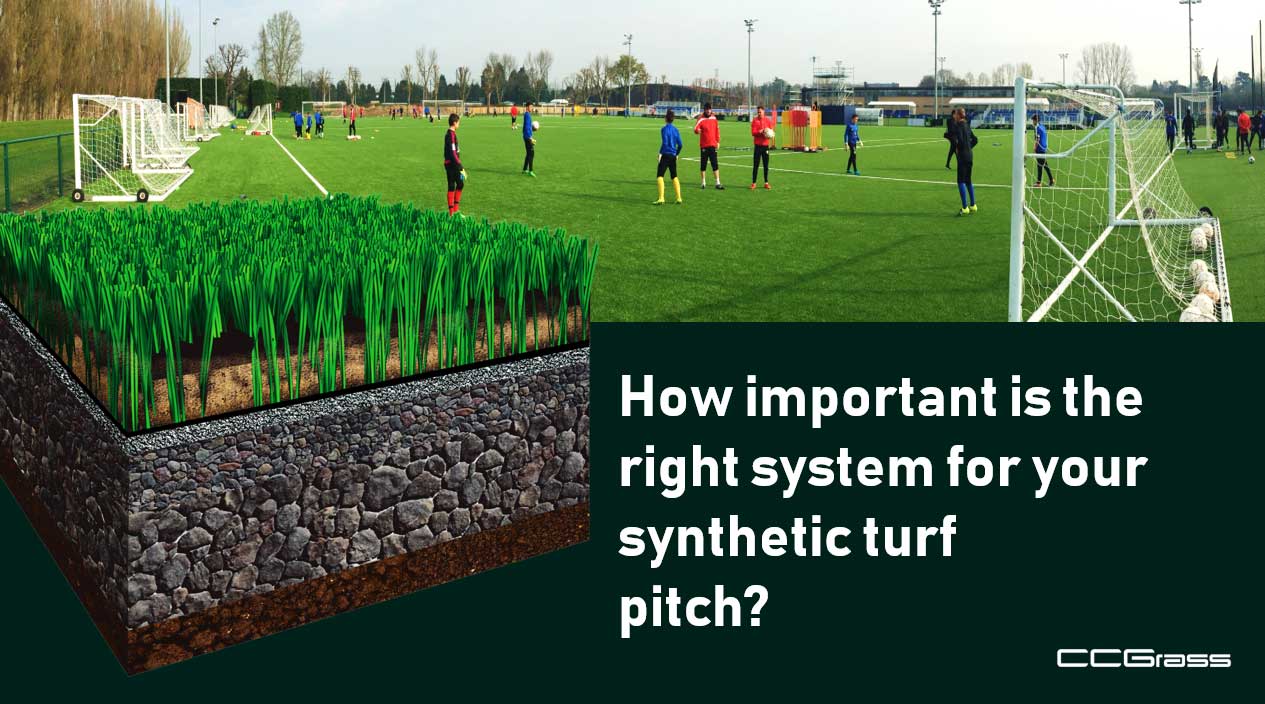 The advent of "Value Added" synthetic turf pitch systems has been a long time coming, and even now many installed pitches are only designed to pass the relevant field test, at the lowest price. Often, this can be at the expense of long term performance and ongoing value.
For example, a long pile (60mm) 3G surface with a layer of sand and SBR rubber, when laid onto stone or, worse, asphalt, can hit the highest football standards. But this system will need more brushing to regulate the deeper rubber layer, and is likely to see the fibre flatten quicker due to the hard base, eventually the field's performance will drop and lead to earlier replacement.
In comparison, using an appropriate resilient shockpad, under a shorter pile (45mm) 3G surface, needs less SBR rubber infill, meaning less movement and reduced maintenance. Further the surface carpet is now on a smoother base, with a little "give", that protects the back of the carpet. By reducing the pile height, the number of fibres above the infill can be increased, thereby improving and maintaining for longer the playing performance, as well as life expectancy.
Such systems can be tested in the laboratory to ensure they pass the relevant tests, but it is player feedback that counts as much, and the popularity of "system" fields is finally convincing owners, pitch designers and consultants to upgrade the specifications.
The only valid argument against opting for a value added artificial grass pitch system has been cost. Of course, upgrading a pitch by adding a shockpad will cost more; the extra life expectancy from the surface, the fact that a good shockpad will last at least two lifetimes, and the reduction in pitch brushing maintenance means that the long-term value counters the increased up-front cost.
At CCGrass we have developed specific football pitch systems, with our extensive range of 45mm pile heights tested with different shockpads. For more information on our "Value Added" synthetic turf football pitch systems, just contact us.