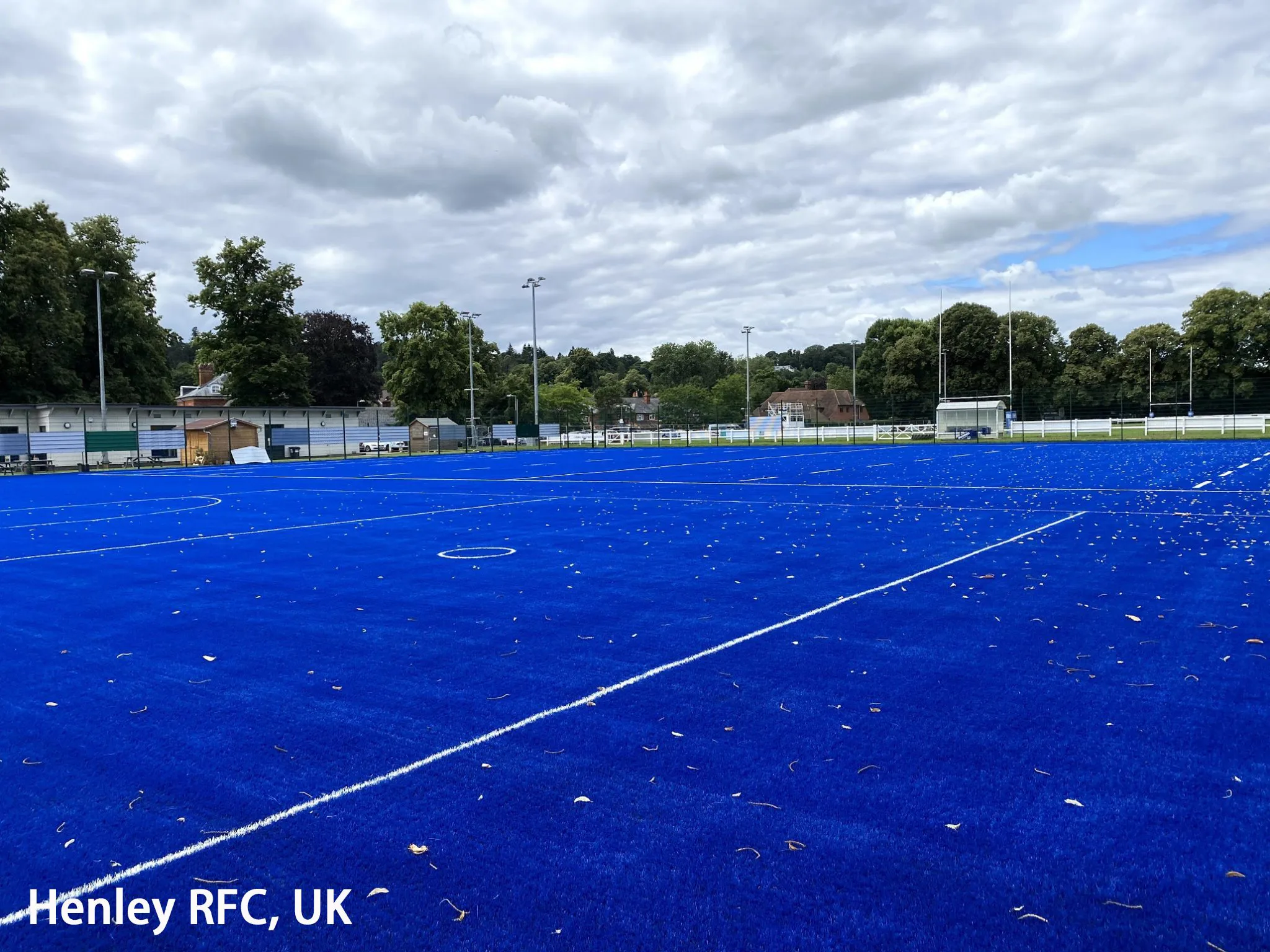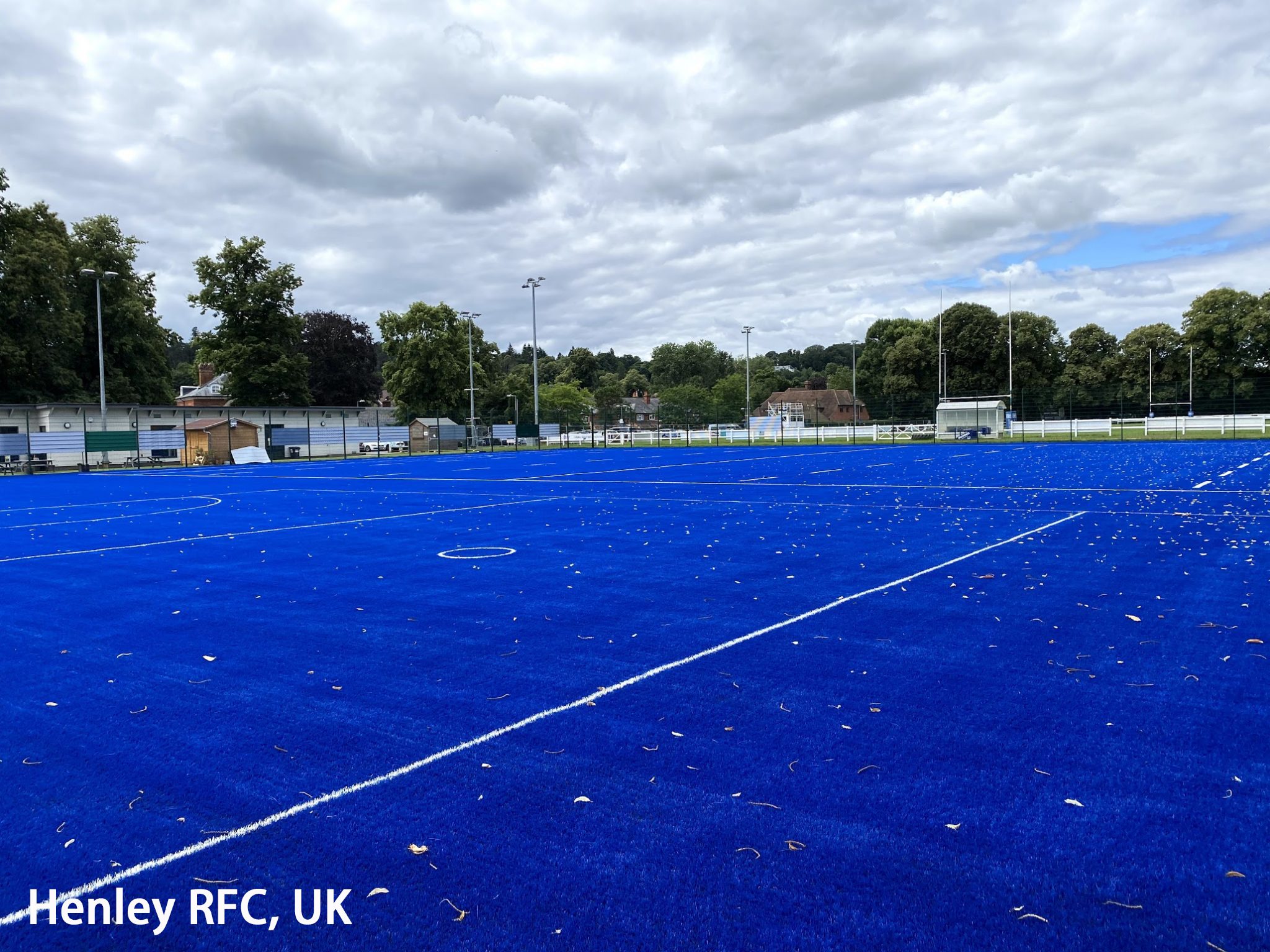 In 2004 Sir Clive Woodward, a former coach at Henley RFC, opened the new synthetic training area. It was one of the first in the country and paved the way for other clubs and the RFU to look at this new, revolutionary surface as suitable for rugby. Now, 16 years on, a new, equally exciting synthetic turf, from World Rugby Preferred Turf Producer, CCGrass, has replaced that surface.
Bryn Lee, CCGrass European Office CEO, was involved in the original installation and its replacement; "When Henley installed its first synthetic turf, it changed the club, making so much more possible. At the time I was coaching their U-10 team, and for the next few seasons, we benefited from having a facility that other clubs didn't have. We took advantage of this and from that team, produced 2 future full internationals. So, when I was approached by club Chairman Chris Nixon, I was delighted to help the club replace their original turf."
Bryn continues, "Chris wanted something a little different and colourful, and chose to have his turf, blue. We also decided to add Rugby X pitch markings, to make this the first permanent Rugby X pitch".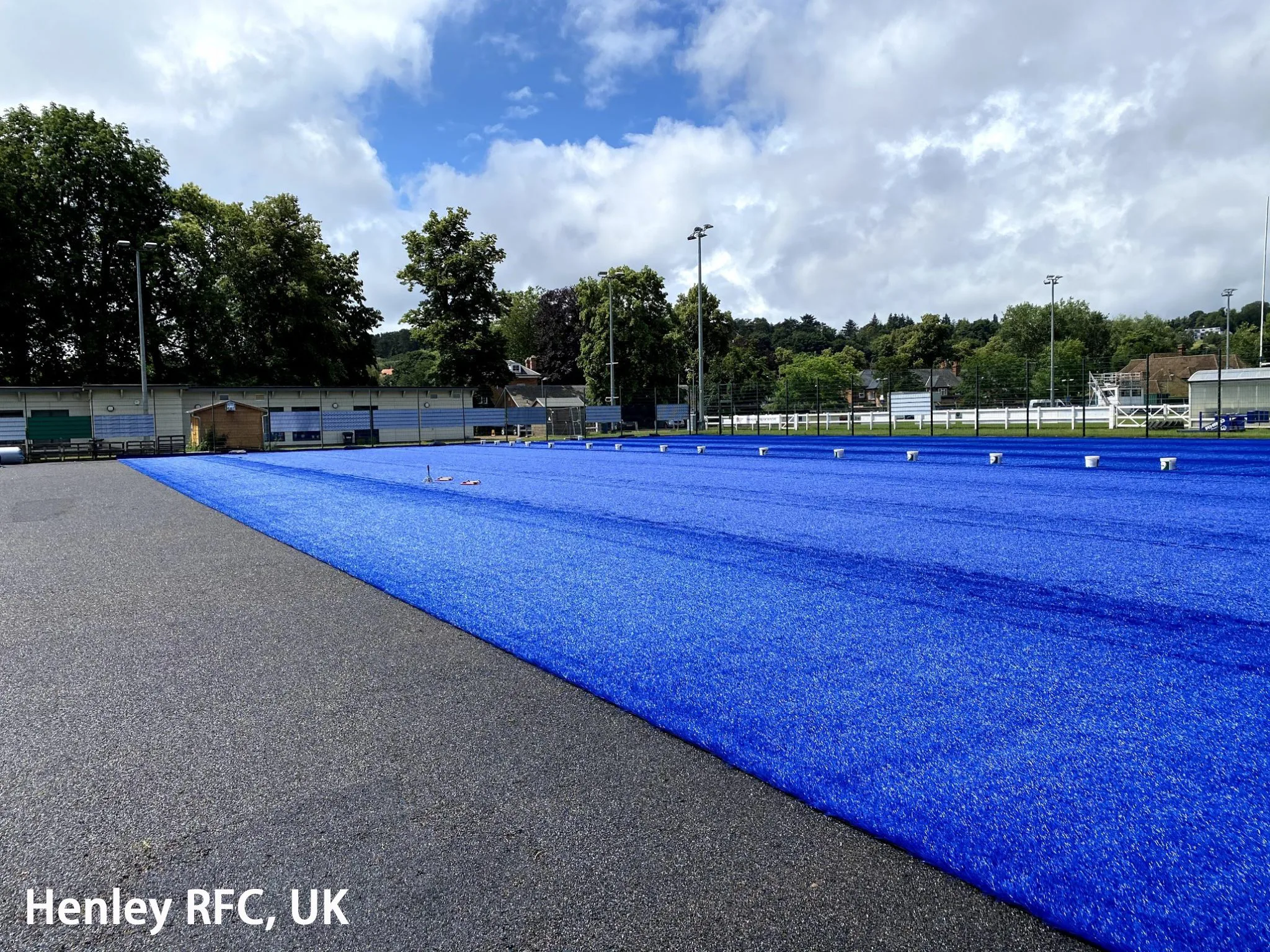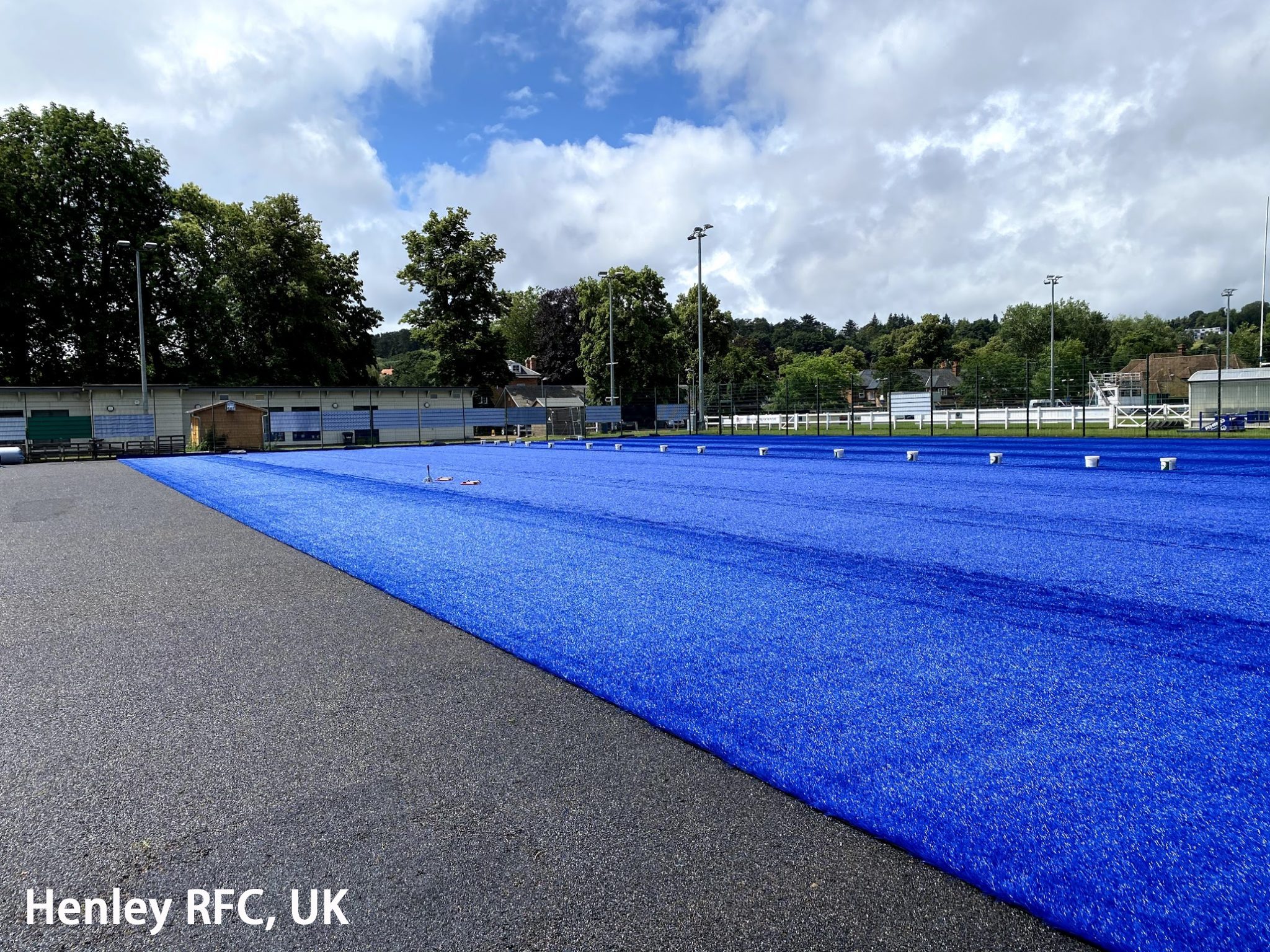 The old turf was lifted by specialist contractor, A S Sports Systems, whose owner and CEO, Andy Whelan, commented: "We expected trouble from the pad beneath, but some remedial work on the levels was all that was needed. The new surface was easy to install and has now been tested to World Rugby standards." 
The chosen "new blue" surface is the CCGrass Max 60-15PU. Bryn explains more; "The Max 60-15PU is made from C8 polymer, which means that it is stronger, more resilient and softer than other synthetic grass fibres, making it excellent for rugby use. Apart from the exciting colour, this really is an advanced surface, with a stronger PU backing, which I believe will benefit the current and next generation of children and adults that play on it, even more than the original surface did."