Hemsworth Miners Get a New Pitch
The CCGrass pitch is laid and filled at Hemsworth Miners Welfare FC in the UK, with our local partner orchestrating the whole thing. This high spec FIFA standard field will provide additional safety as well as performance to the players thanks to the high quality base system and the extra strong Superb fibres. The Superb surface is guaranteed for 12 years and is proving a real winner with professional football clubs.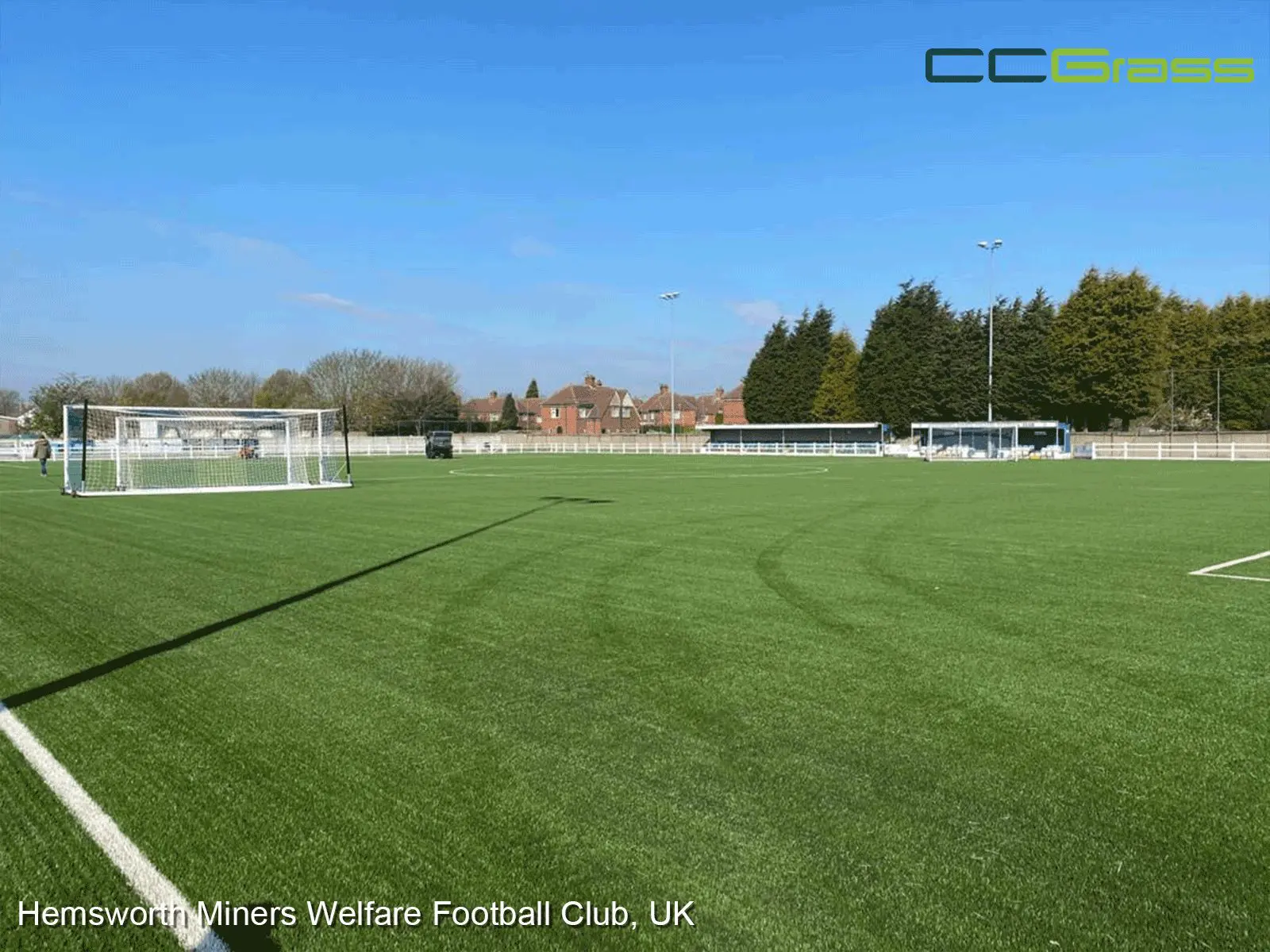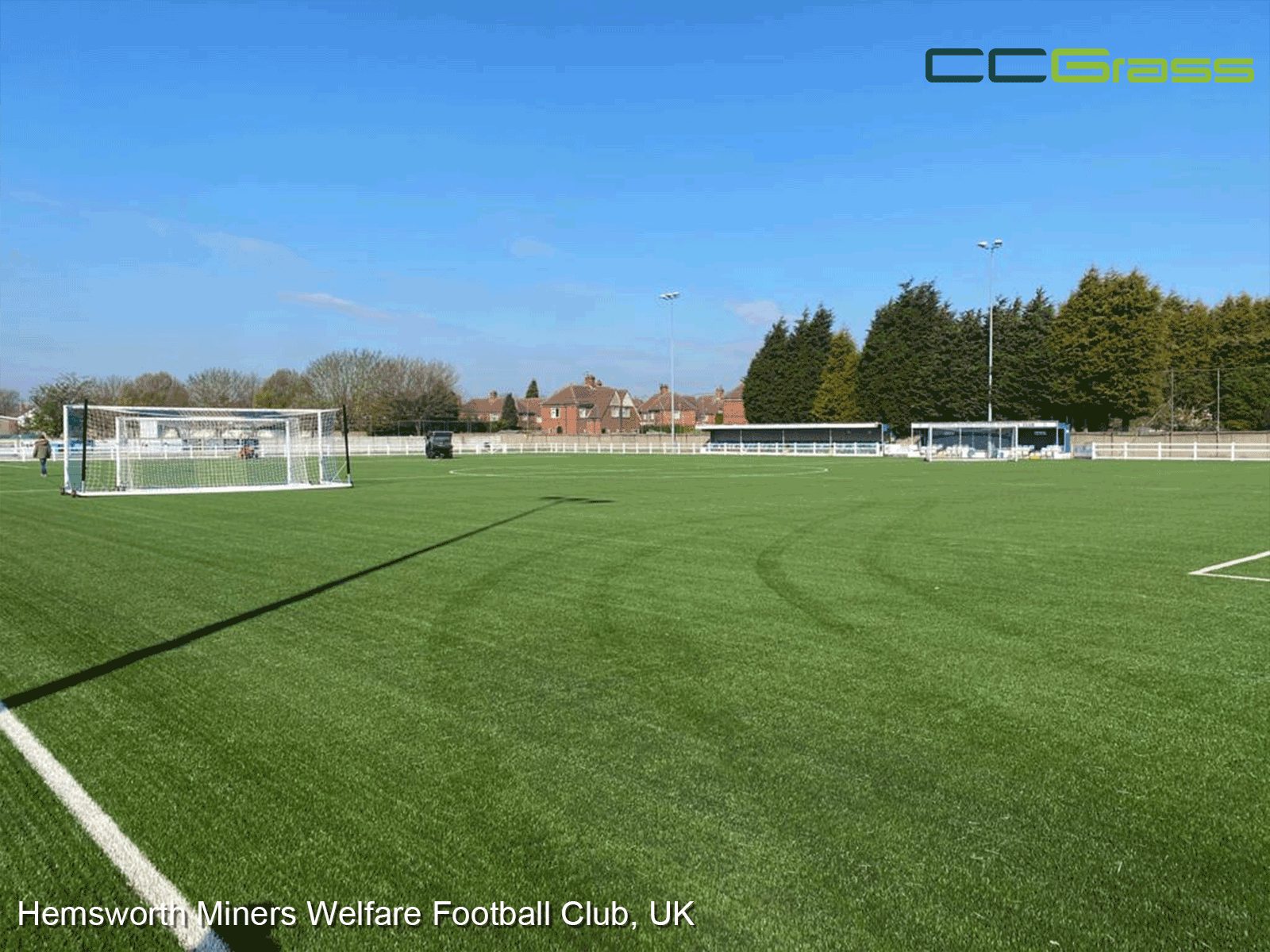 As the world's largest artificial grass manufacturer, CCGrass has become FIFA Preferred Producer since 2013 and till now has over 250 FIFA certified fields worldwide. Our sports turf products have served clients from multiple regions with varying needs, including professional football clubs, government bodies, universities, and schools etc. around the world.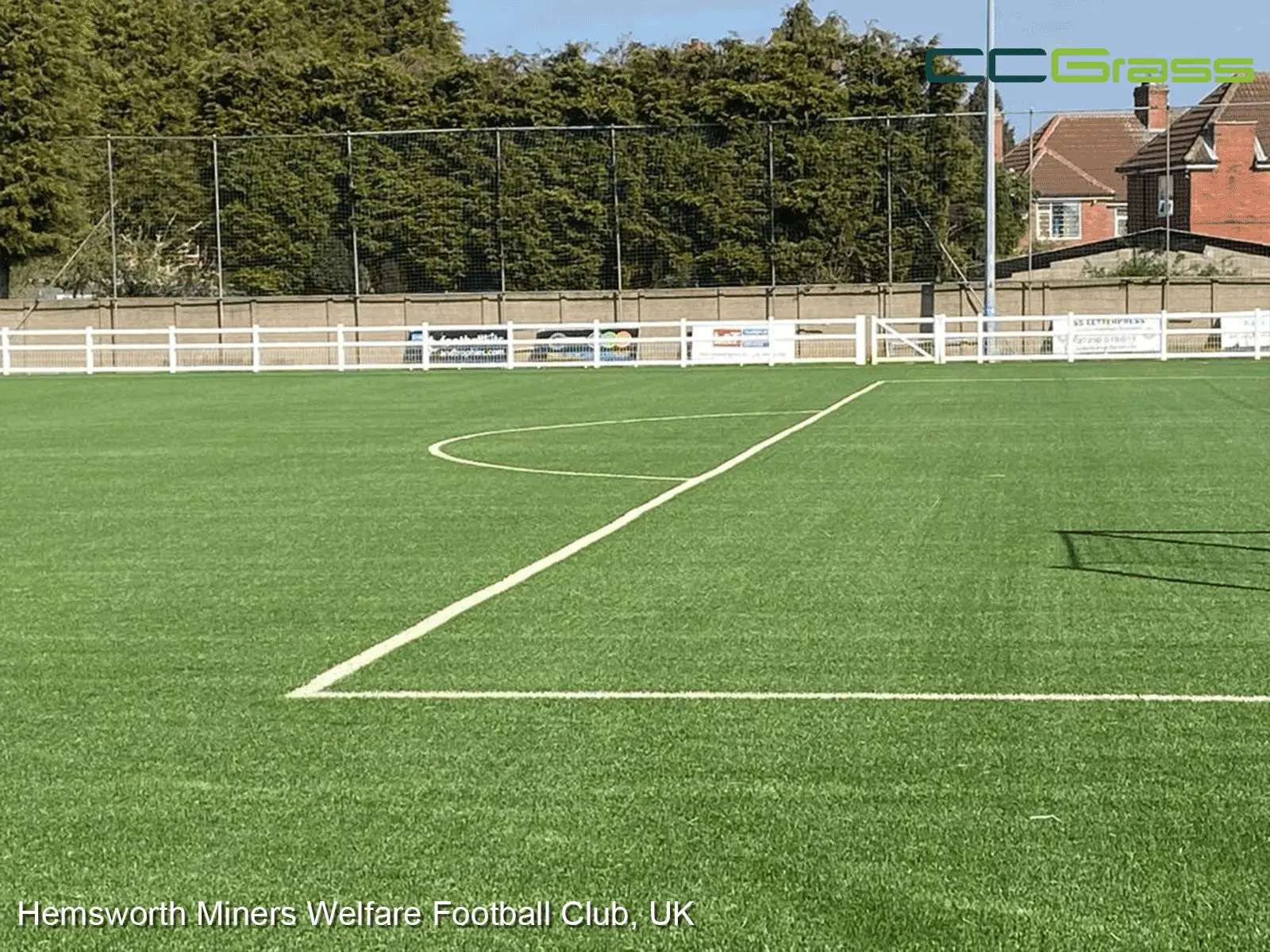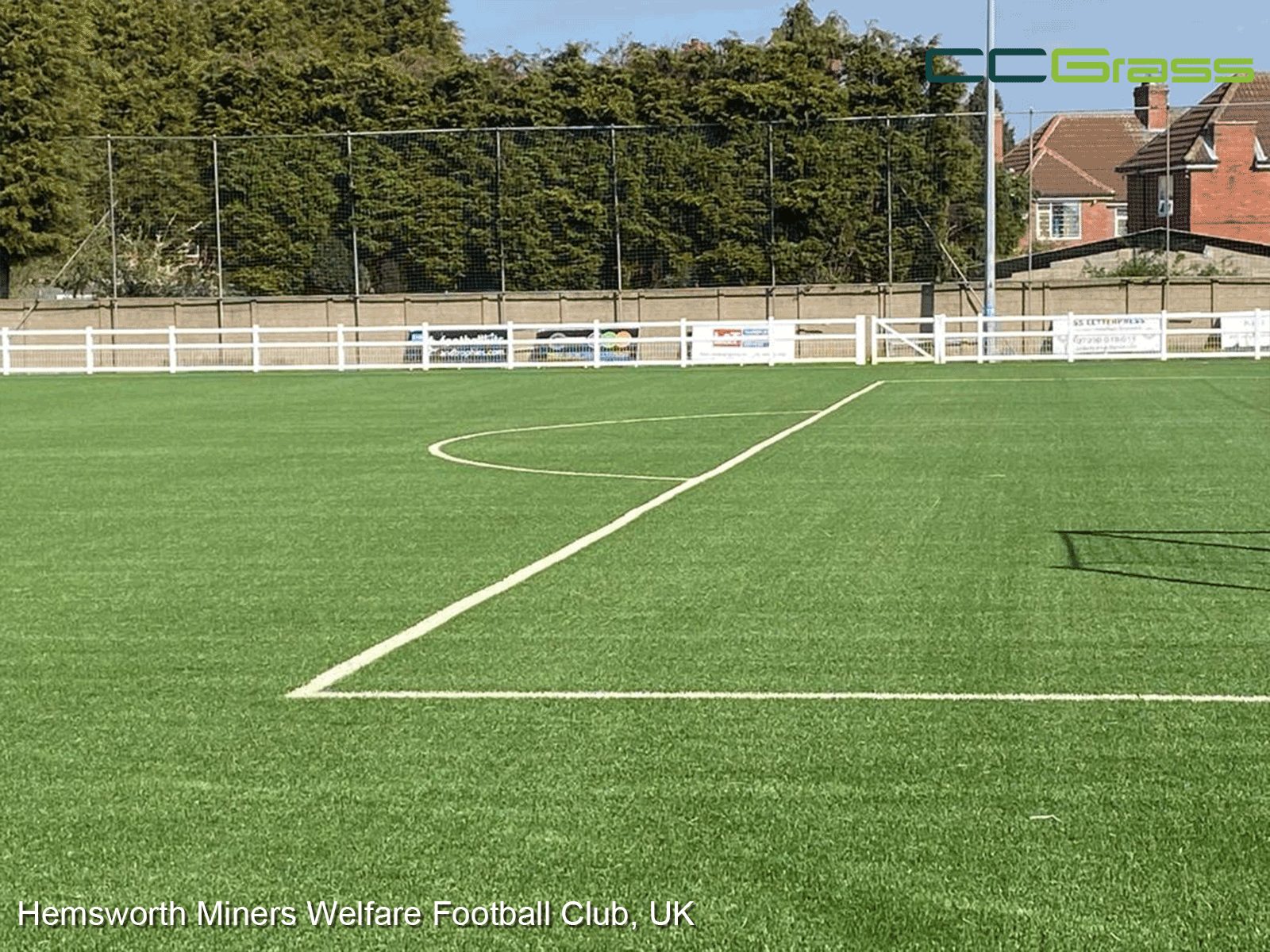 The chosen surface provides a top-level football pitch and is installed onto an exceptional base, which means the whole system offers superior play characteristics. Due to the ability of Superb's fibre to "stand up", ball roll is as close to a high-quality natural turf pitch as possible, whilst the ease with which the yarn allows players to twist and turn takes football on artificial grass to a new level.
We are pleased with the success of Hemsworth Miners Welfare FC's CCGrass pitch and we wish the club all the best for their future.