FIFA Quality Field for the Frajanas Municipal Stadium in Spain
Recently, the CCGrass artificial turf field for the Frajanas Municipal Stadium (ESTADIO MUNICIPAL FRAJANAS) in Spain tested to the FIFA standards and obtained FIFA Quality certification.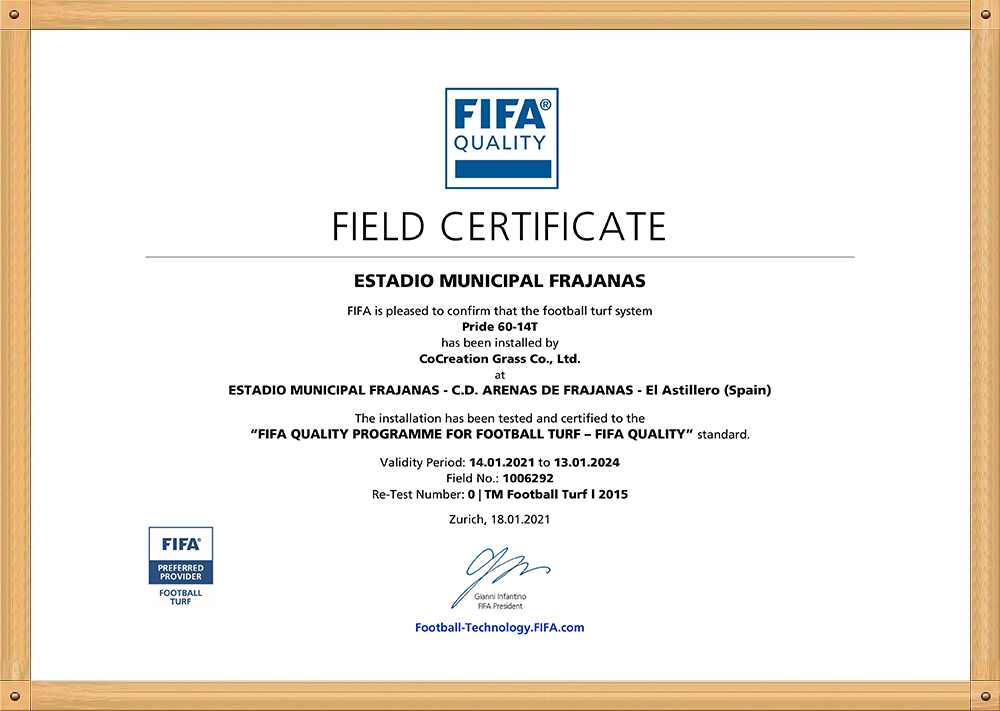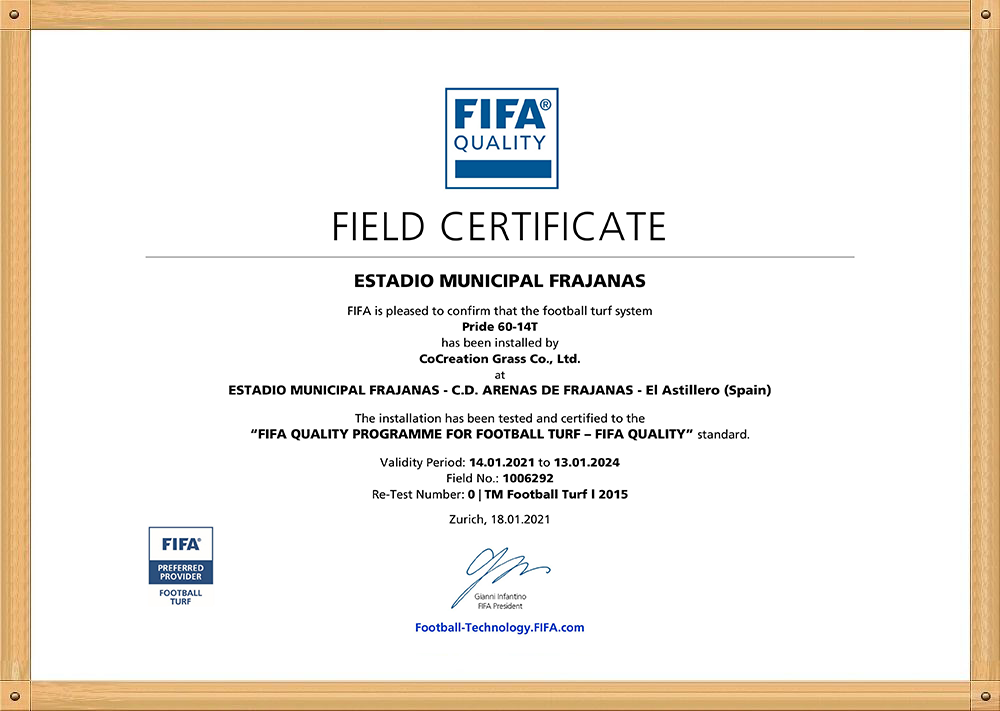 The installation of a new artificial grass in the Frajanas sports complex is a work of improvement action with the fundamental objective of responding to a manifest need for the various sports groups and users. It is about readapting the football field with the installation of a high quality artificial grass according to the needs of the users' sports practice and the updating of the facilities themselves.
Alejandro Hoz, Sports Councilor of the Astillero City Council, while visiting the renovation works of the artificial turf of the Frajanas football field, commented:"We are satisfied to see that the works are developing correctly. Now we really want to see how the children and young people of the municipality enjoy this magnificent facility."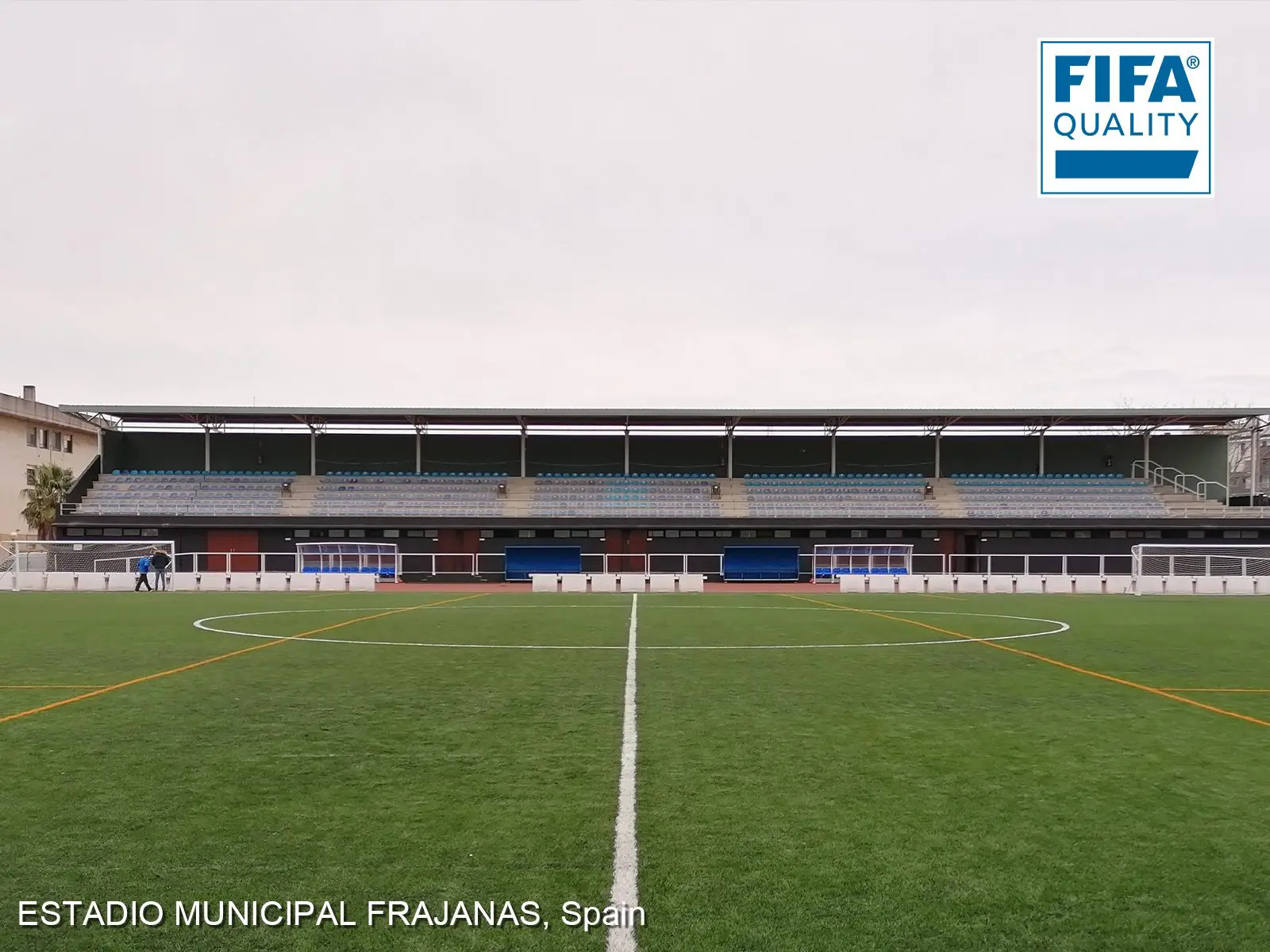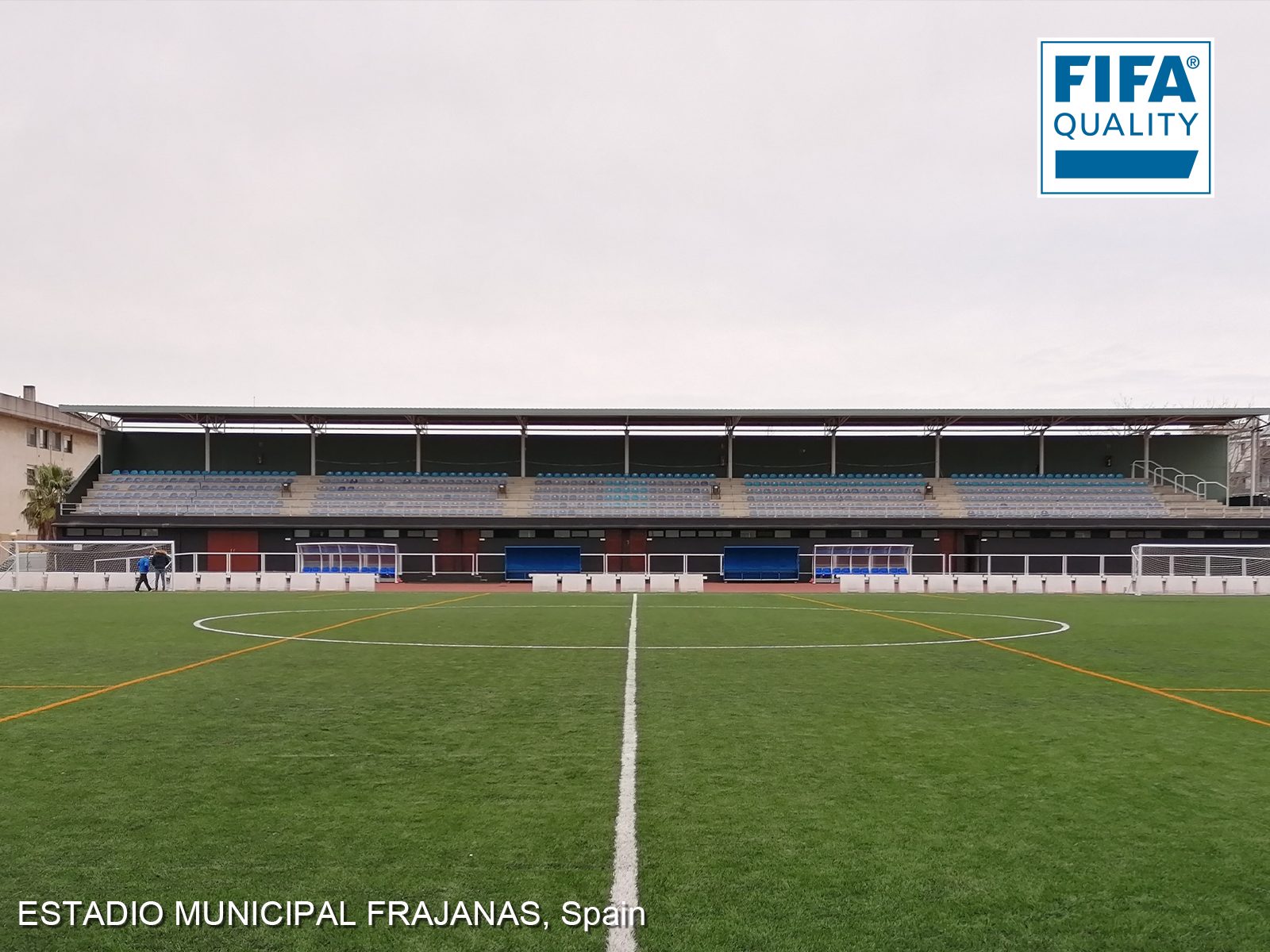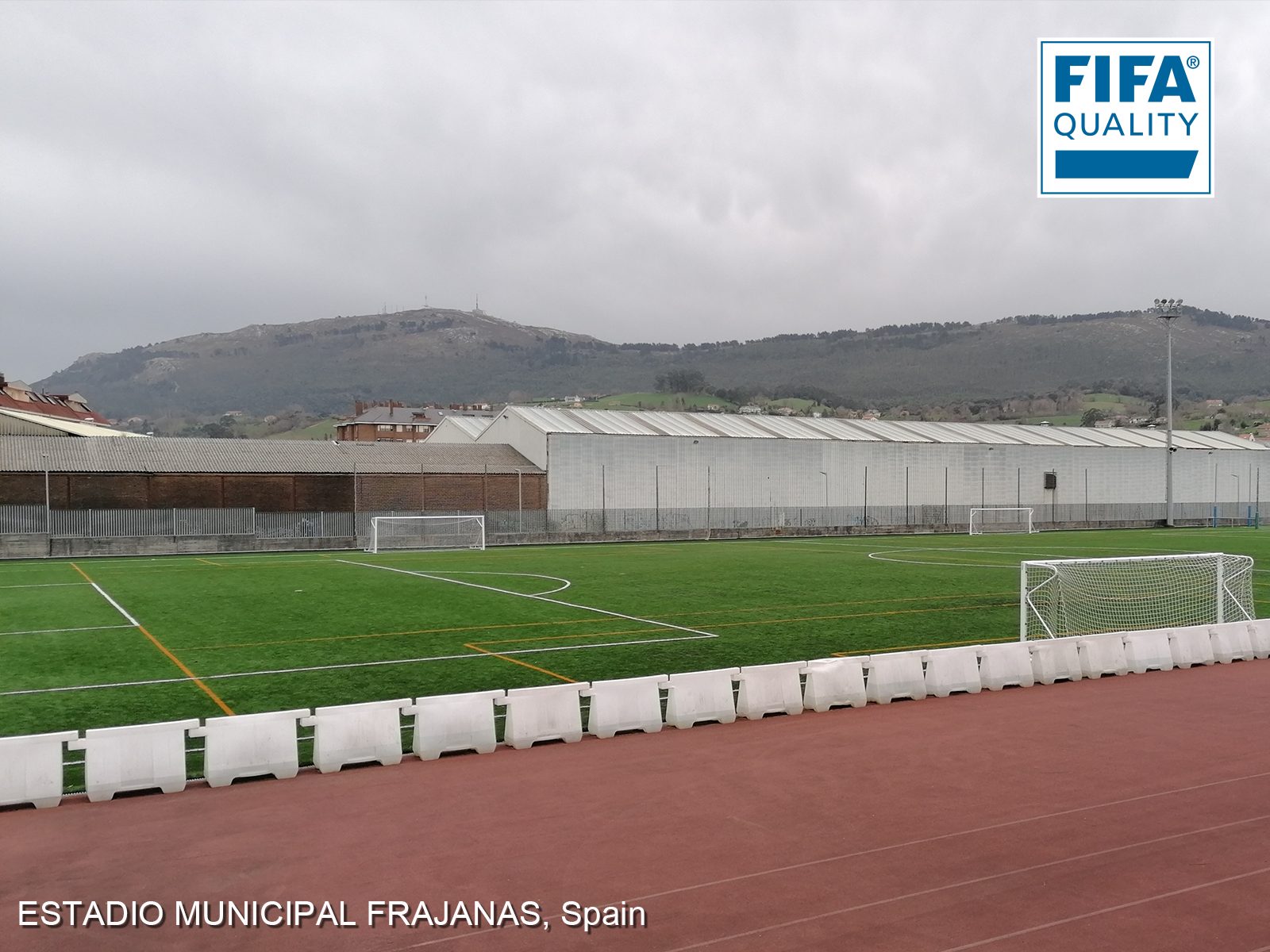 CCGrass, the world's leading artificial grass manufacturer, has become FIFA Preferred Provider since 2013 and now has over 250 FIFA certified fields worldwide. We are well experienced in the production and installation of professional artificial football fields, which fully meets our clients' needs and also the requirements of FIFA standards.
CCGrass product Pride series is chosen for this field. Pride series achieves the perfect combination of wear resistance, resilience and softness, meeting the all-round needs of professional players. Thanks to its ridged, diamond shaped design, Pride is exceptionally durable. After 220,000 cycles on the standard Lisport test, Pride still keeps good condition.
We're delighted that the newly certified pitch will contribute to the local sports and firmly believe CCGrass will continue to provide more professional and high quality football pitches worldwide.