Gravesham Sports Trust Receive Their FIH National Certificate
Gravesham and Wellcome Hockey Club have received their FIH National certificate, for their CCGrass pitch, which was installed by PST Sport last summer.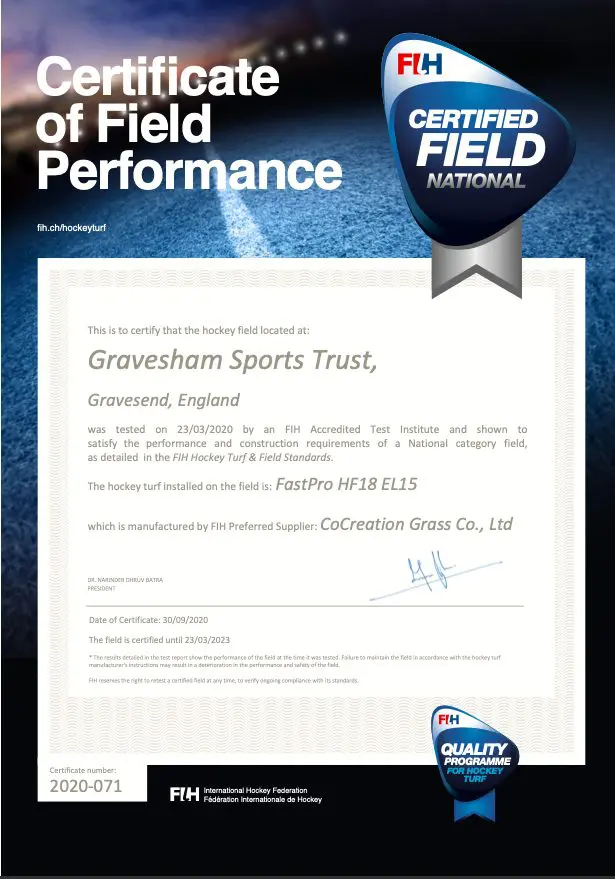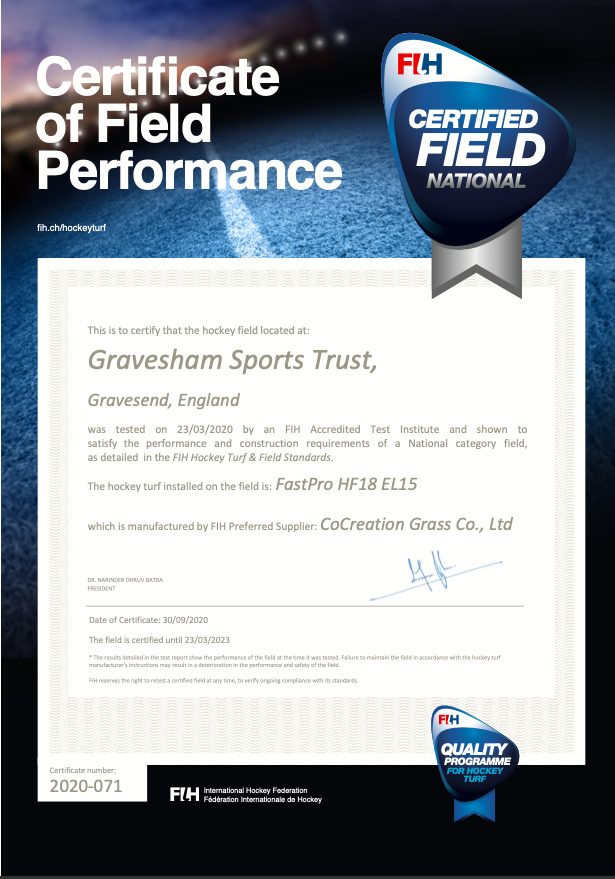 Gravesham Sports Trust decided that their partly sub-sided 20 year old hockey pitch needed replacing, they decided to choose a FastPro HF18 surface.
When asked to comment on how the pitch has been playing over the last year, the Gravesham and Wellcome 1st Team Captain, Jordan Jenkins told us,
"Since PST Sport resurfaced the GWHC home pitch with CCGrass, we have seen a number of benefits as a club and for the First XI team. Firstly, the quality of the pitch itself has resulted in a higher level of hockey being played across our teams. This is due to the pitch being more fun to play on, resulting in higher turnout to our training sessions, but also due to it being quicker and more repeatable, allowing more expansive hockey. "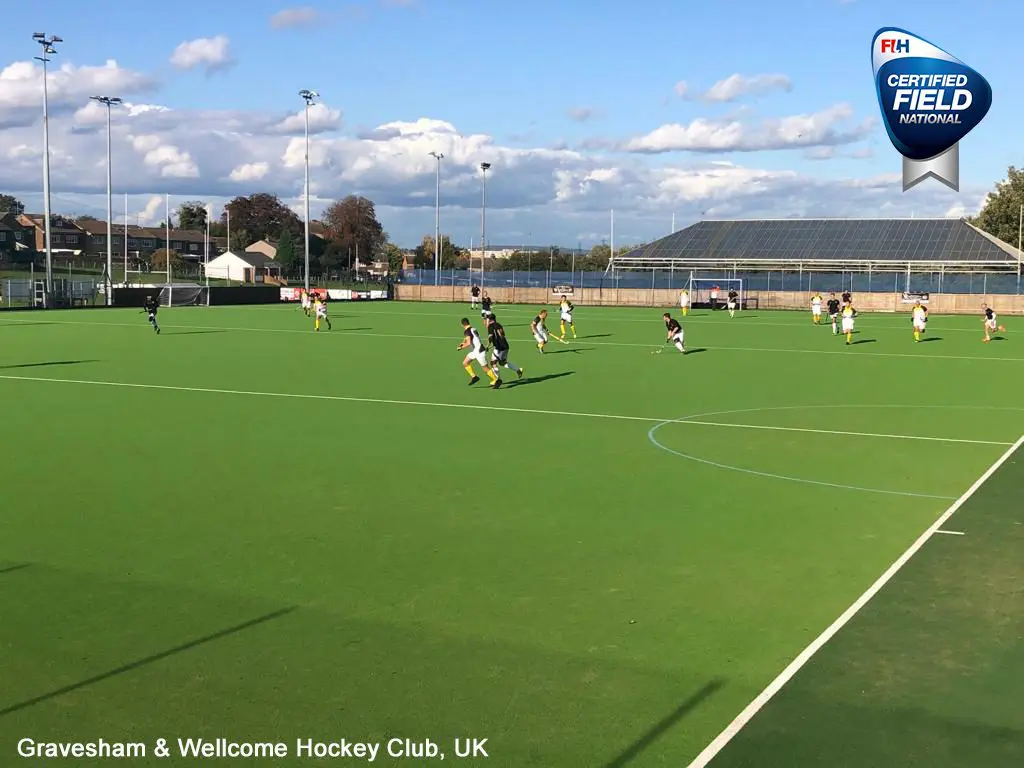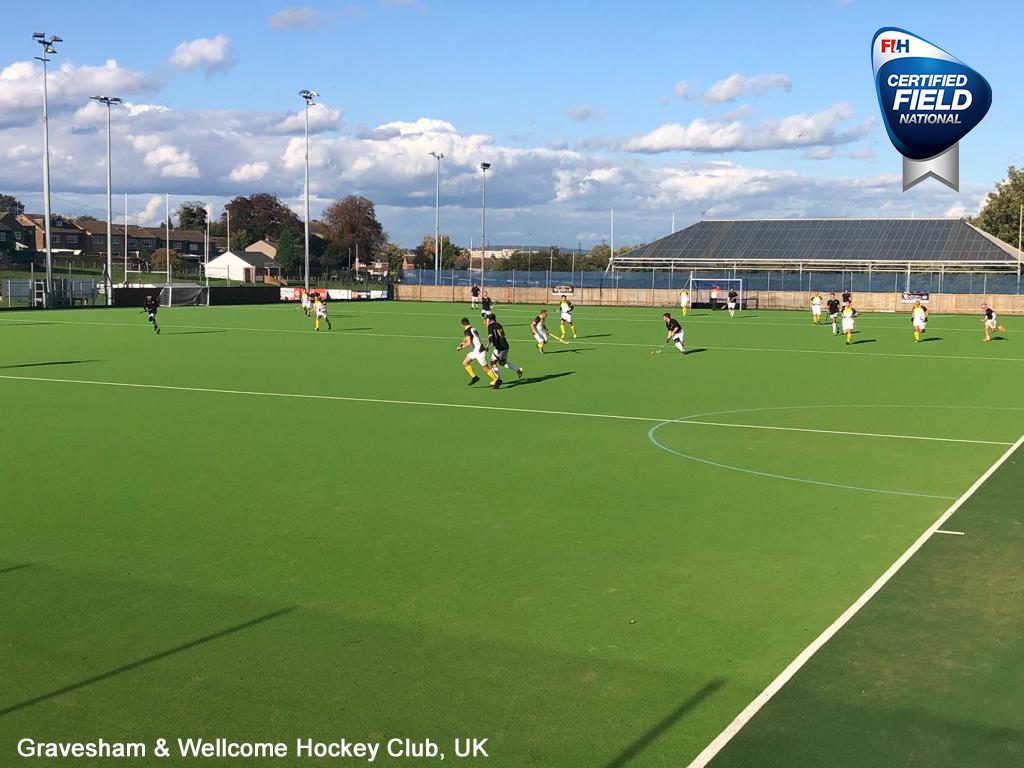 CCGrass FastPro HF18 at Gravesham and Wellcome HC
Pitch specialists, PST Sport, re-levelled the pitch base and installed a new, dense shock pad before the two-tone green FastPro HF18  turf was laid on top.
The FastPro HF yarn, which is an 8000 dtex curly fibre, is produced specifically for hockey. The CCGrass one stop extrusion process for texturised yarn, means FastPro HF18 is resilient and stable with more consistent curls, for better non-directional ball roll.
Jenkins continued, "The first team is currently unbeaten for the 2020/21 season and top of the Kent Open Premier A division. Having access to a premium home surface has contributed to our style and quality of hockey since it's installation and has increased our pride for the club members when hosting matches."
We're so pleased that the newly certified, FIH National pitch has continued to perform well and we wish the club all the best for the future.