Great Feedback from Keyworth United Community Football Club
It's been a busy summer for CCGrass, with many fantastic installations complete. Having recently finished up at Keyworth United Community Football Club, we have received great feedback on the whole experience and specifically on the individuals who contributed to this world class pitch. The installation team at Charles Lawrence, part of The Malcolm Group, did a brilliant job installing the CCGrass Superb 52 earlier this year and their vast experience didn't go unnoticed.
Geoff Baker, director of Keyworth Sports Association, commented: "We've worked with some fantastic, knowledgeable people based right here in the UK, who have decades of experiences and have delivered something that has felt like a piece of cutting edge technology, as much as an Artificial Grass Pitch! The construction partner was vastly experienced, local and second to none, and as an organisation we really could not be more pleased with the outcome, and the positive outcomes that it is already creating for our community."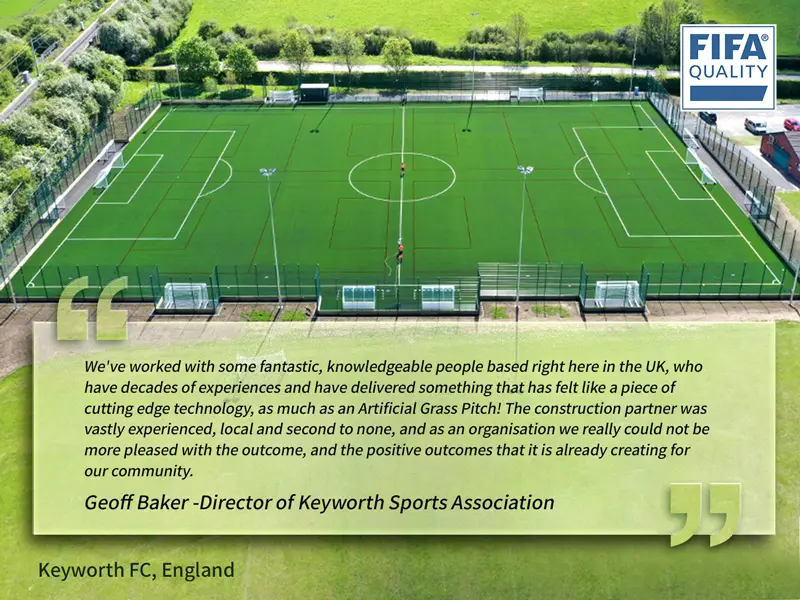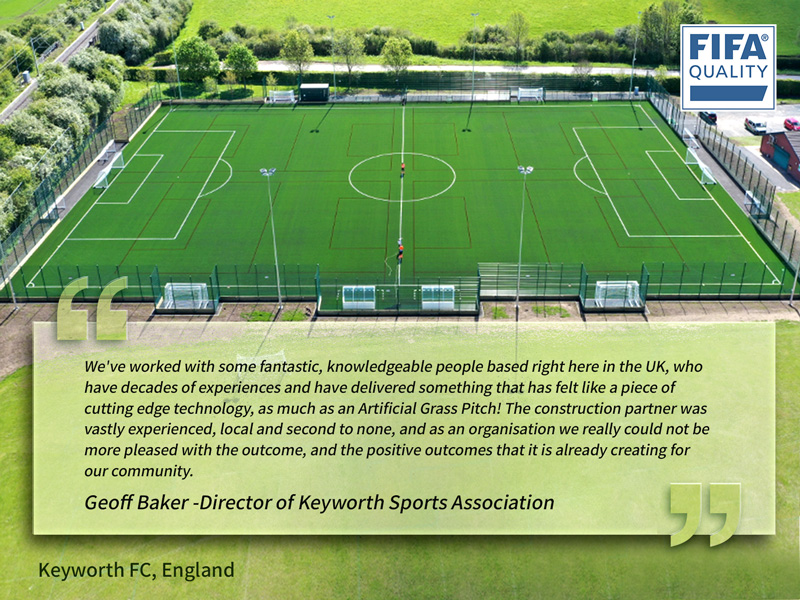 We are excited to provide a FIFA certified field for Keyworth United Community Football Club and look forward to their future!