Explaining performance infill for synthetic turf
Like other components that make up a synthetic turf football or rugby pitch, the type and quality of the performance infill is essential to meet the required standards of FIFA and World Rugby. But, how do you know which is the right one for your pitch.
There are some key performance related qualities needed from the infill:
Does pitch shock absorption rely totally on the infill, or is it helped by a shock pad beneath the turf?
Is the infill abrasive?
How frequently does it need to be topped up?
What is the cost of the infill in the system?
Then there is the emotive question: is the infill environmentally friendly?
It is this last question that is causing discussion amongst governing bodies, pitch specifiers, test houses and environmental agencies. No longer is it simply choosing the best product at the right price. So, let's look at the options.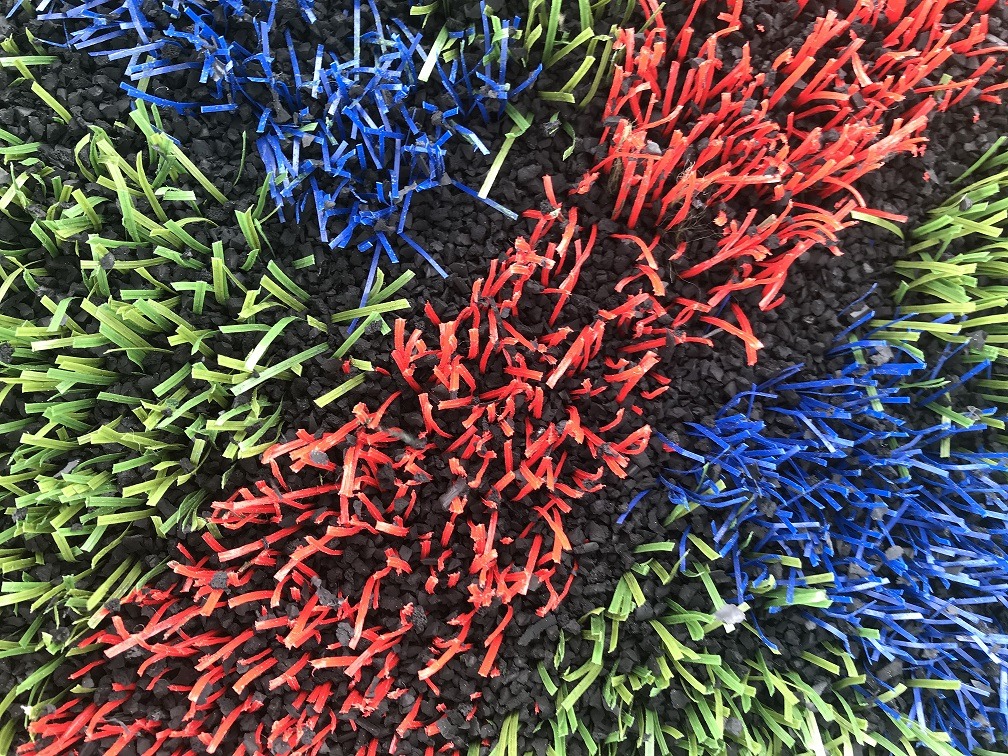 Types of infill
FIFA categorise performance infills as falling into 3 types:
Polymeric (micro plastic)– these include recycled rubber crumb or SBR, TPE's EPDM's
Bio-degradable – these may be man-made, but are expected to degrade over a short time
Natural – these are products such as cork, walnut or pine, that have been specially prepared to be used as an infill.
In addition, there is sand or recycled glass, which are classified as a mineral infills rather than performance infills, and used as the weight in the base of the turf, to add stability to the system.
Which to use
In a few years, Europe may ban Polymeric infills use as an infill material, as they are considered harmful to the environment. Currently, there is a process in place recommending a ban, but this is being opposed by the sports industry along with other interested parties, such as rubber recycling companies. Until a final decision is made it is very much up to individual countries to choose their way forward.
The current thinking varies on how to approach polymeric infills. In certain markets, specifiers are recommending alternative infills: Scandinavian countries already have experience with an effective bio-degradable infill, whilst the US and parts of Europe are choosing natural materials. In the UK, thinking seems more focussed on micro plastic retention and reduction.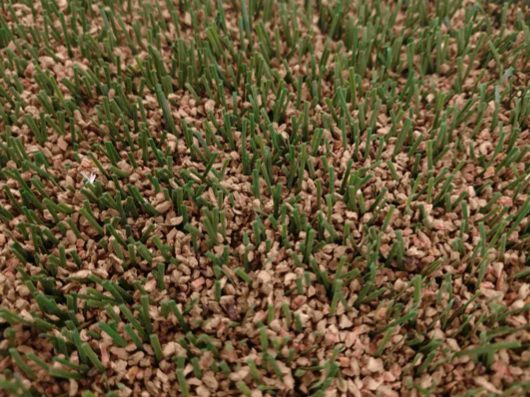 Changing the system
Studies into the types of synthetic turf used for football indicate a shift from 60mm pile height surfaces, without a shock pad, where larger amounts of micro plastic infills are used, to shorter 40-45mm pile heights where half the amount of performance infill is needed, as long as a shock pad is also in place. This is an effective way to reduce the amount of micro plastic that can get into the local environment. Add in barriers around the pitch and grates at entrance ways, and the amount of spillage is now negligible. Whether this convinces the right people to continue to allow polymerics, remains to be seen.
If a ban is introduced, switching from a 40-45mm pile height surface with a shock pad and micro plastic infill, to a natural or bio-degradable infill, will mean more expensive pitch costs, but it is possible. It won't necessarily improve the system, but tests already carried out, show that FIFA's tests can be met. It will be a case of pay more, but don't expect a better result.
What next?
Whilst we wait to see if reduction and retention of polymeric infills work, and are acceptable, innovation will continue to look for better performing, lower cost bio-degradable or natural infills. Watch this space!