The Development History of Astro Turf Pitch
Nowadays, there is a technically advanced artificial turf for multi sports, that has been designed to provide a consistent performance for that particular sport. It seems that this has become the norm. But that wasn't always the case. The history of artificial turf is in fact a tortuous one.
Today let us talk about the development history of astro turf pitch.

First Generation for Astro Turf Pitch
Artificial grass was first used at the end of the 1960s in the Houston Astrodome, the first covered sports stadium in the USA. Because the stadium lacks the natural light that could reach the pitch, natural grass turned yellow and died which caused the need for artificial turf. The Astrodome stadium was an engineering masterpiece in its day.
This specific artificial grass was named astro turf, after the Astrodome stadium. Since then, the name has become colloquial for any synthetic grass or turf throughout the late 20th century.
Soon, the artificial grass surfaces made their way into more baseball stadiums and American Football stadiums in the United States and Canada. Then, artificial pitches made their way across the Atlantic to England in the early 1980s: QPR's Loftus Road, Luton Town's Kenilworth Road, Oldham Stadium's Boundary Park and Preston's Deepdale were all installing the artificial turf. Queens Park Rangers were the first to install artificial turf in the UK in 1981. The motivation was to increase durability with minimal maintenance.
However, apart from being green, the artificial grass playing field at that time did not resemble natural grass in any way at all. Since these early artificial turfs were made of nylon PA (polyamide), which was essentially a thick carpet. These artificial pitches soon became renowned and mocked for their inadequate playing surface with ridiculous levels of bounce.
More importantly, Nylon had the unpleasant tendency to cause 'burns' as well as more serious injuries when it came into skin contact, for example, when baseball players had to slide into base. Then, the FA banned artificial pitches in 1988. This is also the first generation of artificial turf.
Second Generation for Astro Turf Pitch
The second generation of artificial grass had more resemblance with natural grass in terms of aesthetics and performance. The pitches were made with tape yarns, and had a sand infill.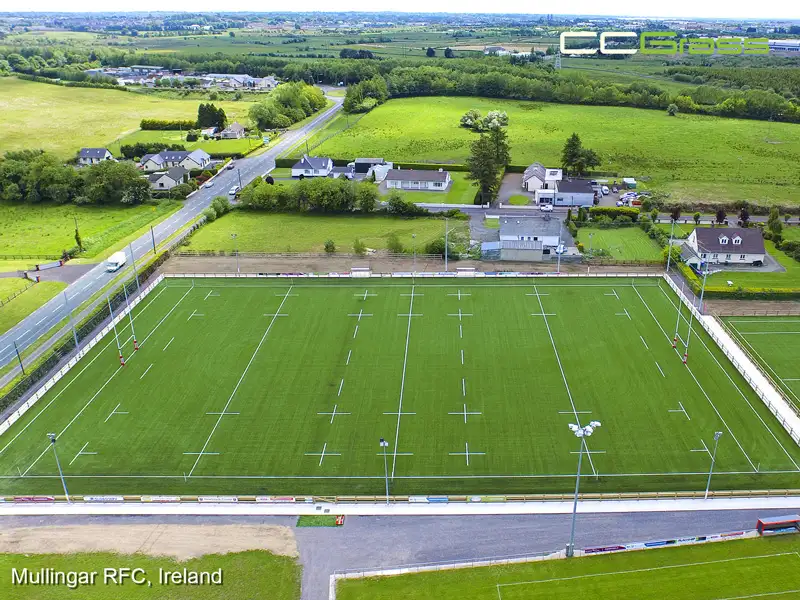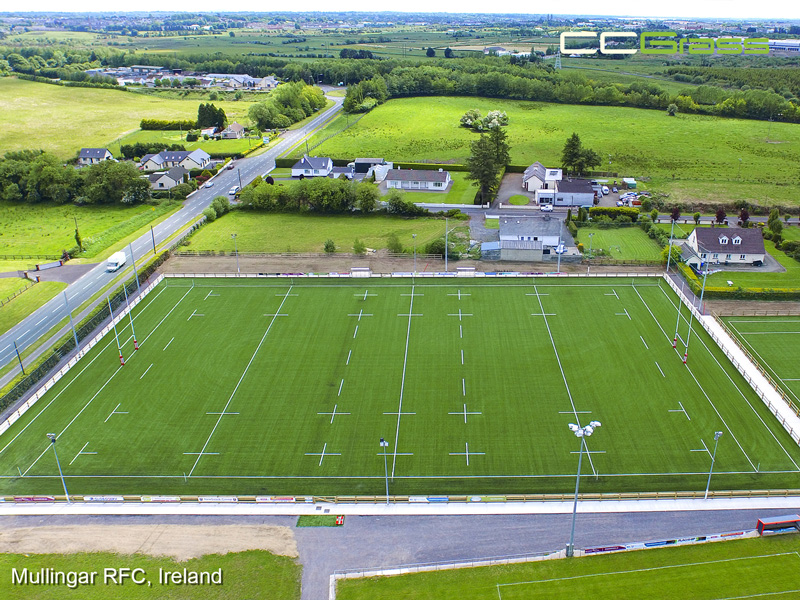 Third Generation for Astro Turf Pitch
The third generation of artificial pitches (commonly known as 3G pitches) has been developed using sand and rubber fill technology that renders the synthetic sports turf almost indistinguishable from the real turf.
By infilling the base of artificial grass fibers with sand and inlaying rubber granules between the blades a natural level of bounce and shock absorption is achieved. Different pile heights and densities can be applied to achieve the desired level of resistance and slide for all levels of players.
Even better, the weather resistance ability results in perfecting all weather pitches for safe year round play, whilst the shock absorption and resistance to football boot studs render the pitches safe as well as hard wearing.
It has revolutionized the ability of clubs to maximize the use and performance of their synthetic pitch. These artificial pitches never suffer from mud, flooding or slip, and players of all abilities can enjoy their sport throughout the year.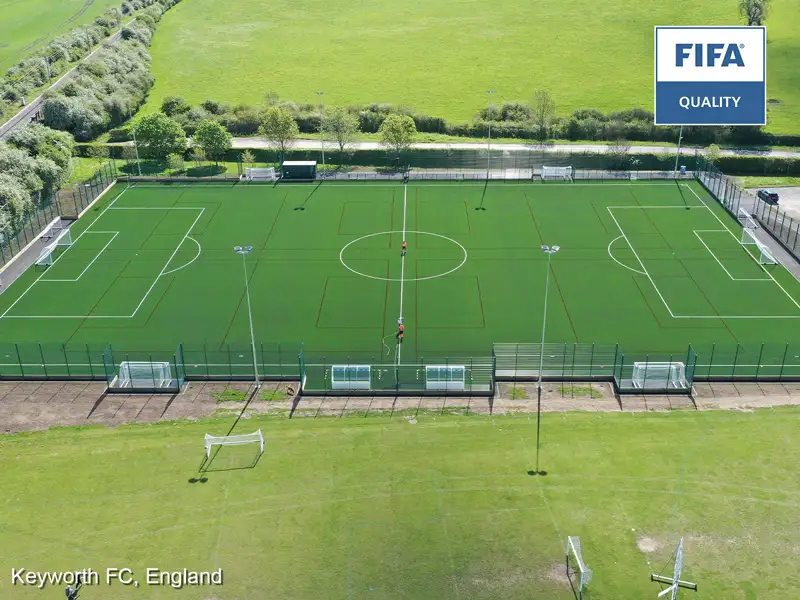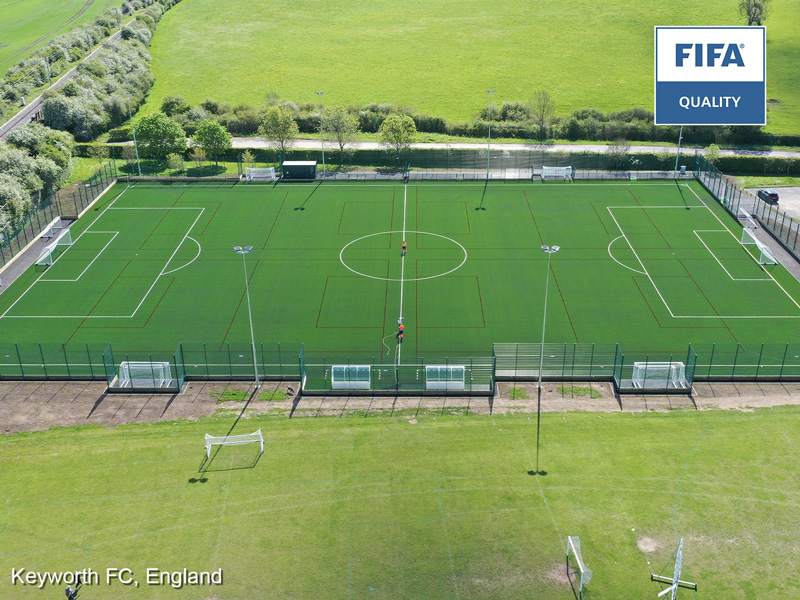 The development of artificial turf technology
In 2001: FIFA launches its FIFA Quality Concept for Synthetic fields.
In 2005 – 2006: UEFA announced that approved artificial grass surfaces were permitted in their competitions.
In 2007 – 2008: Full international fixture for the European Championships played an artificial surface at the luzhniki Stadium in Moscow which was one of the first full international games to be played on such a surface approved by both FIFA and UEFA.
In 2013: FIFA supports synthetic grass systems in international competitions.
Nowadays, artificial turf has become the high-tech solution to the problem of finding alternatives to natural grass. We applaud the incredible high-tech advancements that amateurs and professional players have enjoyed in recent years.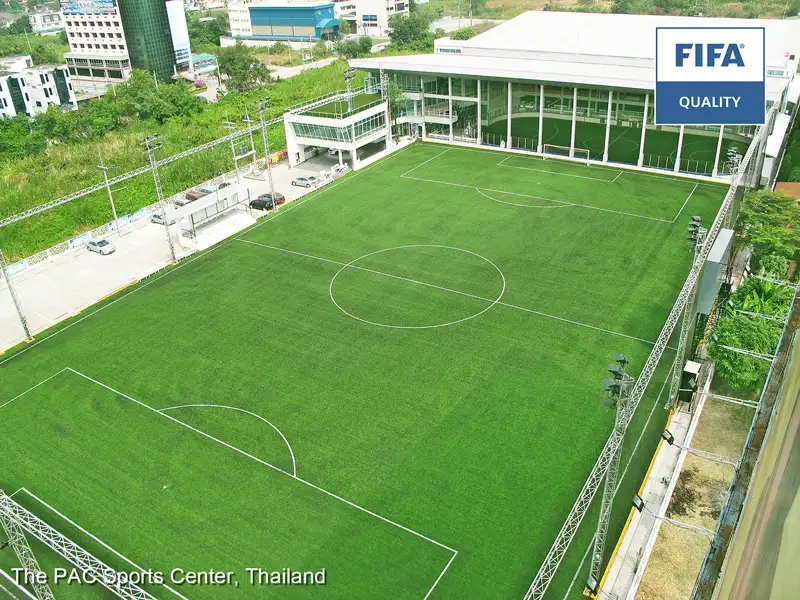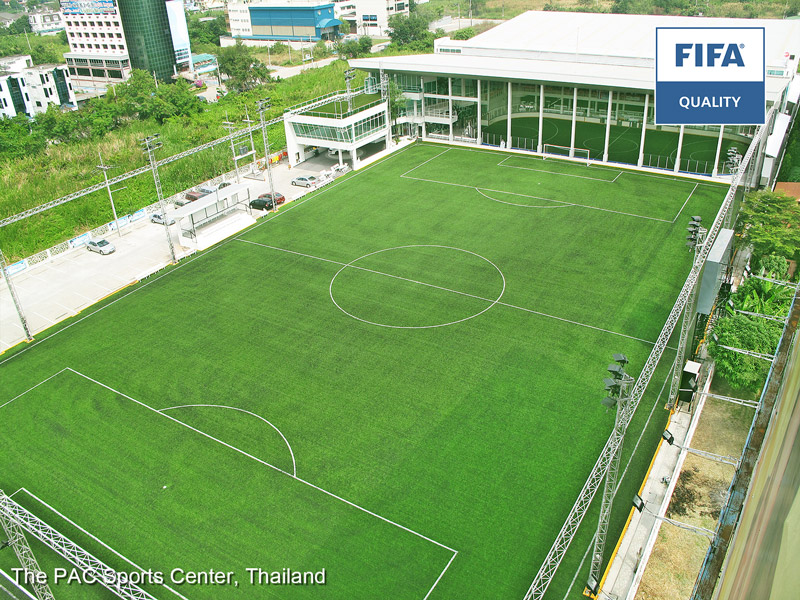 We, CCGrass, have an ongoing commitment to the quality of synthetic turf. Based on more than 20 years of development and manufacturing experience, our synthetic turf products meet the highest standards of leading sports organizations, such as FIFA, FIH, World Rugby, GAA and ITF. We choose the very best raw materials with strong UV stability to make sure our artificial grass stays fresh & green over many years.