CCGrass surface installed for Munster Rugby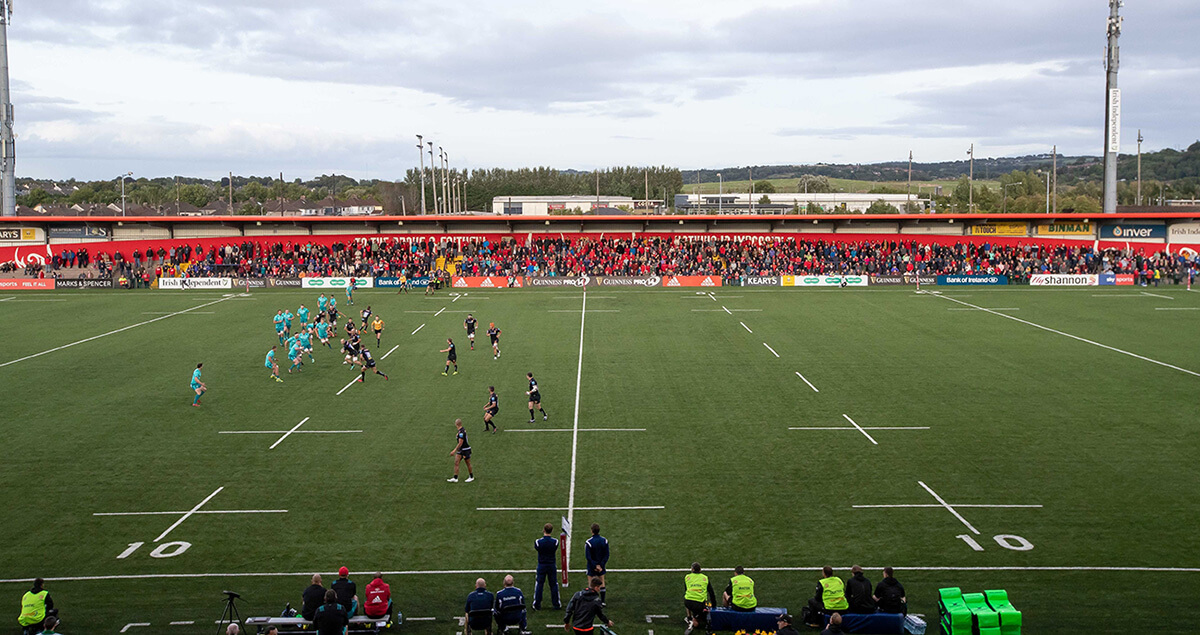 When deciding on a new synthetic turf pitch at the Irish Independent Park, Munster Rugby did not hesitate in choosing local company PST Sport as their supplier. A significant reason is their long-standing partnership with artificial grass manufacturer, CCGrass. After lengthy discussions over how the field would be used, an innovative solution was proposed, and has now come to fruition.
The pitch is used for several Munster Rugby matches during the season, including the upcoming match against the Ospreys. But, it is also used for local and other representative matches and training. This means it has to play to the highest standard and be capable of sustaining many hours use, each week. "The pitch needs to be strong, durable and designed for international rugby players," stated PST Sport Managing Director, Colin Teahon.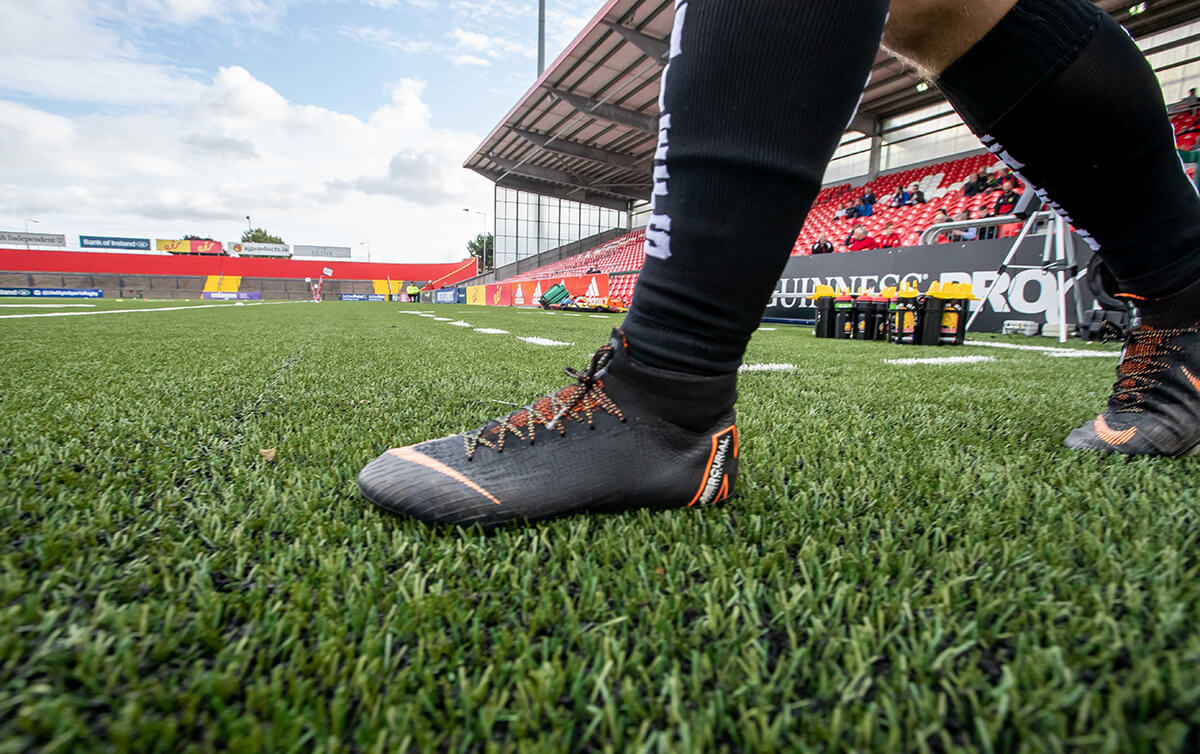 The result is a playing surface featuring the Superb fibre, made from the highest quality PE at a dtex of 17,000, considerably heavier than most synthetic turf fibres. This is combined with a curly yarn that is designed to replicate the roots of the turf. Together, the two fibres produce a surface that looks and plays like a high quality natural turf field.
The Irish Independent Park field passed World Rugby Regulation 22 tests ahead of its first major playing test, when Munster hosted pre-season matches against London Irish and Exeter Chiefs. First impressions have been excellent with players commenting positively on the new pitch.