CCGrass supplies Superb pitch for the Evergrande Madrid Championship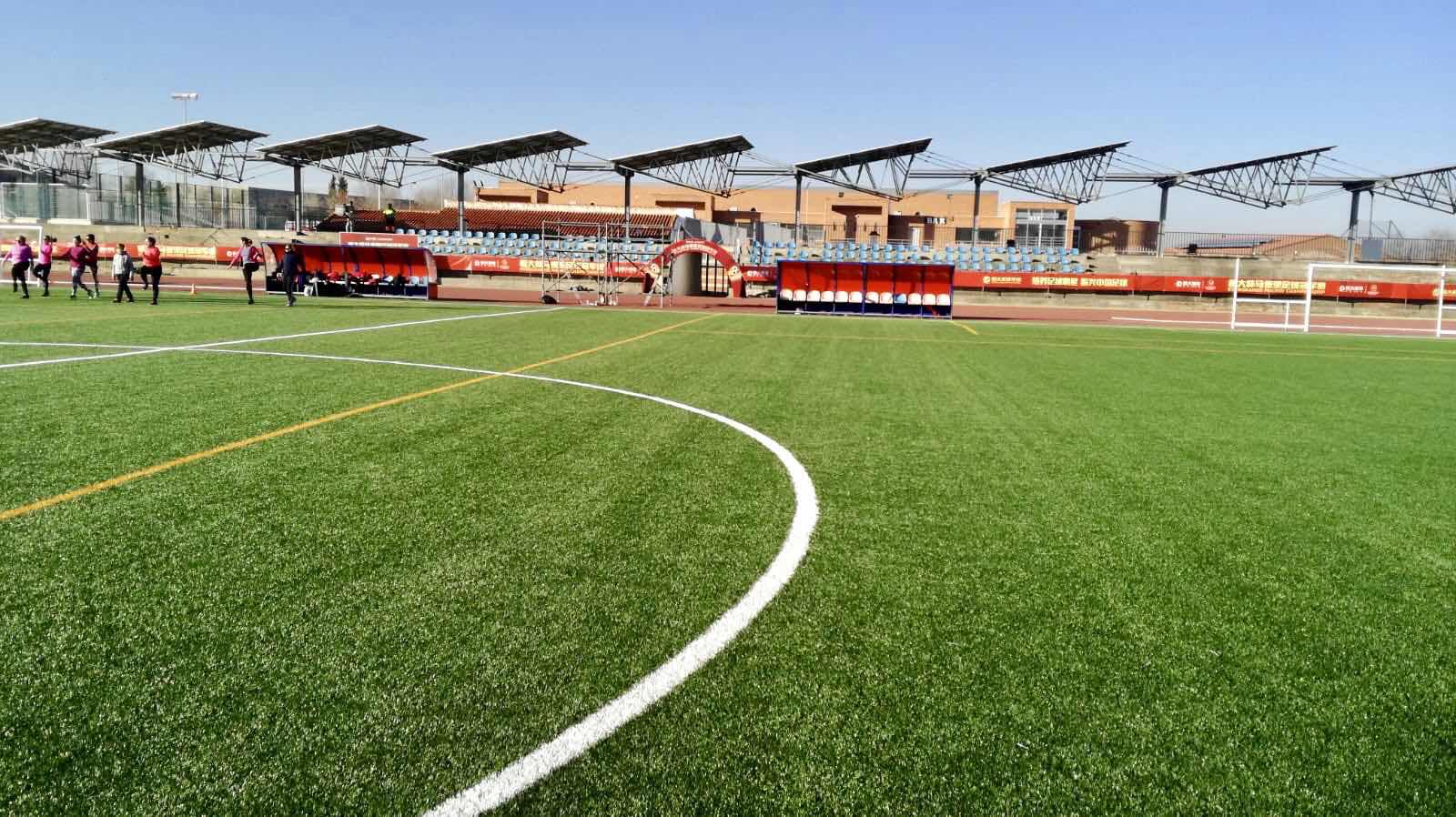 CCGrass, the largest producer of synthetic turf in the world has supplied its flagship product, Superb, to the Spanish town of Torres de la Alameda, which will play host to 76 teams and over 2,000 players during the Evergrande Madrid Championships.
The annual tournament is linked with the Evergrande Football School, based in Guangzhou, China, which has over 5,000 young players being schooled and coached in football.  It is run in cooperation with Real Madrid, one of the most famous soccer teams globally.
The Evergrande Madrid Championships is based on a league system, ensuring plenty of competitive games for teams over a six-month period. The value to the development of football in China cannot be underestimated. The tournament fills a gap for high-level, high-quality competitive football, which will assist local and Chinese talent emerge.
The chosen surface comes from FIFA Preferred Producer, CCGrass, and CCGrass Sales Manager, Celina Song, explains why Evergrande opted for CCGrass: "This kind of championship has high requirements from the playing surface, which is why the CCGrass Superb system was selected. Superb is designed for high frequency training and competitions. It has a special diamond shape, and is thicker than most yarns, meaning it is not just extremely durable, has high resilience, but is also soft to touch.
Ms Song continues: "Superb yarn retains its "spring back" characteristics far longer than other synthetic fibres. The wear resistance is remarkable. As a comparison, the FIFA Quality Pro standard only asks for 6020 Lisport XL cycles, yet our Superb has been tested beyond 25,000 cycles, and still shows no sign of wear."
CCGrass Sales Manager, Diana Jiang, adds: "Our Superb product has been tested to FIFA Quality Pro standards. It is one of the best turf products in CCGrass product line. We are glad to support Evergrande Madrid Championship and to promote Chinese football development. I am confident that the players will enjoy the excellent playing experience."