CCGrass successfully updates FIFA Quality Pitch for the St. Mary's Stadium in Uganda
Recently, CCGrass modernised the playing surface at St. Mary's Stadium, Kitende. The surface was transformed from natural grass to artificial grass, to become the third synthetic turf playing pitch in Uganda, secured through special financial support from FIFA.
After the Confederation of African Football (CAF), advised the Federation of Uganda Football Associations (FUFA), that the management at St. Mary's Stadium must improve its surface, to be allowed to host continental games at the facility. A decision was then taken by Vipers Sports Club management to further improve the playing surface at the 25,000 seater facility.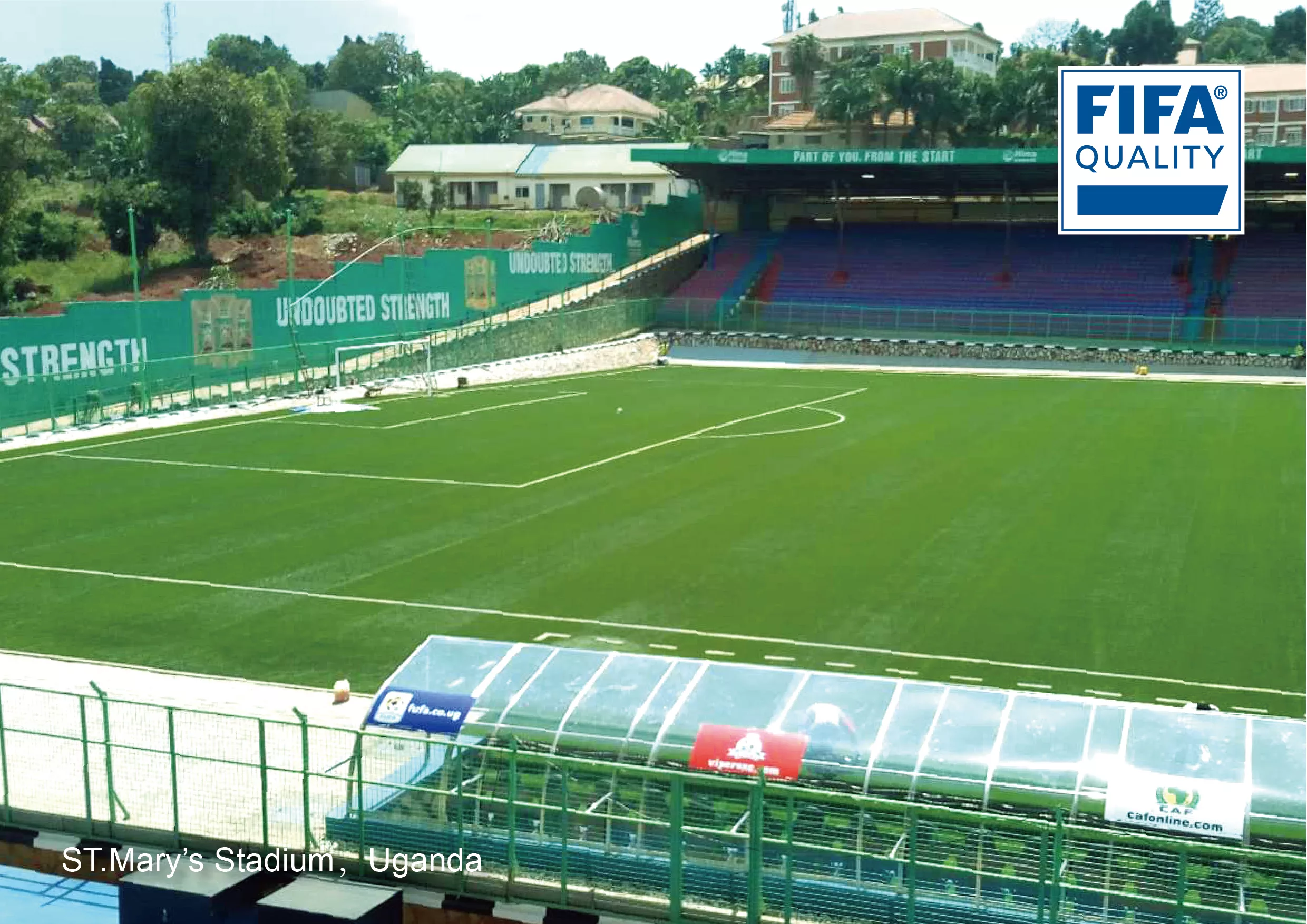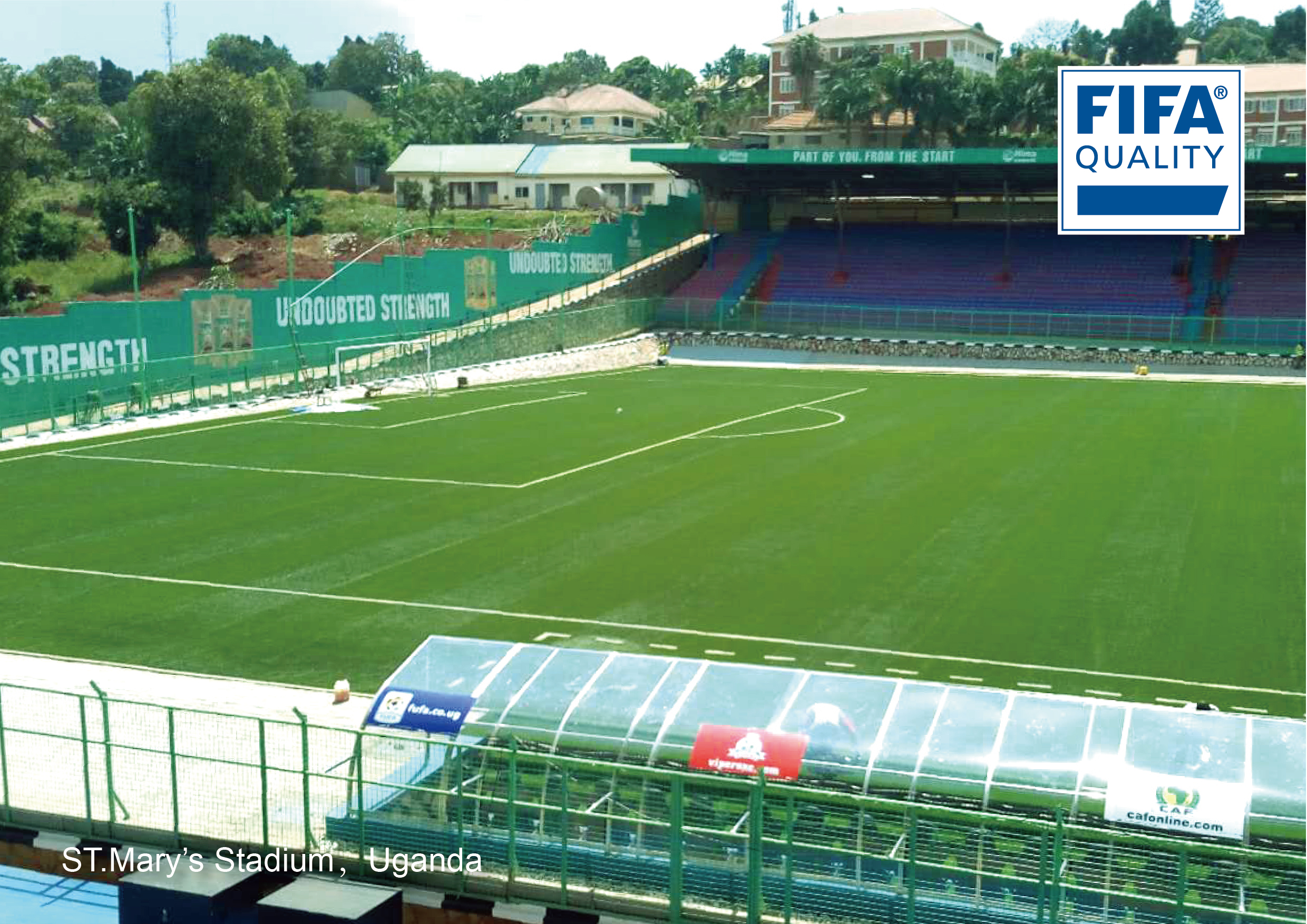 Vipers SC is a football club in Wakiso town, and plays at the top level of Ugandan professional football – the Ugandan Super League.
Vipers SC represented Uganda in the CAF 2018/19 Champions League, with St. Mary's Stadium hosting their home games as well as other domestic league matches.
For Vipers SC, it was important that the pitch achieved the FIFA Quality standard, to enable the stadium to host major matches. This is why CCGrass's Libra 60 system was chosen. CCGrass Libra 60 features a unique shaped yarn that offers excellent resilience, durability and a soft feel, making for a great, top level football performance.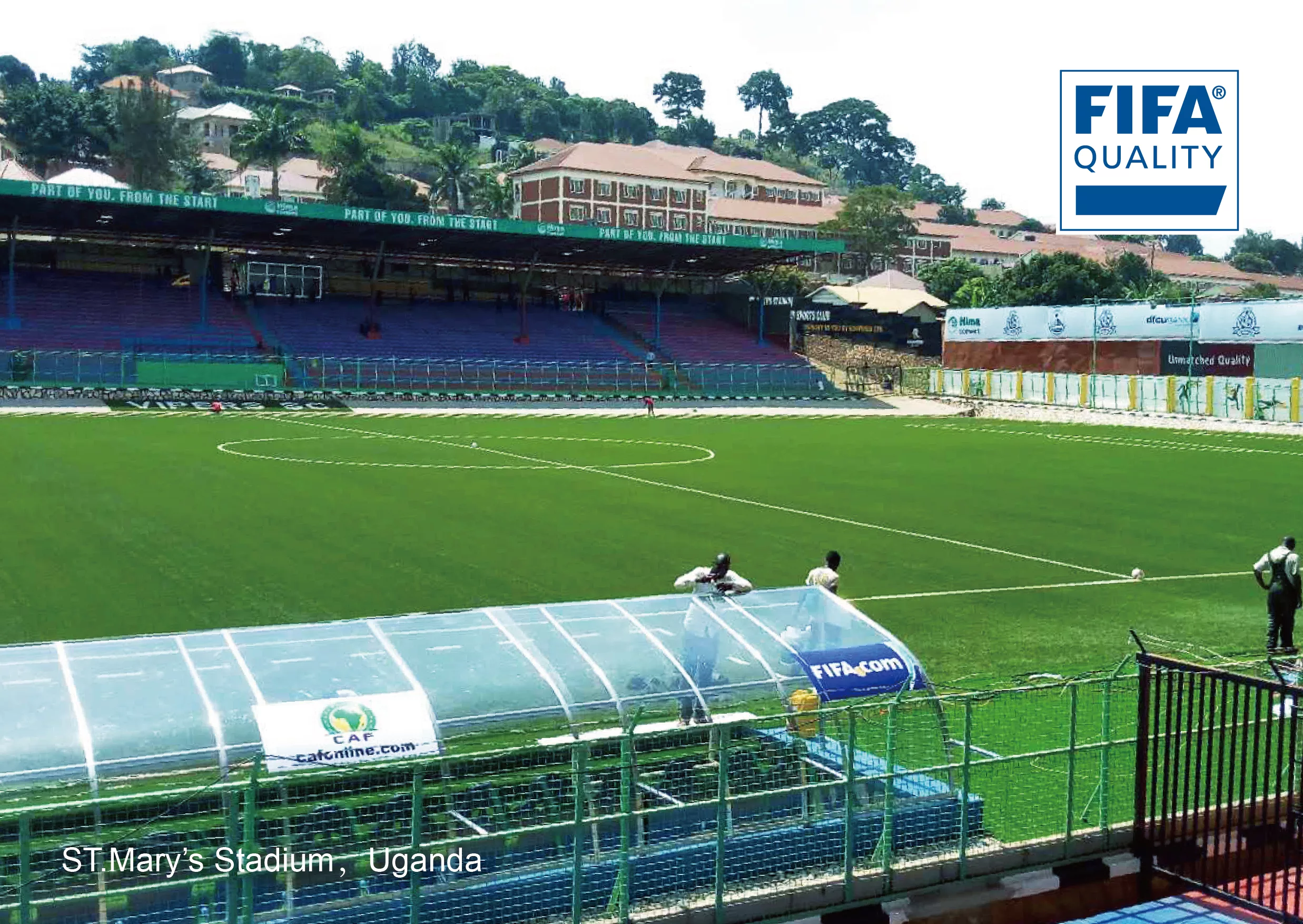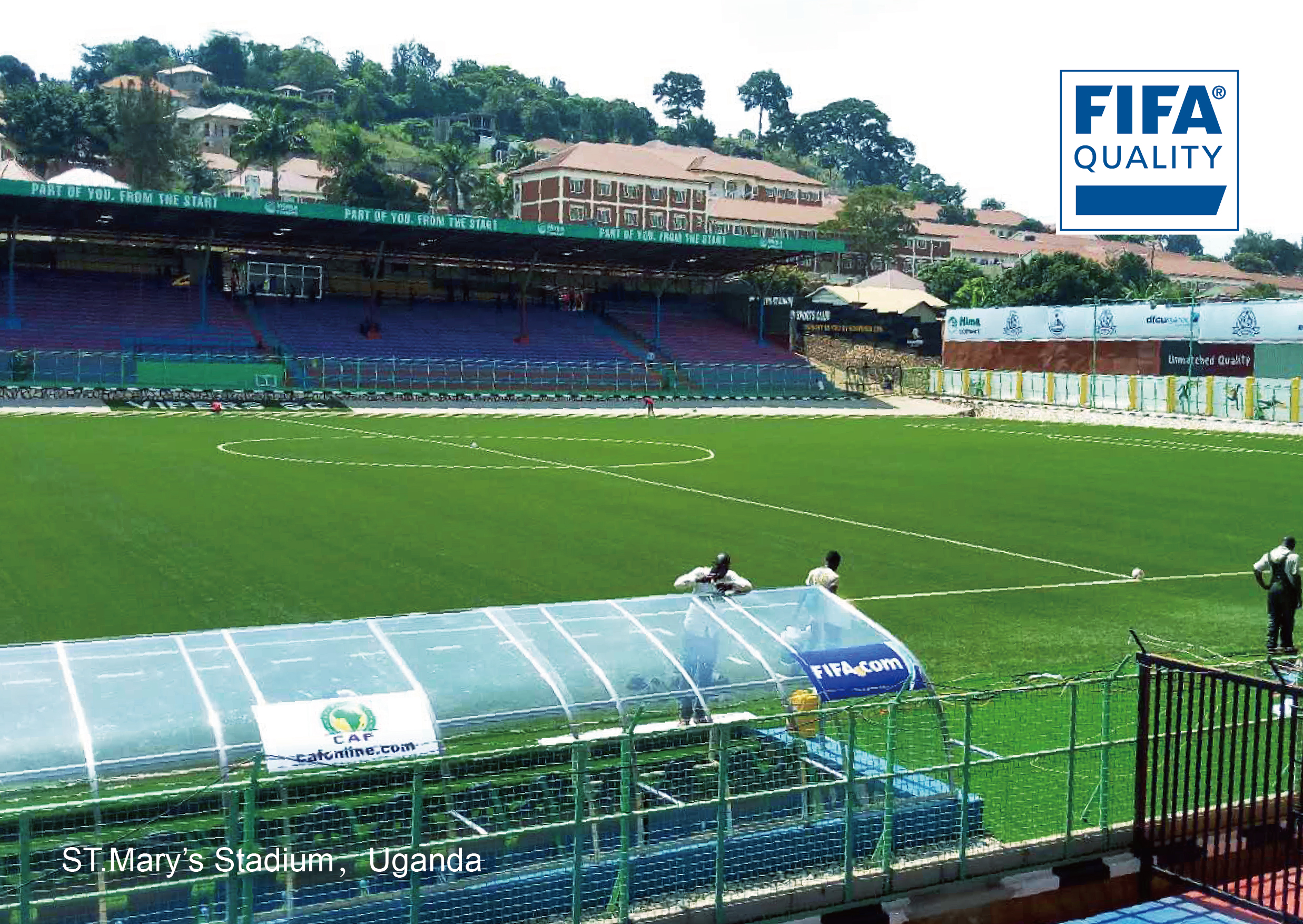 The General Manager at Vipers SC commented: "The field will be also used for the next African Cup matches. We are looking forward to the cooperation with CCGrass again."
CCGrass African Sales Director, Andy Zhang commented: "We are very pleased that we can create a top quality international field in Uganda and contribute to the promotion of sports in African countries."