Artificial Hockey Pitch for Worcester Hockey Club in England
Worcester Hockey Club Enjoy the Double World-Class Artificial Hockey Pitch
CCGrass FastPro HF13 artificial hockey pitch installed at Worcester International Hockey Centre in England approved to FIH standards and obtained FIH Category 3 certification.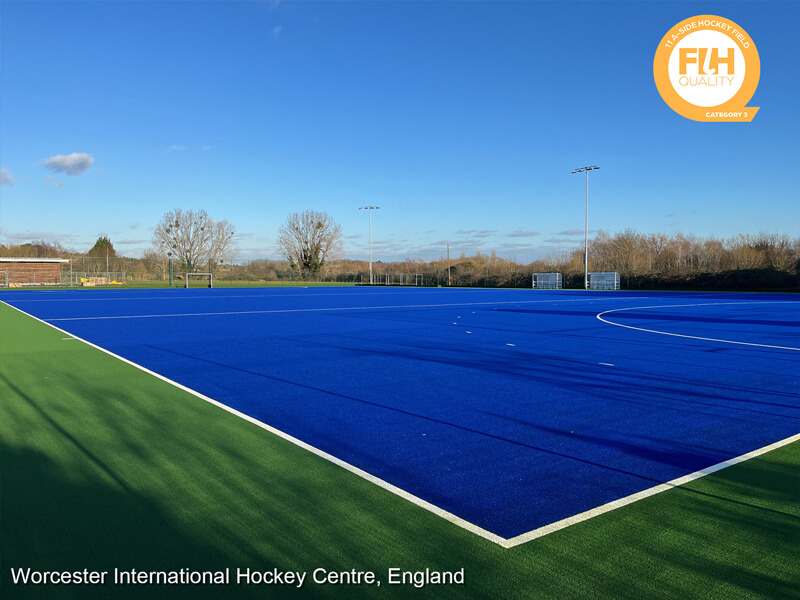 About the project
In early 2021 the new double artificial hockey pitch project was carried out by Carrick Sports, at Worcester International Hockey Centre in conjunction with Royal Grammar School, Worcester.
Work began by building a solid foundation, including a tarmac base, and installing a hockey-specific Insitu shock pad. Following on, the CCGrass FastPro HF13, a blue water-based turf, produced specifically for hockey, was installed superbly across the two pitches.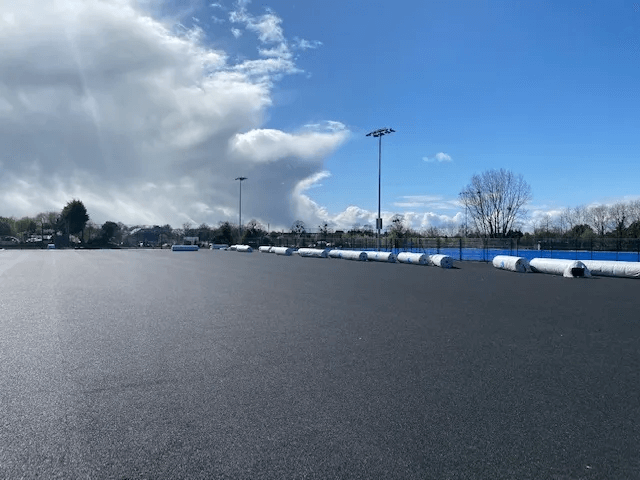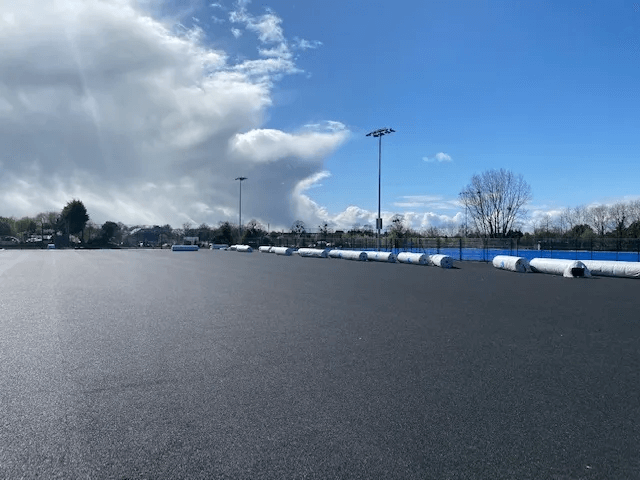 About Worcester Hockey Club
Worcester Hockey Club is one of the largest hockey clubs in the Midlands with 7 Men's, 4 Women's, and 2 Junior teams playing on a Saturday, many junior age group teams from under 12 to under 18, along with midweek and occasional weekend Veterans team and two mixed teams.
WHC has a proud history of providing hockey-related opportunities to the local community for over a century, promoting hockey for both the social member and those seeking to play at a higher standard.
About the surface
FastPro HF13 is a dedicated hockey surface, offering the best sports performance. This hockey turf surface is always installed on a tested shock pad over a level compacted, free-draining base, to provide a fast, true, and hockey-specific system.
The turf surface has been classified by the FIH as needing Reduced Watering, making it lower in cost and easier to bring to match readiness. Due to the non-directional element of the grass fiber and the density of stitches, players can maximize their close stick work, as well as play the game at speed.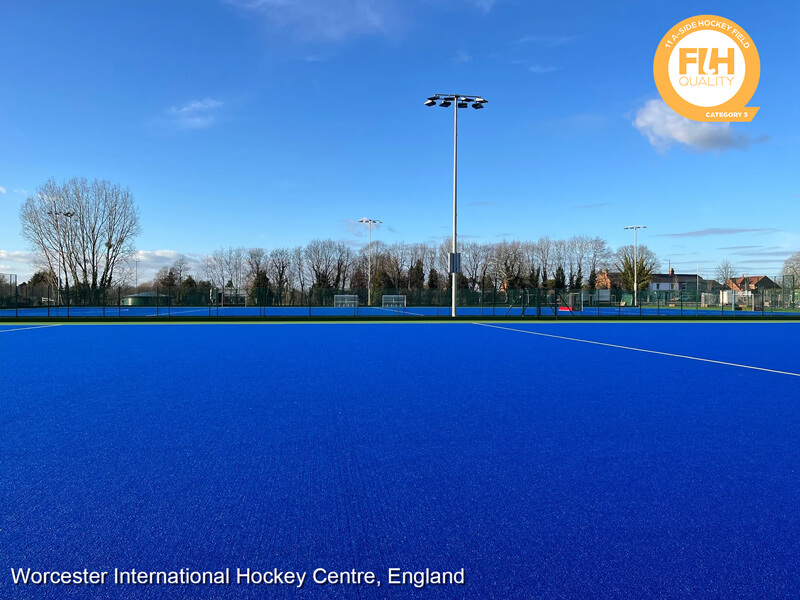 What help did CCGrass give to the project?
Our UK CEO Bryn visited the site numerous times to assist and provide guidance to the club. A member of the club mentioned that they had played on a CCGrass artificial hockey pitch before, and recommended that they chose CCGrass to provide the grass surface.
With this along with Bryn's support, the club decided to go with CCGrass hockey turf. Working closely with the club and school, Bryn ensured that the installation process went smoothly.
Quote from the client
"The artificial grass carpet arrived on time and in perfect condition. We love the vibrancy of the colours and the quality of the installation. We're looking forward to seeing the first players using the water-based artificial hockey pitches."

— Comments from both Andy Waters at WHC and Sharon Dyer at RGS.
Quote from CCGrass
"We are incredibly pleased with how the surface looks and with the quality of the install. The benefits that this field hockey pitch will bring to the club and RGS will be immeasurable."

— CCGrass CEO, Bryn Lee.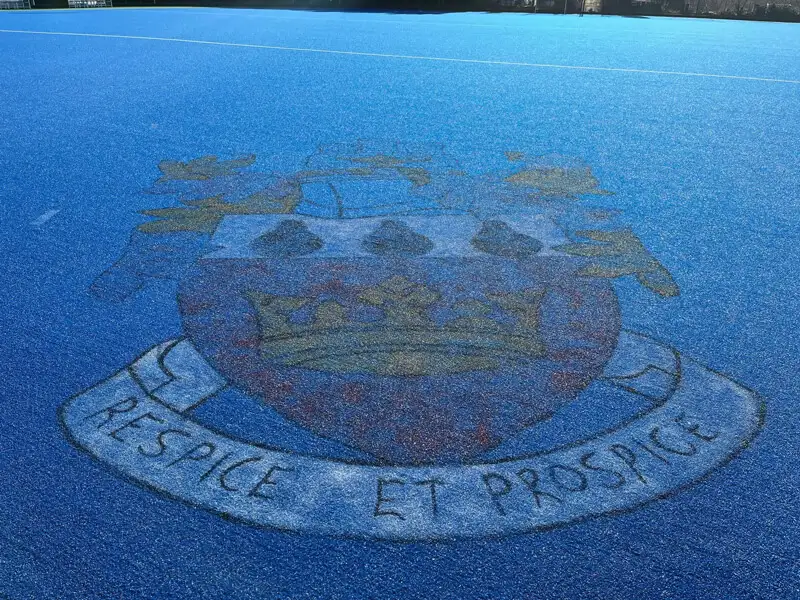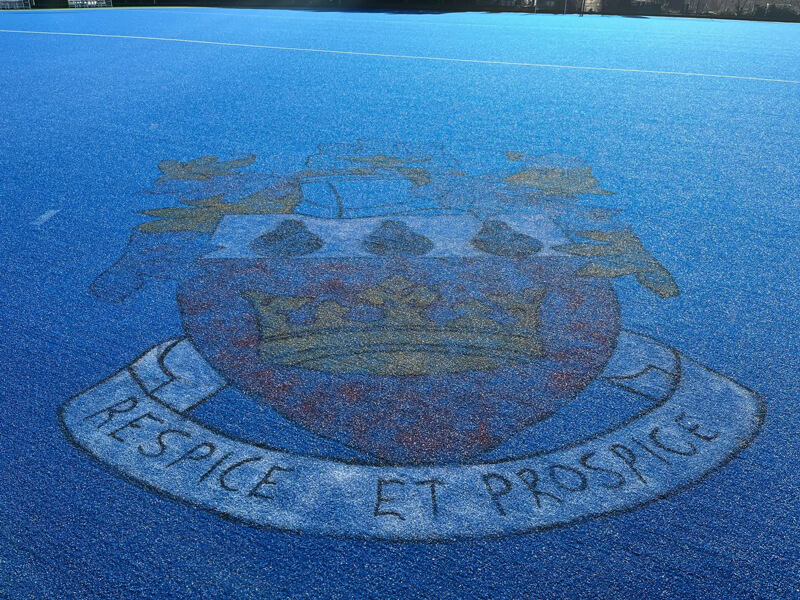 About CCGrass
CCGrass is an FIH Preferred Supplier, guaranteeing our grass surfaces meet the high standards required for hockey at all levels of the game. Our hockey fields have a denser fiber surface than comparable products, which promotes a better game on the hockey field.
Playing hockey on an artificial grass pitch is the best option to ensure you play a fast, skilled and safe game. We offer artificial hockey pitches for the international, club, university and school level pitches, as well as local community fields. Call 86 25 6981 1666 or email [email protected] to book your pitch consultation now!