AMI Grass Yarn & Tufters Forum 2018 Barcelona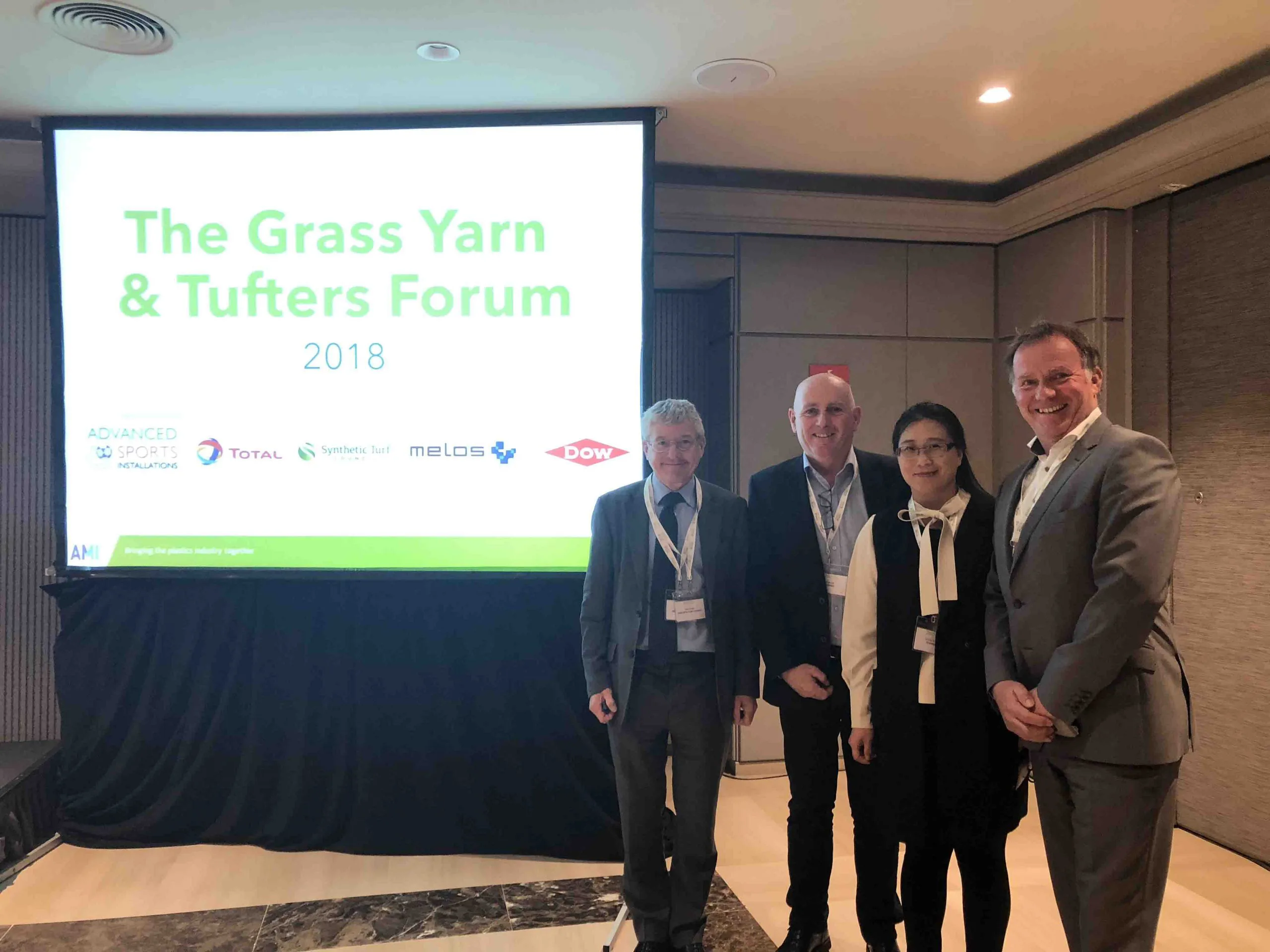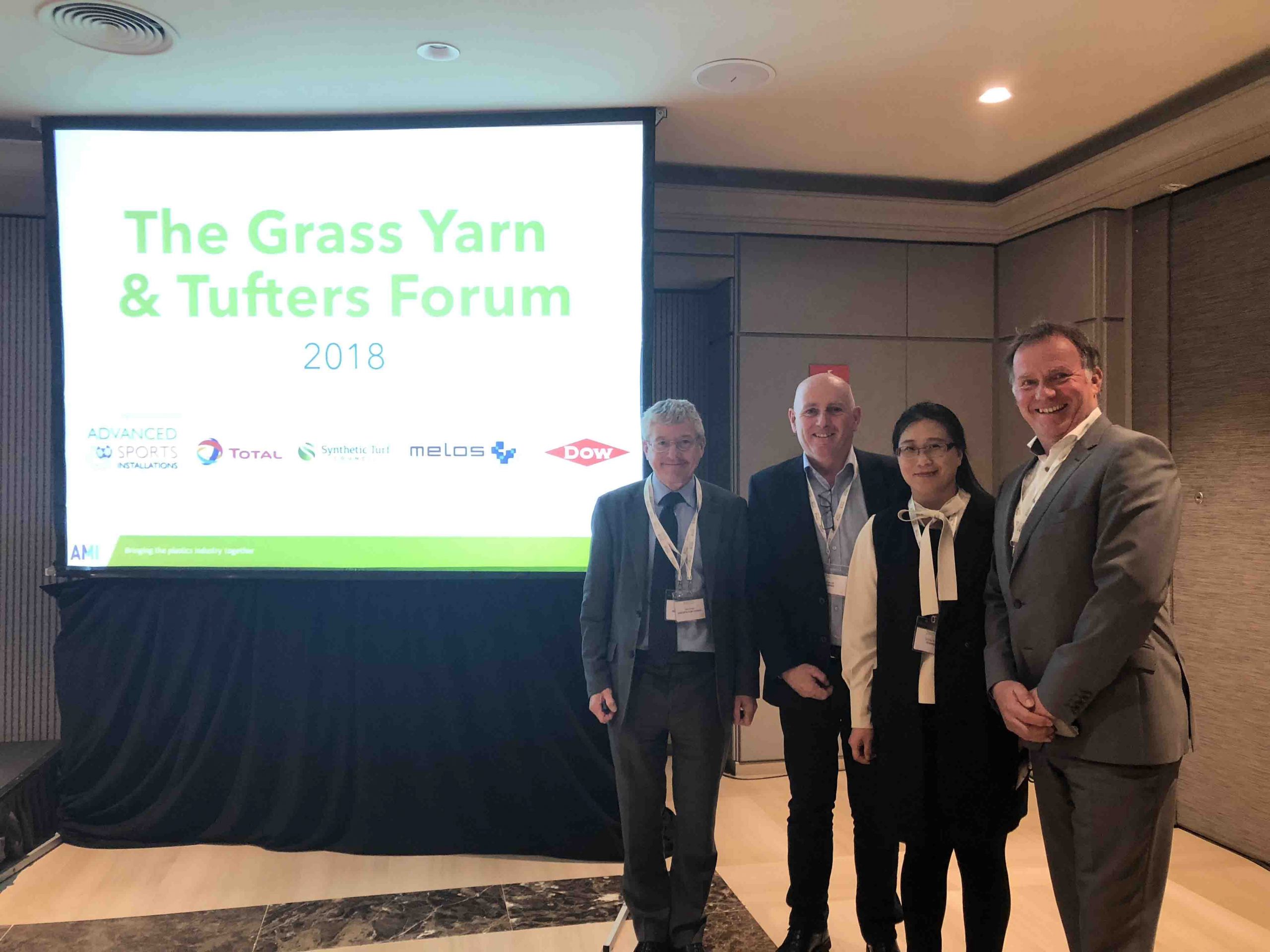 Over 150 industry experts and key influencers in the synthetic turf market gathered in Barcelona for a two-day conference, discussing trends, developments and governing body directives. The annual event precedes the publication of the AMI Consulting biannual industry report, which event chairman, Jon Nash, introduced during his analysis of the industry.
The AMI review confirmed that 2017 saw the synthetic turf industry continue to grow, with an increase of 15% reported. Investment in both acquisitions and vertical integration feature heavily, with further announcements anticipated during 2018. CCGrass, from Nanjing, China, was again confirmed as the world's largest producer, and recognized as increasingly more influential in the world's major field sports of football, hockey and rugby.
Speakers covered specific topics, such as grassroots football development in Germany, hockey's innovative approach to growing the sport's appeal on TV and the growth of Padel as Spain's number one racquet sport. Controversial topics, such as the use of SBR rubber and environmental impact of recycling were discussed at length, with the Synthetic Turf Council (STC), in particular reporting that despite all the press reports to the contrary there is still no evidence that SBR causes cancer.
Whilst the industry continues to grow, especially in landscape attention focused on synthetic turf at the end of its life. FIFA called on the industry to take more responsibility for the correct recycling or disposal, and the European Synthetic Turf Organization (ESTO) reported on its actions in this matter.
Companies, such as CCGrass and DOW Chemical Company, supported the event with table top displays. CCGrass European Office CEO, Bryn Lee commented: "The AMI Conference is always a great opportunity to network and learn more about our industry. Above all it shows that synthetic turf is growing in popularity and is being accepted more and more around the world."