Aging Phnom Penh Stadium Gets FIFA 2 Star Treatment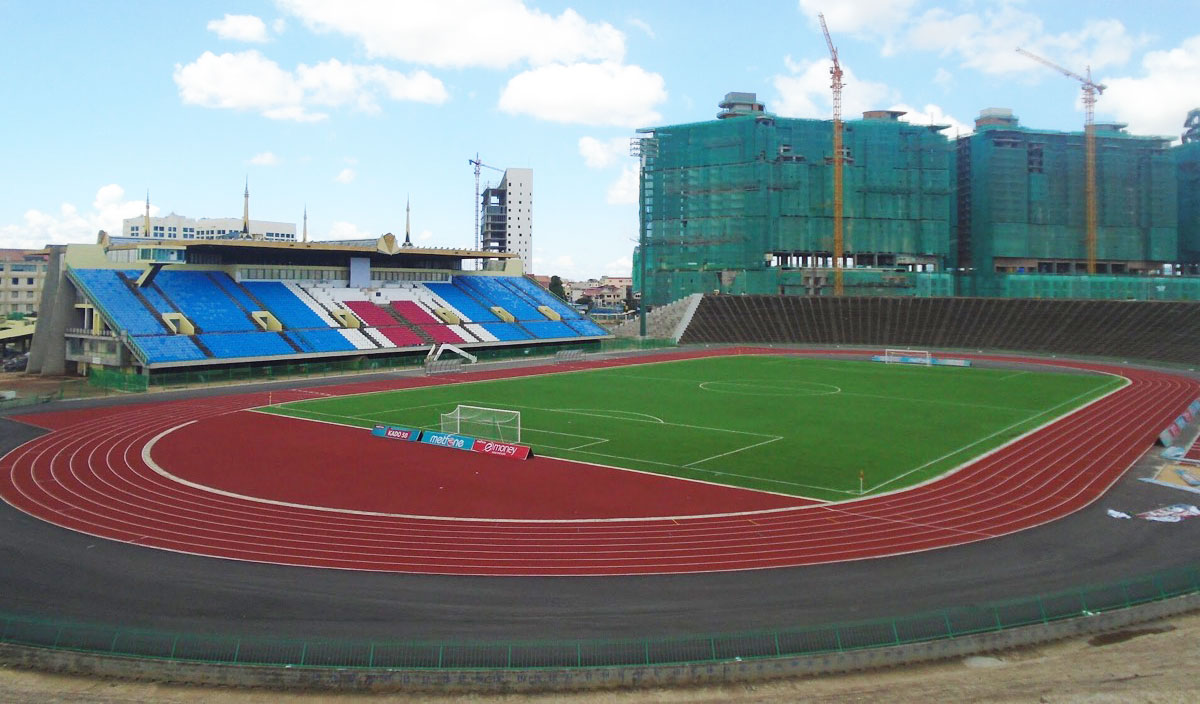 Dating back to 1963, the iconic National Olympic Stadium of Phnom Penh, Cambodia, has been given a facelift in the form of a brand new pitch, utilising artificial grass for the first time in the stadium's chequered half century of history.
Installed by CCGrass, the new pitch has been certified as a FIFA 2 star field, one of the last such classifications since FIFA's decision last year to replace the 1 and 2 star system with FIFA QUALITY and FIFA QUALITY PRO that contain more stringent requirements for football turf installations.
The CCGrass product Stemgrass was selected for the installation. With a "spine" running through the middle of each blade, Stemgrass is valued for its durability. After 50,000 cycles of Lisport rolling, it does not show any signs of diverging or splitting. The surface is resilient enough to allow natural ball behaviour, give uniform traction and reduce shock to the joints and ankles.
Other pitches that utilise Stemgrass include Camp de Sports de Santa Barbara, Spain (FIFA 2 star), Hollviken IP, Sweden (FIFA 2 star) and the British School of Nanjing, in CCGrass's home city.
With the new pitch now in operation, Phnom Penh's National Olympic Stadium is playing host to the bulk of this year's football fixtures in the Metfone C-League, also known as the Cambodian Premier League, sponsored by the Cambodian telecommunications giant.
Despite its moniker, the 50,000 seat stadium has never hosted the Olympic games. However, in the 1966 FIFA World Cup it inadvertently hosted a qualifier game between North Korea and Australia; as Cambodia was one of the few countries with friendly ties to North Korea, Head of State Norodom Sihanouk, an ally of Kim Il-sung, offered the stadium's use for the match.