Microplastics

Microplastics are small plastic particles, which escape into the environment causing concern for human and animal life. CCGrass' commitment is to find a solution to this issue and develop a green artificial grass system that prevents microplastics from getting into the environment.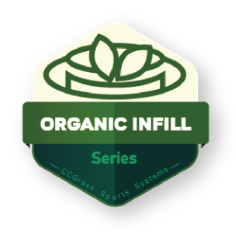 Organic infill turf systems
100% recyclable

Cooler surface temperature

No smell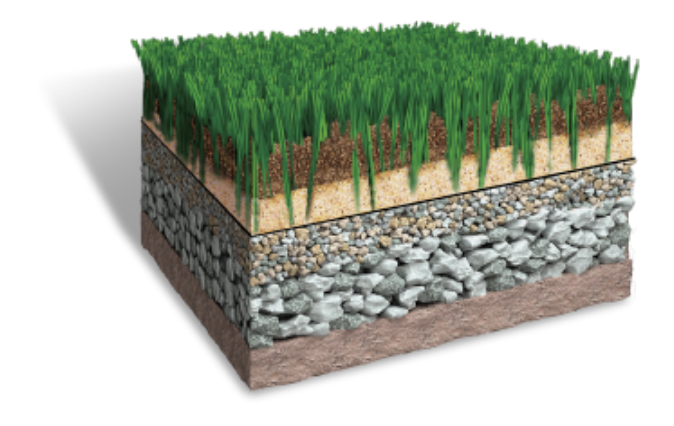 CCGrass is currently focusing on promoting turf systems with natural infill, such as cork, wood etc. They are 100% recyclable and sustainable. A sport pitch with natural infill is cooler than a pitch with rubber infill. Furthermore, natural infill is completely odorless and does not produce smells during warm and sunny days.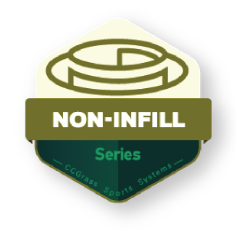 Non-infill turf systems
Environmental friendly

No microplastics

No infill splash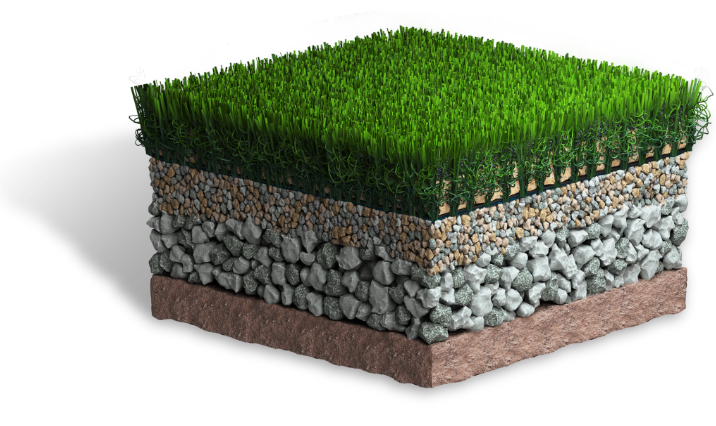 CCGrass has been working on developing green artificial grass system that does not need performance infill, which is most often plastic. Non-infill systems use more yarn in the grass to ensure high standards are still met and CCGrass uses brand new technology to achieve this. To reduce the use of microplastics in artificial grass pitches, texturized yarn is used as the supporting layer, replicating some of the roles that performance infill plays.
Green Game systems
Green Game series,
a proven method to stabilize infill
Replicate roots in natural turf
Looks, acts and feels like natural grass roots and has a similar support function.
Stabilize the sand in the turf
The curly yarn tightly encapsulates the sand, making the sand layer more stable and not as mobile.
Green Play systems
The Green Play series secures the performance infill, by combining monofilament and fibrillated yarns together in one turf.
Control infill splash
The wide fibrillated yarn spreads and helps holding in loose infill and reducing splash.
Reduce loss of infill
Products with low splash can, more effectively, reduce infill migration to the surrounding environment.

Organic infill innovation
CCGrass has also been working with a new material and agricultural research group to develop organic infill solutions. The newest product developed is Xfill, which has passed anti-wearing measures in the lab along with shock absorption and vertical deformation and could be a solution to non-microplastic infill.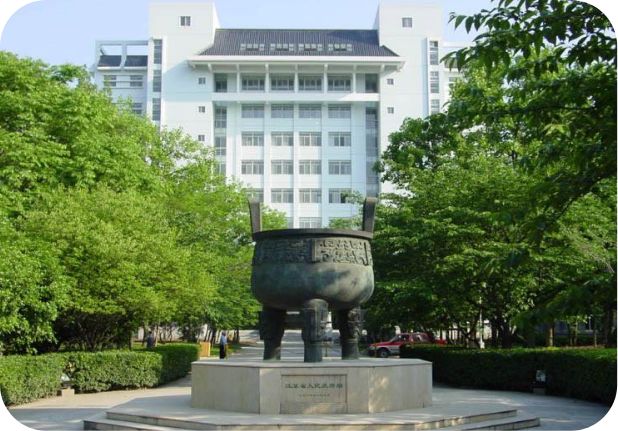 Nanjing Forestry University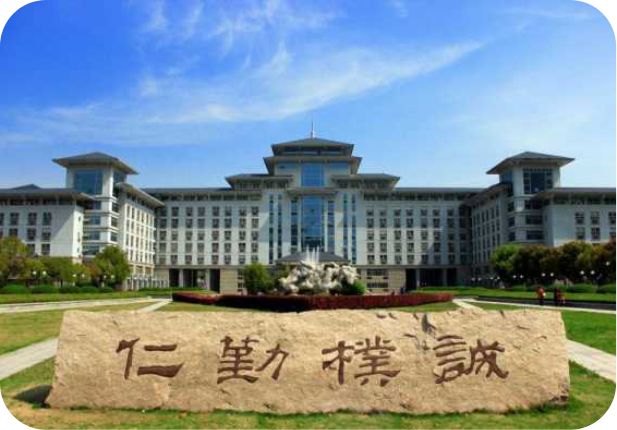 Nanjing Agricultural University
Minimising Infill Migration into the Environment
Why we do this?
The polymeric inf ills used in synthetic turf sports surfaces have been considered as a source of microplastic concern if they are allowed to migrate from the field into the environment . It is therefore important that the design of any football turf field that has these infills include features that will minimizes the risk of this occurring.
How we do this?
5 Proposals of Field Design Features*
PROPOSAL 1: Drainage Filters
All drains around or near the synthetic turf field shall include silt traps to capture any infill being washed into the drainage system. These typically comprise a filter bucket offering primary filtration and a secondary fine micro-filter that captures any remaining small particles.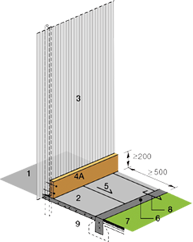 PROPOSAL 2: Perimeter fencing/edge margin containment barriers
Design1:
Raised edging options and paved zone to separate synthetic turf surface from perimeter boundary.
| | |
| --- | --- |
| 1 | Area outside field |
| 2 | Field side of fence |
| 3 | Perimeter fencing |
| 4 | Timber or plastic board |
| 5 | Hard paved zone between synthetic turf and fence |
| 6 | Field edging/kerb |
| 7 | Synthetic turf surfacing |
| 8 | Flush edge detail to avoid trip hazard |
| 9 | Synthetic turf field base |
| | * All dimensions in millimeters |
PROPOSAL 3: Entrance
At all entrances to the field, boot cleaning grates/scrapper mats should be installed. They may comprise:
Smooth bar industrial decontamination grates
Heavy duty rubber scrapper mats
Heavy duty honey-comb profile mats
Design2:
Decontamination grate/
boot cleaning-alternative configuration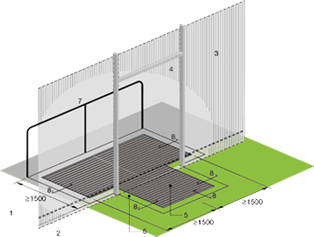 1
Area outside field
2
Synthetic turf field
3
Perimeter fencing
4
Gate
5
Heavy duty rubber scraper mats
Heavy duty honey-comb profile mats
Smooth bar industrial decontamination grates
6
Concrete base with drain and silt trap
7
Control barrier / fence
8
Paved footpath, flush to grate to avoid trip hazards
9
Synthetic turf field base
* All dimensions in millimeters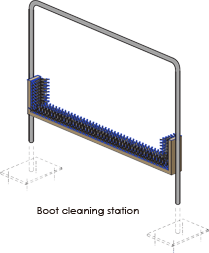 PROPOSAL 4: Boot cleaning stations
If mounted outside the synthetic turf field, it should be positioned over a hard paved area that has a suitable design to contain dislodged infill and drains in accordance with perimeter fencing/edge margin containment barriers.
PROPOSAL 5: Snow clearance
In climates where heavy snow fall can be anticipated the field should contain a hard paved or extended synthetic turf area that is designed to ensure snow-melt drains back onto the main field, or to suitably designed drains that have suitable silt traps to capture any infill being washed away.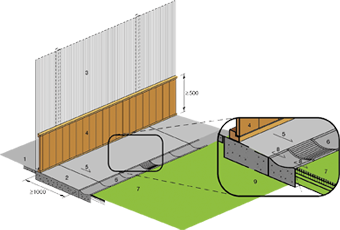 | | |
| --- | --- |
| 1 | Area outside field |
| 2 | Field side of fence |
| 3 | Perimeter fencing |
| 4 | Timber or plastic board |
| 5 | Hard paving with slope towards field |
| 6 | Drainage channel/drain containing filter bucket and secondary fine micro-filter |
| 7 | Synthetic turf surfacing |
| 8 | Flush edge detail to avoid trip hazard |
| 9 | Foundation / base |
| | * All dimensions in millimeters |
*The proposals are extracted from
FIFA QUALITY PROGRAMME FOR FOOTBALL TURF Test Manual I – Test Methods 2015v.3.4