Fruitful FIFA Quality Concept Seminar in Peru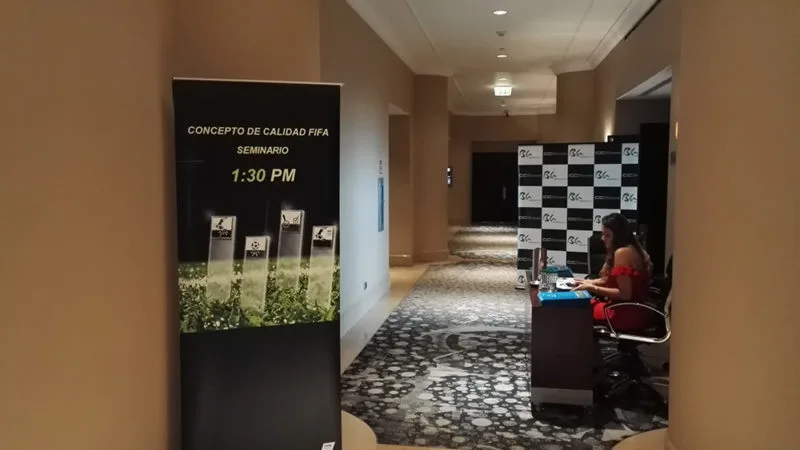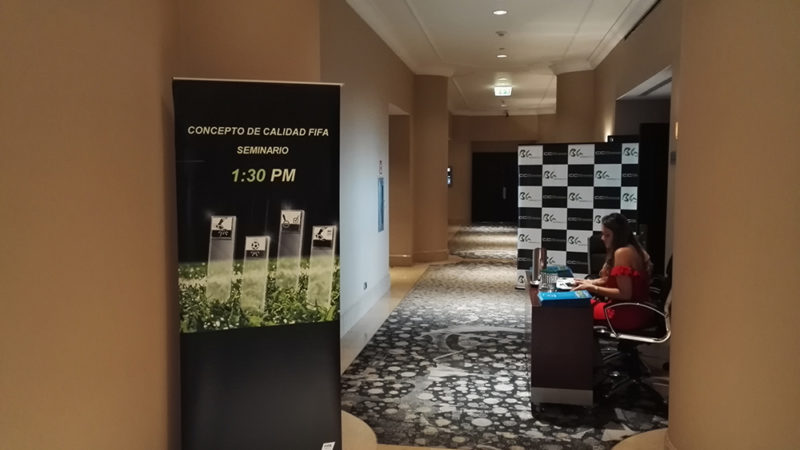 In this pleasantly warm April, in Marriott hotel near by the beautiful beach of Miraflores in Lima, Peru, CCGrass held a successful seminar together with one of our clients, Bonanza Company and the FIFA certified laboratory, Labosport. This seminar aims to build the specialized high quality standards for Peru sports artificial grass industry, also to introduce FIFA quality concept and new FIFA quality & quality pro standards to Peru market.
It's no doubt that we achieved the goals. Over 30 clients attended this seminar, many of who have been in this industry over 10 years. Most of them consider this seminar was at the right time. The synthetic turf market in Peru increased so fast in recent years. However the industry is lack of authoritative quality standards for both the grass and the installation. This situation causes many false and misleading advertising and unhealthy competition that lead to quality problems. The buyers need some tools to identify quality products and qualified suppliers. And what the end-users need is real sports experience on the surface. As a FIFA Preferred Producer, CCGrass has an obligation and ability to give guidance to the market.
Before the seminar, CCGrass team and Bonanza team had a very deep communication with Labosport team about the goal of this seminar. The Labosport team firstly introduced the FIFA quality concept, the role and the function of the concept in this industry. When talking about FIFA quality and quality pro standards, he gave detailed explanation on the new Labosport test equipments, the XL and other advantage testing techniques. Then he presented a special test for small size field. This typical test is especially suitable for South America market, because there are so many small fields owned by the communities and schools in South America. At the end he demonstrated the integrated sub-base installation technique, which is helpful for both fresh and the old birds in this industry.
This seminar timely gave a clear understanding of FIFA certification knowledge for both markets in South America and Central America, where it is developing actively but lacks of knowledge and training support. In the future, CCGrass plans to hold more events to promote healthy and solid development of artificial turf industry.